These Derby-style chocolate bourbon balls are an indulgent treat! Make them at home and don't miss the Kentucky Derby this Saturday on NBC at 2:30et.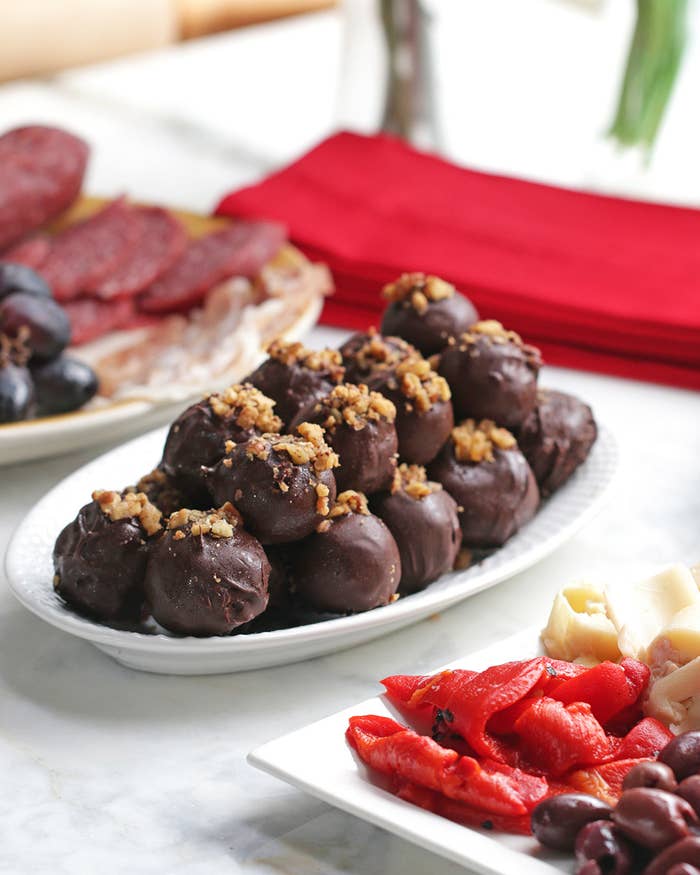 INGREDIENTS
12 graham crackers, crushed
1 cup brown sugar
½ cup butter, melted
5 tablespoons bourbon whiskey
¾ cup chocolate chips
1 cup melting chocolate
¾ cup walnuts, crushed
1 teaspoon vanilla extract
PREPARATION
1. In a small bowl or glass jar, add the mixed nuts and bourbon. Cover with lid or plastic wrap and let sit overnight.
2. Combine the butter, sugar, and vanilla until sugar is dissolved. Add in the crushed graham crackers, vanilla, chocolate chips, walnuts, and remaining bourbon.
3. Freeze for 10-15 minutes or until firm enough to roll.
4. Form mixture into small balls, and refrigerate.
5. Coat the balls in melted chocolate and top with walnuts.
6. Chill for 1 hour.
7. Enjoy!