This post has not been vetted or endorsed by BuzzFeed's editorial staff. BuzzFeed Community is a place where anyone can create a post or quiz.
Try making your own!
13 Ideas For Throwing The Creepiest Clown Themed Halloween Party
With the new It movie breaking box office records week after week, it seems like everyone wants to party with Pennywise the Dancing Clown. Here's a few tips for throwing a creepy, clown-filled carnival party this Halloween that'll haunt your friend's dreams and definitely scare the bejesus out of trick-or-treaters.
1.
Shop around for some scary clown decorations.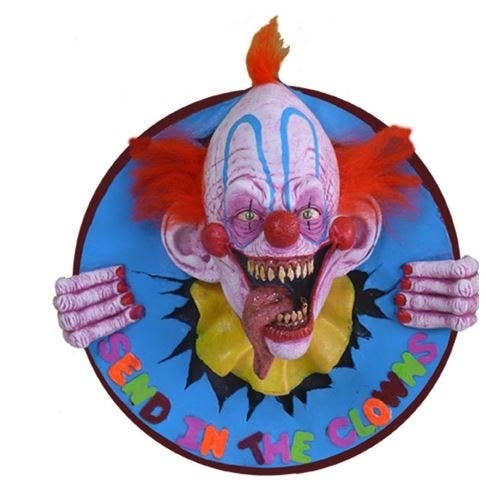 2.
Or, get creative and make some creepy clowns of your own.
3.
Have a clown peeking out somewhere guests wouldn't expect...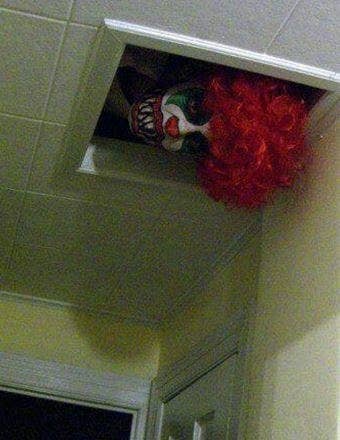 4.
...and definitely at least one red balloon floating around the party.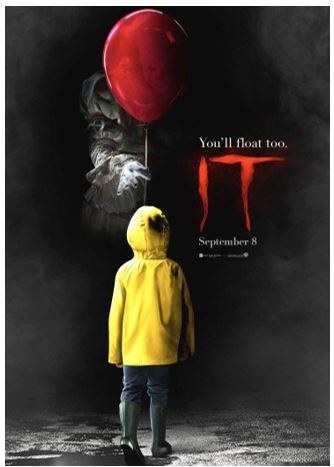 5.
Welcome guests and ward off trick-or-treaters with a clown jack-o-lantern.
6.
Drape red and white streamers from the ceiling to create a tent over your party space.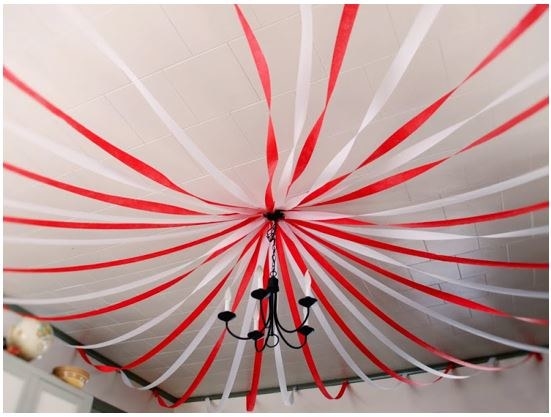 7.
You could also simply hang them on a wall to create a DIY photo backdrop.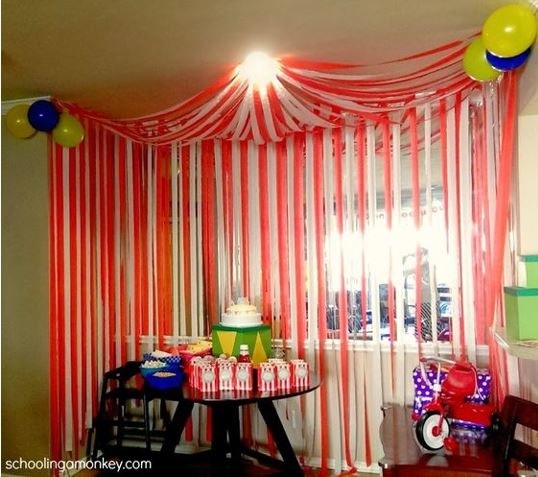 8.
Set out a few bloody Halloween photo props for guests to pose with.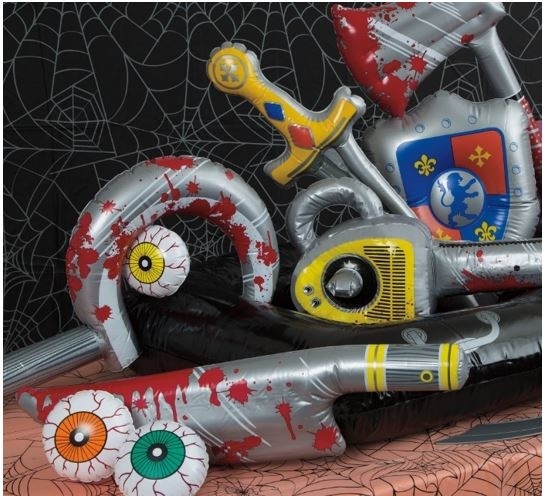 9.
Every carnival has to have some games, right?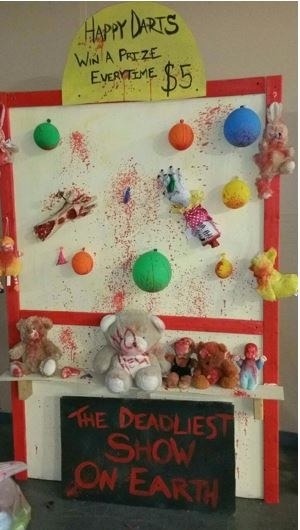 10.
Serve classic concession snacks with clever labels...
11.
...and throw in a few eerie surprises for decoration.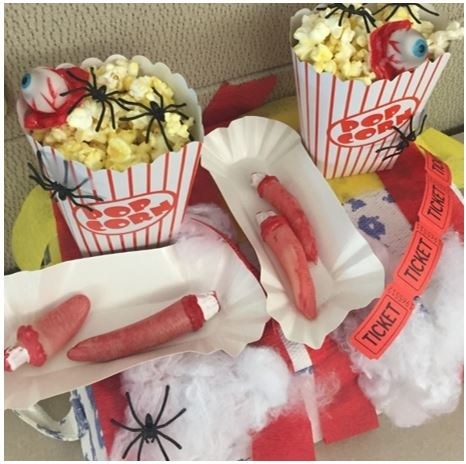 12.
Obviously, these cupcakes are a must.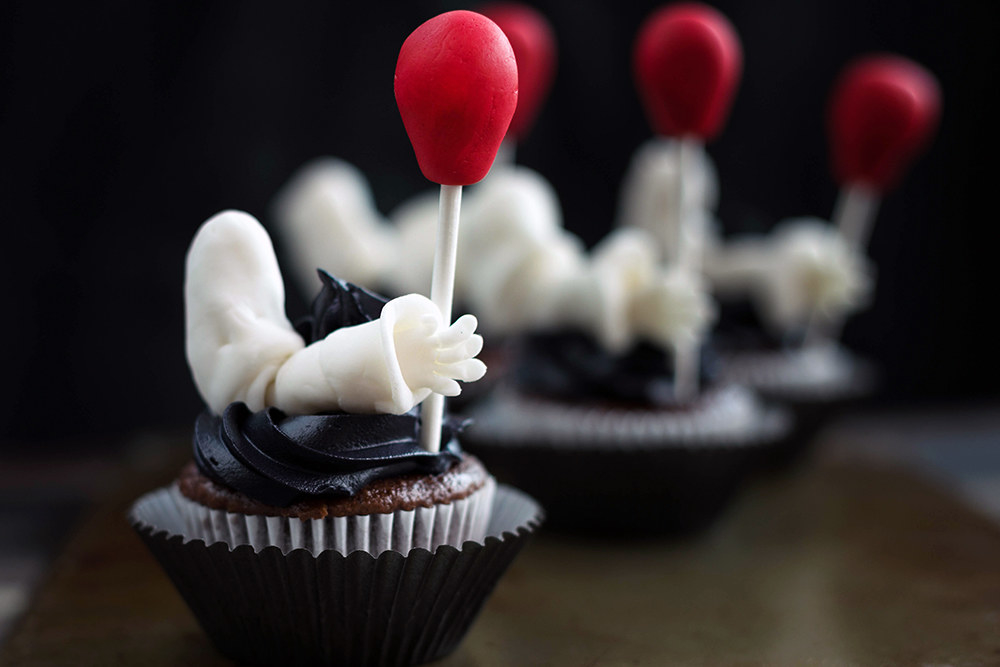 13.
Finally, be sure to dress the part.