It's almost time for the Super Bowl, so there's a good chance you look like this: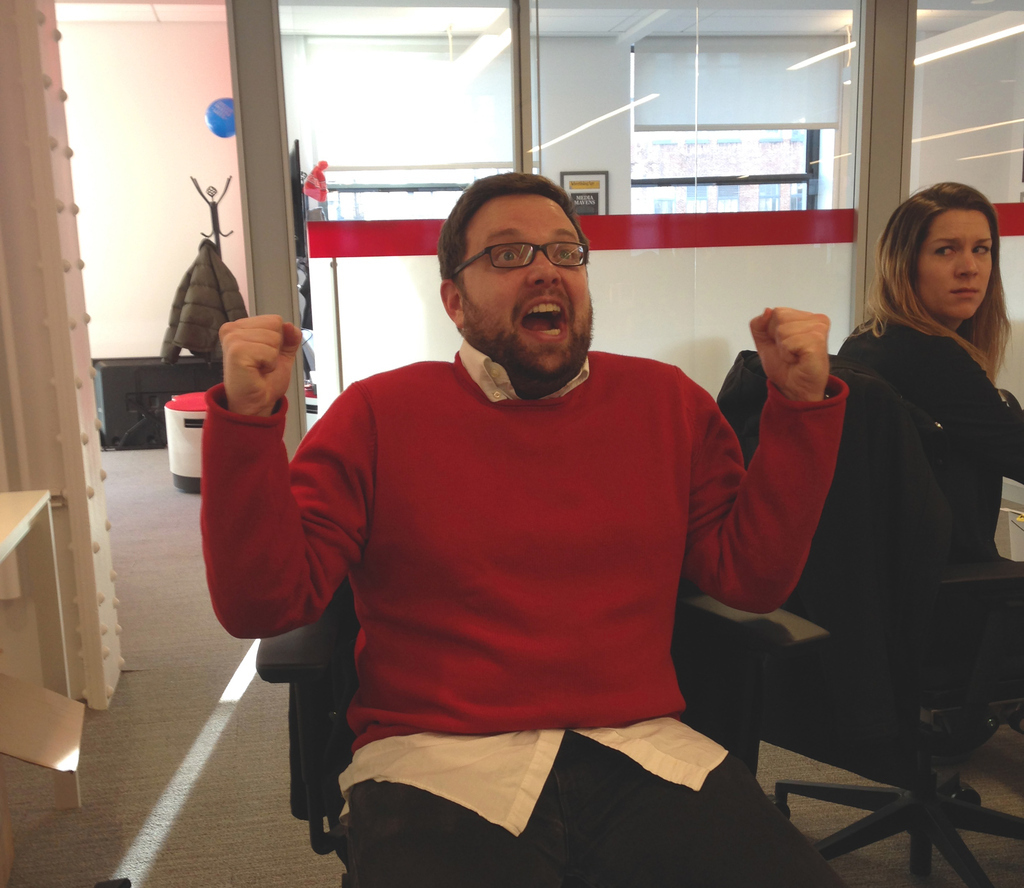 But have you ever wondered why your face looks like this?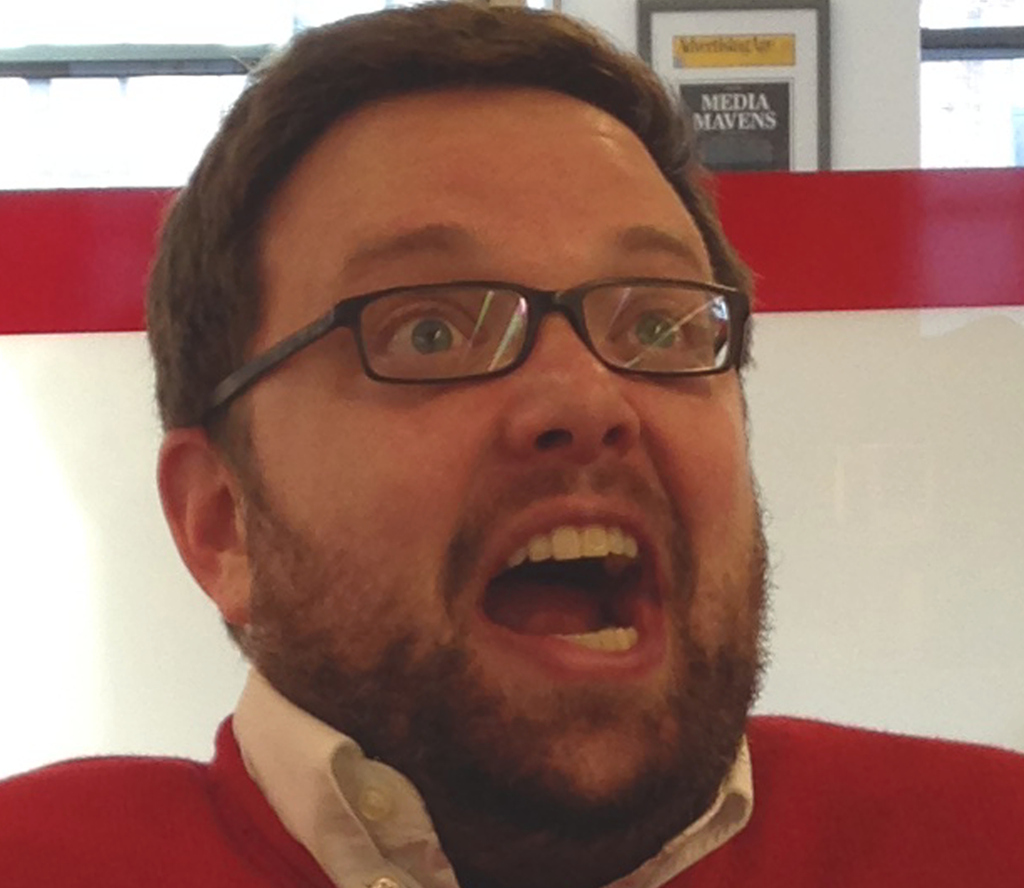 If only there were some kind of test that could figure out exactly why your face is making this face...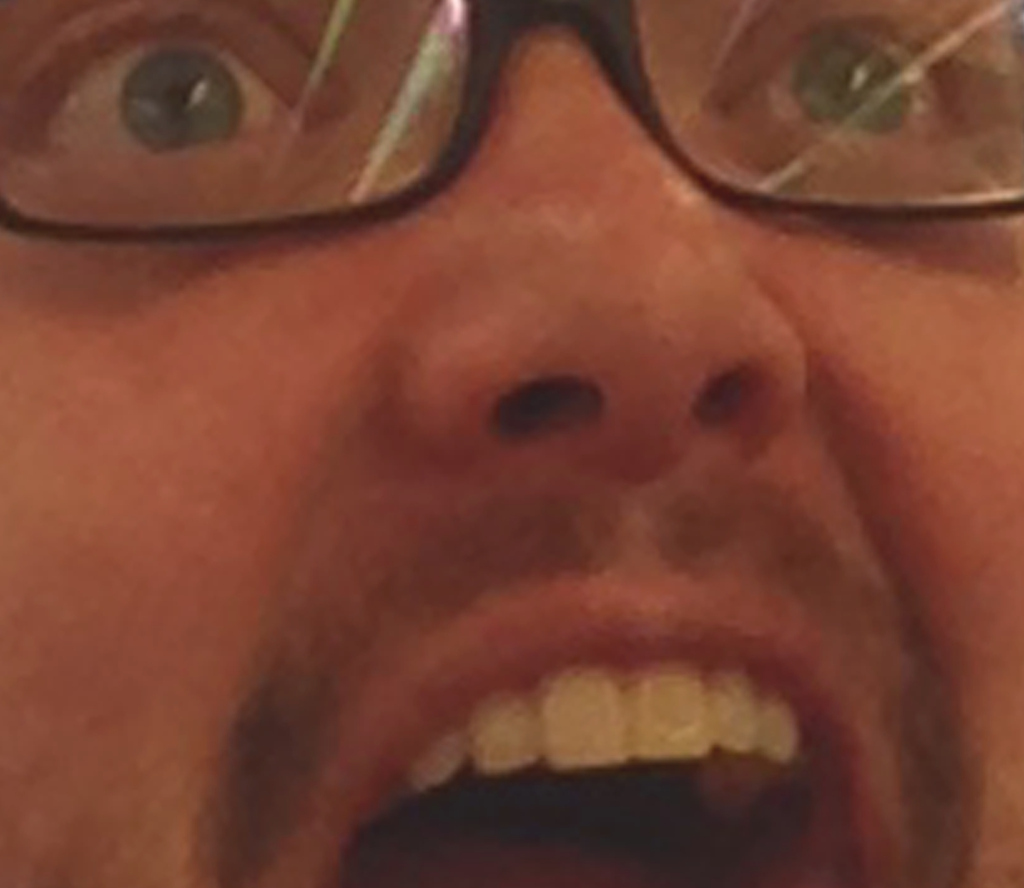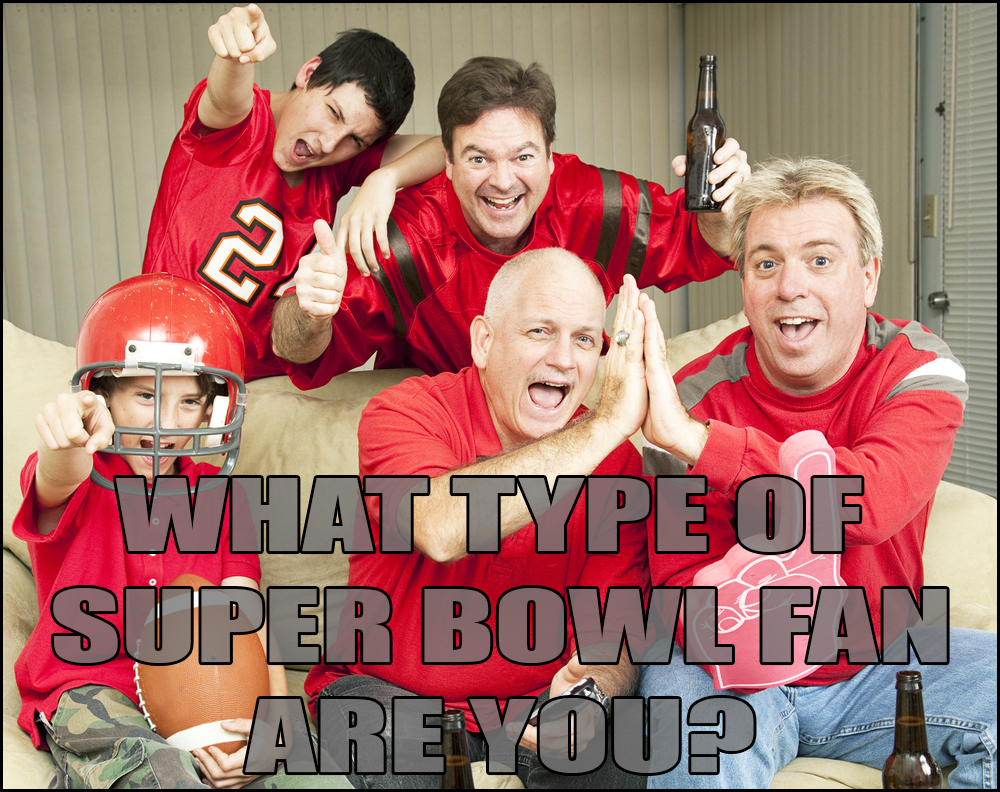 1.

What's your personal theme song?

"Eye of the Tiger" by Survivor

"Cheeseburger in Paradise" by Jimmy Buffett

"Taking Care of Business" by Bachman Turner Overdrive

"Party Rock Anthem" by LMFAO

"The Boys of Fall" by Kenny Chesney

2.

What's your biggest fear?

Being late to the newest meme.

That awkward moment when there's only one nacho left, and you have to wait and then make a dumb joke about taking it.

Life without art and celebrities.

No one showing up to your birthday party.

Fear is a misconception derived from our capitalistic society.

3.

What was your favorite class in high school?

I was too busy working on my hot rod to worry about class.

4.

What would you say is your best quality?

You can do infinity push-ups.

You're a natural born leader.

You're a natural born entertainer.

Your willingness to try new things.

5.

What does your typical Saturday night look like?

Stopping by a co-worker's party before hitting up a friend's party, then heading over to your other friend's party.

Trying out a new restaurant or recipe.

Netflix on the TV, social media on the tablet.

Whatever your friends are doing.

6.

What's your spirit animal?

The outside layer of a pig.

7.

What's the most important item in your wardrobe?

Wardrobe? Yeah, right. That's where my trophy case goes.

8.

What was the last book you read?

"On the Road" by Jack Kerouac

"Friday Night Lights: A Town, a Team, and a Dream" by H. G. Bissinger

"Kitchen Confidential" by Anthony Bourdain

Why would I read a book when there's Twitter?

Something by James Franco

I don't read books, just defenses.

9.

In a word, your friends would describe you as:

10.

Finally, finish this sentence: When the going gets tough...

...complain about it on Twitter.