On a Saturday Night I am…

Putting on facemasks with Jillian, watching real housewives, and painting my nails.

Putting on facemasks with Kaitlin, watching real housewives, and painting my nails.

Dancing somewhere and snapchatting it.

Out drinking beer with friends

My Harry Potter house is...

Gryffindor. I just /feel/ it, ya know?

Slytherin, but don't hold it against me

Hufflepuff -- that's what everyone tells me.

My go-to clothing item is…

A terry cloth dress with pink flamingos on it

The Whomping Willow from Harry Potter

In my spare time I often...

Complete the New York Times crossword puzzle

Watch the Real Housewives and/or Bravo

Put kitchenware supplies in the wrong places

My favorite Kitchen utensil is...

My kitchen aid hand mixer

If I could be any part of the body, I would be...

Monday at 6:23 pm I am...

Academic council, because I care

Watching reality tv, because I don't care

Nobody knows, because mystery

Where is your favorite place to be naughty?

What is your favorite physical activity...

What is physical activity?
Which Real Hausmate Of 1 Moore F Are You?
And you're probably pretty happy about it. You spend your free time sniffing your stuffed rabbit and leaving kitchen cabinets open. You're really into ~aesthetics~ as demonstrated by your boho-grandma-look. You're a cautious person and you believe that people are inherently good, which is nice because literally nobody else does and people need you in their lives for perspective. Your main inspiration in your life is your mom (the most beautiful soul on Earth) and you can often be found with some avocado snack in your hands. You have a lot of ambition and believe the key to your success is a wide selection of herbal teas. If you were ever to get lost (which seems plausible, somehow) people could easily find you by following the scent of incense or a trail of sharp cheddar and ritz cracker crumbs.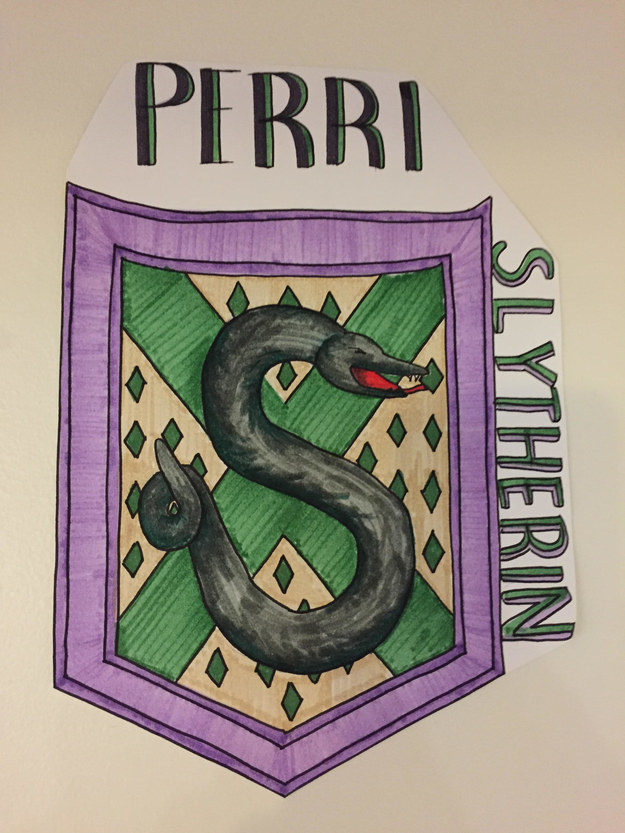 You got:

You got Jillian!
And you probably wanted to write your own description. Why should anyone else write about you when you know yourself the best? The answer is simple: were you to describe yourself it would be entirely with inside jokes that only you understand. You have a strong will about you and you have literally no time for people that like Guy Fieri. FUCK Guy Fieri. You are the first person at a party to reach for your ukulele and you have a propensity for bringing your own pesto-pasta to on-campus performances. You are a firm believer in napping at least once a day and want everyone to share in your three main passions: Coherence, arts & crafts, & logic puzzles. You also believe this description has become too long and it is time to move on now.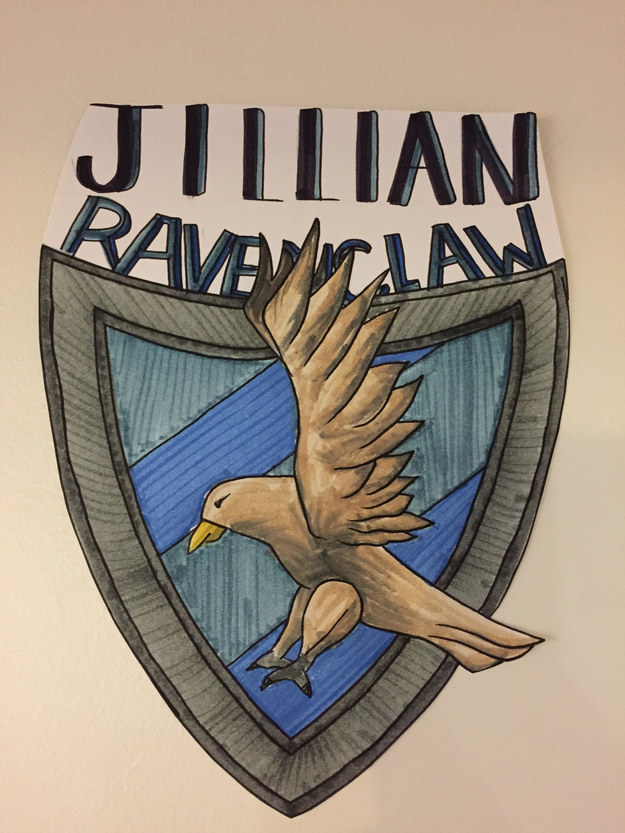 Which is probably the most solid option you could have ended up with. You are dependable and universally loved, and you in turn love being relied on as a friend. People often describe you as the "quintessential Hufflepuff," which is dope, but doesn't make a lot of sense to you because you don't have time to take the Pottermore quiz -- you don't have a lot of free time in general because your work ethic is out of control. When you do have time to relax, you spend time at home with your housemates who tend to mother you (ugh), eating 2 dozen bagel bites in one sitting, and playing Skyrim. If there is anything you want people to remember about you it's that you are kind, intelligent, and that you believe molecules /really/ fuckin' matter, AM I RIGHT?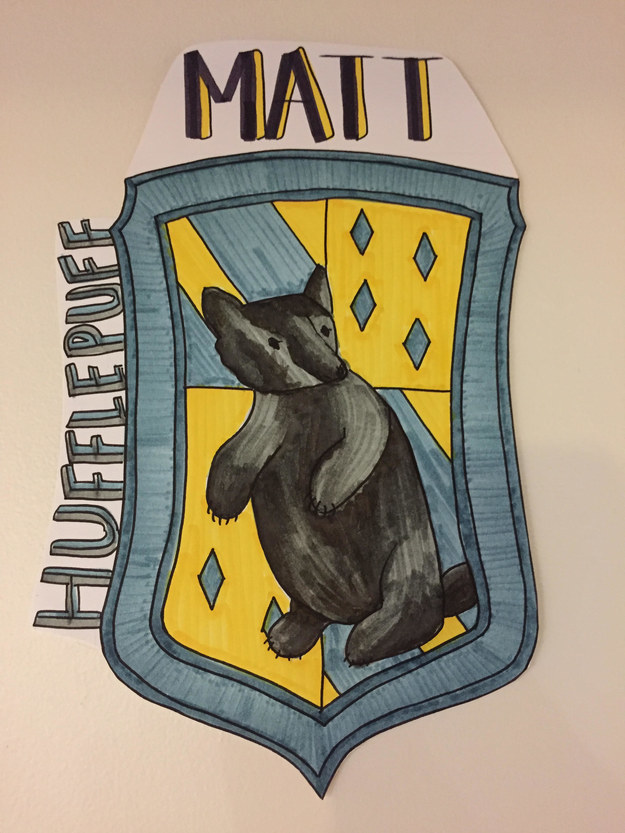 You got:

You got Kaitlin!
Thank GOD. You have great taste and, while you respect other people's feelings and opinions, your opinions are usually right. The world may sometimes seem like a morbid place to you, but you can always find the humor in her. You find happiness in very specific things: honey marinated meats, chocolate chip cookies (light on the chocolate chips, heavy on the cookie), and Friendly's mint chocolate chip ice cream. Wait, are all of those things food? You can usually be found watching the Real Housewives of New Jersey, New York, or Beverly Hills (we are selective; we have standards) or identifying heavily with feral cats. And the cats aren't running AWAY from you, they are just overwhelmed with the world and aren't quite ready to interact with her. Just like you!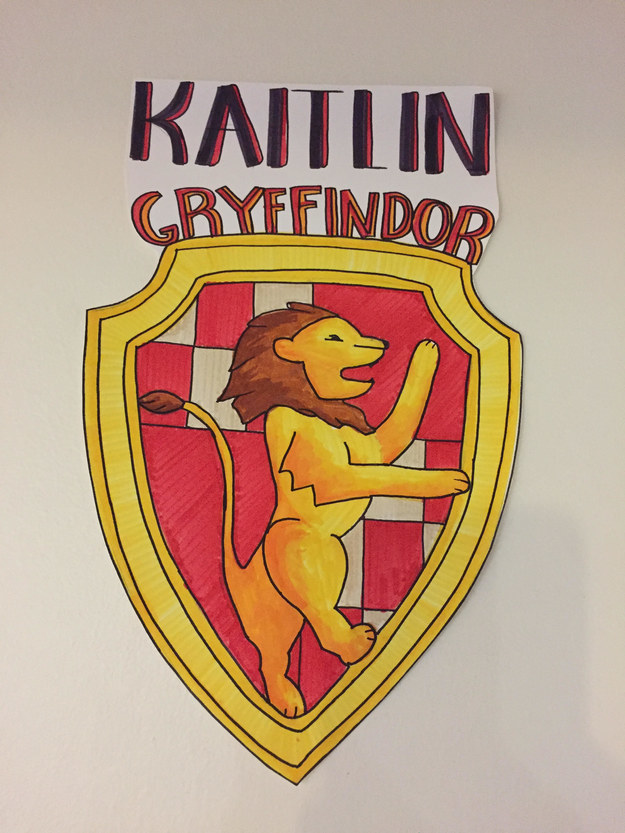 This post was created by a member of BuzzFeed Community, where anyone can post awesome lists and creations.
Learn more
or
post your buzz!