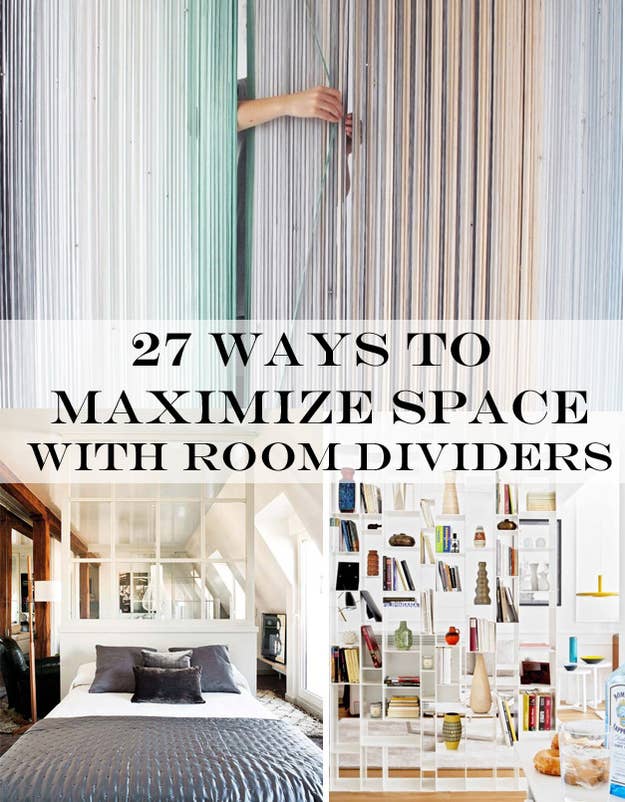 1.
IKEA hack! Attach 4 Ikvar side units with piano hinges.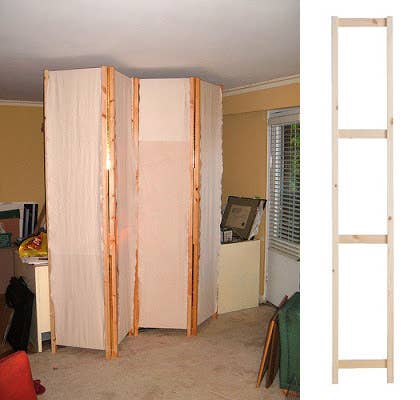 2.
Build a divider wall.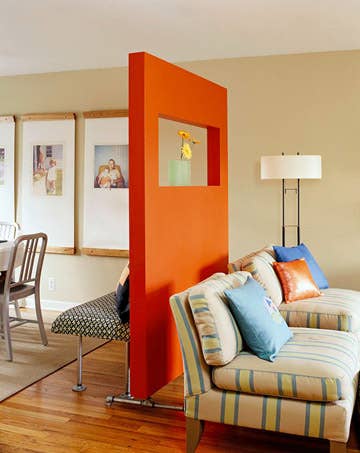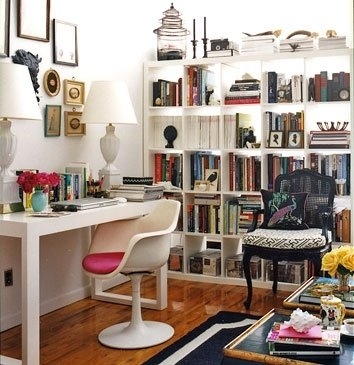 4.
Or use a staggered bookcase system for a more airy feel.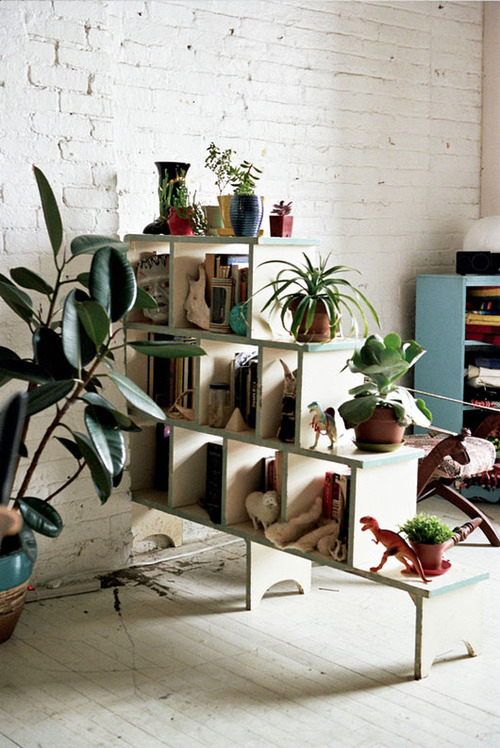 5.
Make a recycled wooden pallet room divider that you can easily hang things on.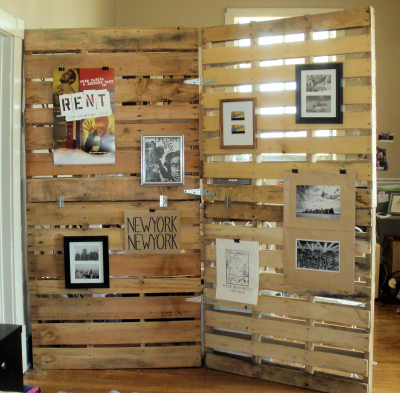 6.
String thick rope from floor to ceiling.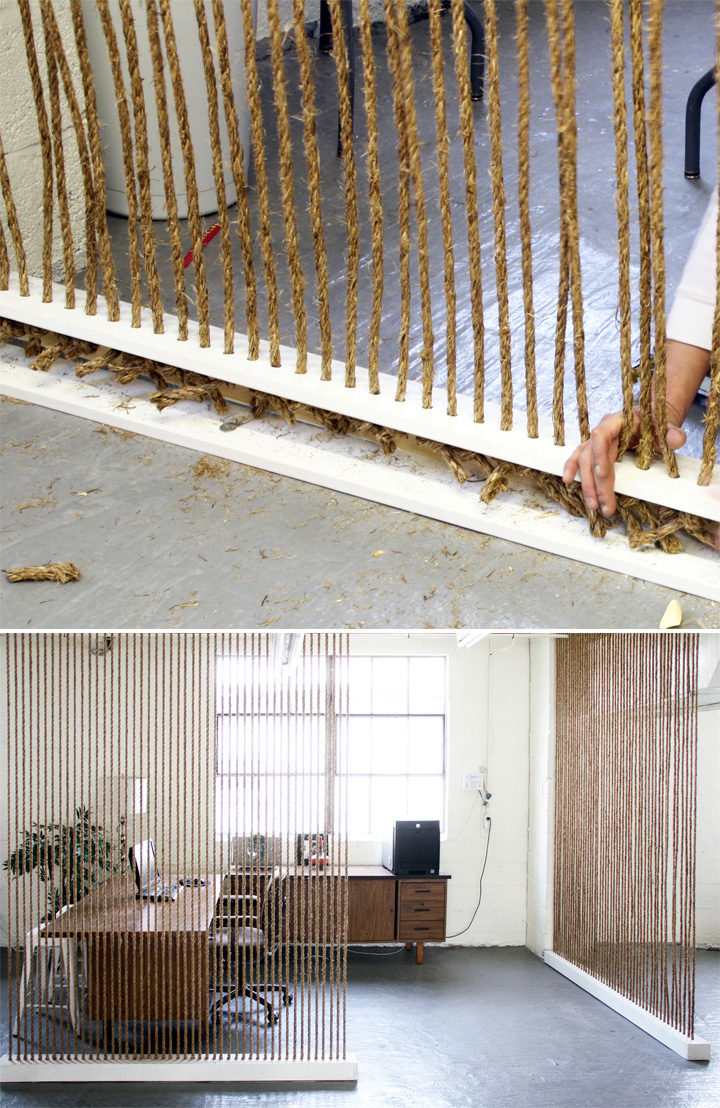 7.
Here's another version, created with dowels.

8.
Put a barn door on sliders.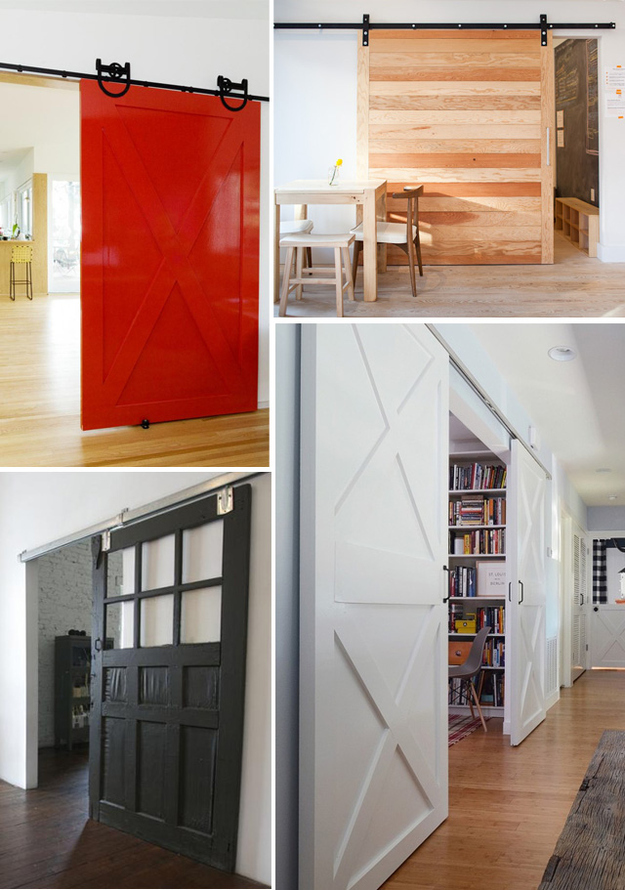 9.
Instead of hanging clothes on a rolling rack, hang a curtain.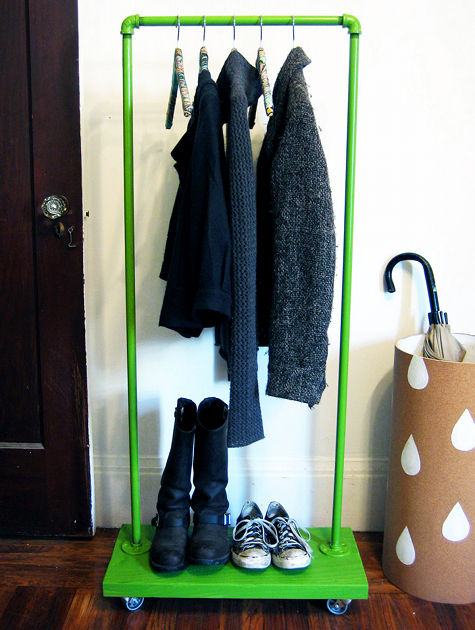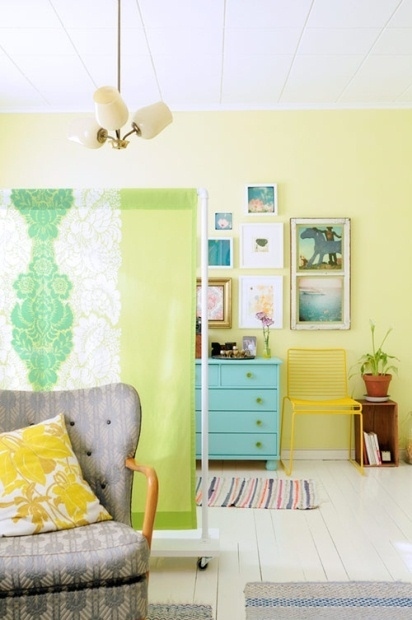 10.
Create a secret door with moving bookcases.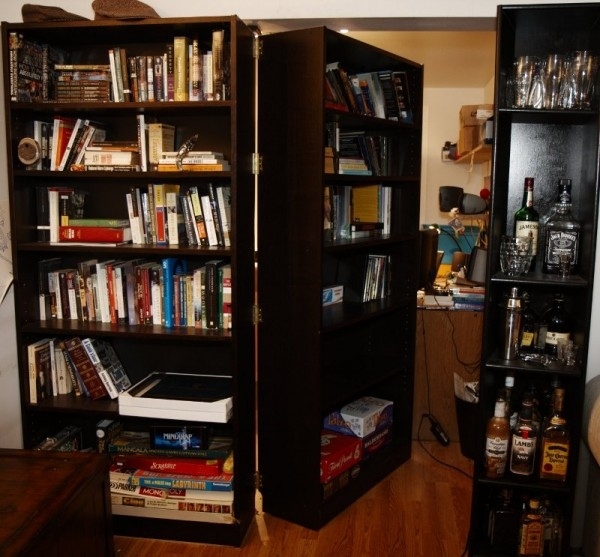 11.
Use floor-to-ceiling pole shelving in a Danish modern inspired home.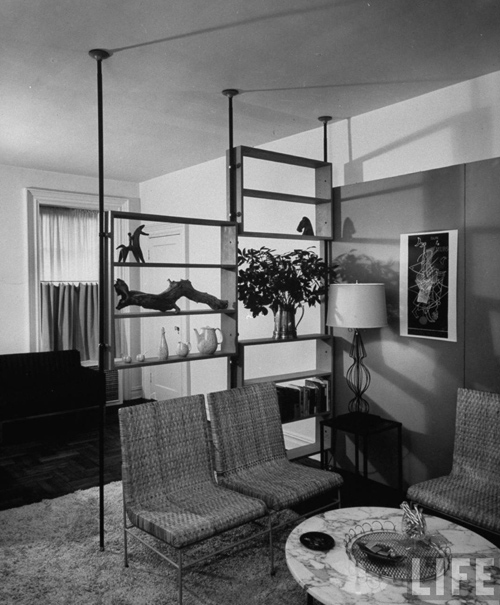 12.
Save even more space by adding a desk to the shelving unit.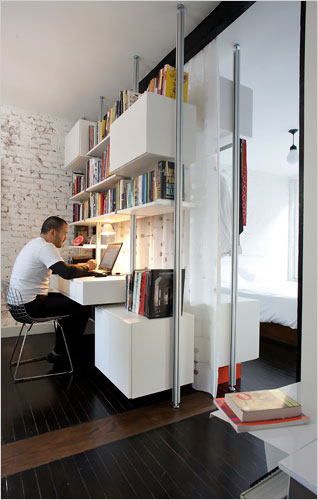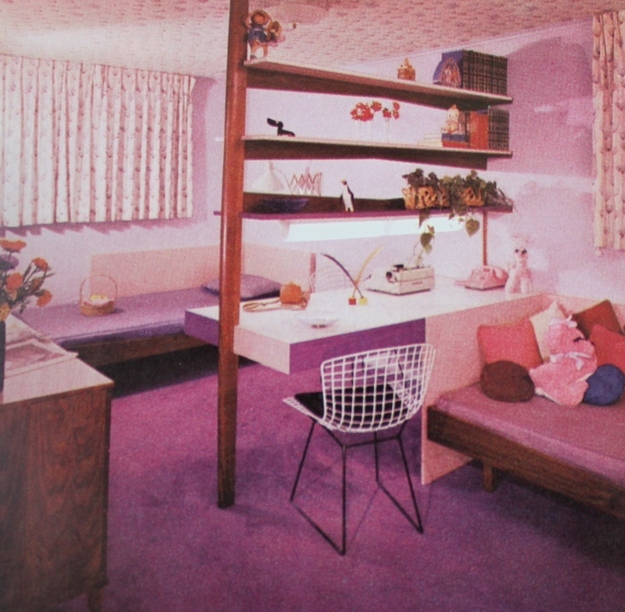 13.
Hang pots from a ceiling rack to divide the kitchen from another space.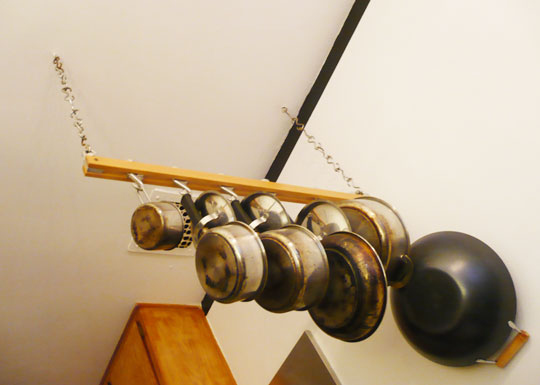 14.
Use IKEA's Pax closet system for its sliding doors.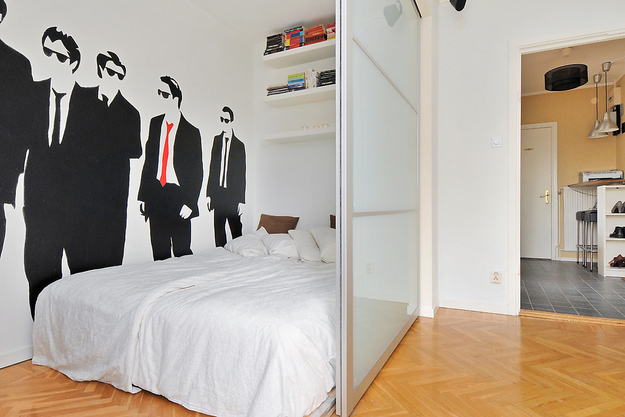 15.
Or use it as a freestanding closet divider.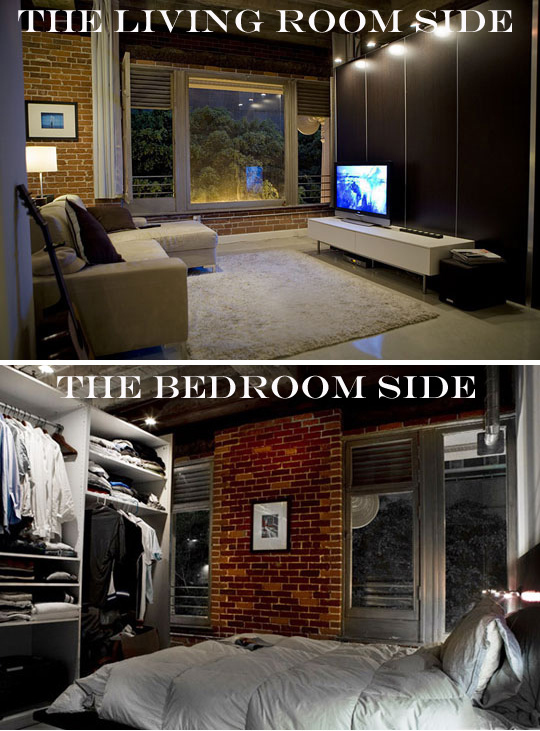 16.
Revamp an old screen divider with chicken wire.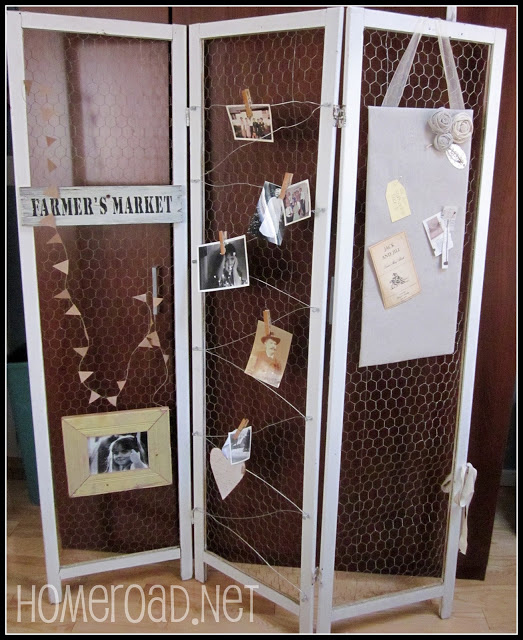 17.
Attach 2 or 3 doors with hinges to make a screen-like divider.

18.
Hang garlands, either vertically or horizontally.

19.
Create a wall from old vintage LPs.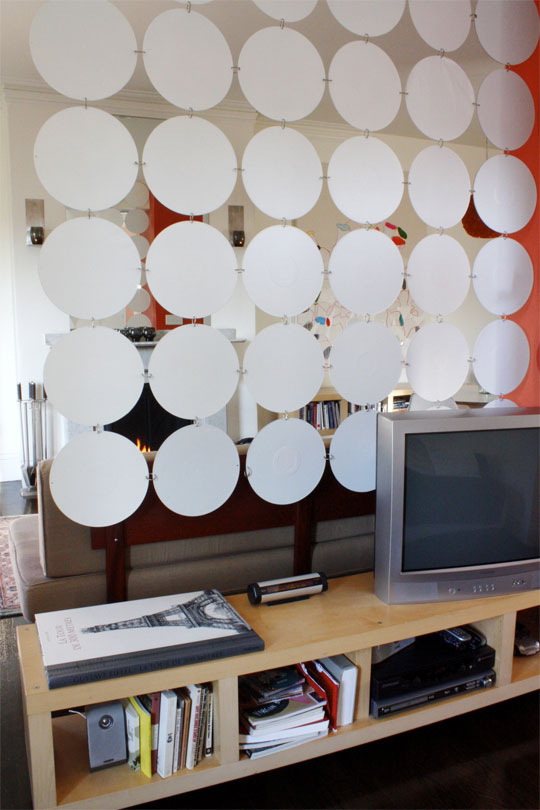 20.
Cover wooden frames with fabric and make a folding screen out of them.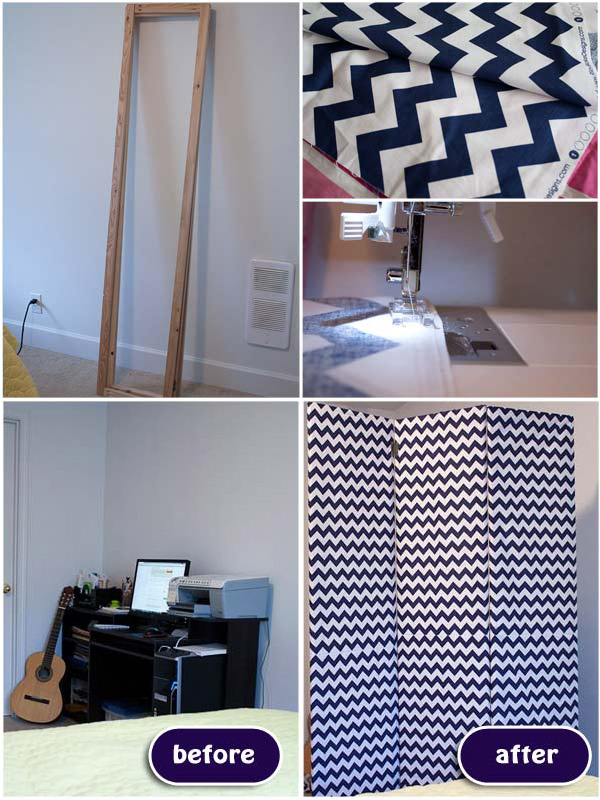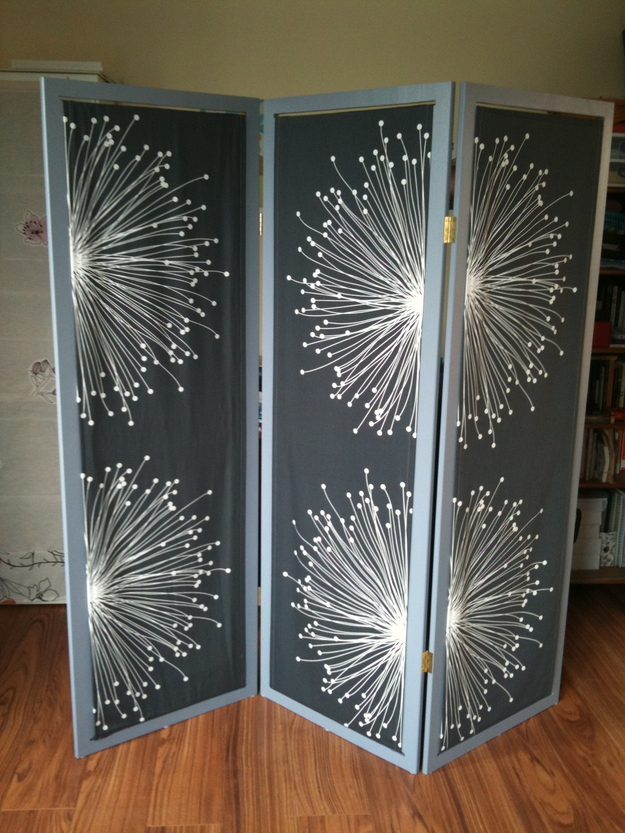 21.
Or hang the panels from the ceiling using hooks.
22.
Use picture wire and cafe clips to hang curtains in an unusual space.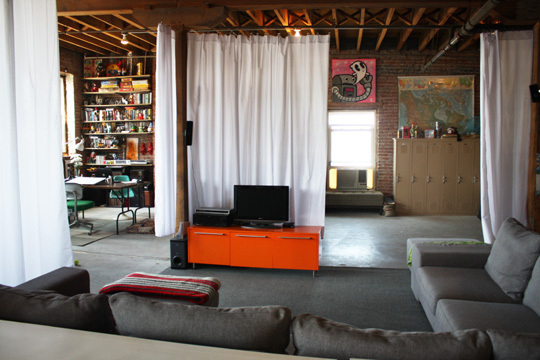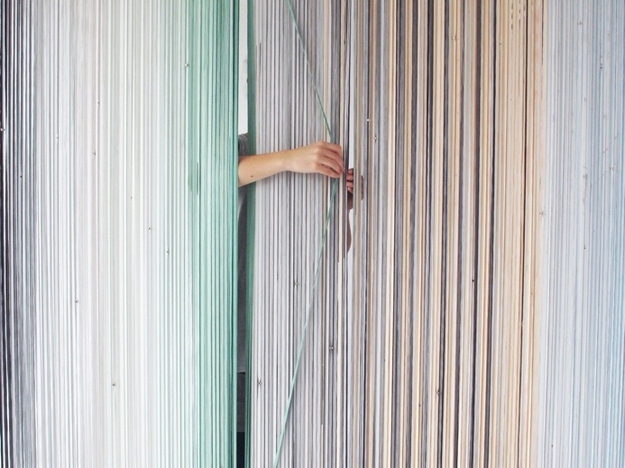 23.
Cover a store-bought screen divider with chalkboard paint.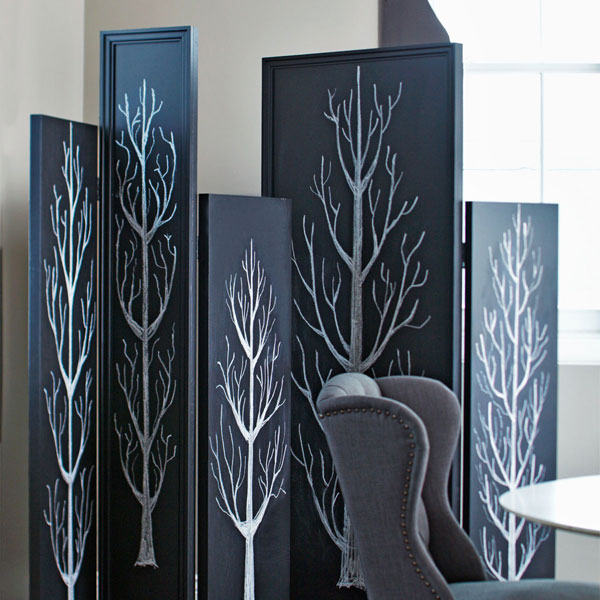 24.
Create lit panels using IKEA's Orgel paper lamp.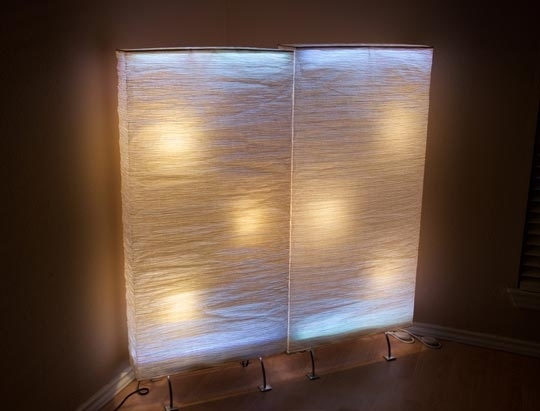 25.
Use upright branches, bamboo, or tall houseplants to visually divide a living space.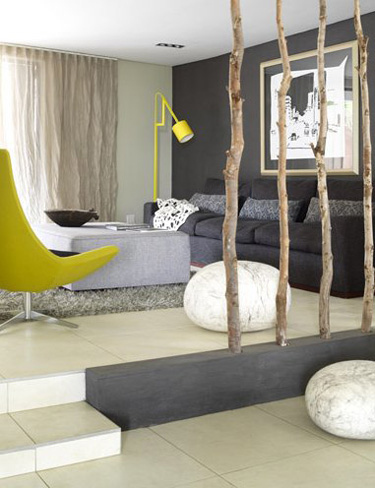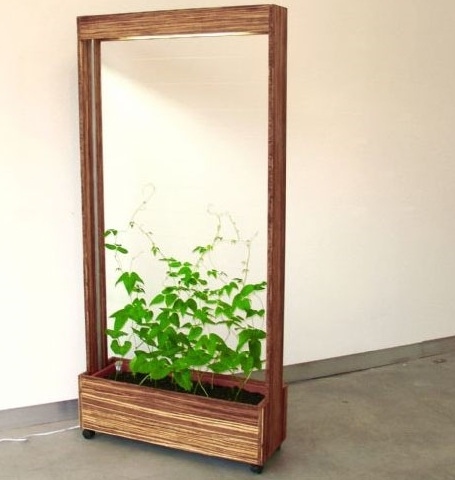 26.
Salvaged windows divide a space while giving a light, airy feeling.

27.
Hang screens or tapestries.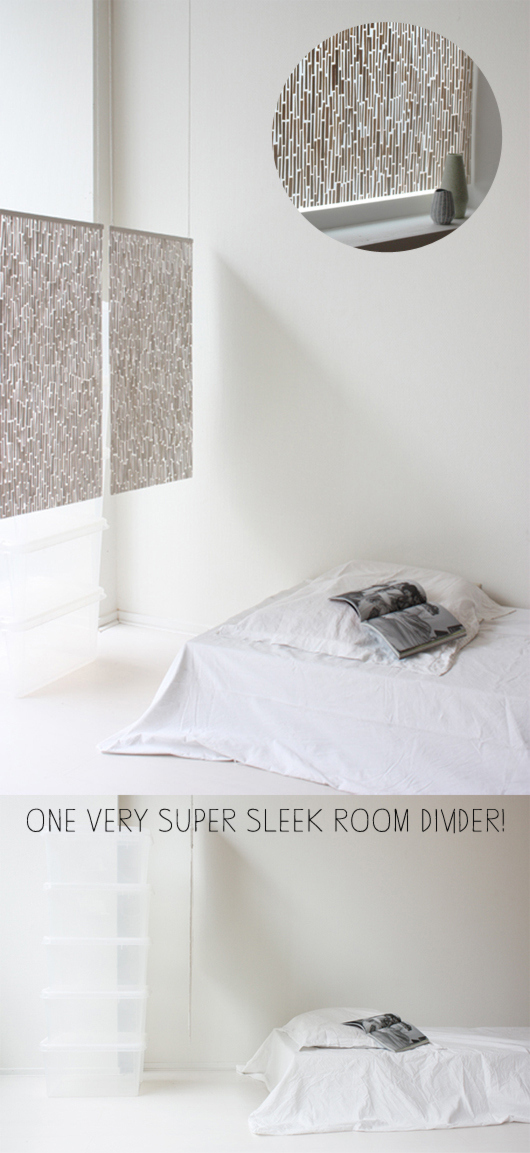 Want awesome DIY tips in your inbox four times a week? Sign up for the BuzzFeed DIY newsletter!