1.
37signals' Downtown Chicago Office
The 37signals office looks like a huge, modern hotel lobby with its sharp, clean lines.
[source: Quora]
2.
Mojang in Stockholm, Sweden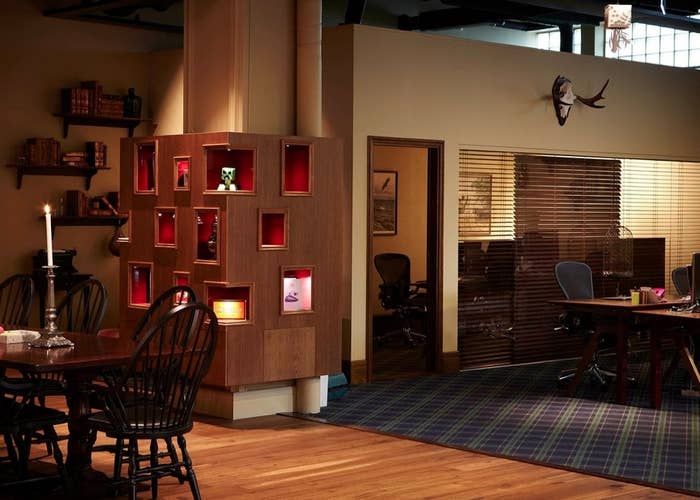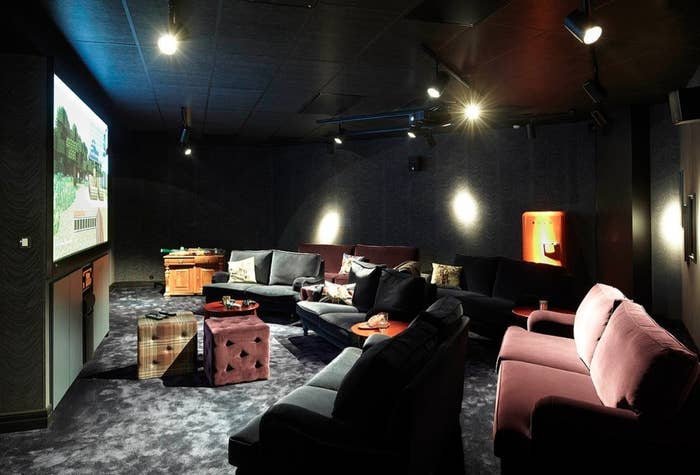 3.
Etsy's New York Offices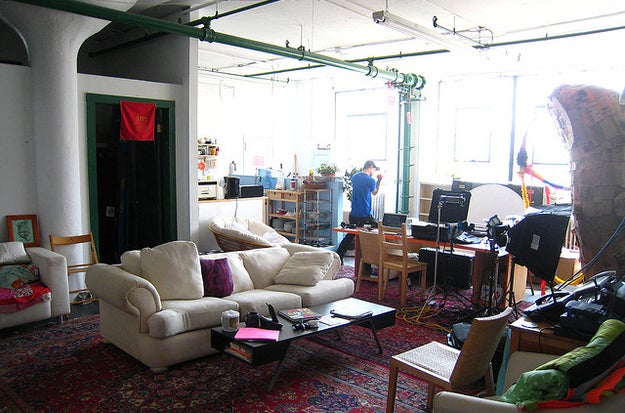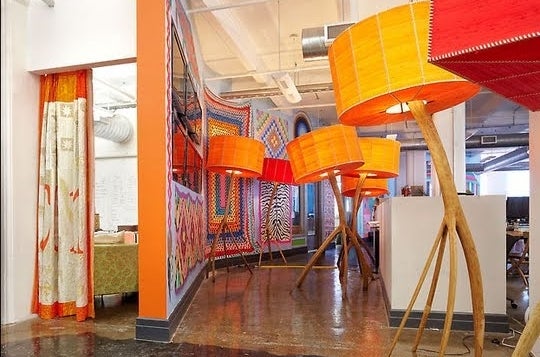 The Etsy Dumbo office is like a microcosm of Etsy.com itself — it's filled to the brim with brightly colored tchotchkes and evokes a cozy living room feel.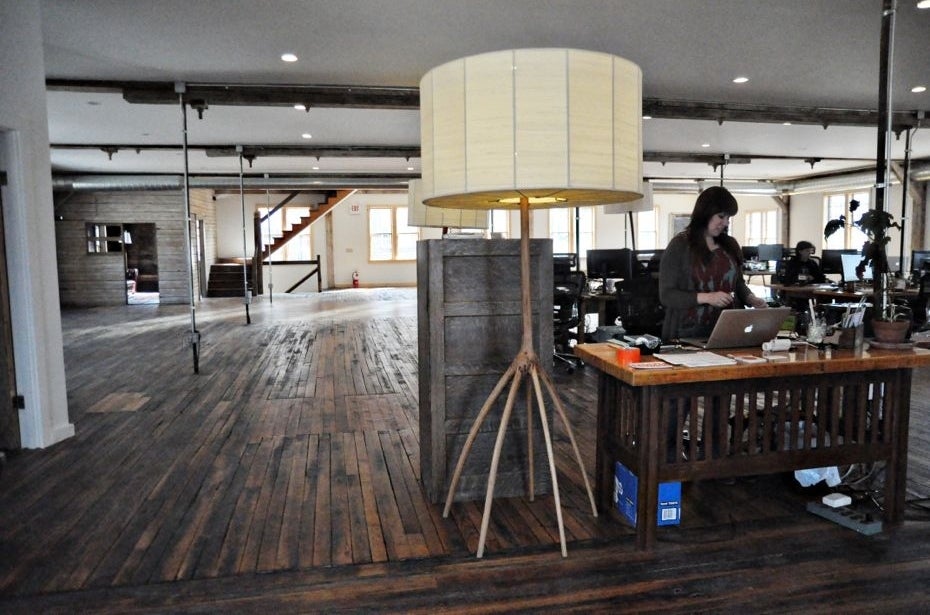 Etsy's Hudson office has more room to breathe, with a very minimalist appeal. It features an apothecary of natural remedies for the staff to use, a salvaged pool table, and hula hoops.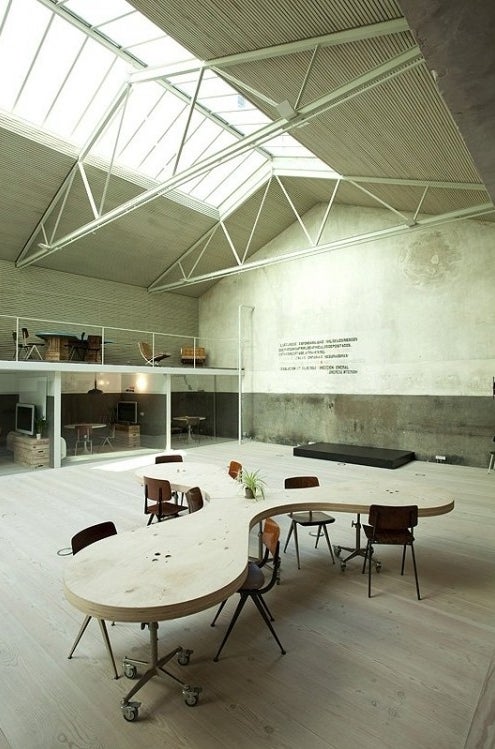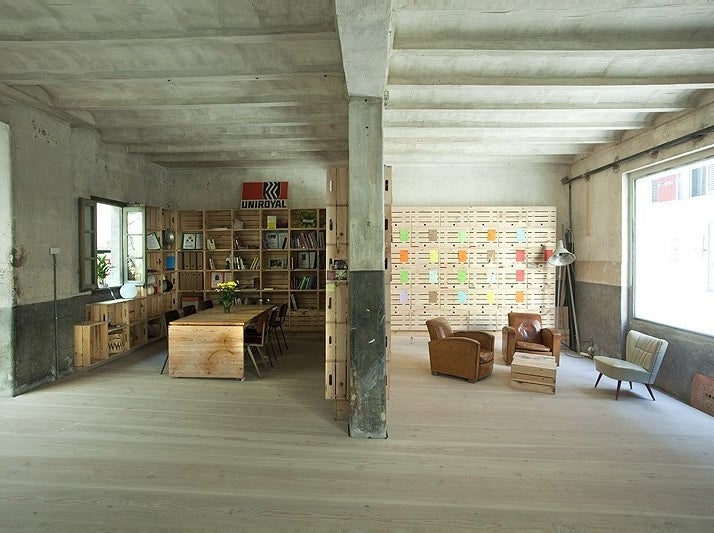 According to Office Snapshots, "The Hub is an interesting combination of incubator, coworking space, and social entrepreneur hangout."
[source: Quora]
5.
Square in San Francisco, California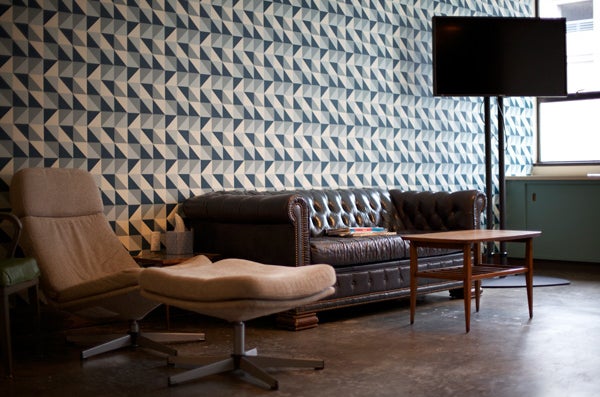 Jack Dorsey has good taste in wallpaper.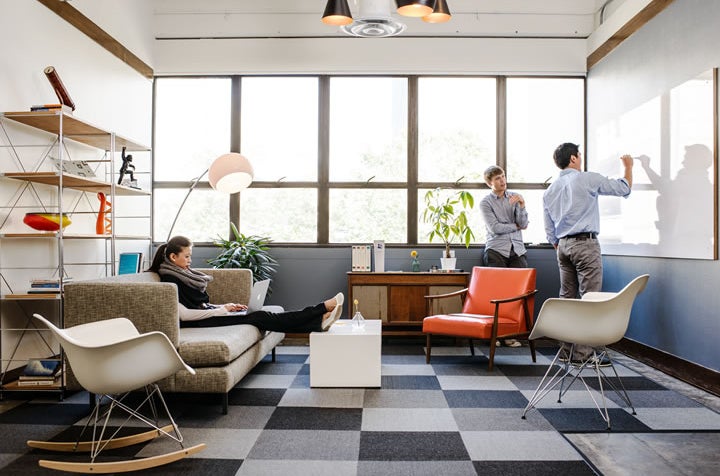 6.
Evernote in Redwood City, California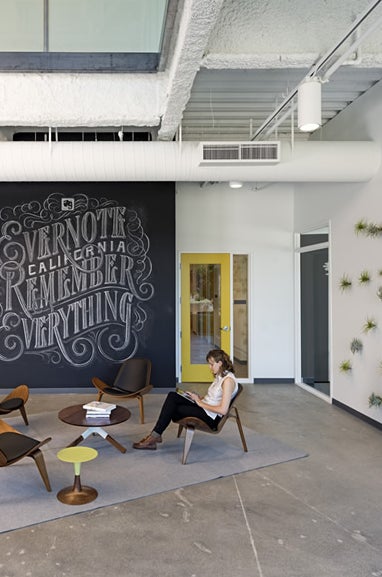 Chalkboard paint + vertical air plant garden + Eames = Pinterest dream come true.
7.
Moo.com in London, England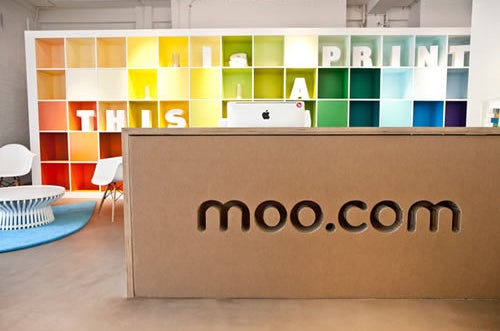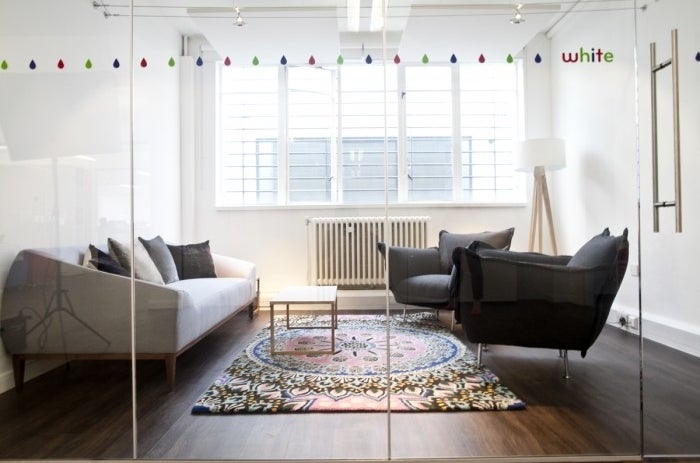 Moo.com makes these cute little business cards that you can order online with the utmost of ease. They've incorporated every color of the rainbow into their office.
8.
Dropbox's San Francisco Office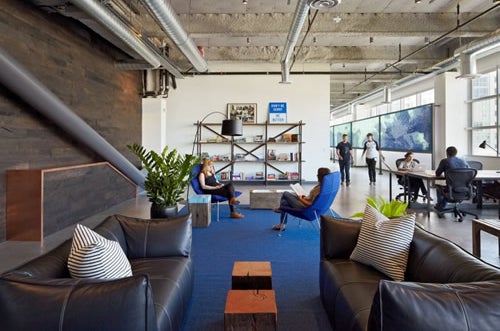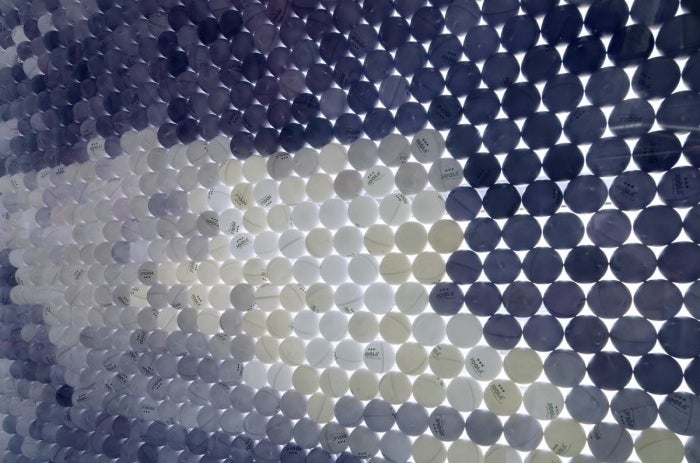 The conference room is filled with Legos and the conference rooms have funny names. In addition to being an elegant and modern office space, they've managed to incorporate a lot of character.
9.
Airbnb's Listing-Inspired Offices in San Francisco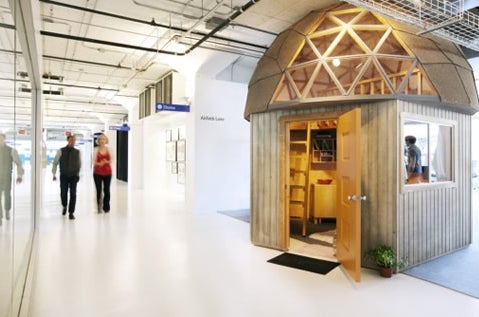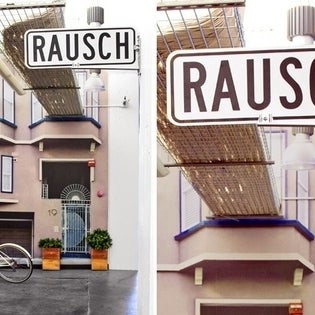 Full of quirky, lived-in details, it's evident that whoever decorated the space did a really good job of raiding the thrift store.
[source: Quora]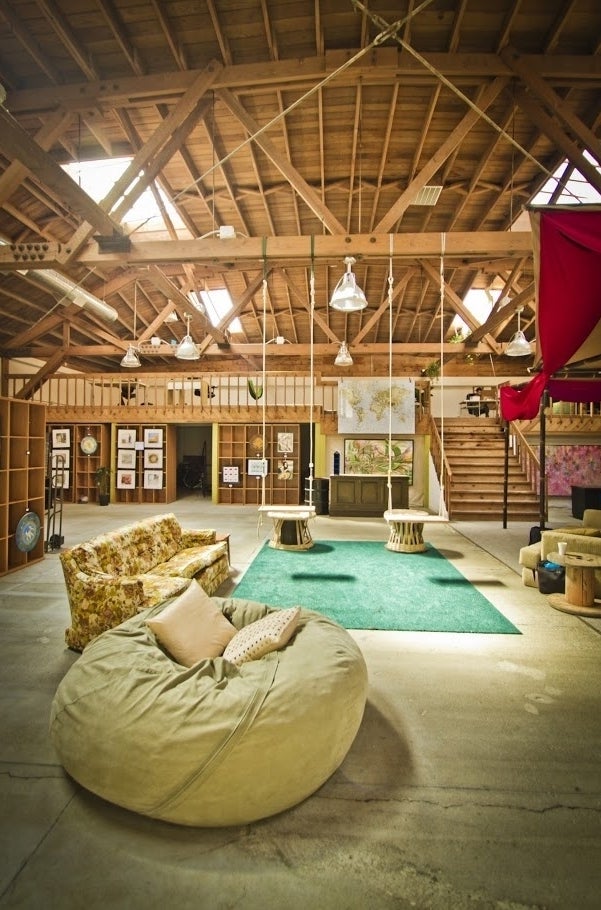 Swings are scientifically proven to enhance productivity.
11.
Quid in San Francisco, California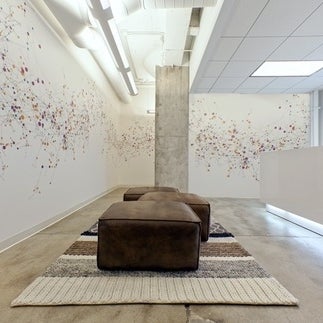 It's like fancy downtown art gallery meets stately uptown library.
[source: Quora]
12.
Pionen in Stockholm, Sweden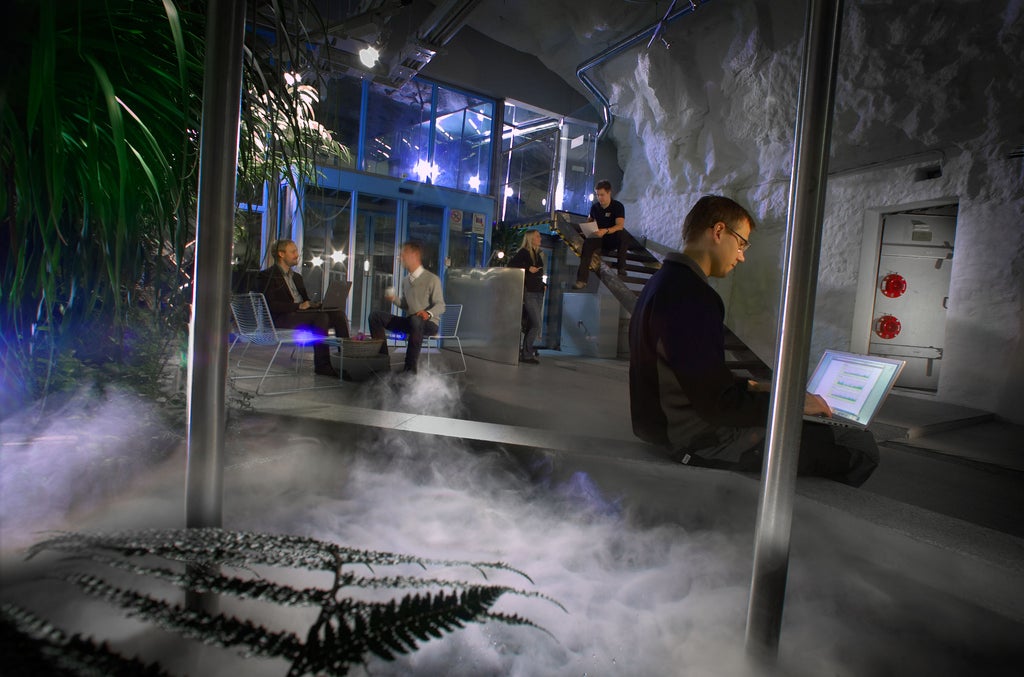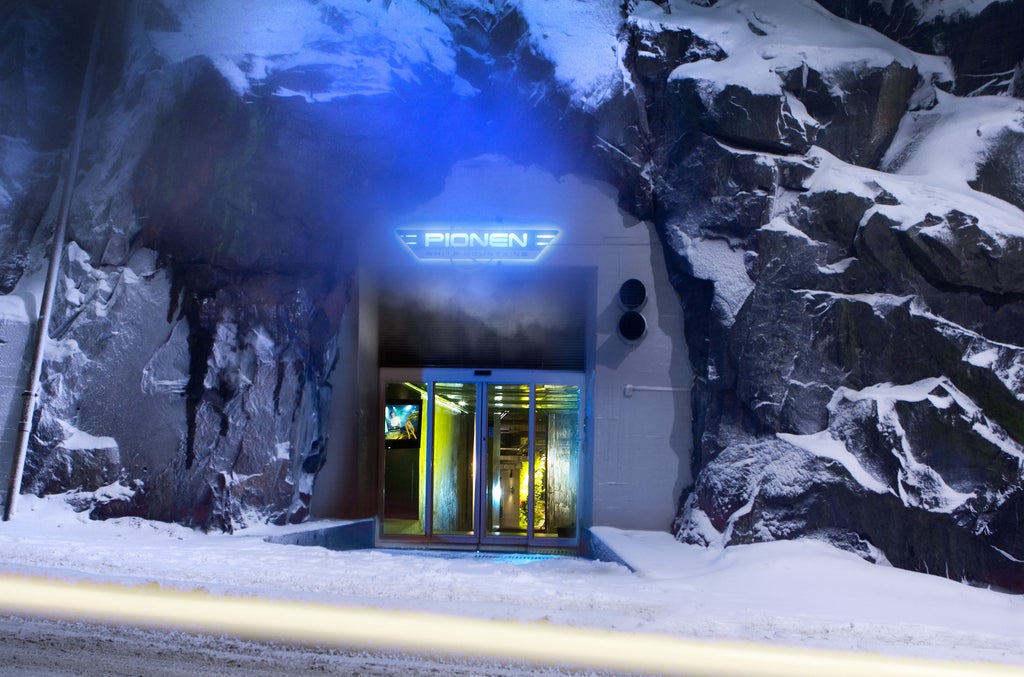 Pionen holds a data center in an old nuclear bunker, situated underneath the bedrock of Stockholm, and is locked away from civilization by a 16-inch thick door. It's a metaphor for the how secure the data is kept.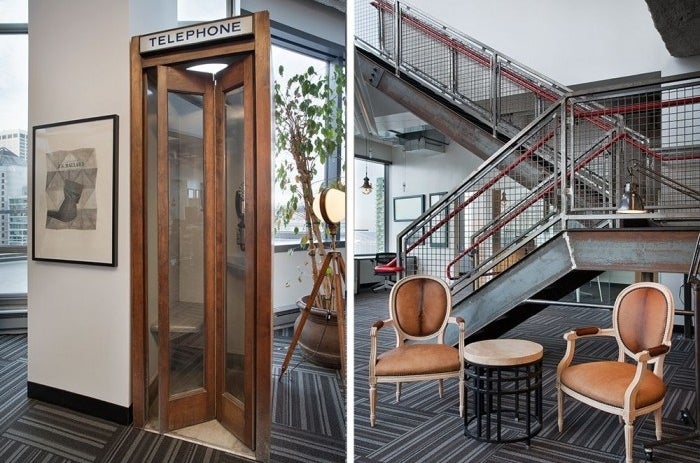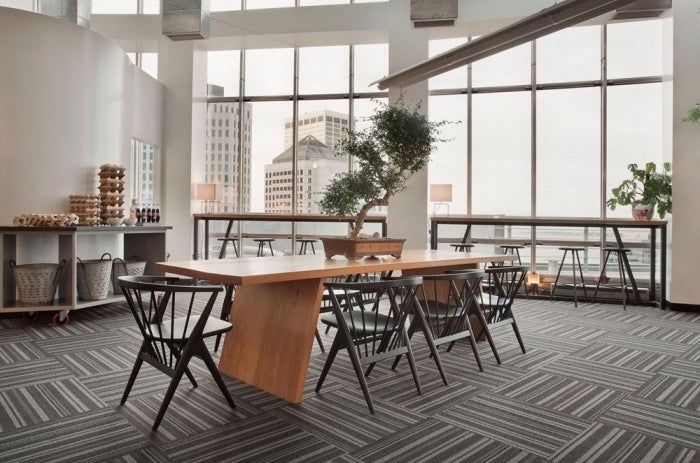 14.
LivePerson's NYC Office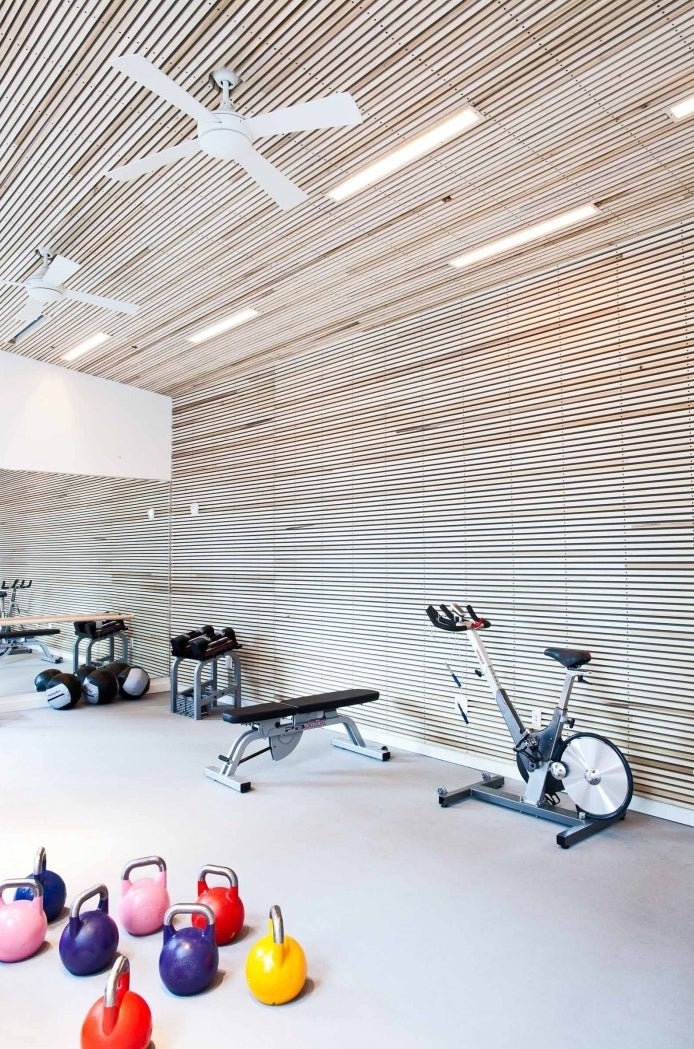 You would feel happy swimming in all those colors everyday.
15.
Google's Dublin Campus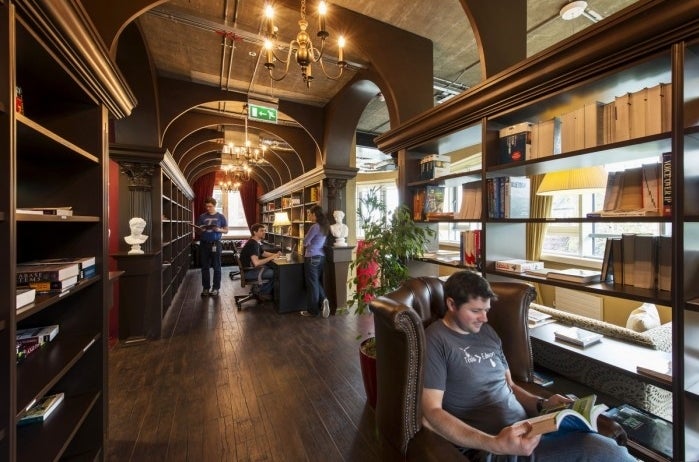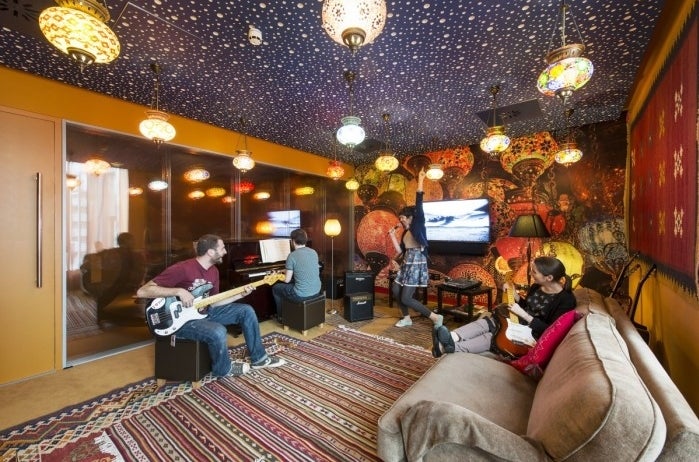 All of Google's offices are pretty amazing (see also Google Zurich) but the Dublin office is possibly the best designed.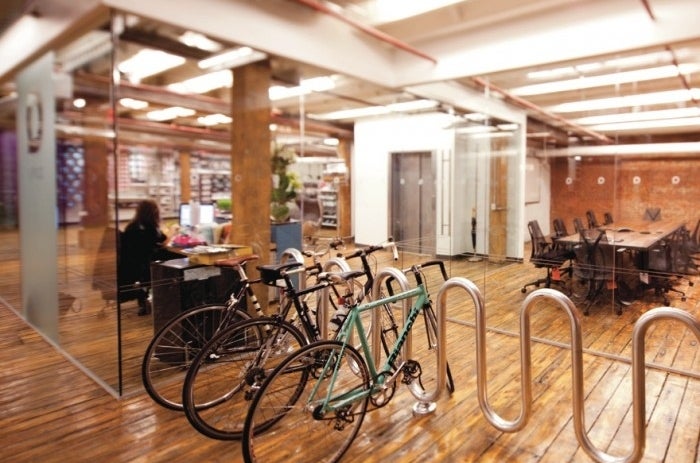 The exposed brick, the bike rack, the DINER marquee — this is basically Little Williamsburg.
17.
YMedia in San Francisco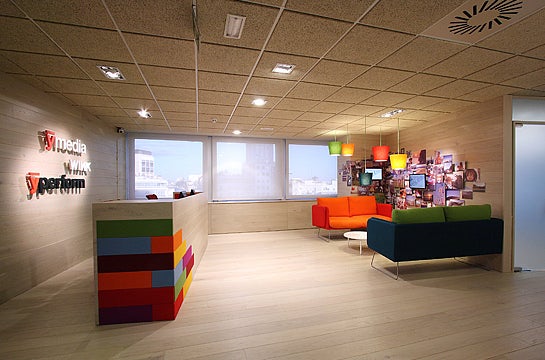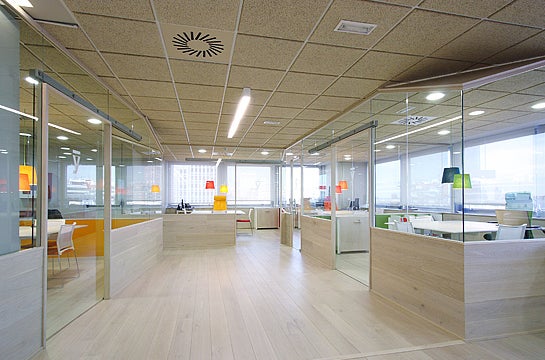 This office takes the "accent wall" to a whole new level.
18.
Draugiem in Riga, Latvia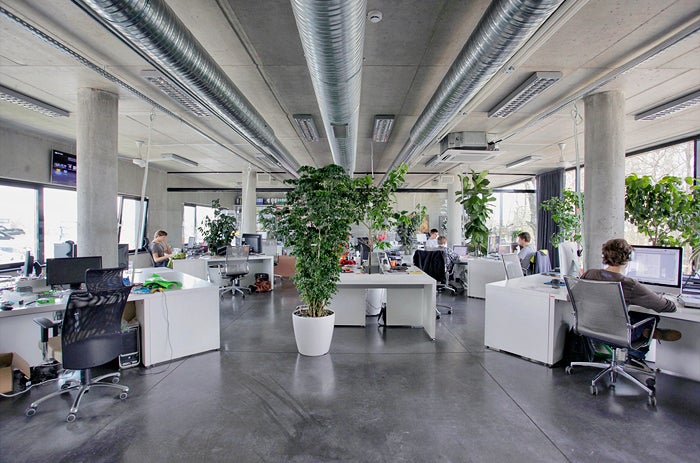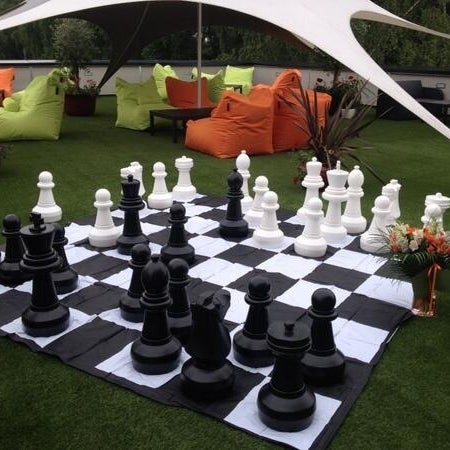 Draugiem is a social networking site that surpasses Facebook in usage in Latvia. Its office features tons of lush, beautiful greenery.
19.
Migo in Manila, Philippines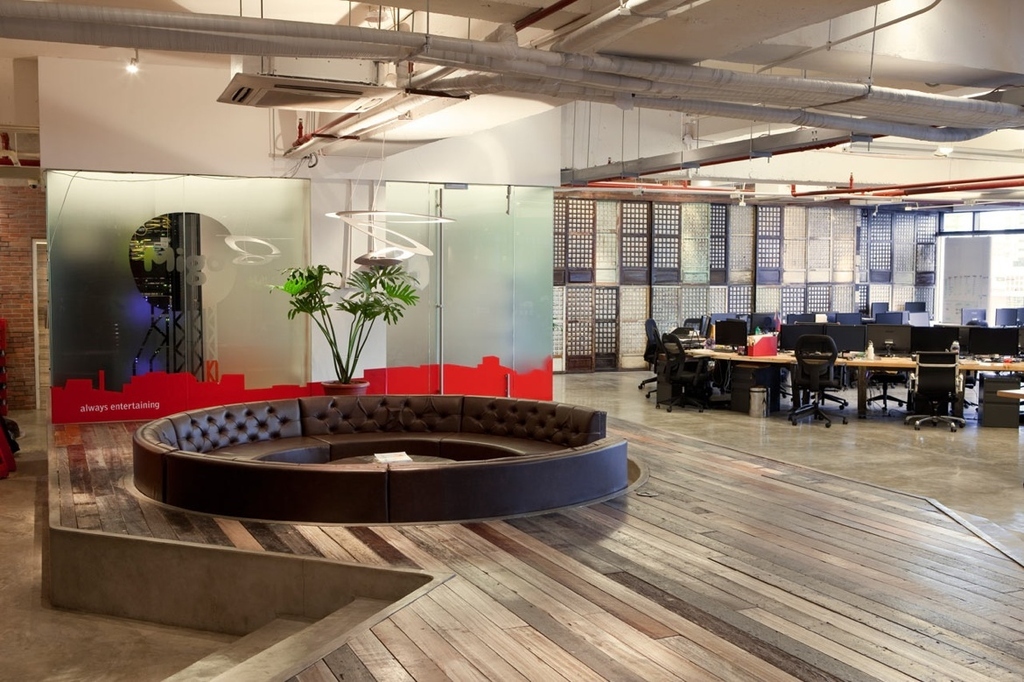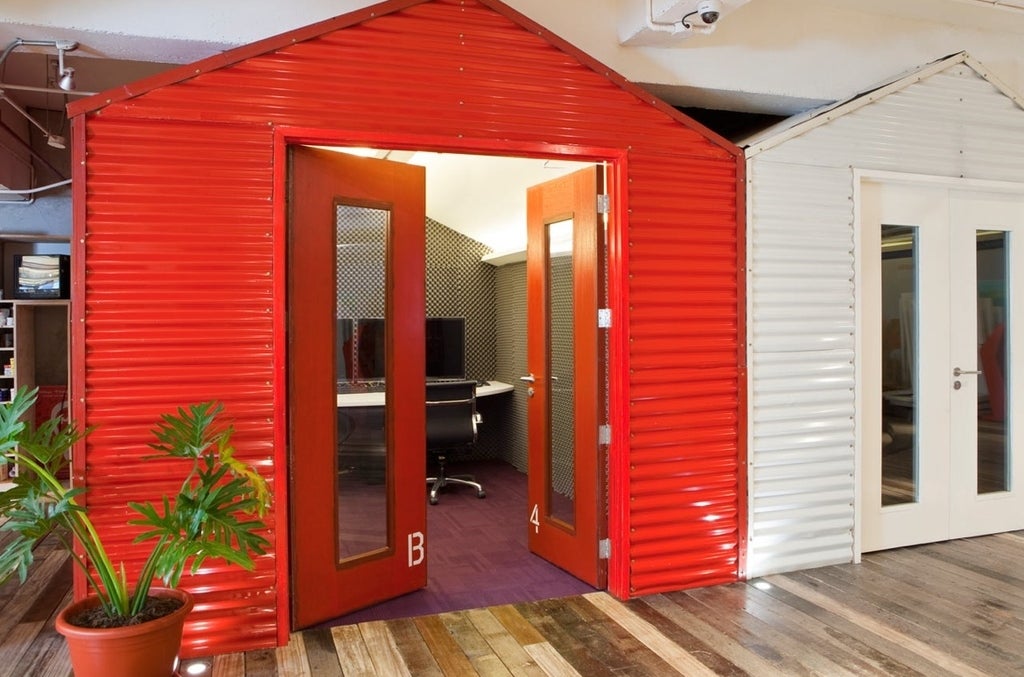 20.
Zazzle in Redwood City, California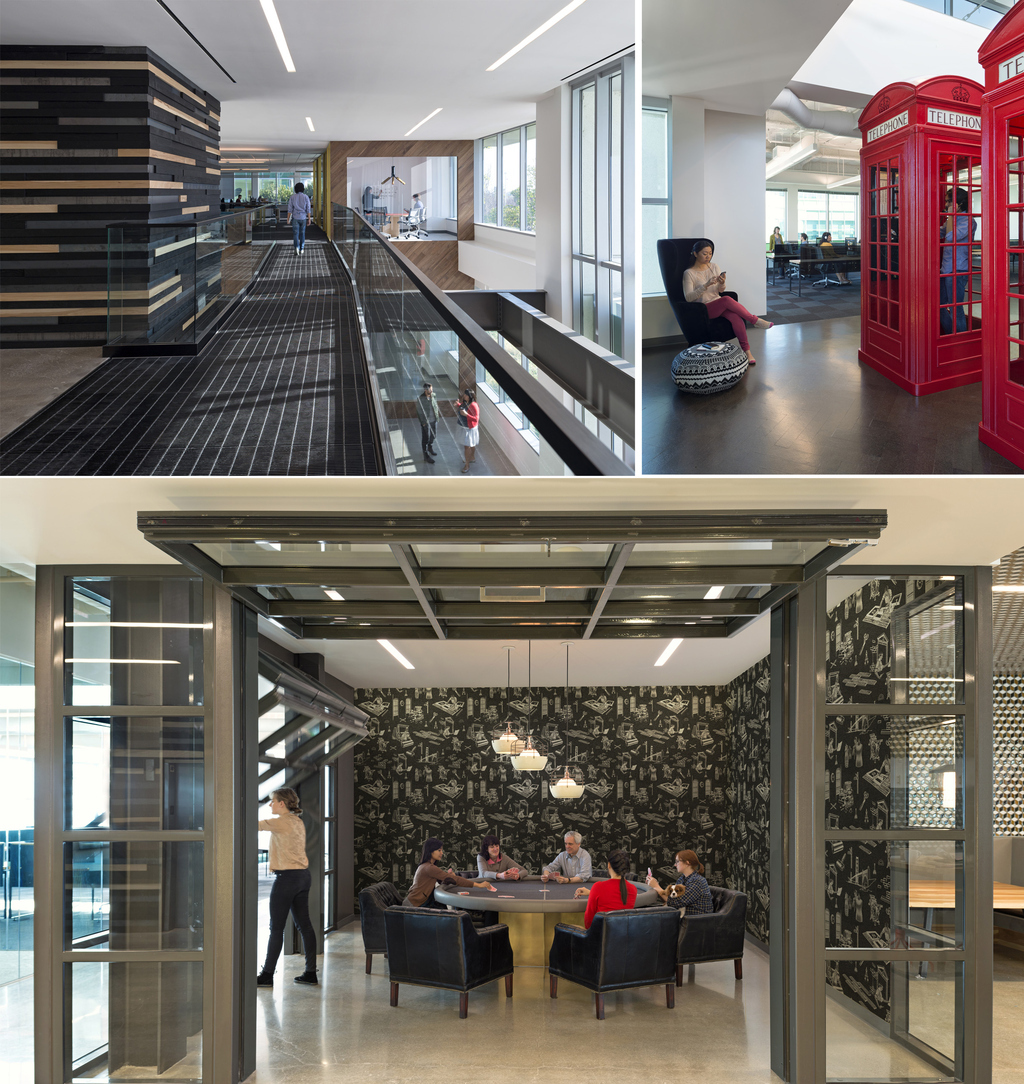 21.
Fueled Collective in NYC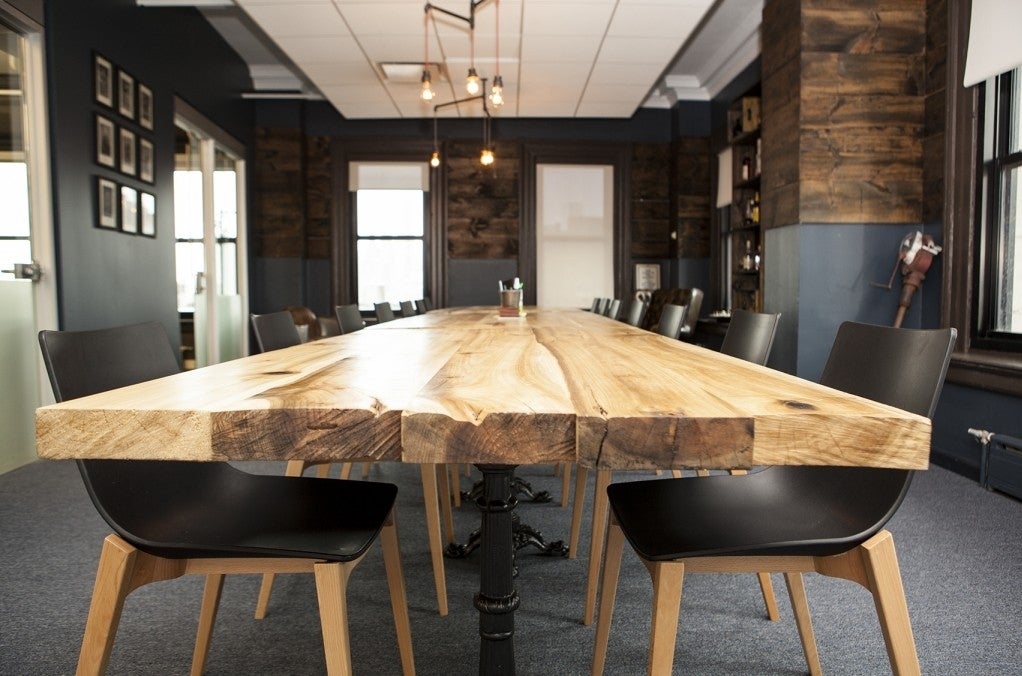 It isn't technically a startup, but rather a collective office space. It houses quite a few companies, like Elevatr and Coinsetter. Find out more about renting office space here.
22.
Homeaway's Office in Austin, Texas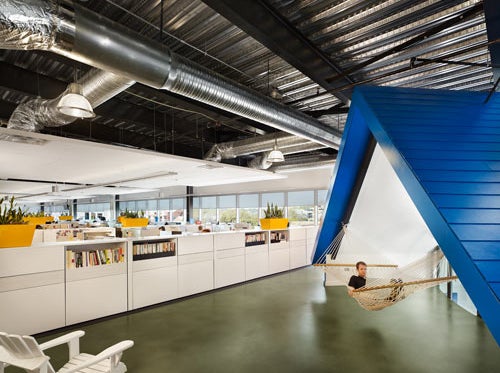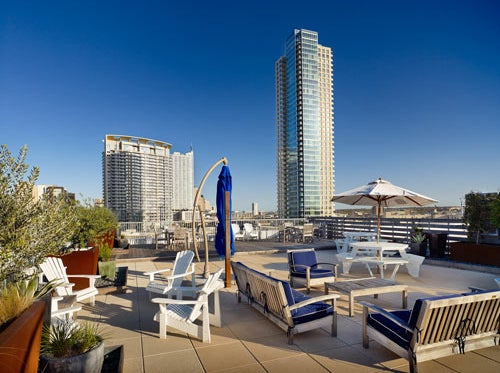 Since the site is all about vacations, the office is designed to MAKE YOU FEEL LIKE YOU ARE ON A VACATION. Which is just an absolutely beautiful contradiction.