2.
Upgrade a kitchen island with thin strips of plywood that mimics moulding.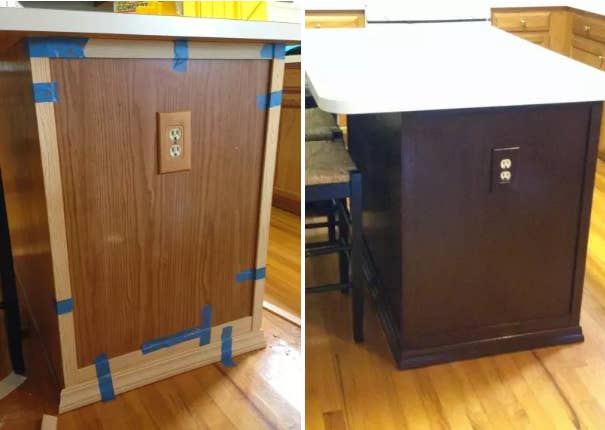 3.
Replace your plain old ceiling light with a lampshade. 4.
Hide an ugly backsplash with plastic tiles that look like tin. 6.
Hide your television wires in a shower curtain rod. 8.
Add towel bars to any of your fake drawers.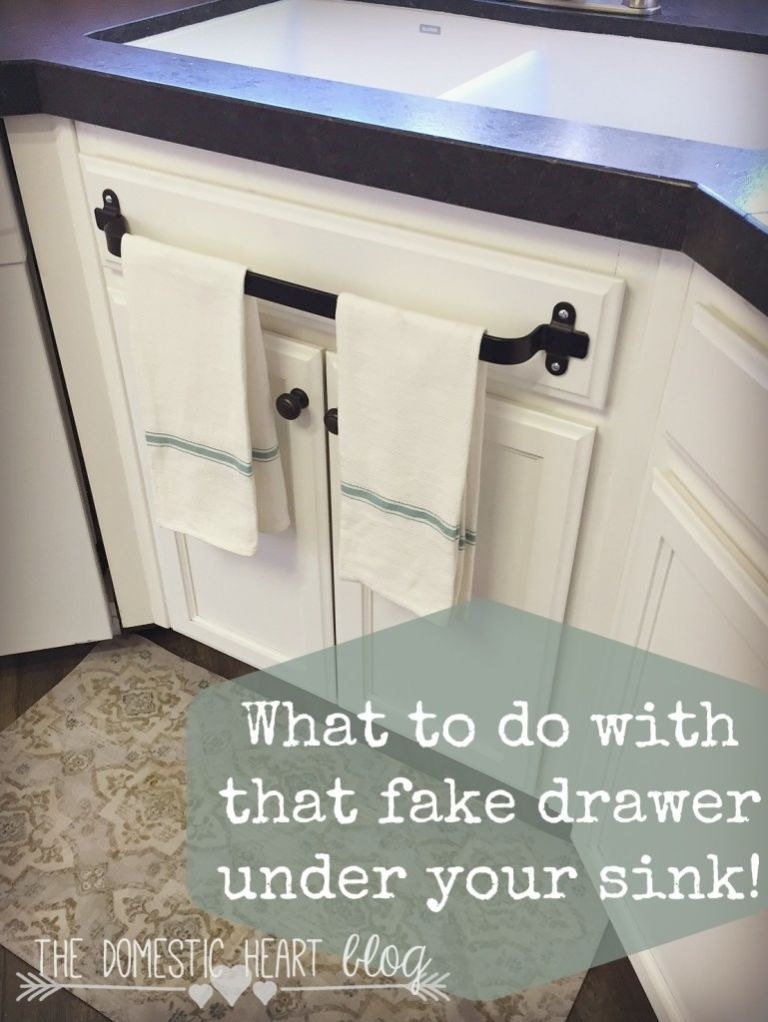 9.
Hiding beneath the outer layer of your laminate countertop is a stonelike surface waiting to be painted. 10.
Add cheap framed mirrors to closet doors, painted to match. Or add unframed mirrors to bifold closet doors. 11.
There's actually a product called Starecasing that gives your old carpeted stairs a hardwood upgrade.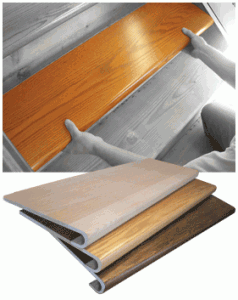 Here's a before & after example.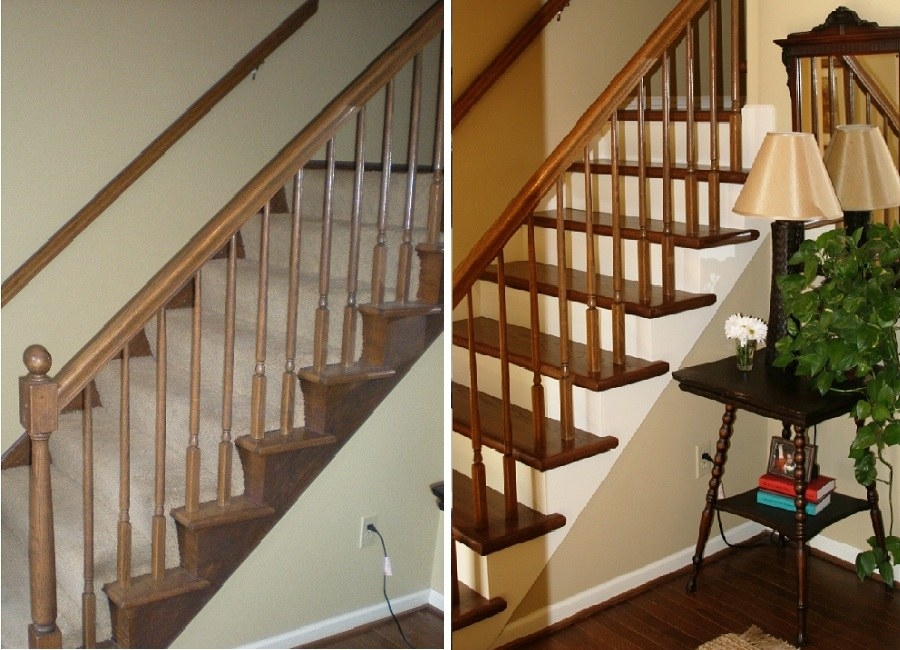 12.
Or see how this creative home DIYer used IKEA rugs to create a stair runner.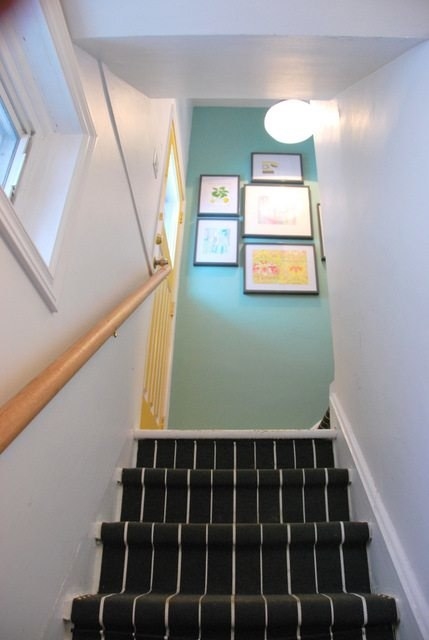 13.
Turn a plain old doorway into a classy doorway, no moulding necessary.
14.
Cover up your vents with magnetic covers.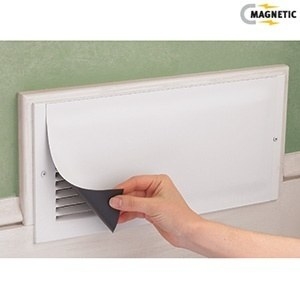 15.
Update any old discolored grout with grout dye.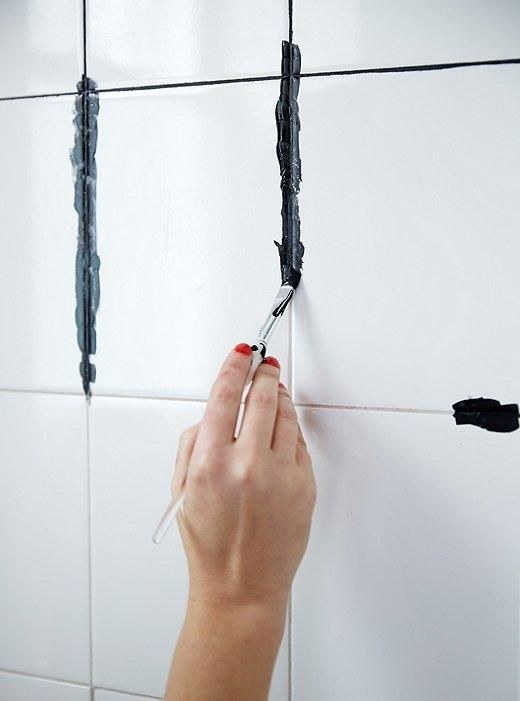 16.
Update your bathroom vanity in 20 minutes. 17.
Use tab curtains to cover up unsightly wire shelving. 18.
Try inexpensive contact paper to add frosted windows.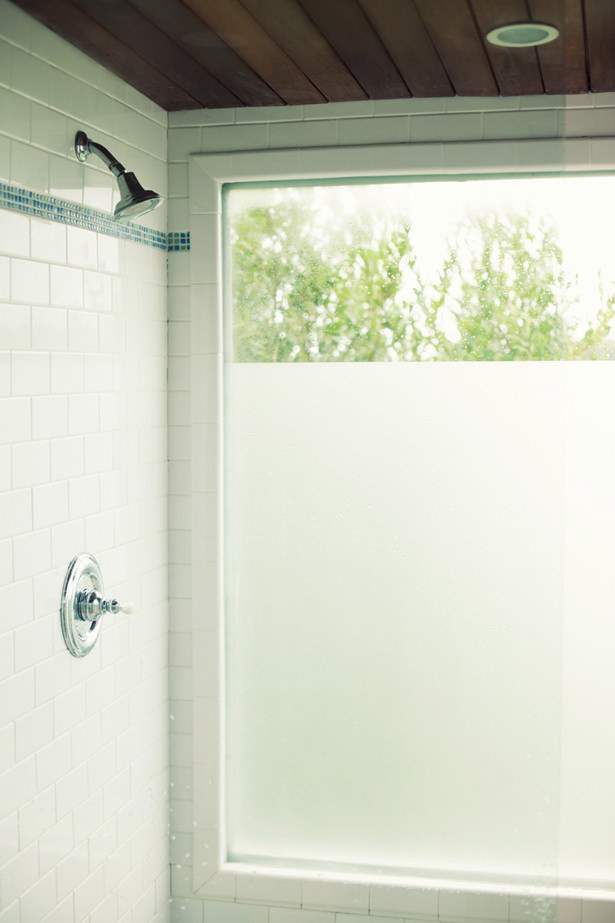 19.
Hang curtains closer to the ceiling to give the illusion of bigger windows.

20.
The same basic theory works with your shower curtain, too: Spray-paint a shower rod gold and suspend it from the ceiling. 21.
Get instant shaker-style kitchen cabinets.
23.
Add molding + shelving to the top of your kitchen cabinets.

The extra storage is an awesome bonus, but it also adds an extra level of polish to your kitchen. Directions here.
24.
Double up on your shower curtains so they part instead of slide. 25.
Install wall-to-wall shelving in a dining room.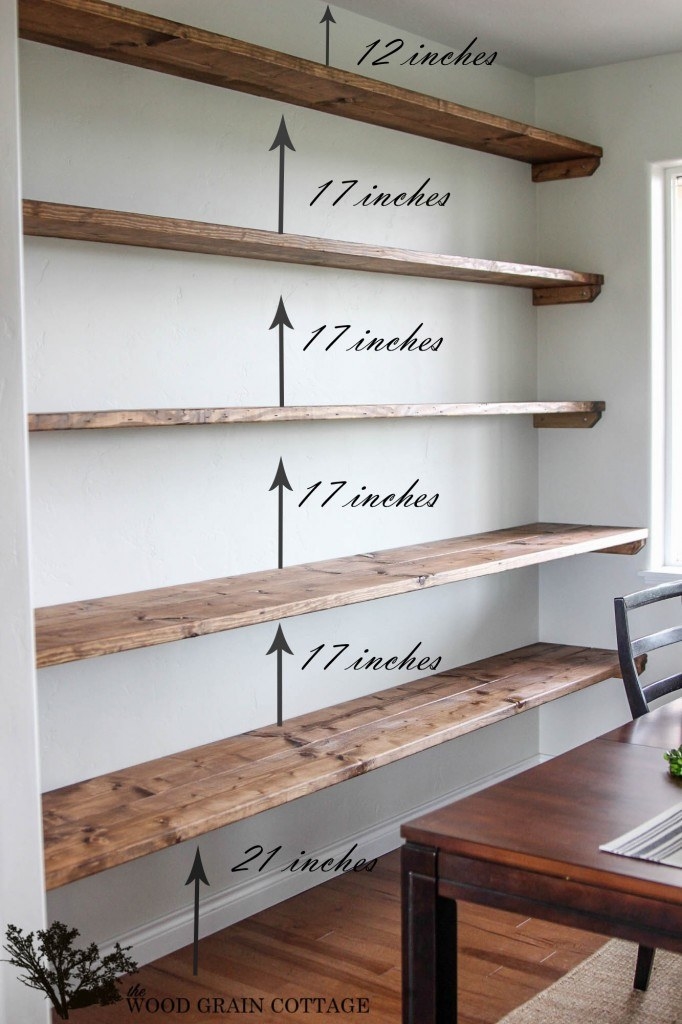 26.
Get the right-size rugs and know how to place them. 27.
Frame your flat screen with molding trim. 28.
Just a coat of spray paint will make old air vents look new again. 29.
Half-painted walls give the illusion of a taller ceiling. 30.
Inexpensive craft store frames fit perfectly around your light switch covers. 31.
Make a boring cabinet look regal with molding. 32.
Use a curved shower curtain rod to make a window look bigger. 33.
Use carpet underlayment as your rug pad to get that comfy plush feeling. 34.
Swap your outlet covers with jumbo outlet covers. 35.
Framing your bathroom mirror will make it "sit" nicely with the rest of your decor. 36.
Cover your unsightly cords with suede cording you can buy at any craft store. See how they did this here.
37.
Add a strip of trim a bit above already existing baseboards, paint between, and you get faux thick baseboards. 38.
Here's another method to get those nice, thick baseboards.
39.
This might sound like a no-brainer, but even just updating your outlet plates from "dull beige" to white or stainless finishes will make a big difference.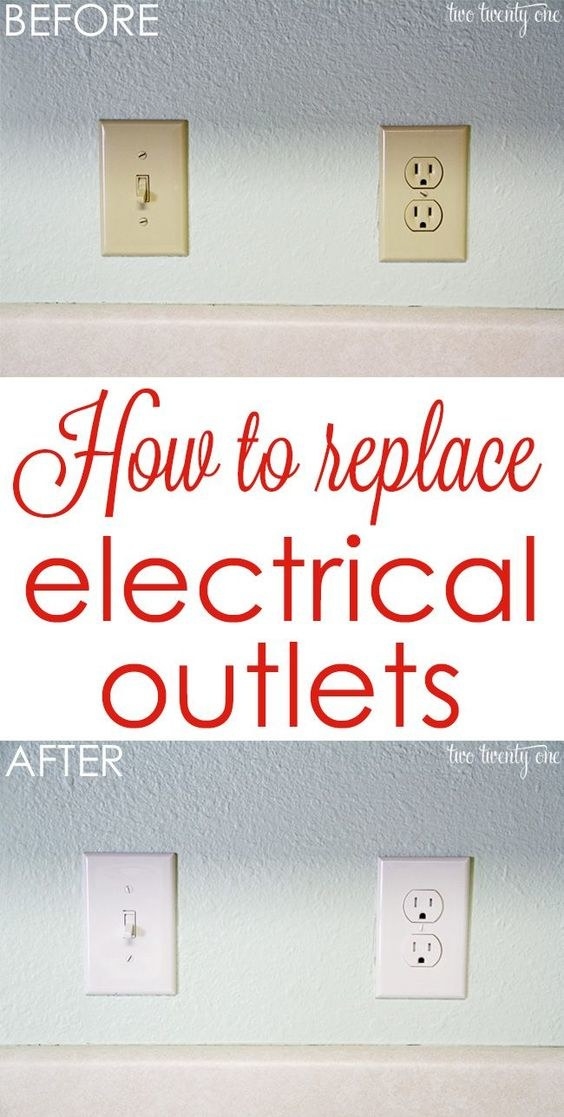 40.
Dress your bed like they do in the hotels. 41.
Use fabric scraps to cover any unsightly or embarrassing books.
42.
Use picture frames as wainscoting. And the Victorian transformation is now complete. Get the tutorial here.