1.
Use magnets to attach beer cozies to the side of your car.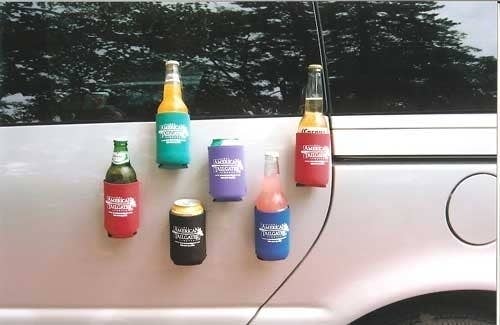 2.
Paint your cooler with your team colors.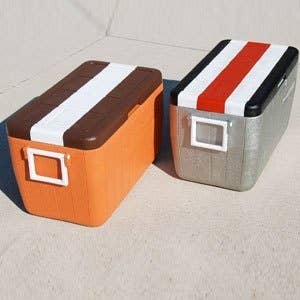 3.
Use eraseable chalk ink markers to decorate your car.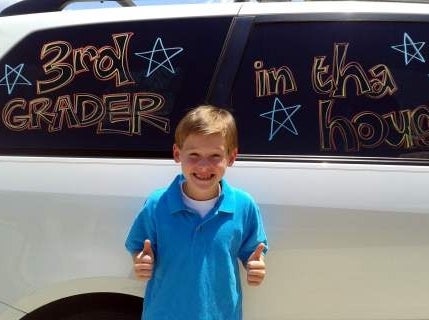 The colors are vibrant, and they're both easy to use and wash off.
4.
Make an easy pennant necklace in your team's colors.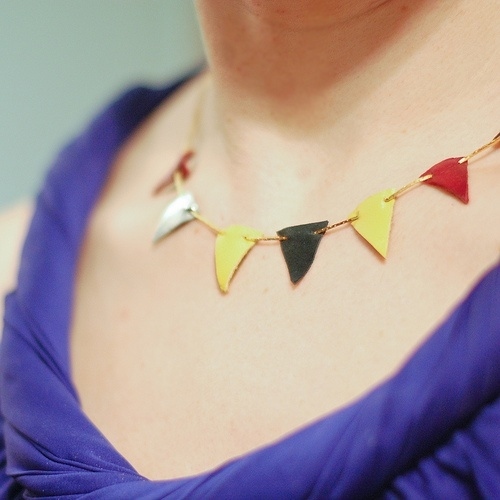 5.
Turn a water bottle into a spirited shaker.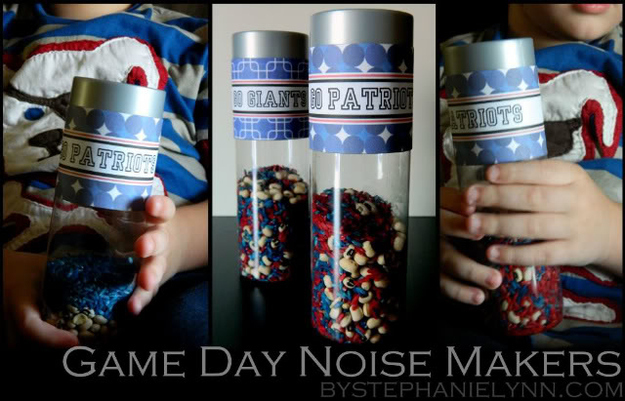 6.
Wear your stripes on your eyes.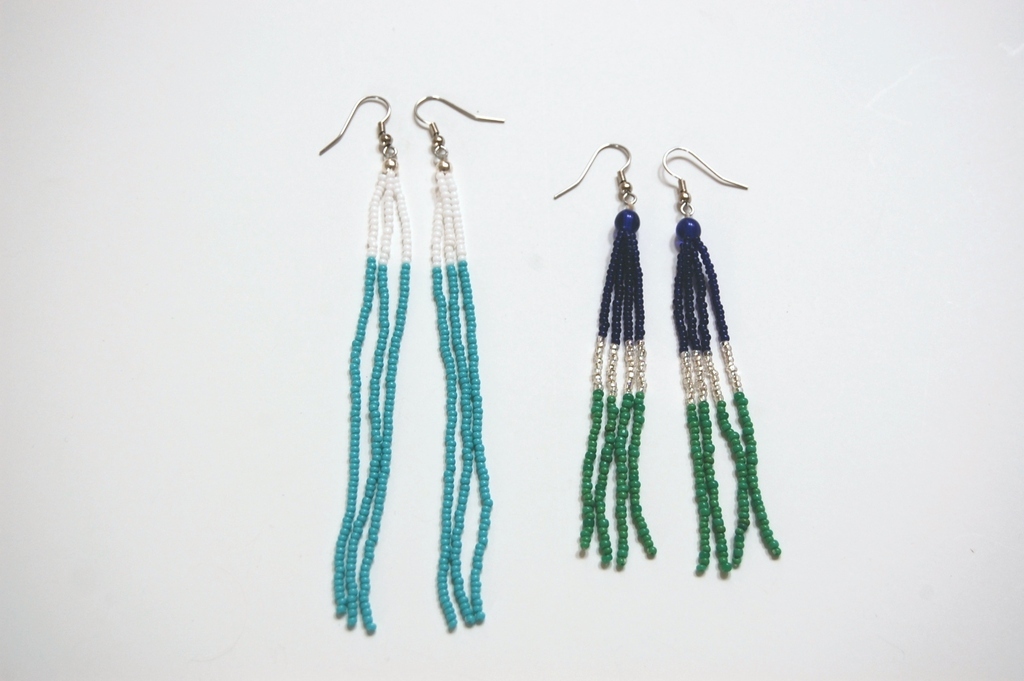 7.
Keep your drinks cold with astro turf cozies.
8.
Keep 'em entertained with this custom beer pong table.
9.
Touchdown guacamole dip is a simple way to incorporate football into your party food.
10.
Tulle pom poms make a super easy team garland.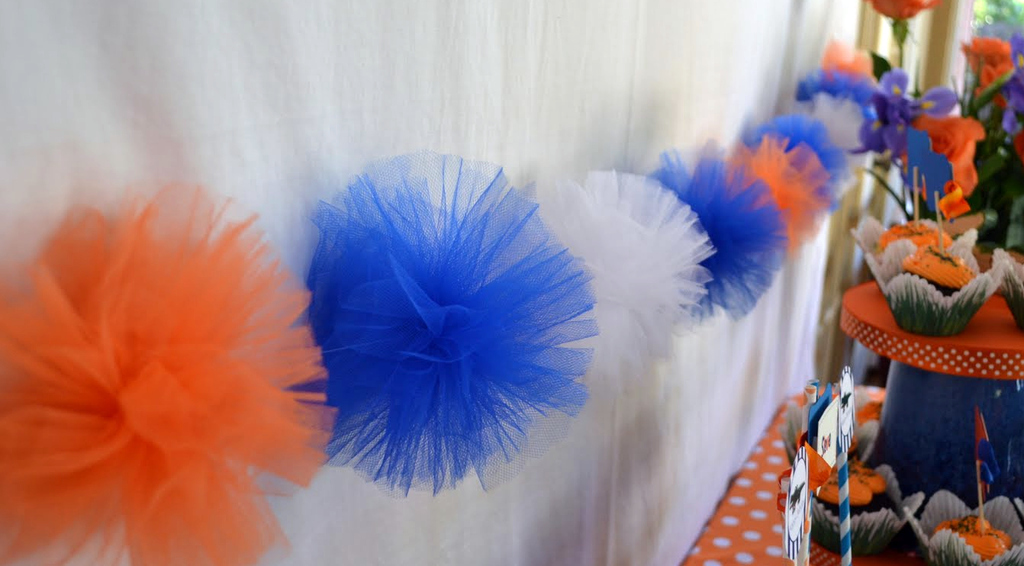 11.
Make an astroturf football field table cover for a homegating party.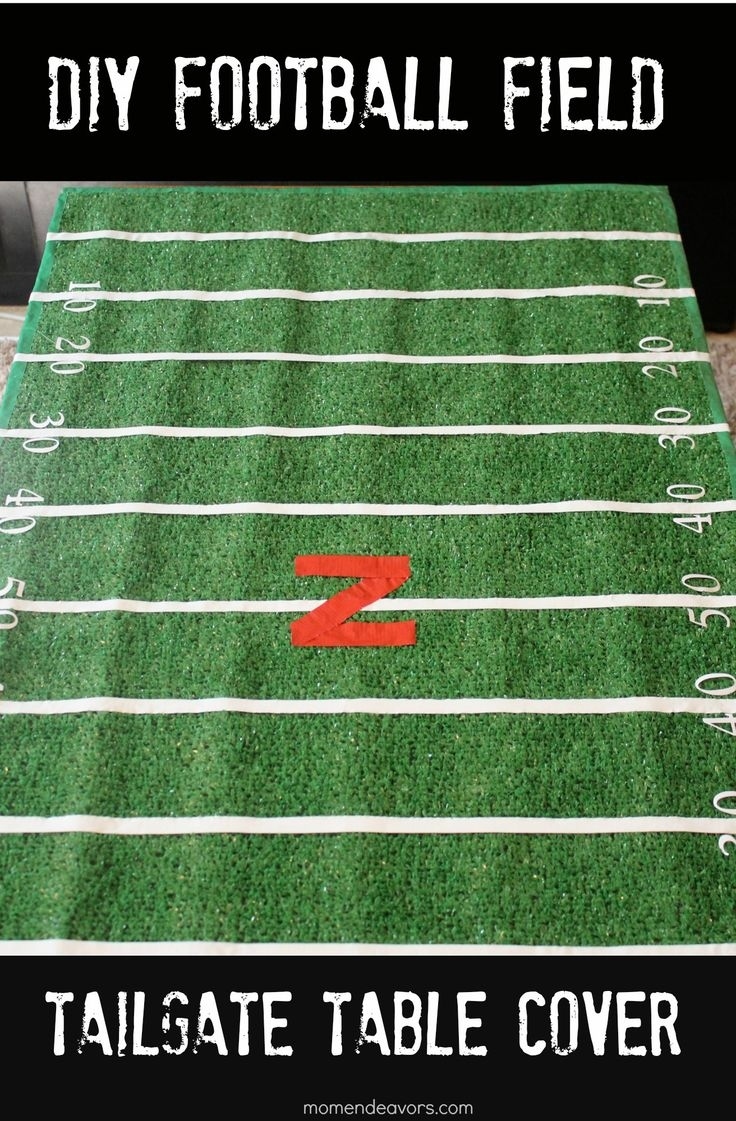 12.
Turn a mason jar into a football silverware holder.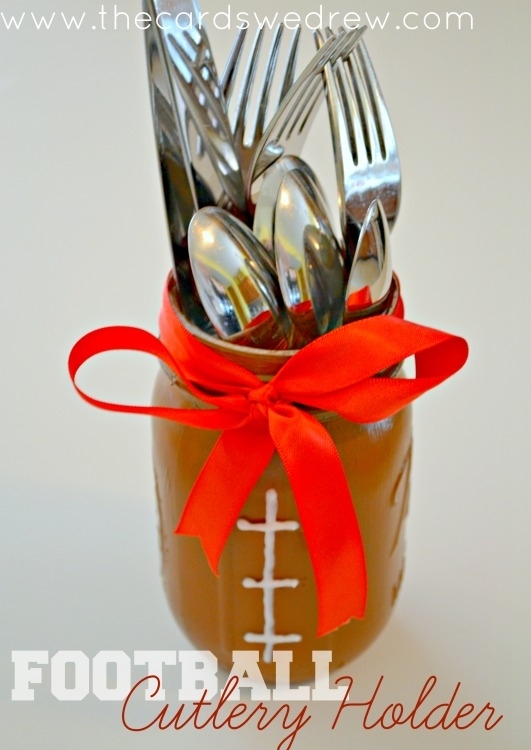 13.
Entertain everyone with this ring toss game.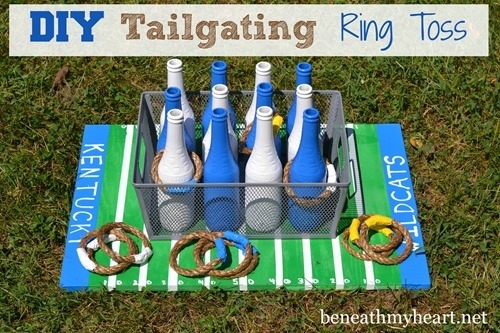 14.
How adorable are these pennant cupcake toppers?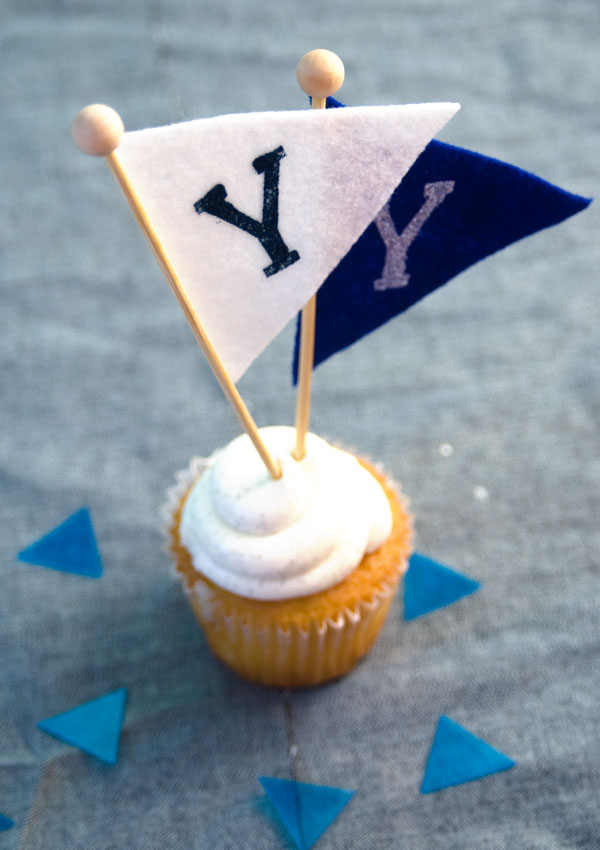 15.
Add some spirit to your boring utensils by painting them with stripes.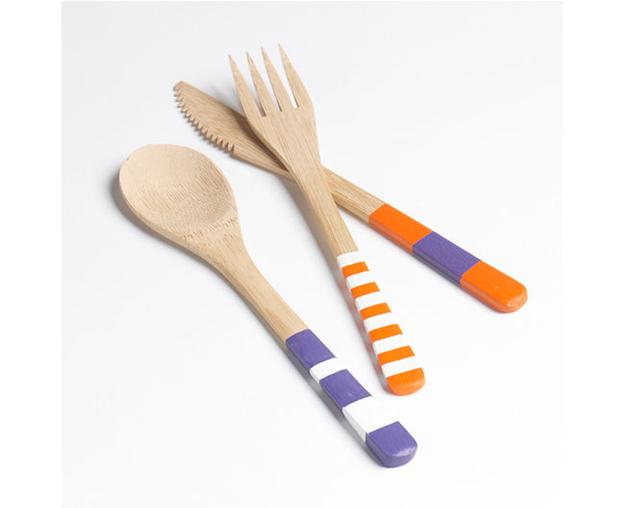 16.
Serve jello shots in your team colors.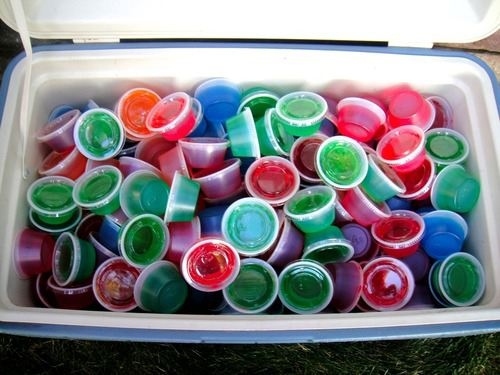 17.
Keep your fingers warm with spirit gloves.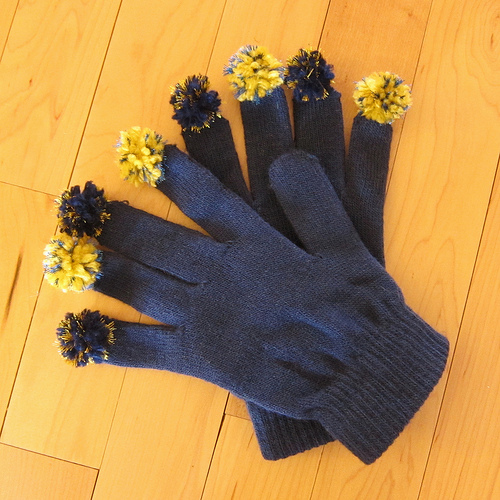 18.
Make your own temporary face tattoos.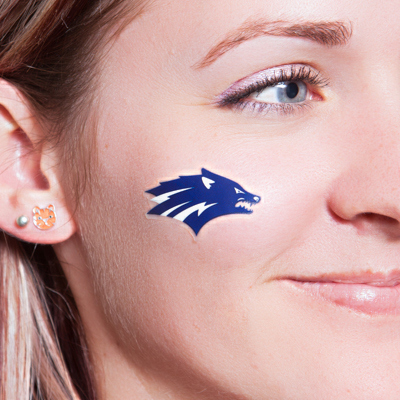 19.
Invite people to your tailgate party the easy way with this free, downloadable invite.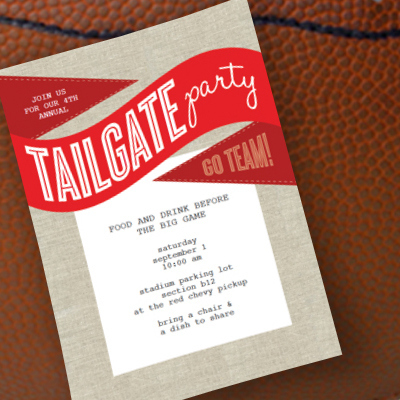 20.
If you've got the sewing skills, make this mobile kitchen pantry, which will come in handy for future camping trips and picnics.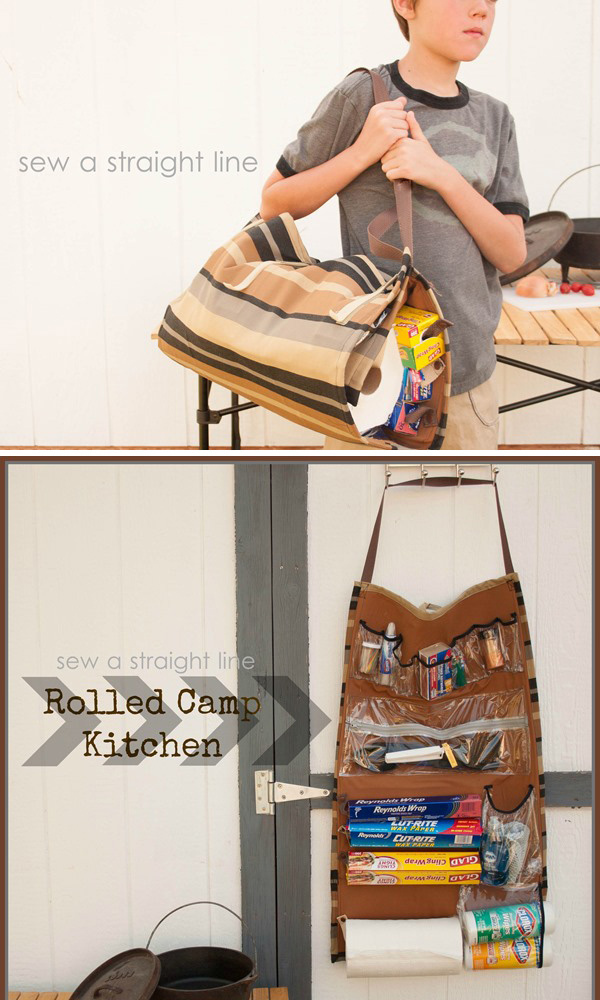 21.
Wear your team support on your feet with these cap-toe flats.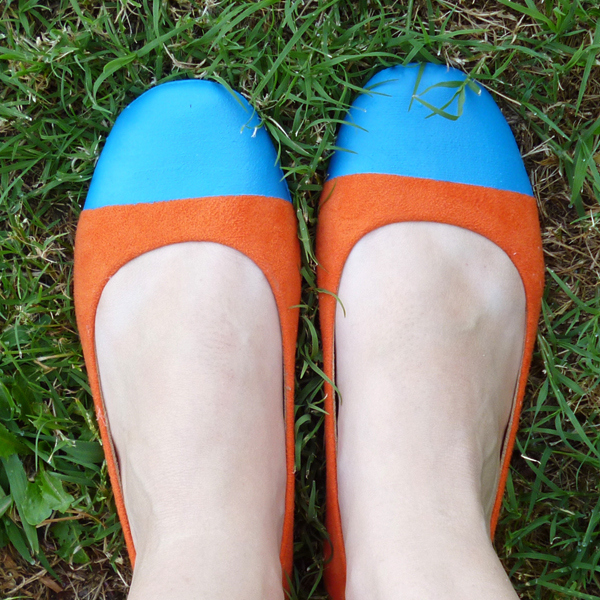 22.
A painted planter makes an easy snack dish.
23.
Make your own drink labels.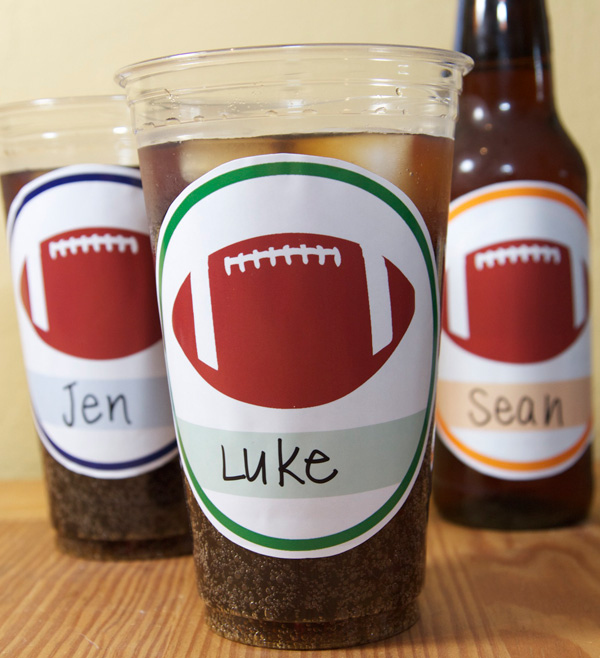 24.
These awesome pennant cookies are decorations unto themselves.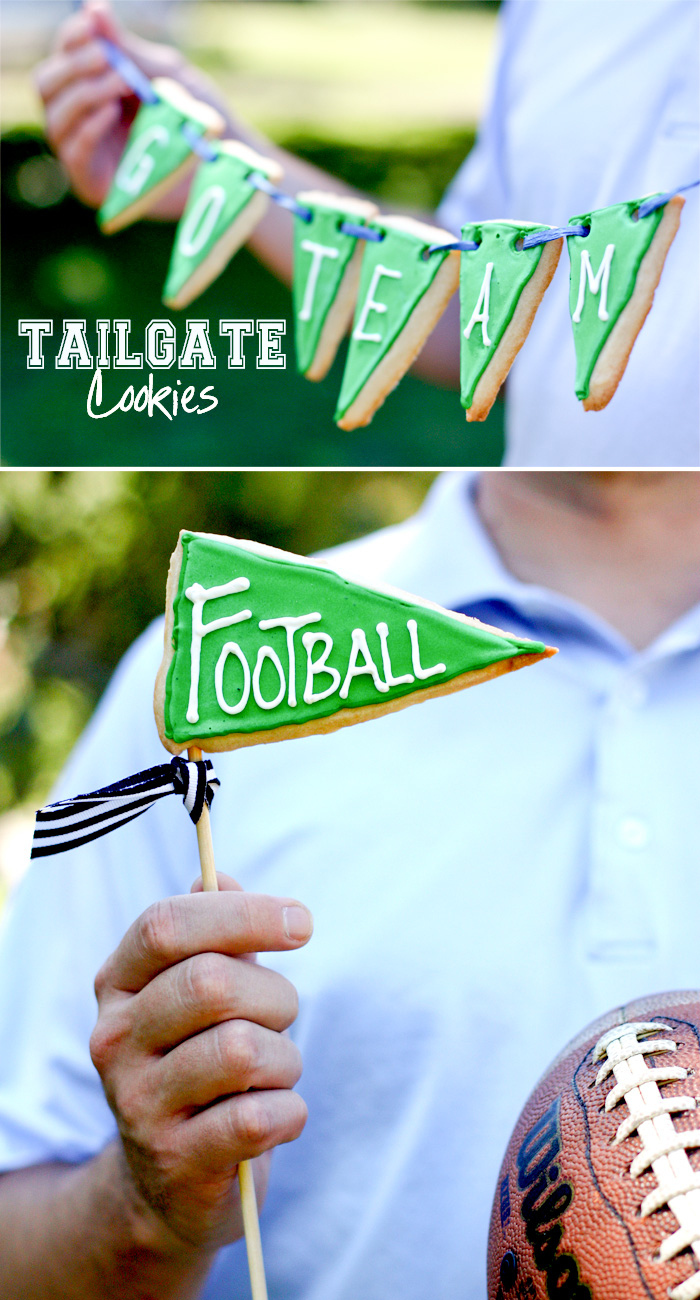 25.
Fill up a bucket with frozen water balloons in your team's colors to keep drinks cold.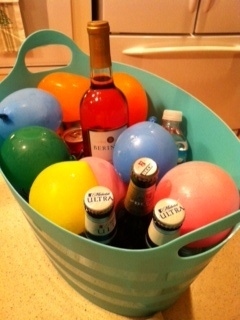 26.
Decorate with football windsocks made from painted tin cans.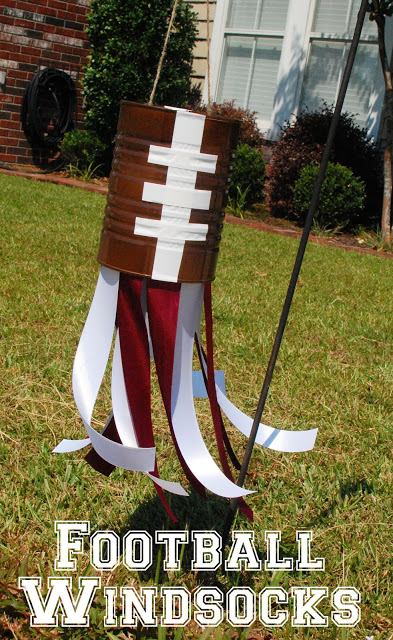 27.
Repurpose a 6-pack holder to become a handy condiment organizer.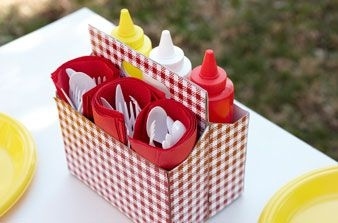 28.
It's in the little things: use baker's twine and paper-wrapped straws in team colors.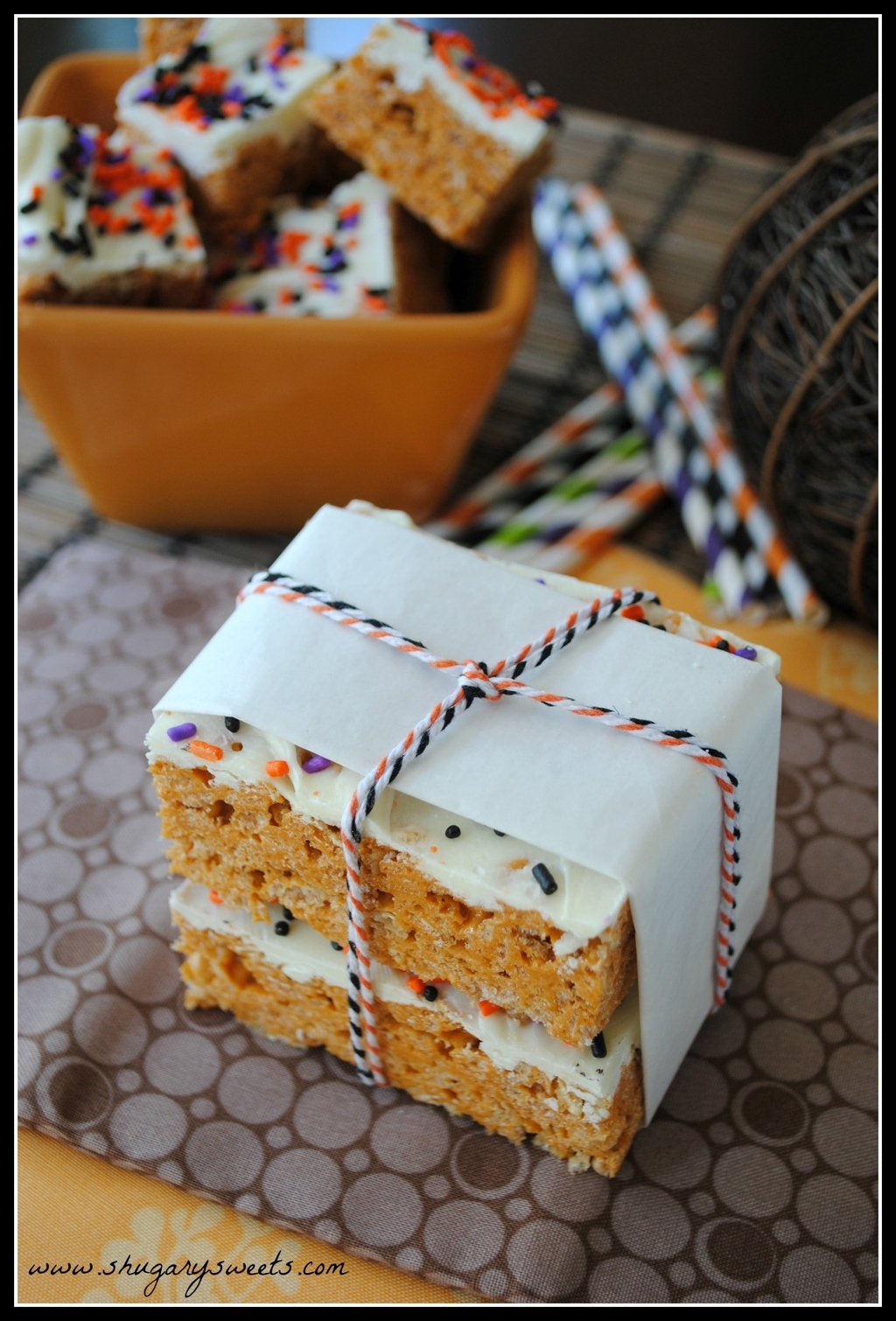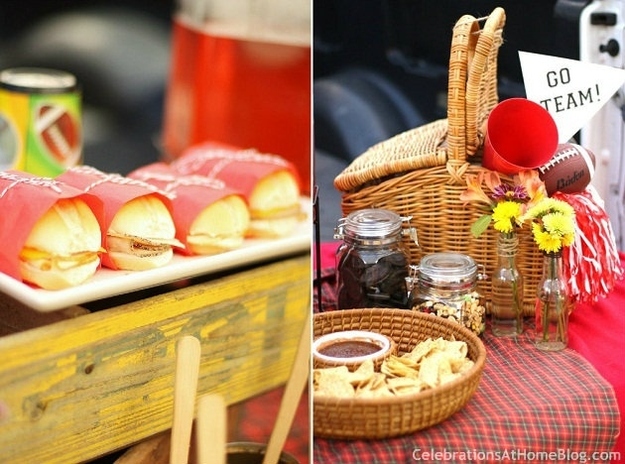 29.
(Clean) athletic socks make great makeshift beer cozies.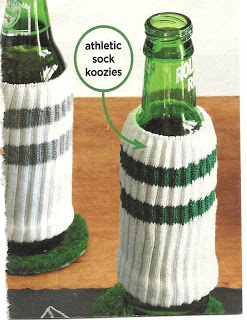 30.
If you've got the time, bake your team colors RIGHT INTO THE CAKE.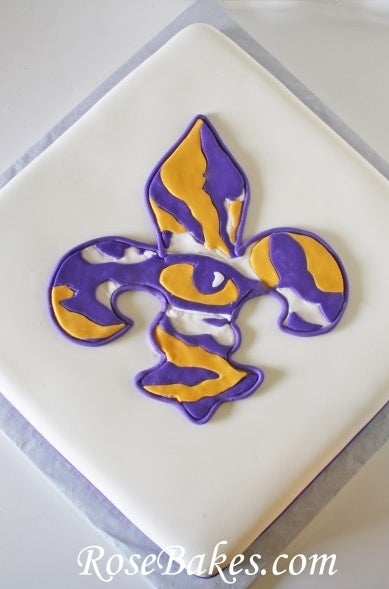 Get the directions for how to bake zebra (or tiger) stripes into a cake here.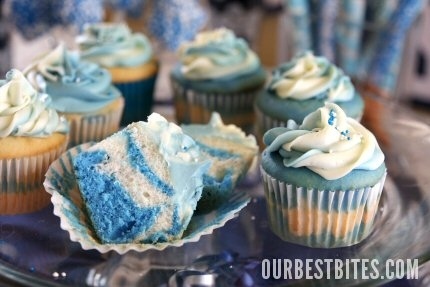 31.
Paint clothespins to look like footballs for your food labels.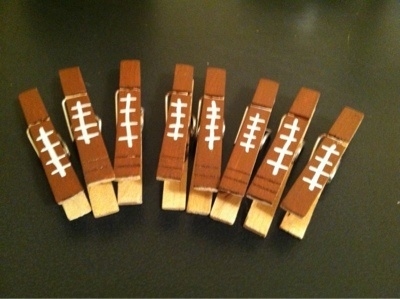 32.
Commemorate your school with yarn-wrapped letters.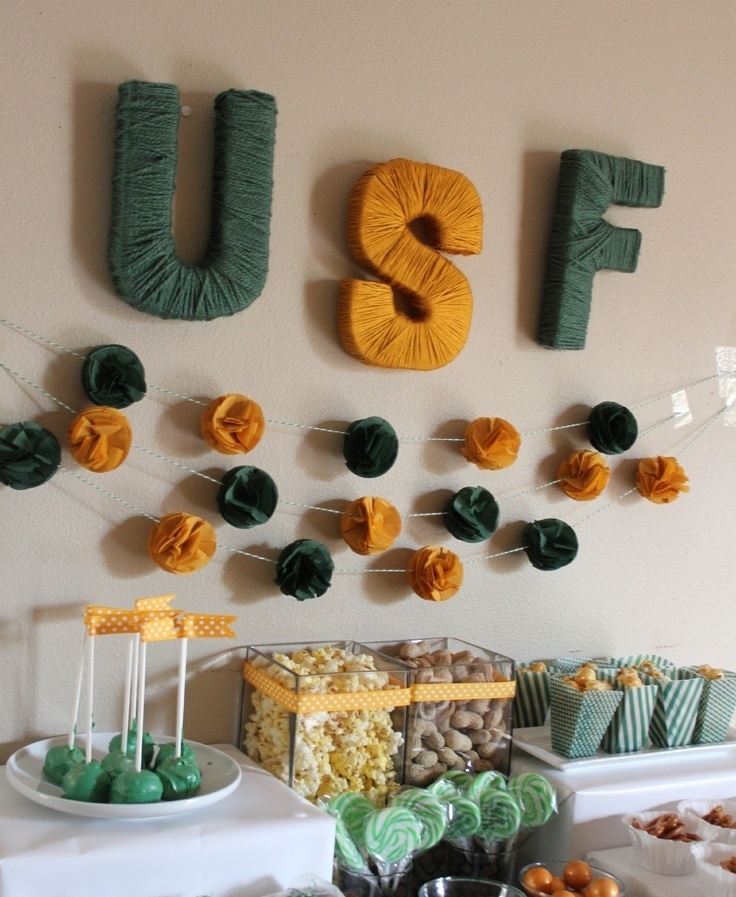 33.
Stay classy with spray-painted wine bottles.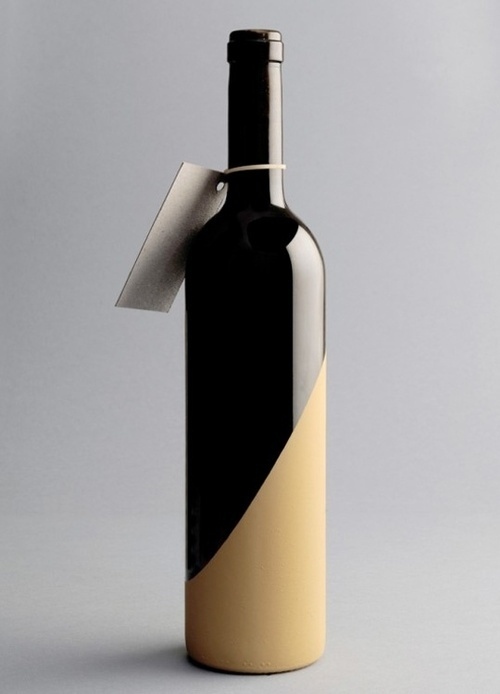 34.
Wrap your juice boxes in kraft paper and use a white marker to turn them into footballs.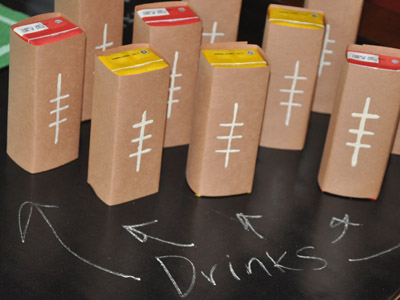 35.
You can always reuse this astroturf pennant for your Super Bowl party.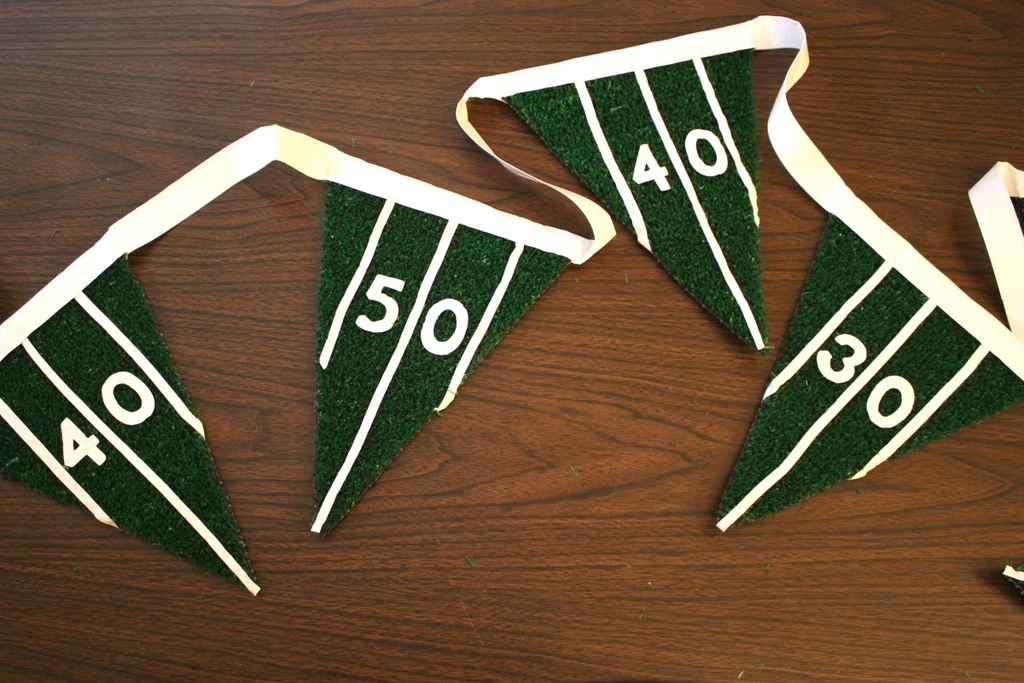 36.
Colored or patterned washi tape is an easy way to add color to your appetizers.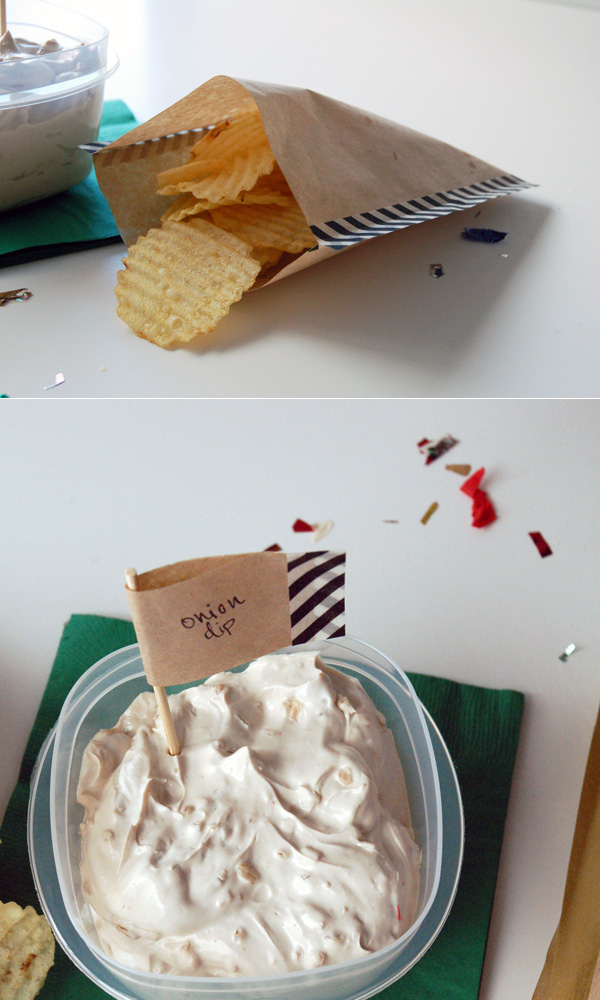 37.
Embellish your flip flops with curly ribbon.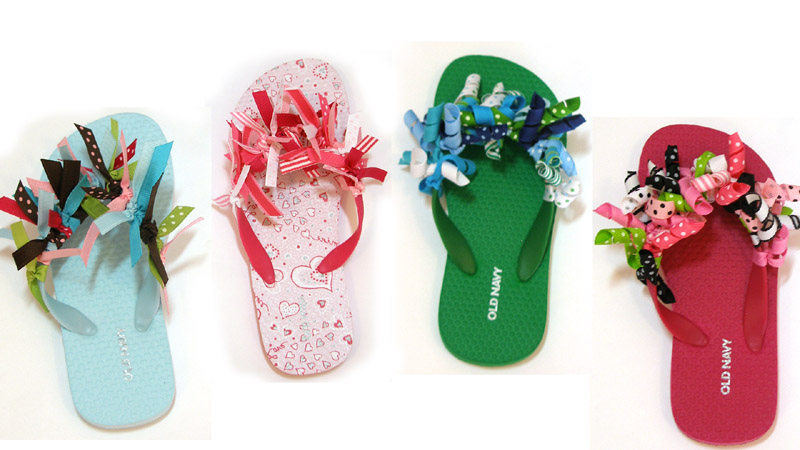 38.
If you're going to be partying in the grass, make these outdoor drink holders out of a tin can.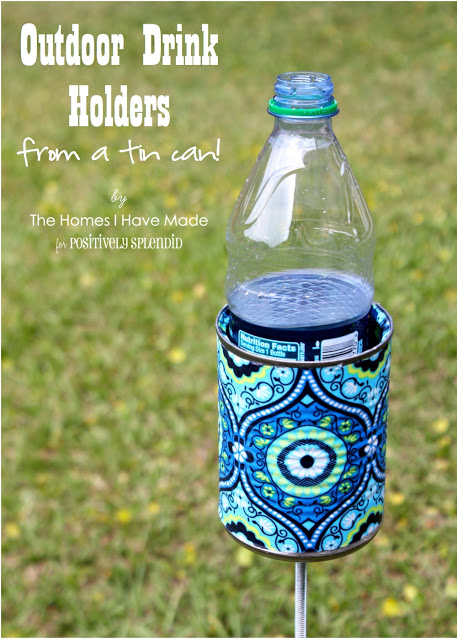 39.
Set your car apart from the crowd with simple tissue paper tassel garlands in your team colors.