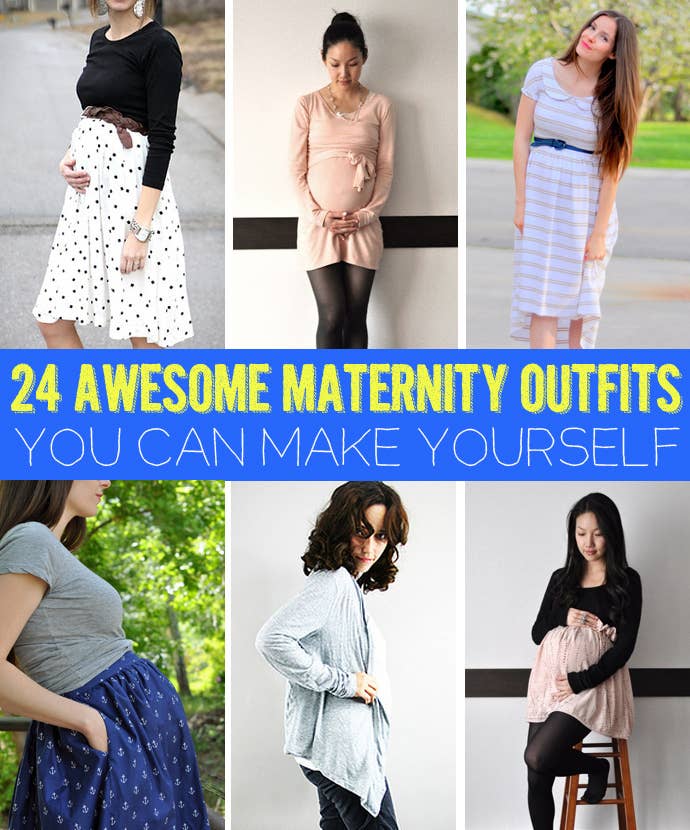 1.
Add an elastic waistband to an old thrift store dress to make a cool new skirt.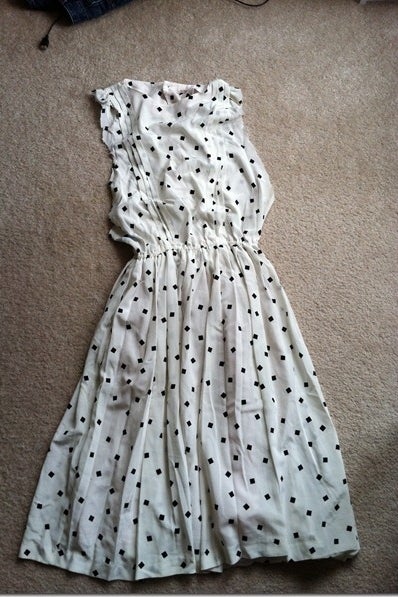 2.
Make a convertible bathing suit with ruching on the sides to accomodate a burgeoning belly.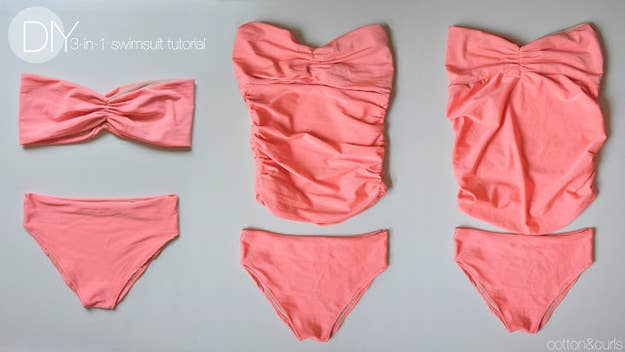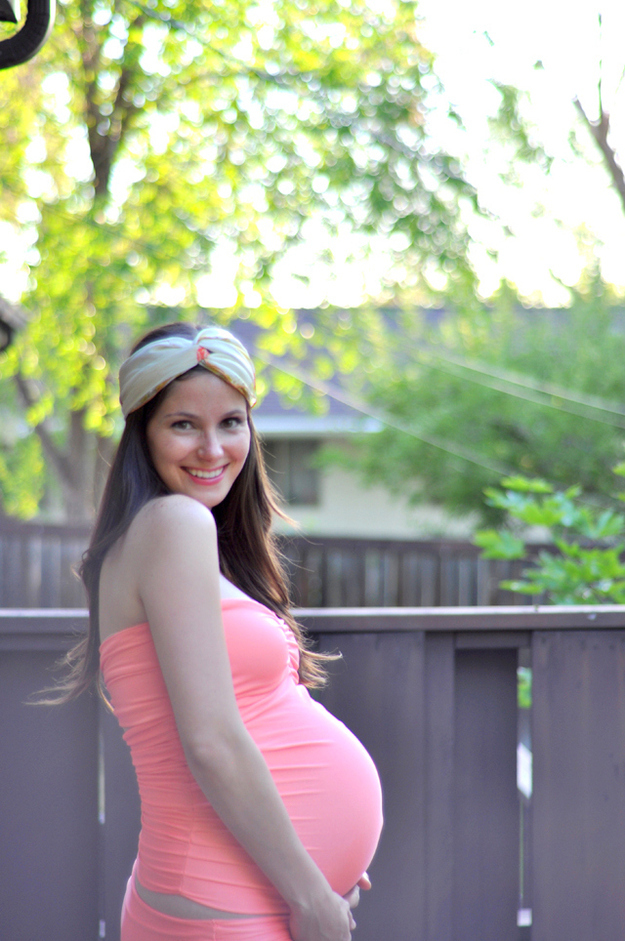 3.
Create an easy tunic with some simple but artful draping.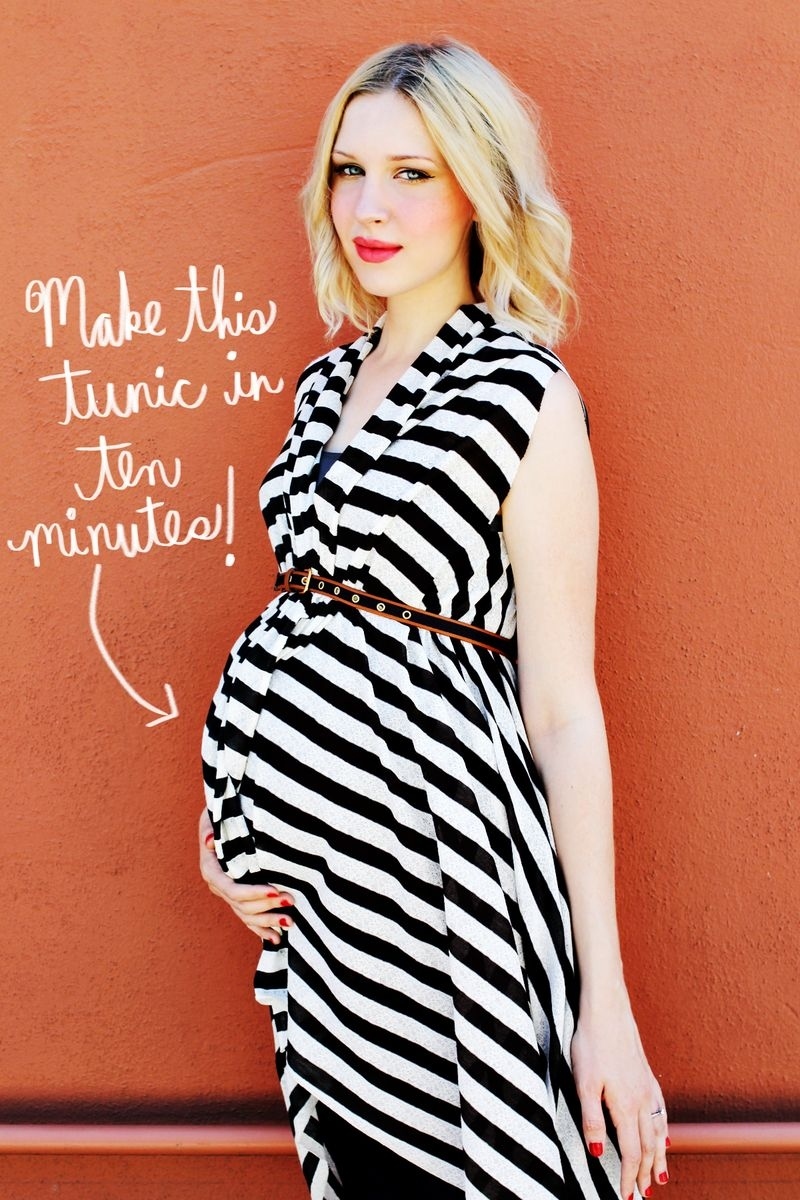 4.
Make your own maternity skirts from stretchy knits.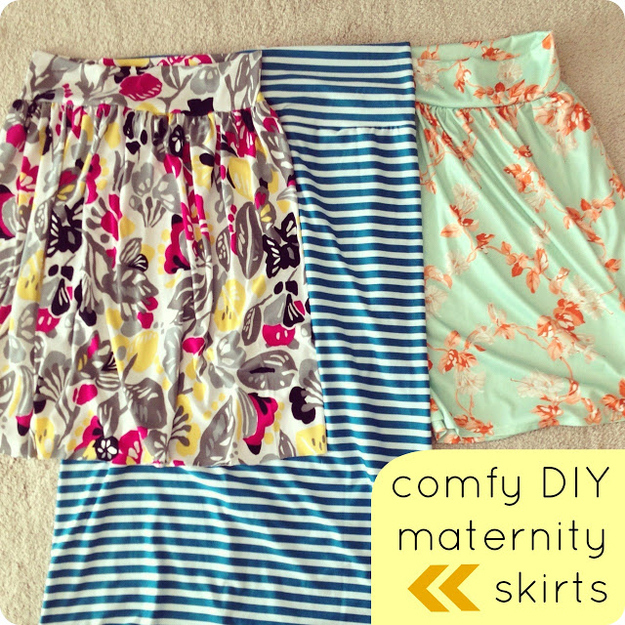 5.
A plain stretchy shirt can be modified just by adding ruching on the sides.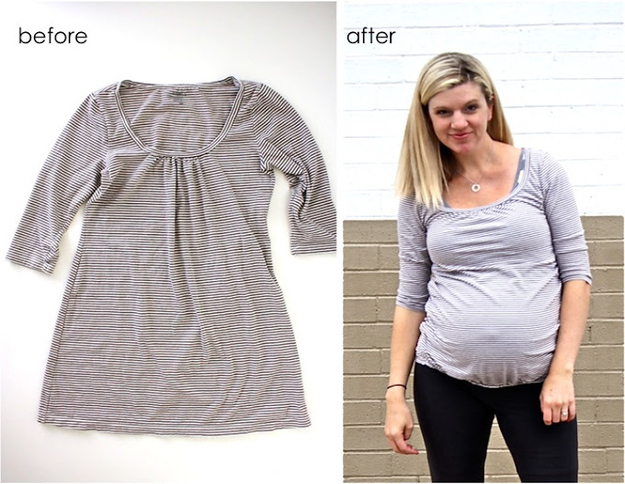 6.
Learn how to transform a pair of skinny jeans by replacing the stiff waistband with stretchy fabric.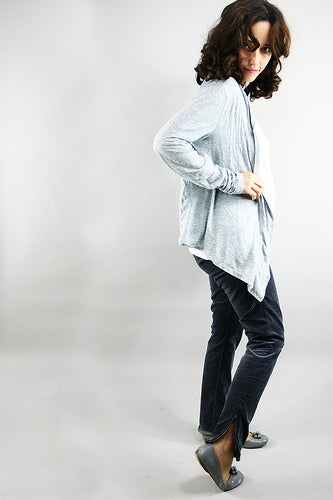 7.
Here's a slightly different alternative, where the waist band is let out at the sides.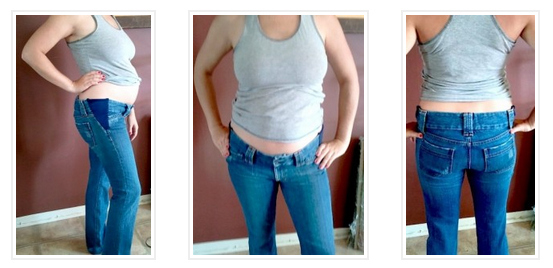 8.
This gathered A-line skirt is totally adorable in anchor print.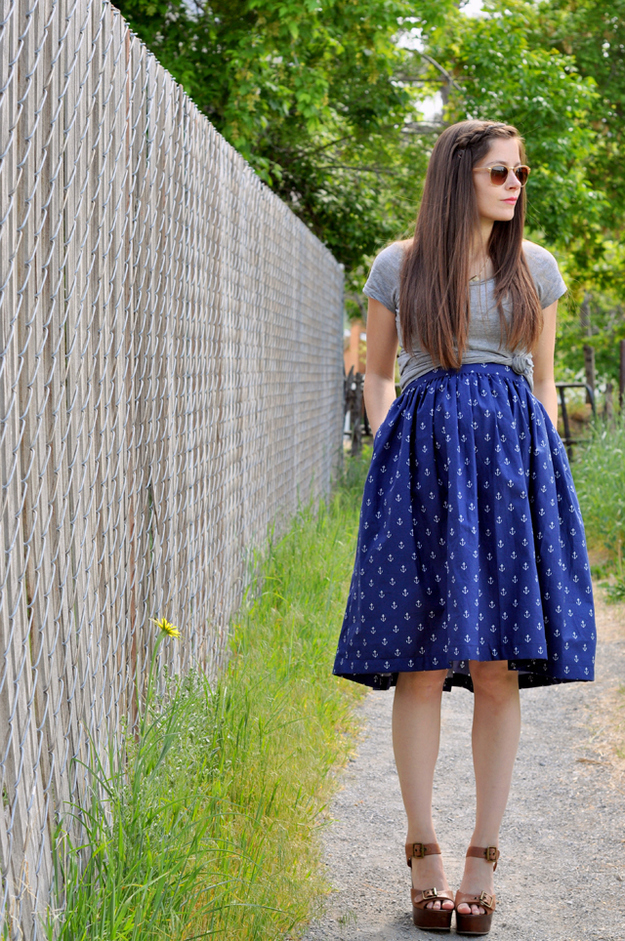 9.
Stretch jersey is your friend.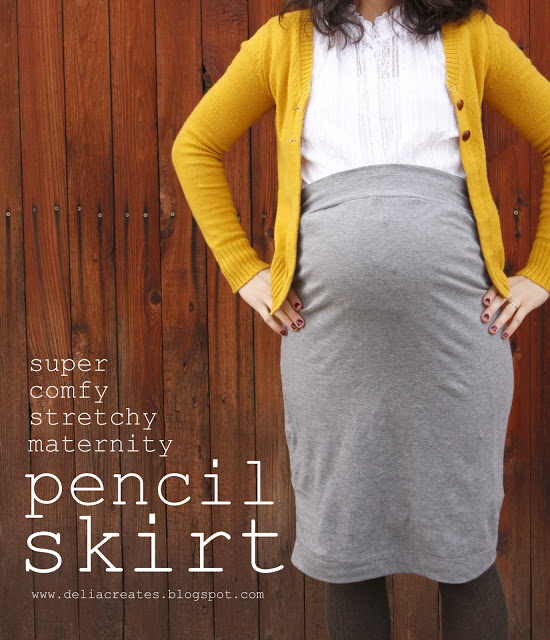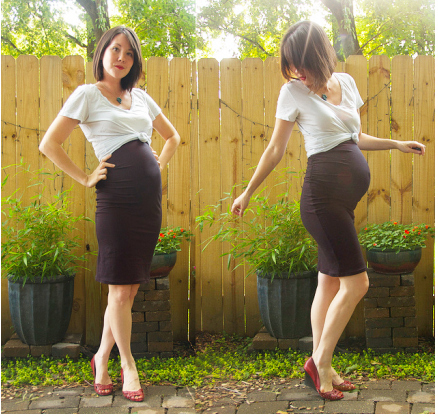 10.
Go Grecian with this easy maxi dress.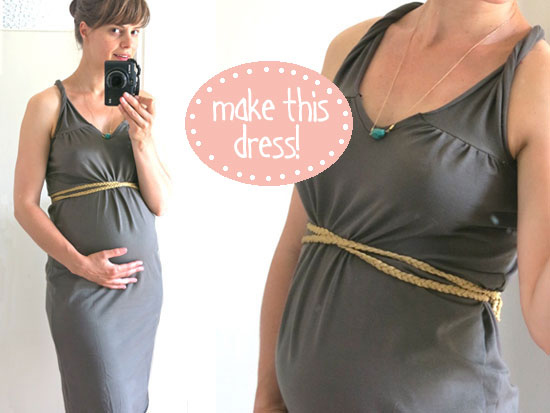 11.
This reversible paper bag skirt can be worn during and AFTER pregnancy.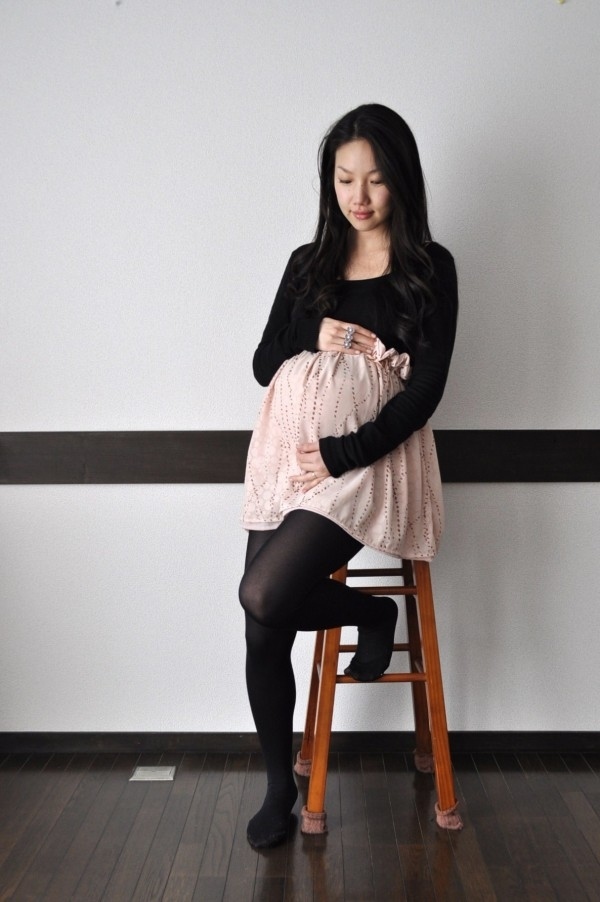 12.
Turn an old T-shirt into a maternity shirt by adding a shirred waistband.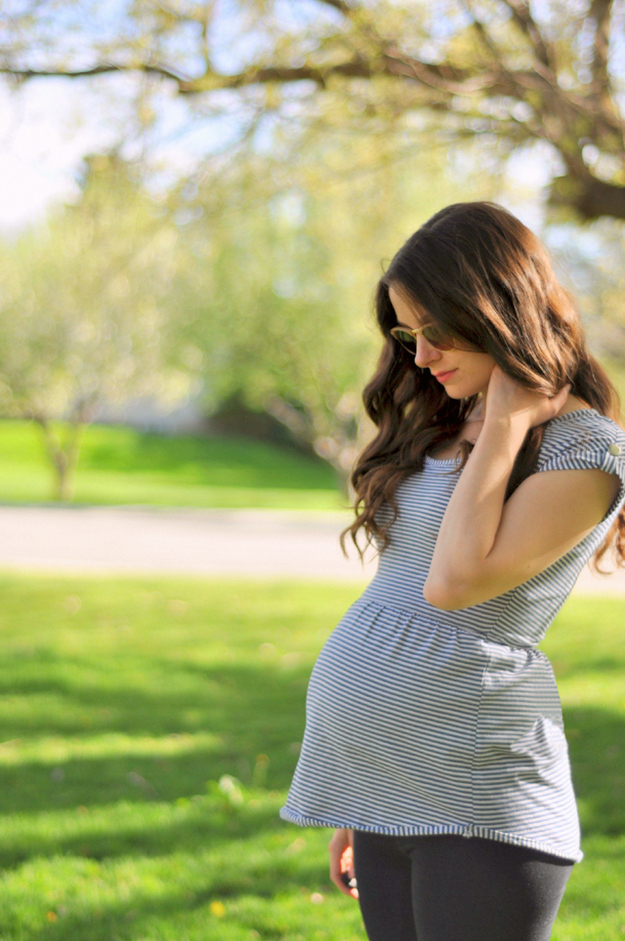 13.
Transform a men's button-down shirt with a smocked elastic waistband.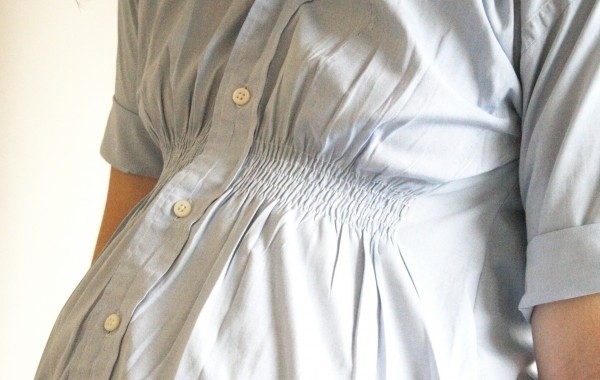 14.
Here's a midi-length peter pan collar maternity dress that you'd be hard-pressed to find in any store.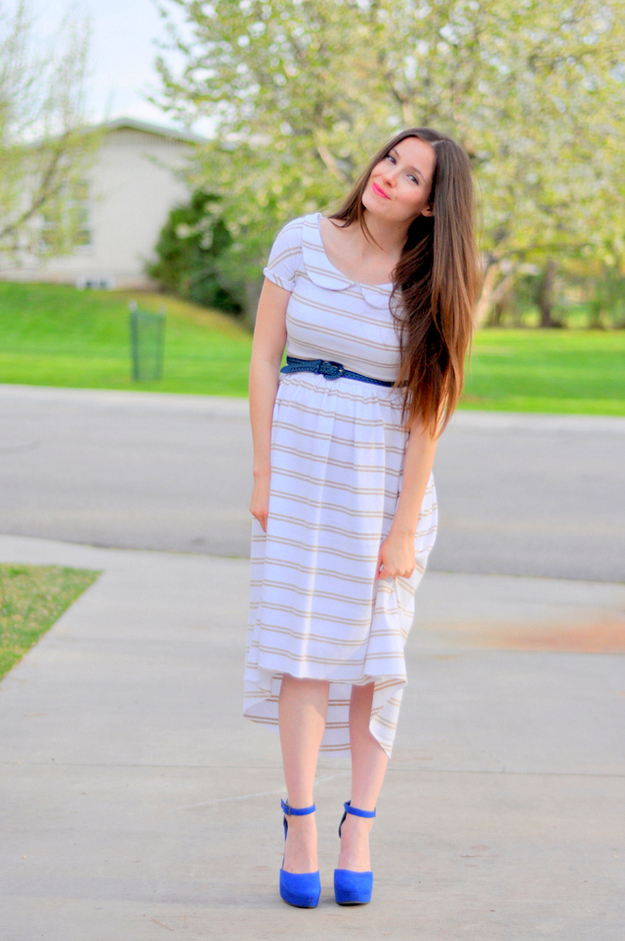 15.
Make this easy nursing shawl from an extra piece of fabric.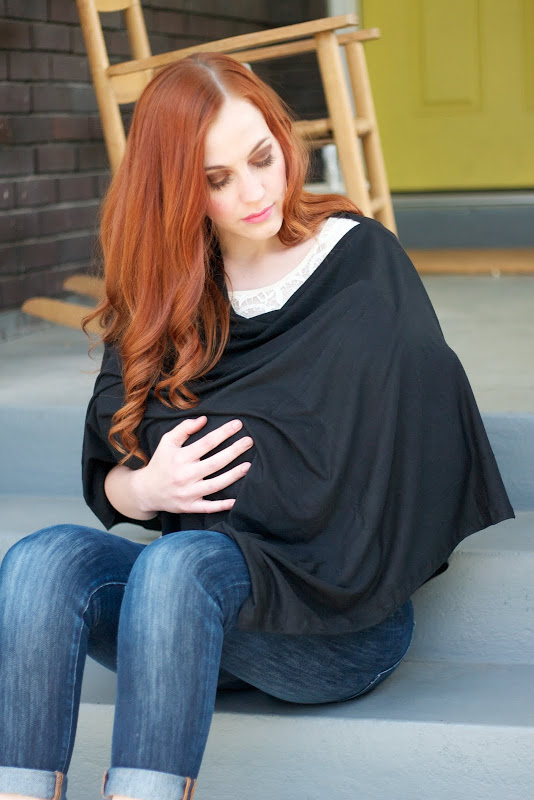 17.
You don't have to forgo your summer jorts just because you're preggers.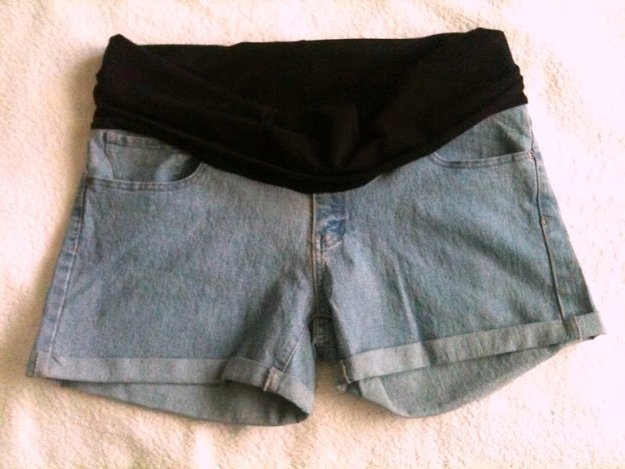 18.
Transform a sweater into a top-buttoning cardigan.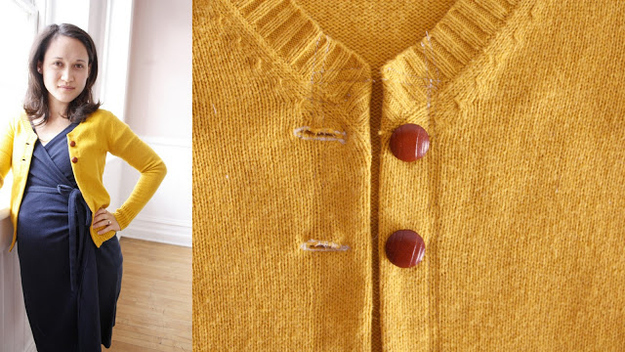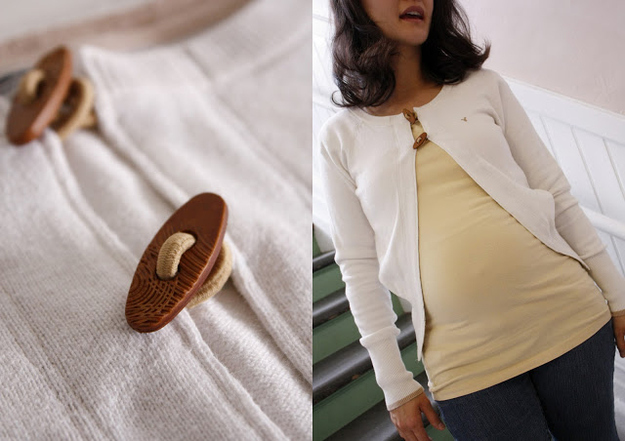 19.
Turn an old blazer into a cape jacket.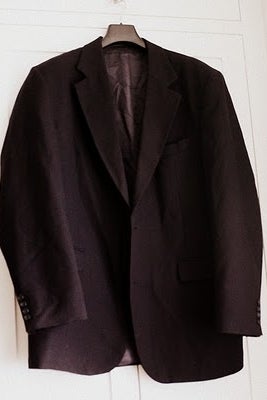 A poncho or cape is a great way to stay warm without having to worry about having a coat that will button over your belly. Get the DIY here.
20.
Make a high-waisted winter T-shirt dress.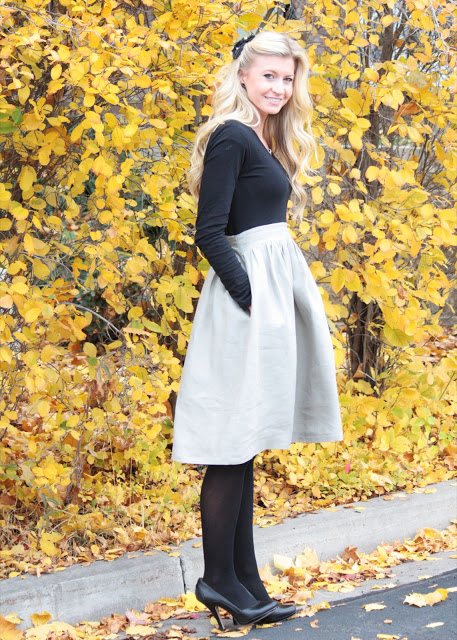 21.
This stretchy wrap dress will be great for nursing, as well.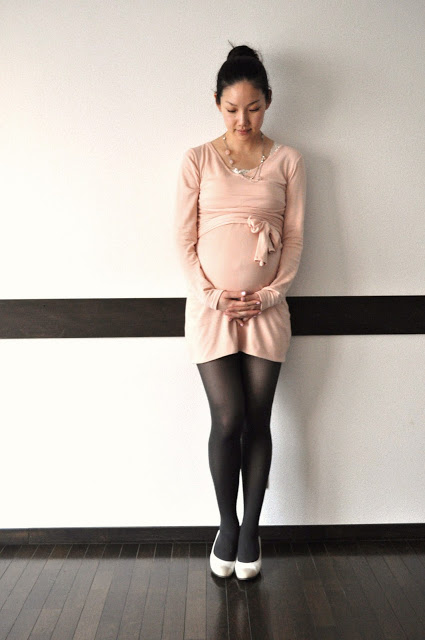 22.
A boxy babydoll dress is roomy and comfy.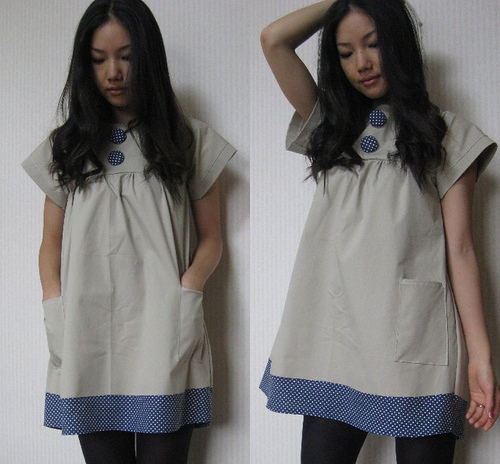 23.
Turn any bra into a maternity bra with some simple sewing.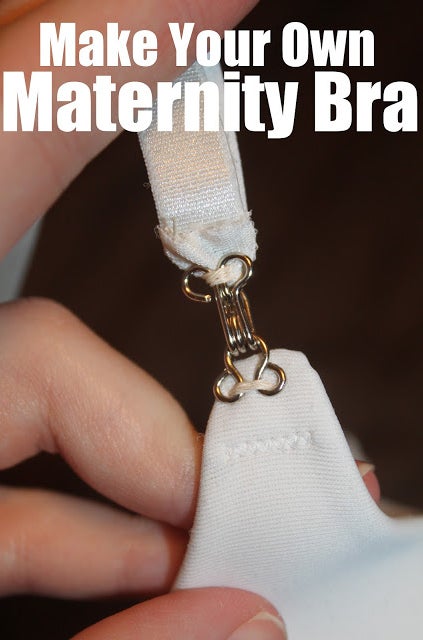 Why pay a bunch of money for a new bra? Get the directions here.
24.
Last Resort: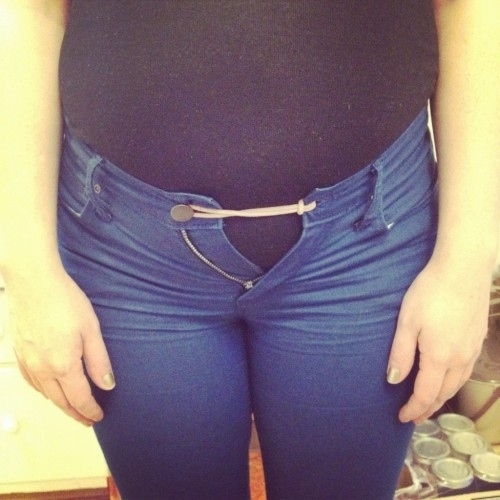 Want some help looking and feeling your best? Sign up for the BuzzFeed Health & Beauty newsletter!