1.
Use marshmallows to simulate a melting snowman on a cookie.
2.
For a savory snack, make Santa crackers.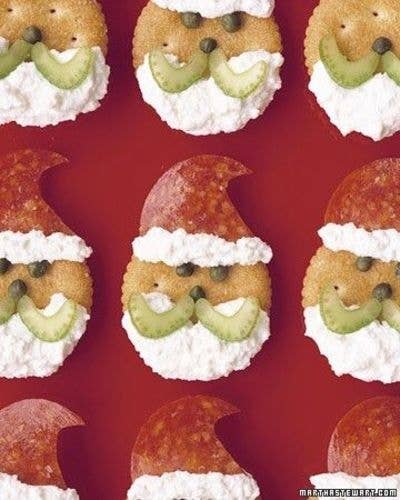 3.
Dust Nilla wafers with metallic dust.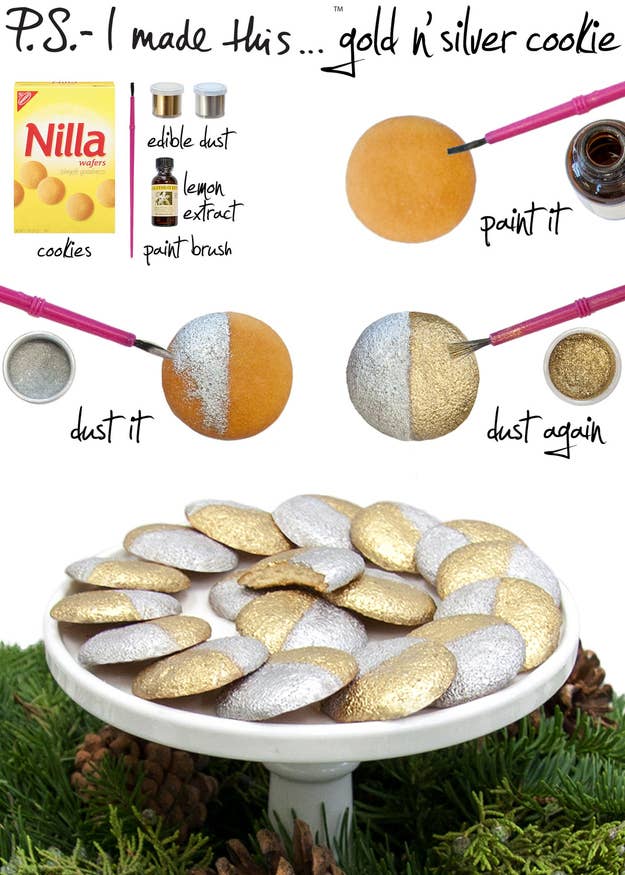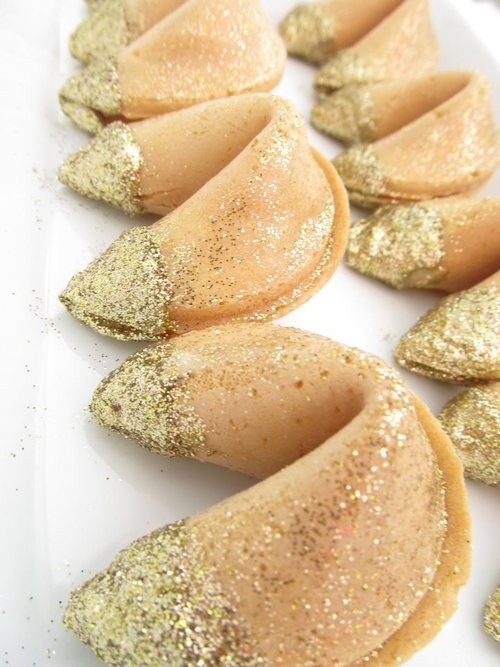 4.
Cut sandwiches into snowmen and top with Bugles.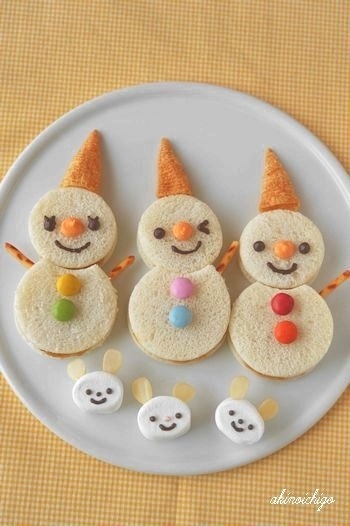 5.
These Santa hat bugle bites are quick and easy.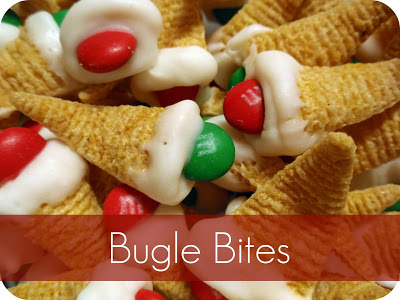 6.
Make these cute reindeer with icing and mini M&Ms.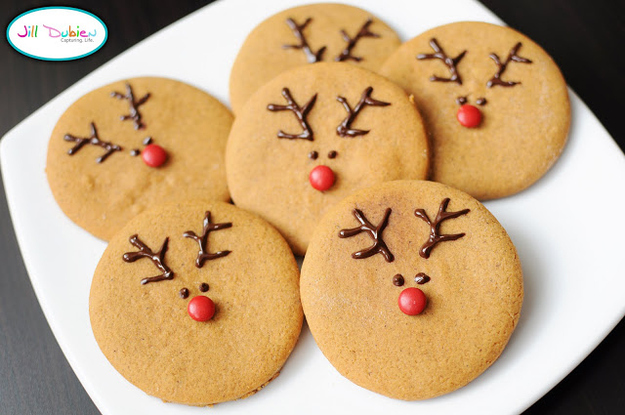 7.
Stick pretzels into chocolate donuts to simulate reindeer.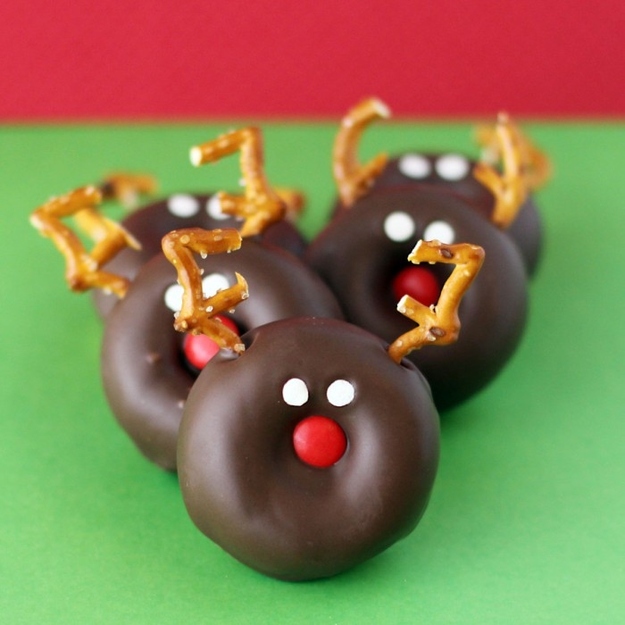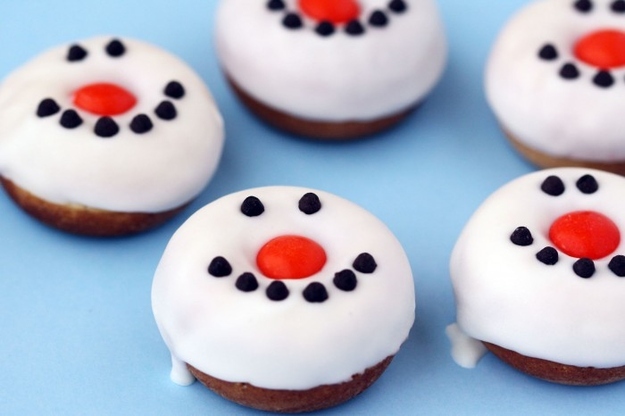 8.
Make New Year's hats out of waffle cones.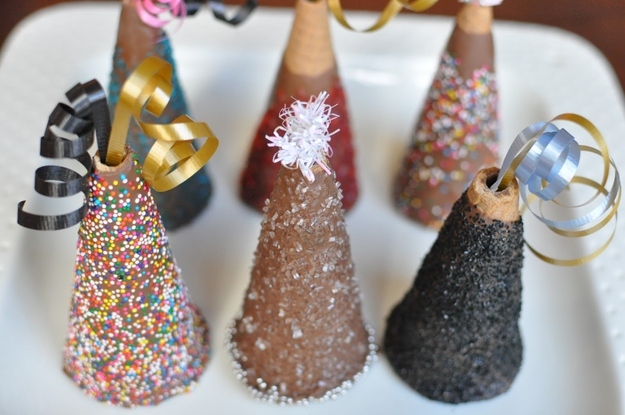 9.
Cut waffles into triangles to make a Christmas tree.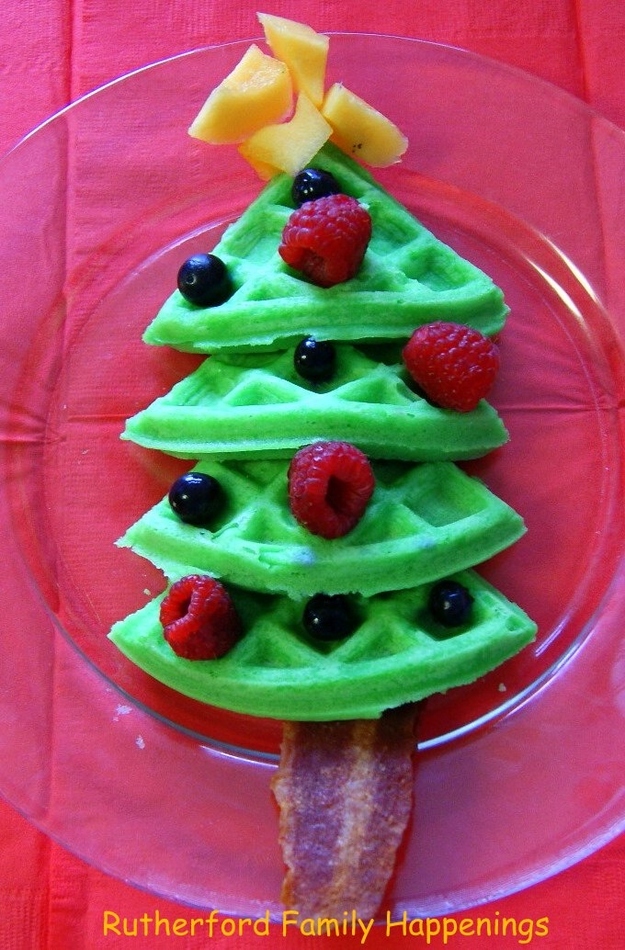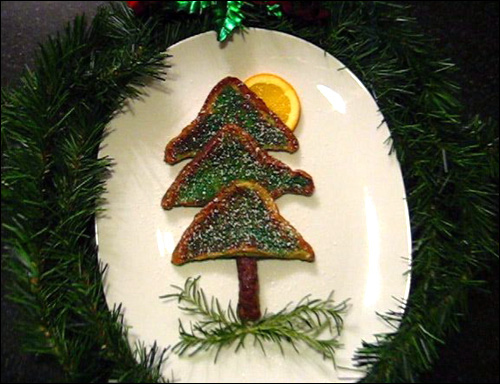 10.
Put a chocolate-covered marshmallow reindeer on a stick.
11.
Turn your hot dogs into stockings.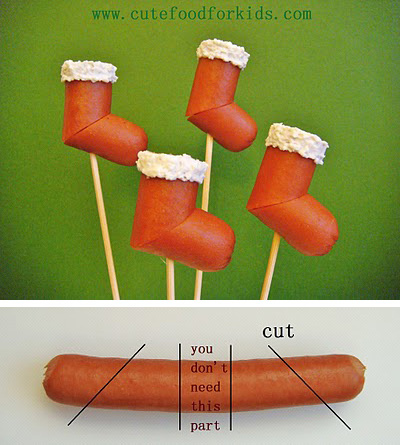 12.
Make a simple donut wreath with sprinkles and red chocolate chips.
13.
Make these party horns out of sugar cones.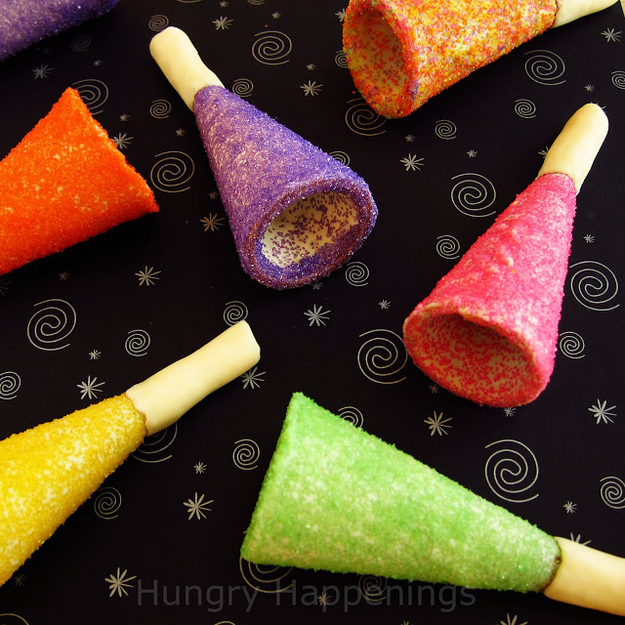 14.
Construct little gingerbread houses for your mugs.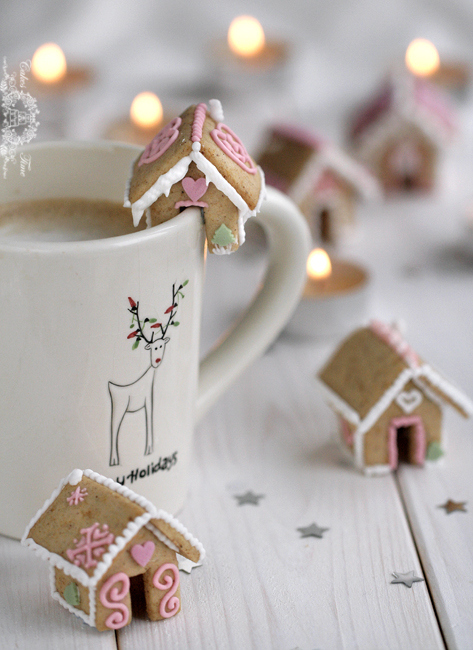 15.
Use cookie cutters for pizza.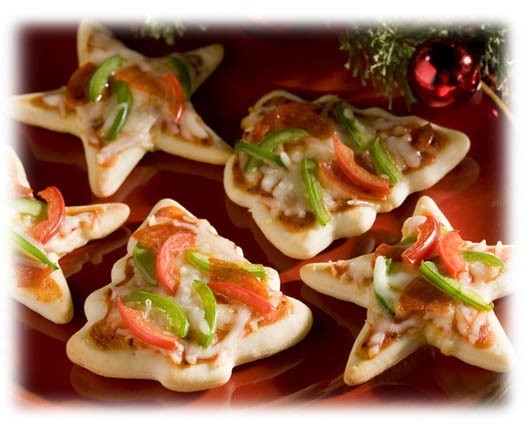 16.
These easy Rudolph noses are made from pretzels, Rolos, and red M&Ms.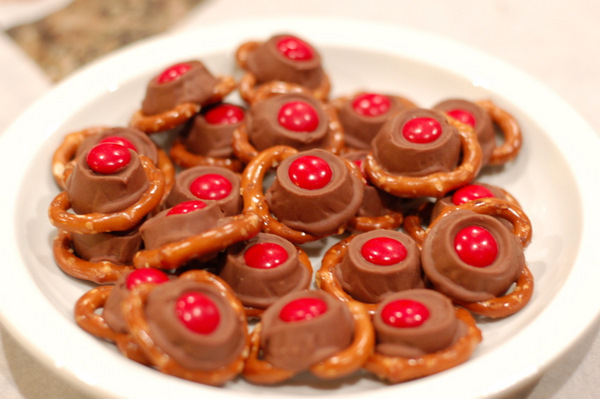 17.
Top round brownie bites with strawberry Santa hats.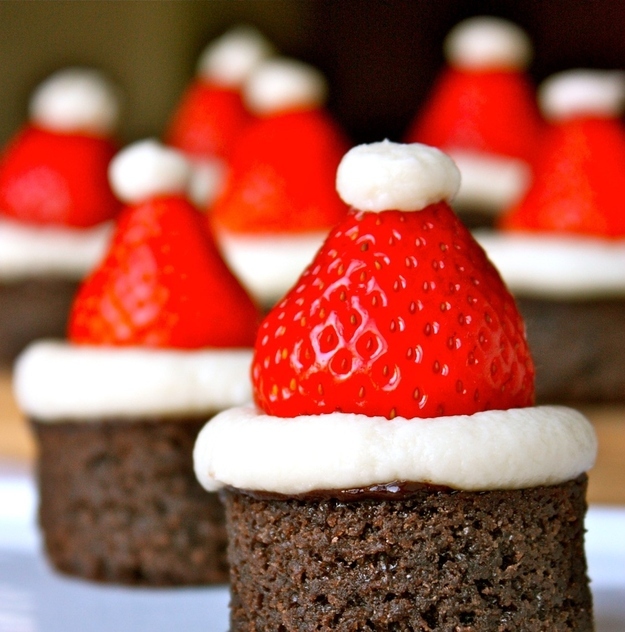 18.
Sprinkle edible glitter stars over marshmallows.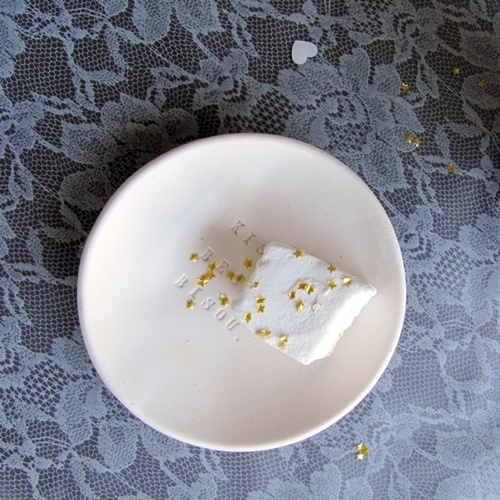 19.
Fill cookie cutters with brownie batter and add M&Ms for decoration.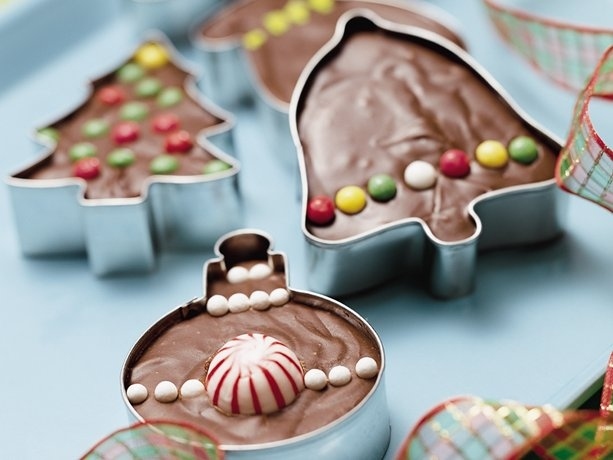 20.
Draw snowman faces on marshmallows with edible food marker.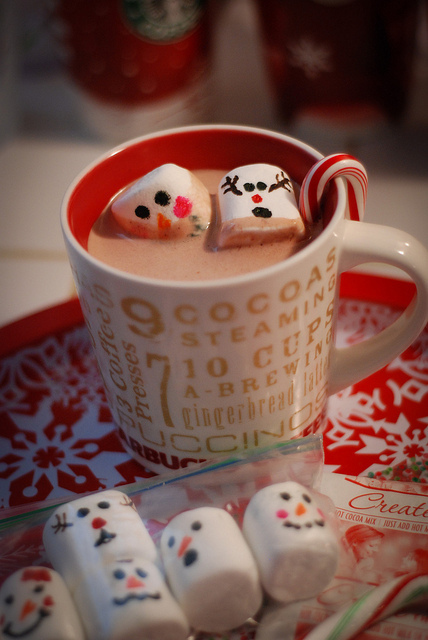 21.
Use food coloring and wrapped Rolos to make these ornament Rice Krispie treats.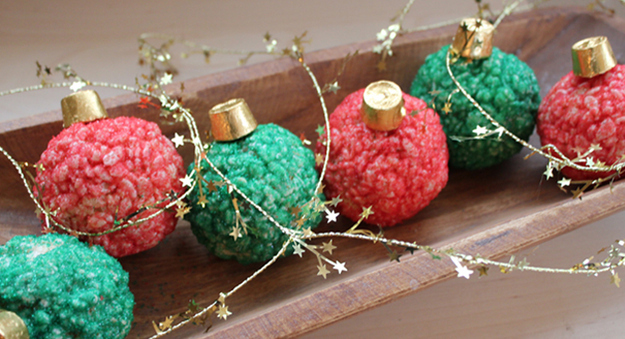 22.
Arrange crudité into a Christmas tree spread.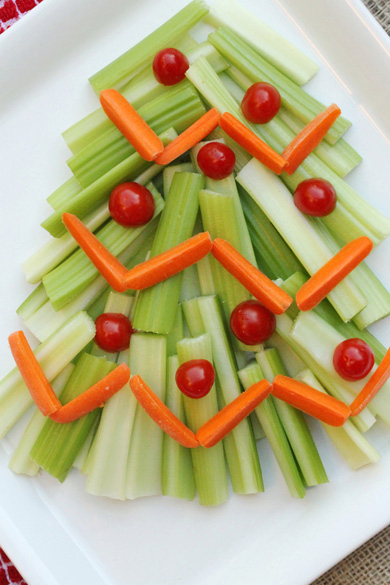 23.
Use Hostess cakes and tootsie rolls to make these snow cake penguins.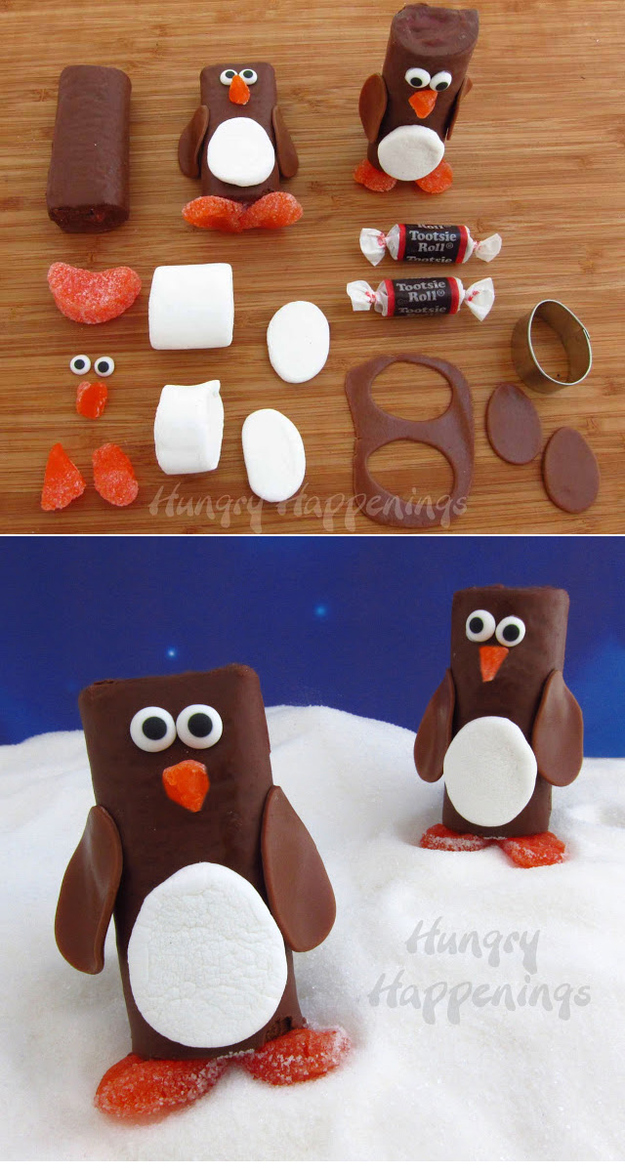 24.
Turn any sundae into a snowman sundae.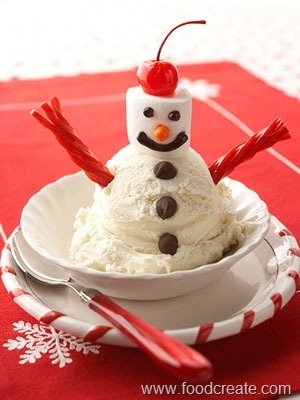 25.
These sparkly vanilla bean macarons are almost too pretty to eat.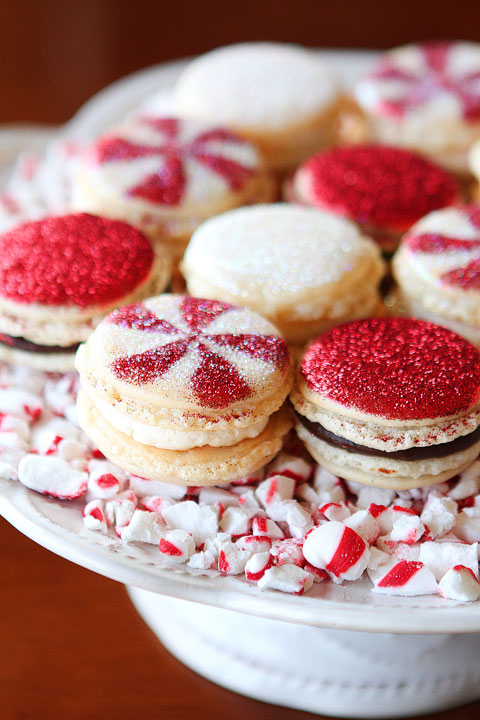 26.
Stack your cookies into snowmen.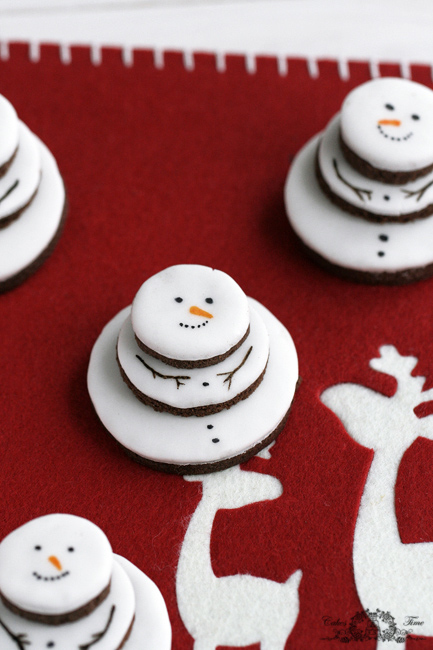 27.
Transform Laughing Cow cheese wedges into reindeer.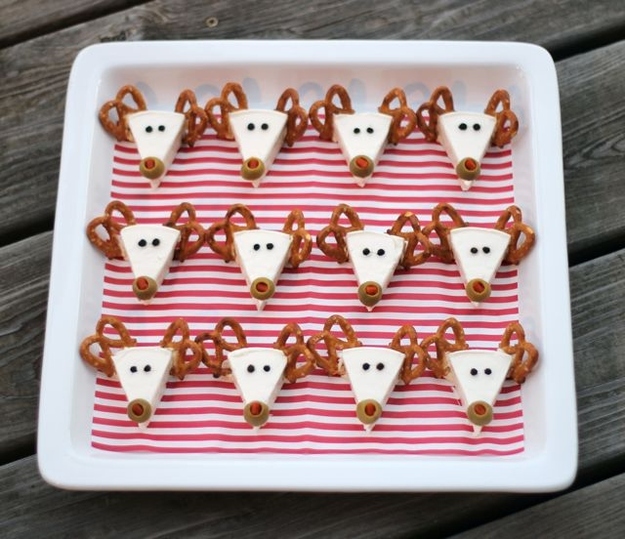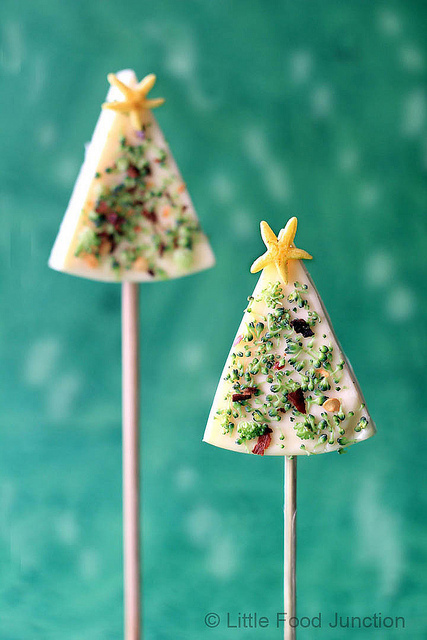 28.
Arrange sandwiches in a wreath.
29.
Arrange wraps into a Christmas tree.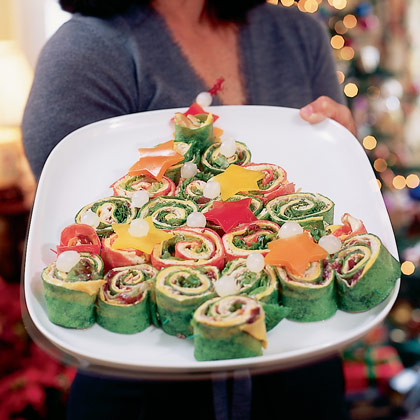 30.
Pipe a butter mixture on top of dinner rolls in a snowflake design.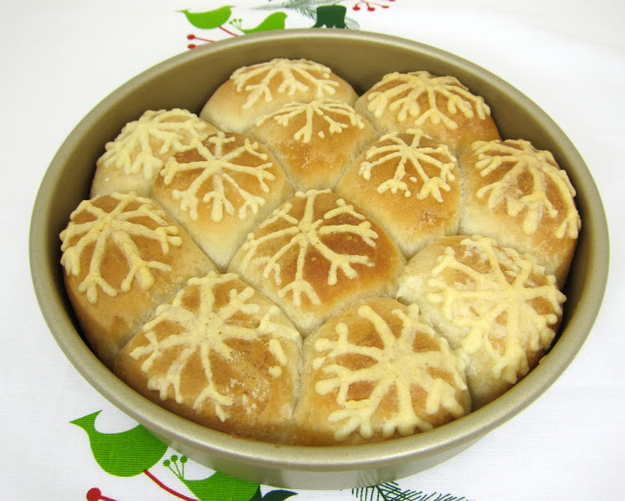 31.
Turn candy canes into sleds.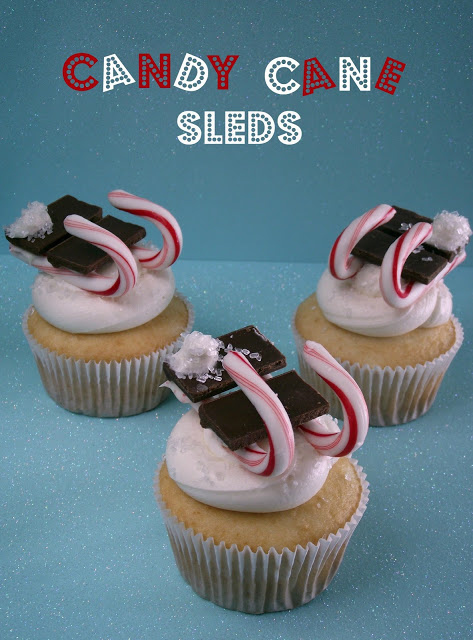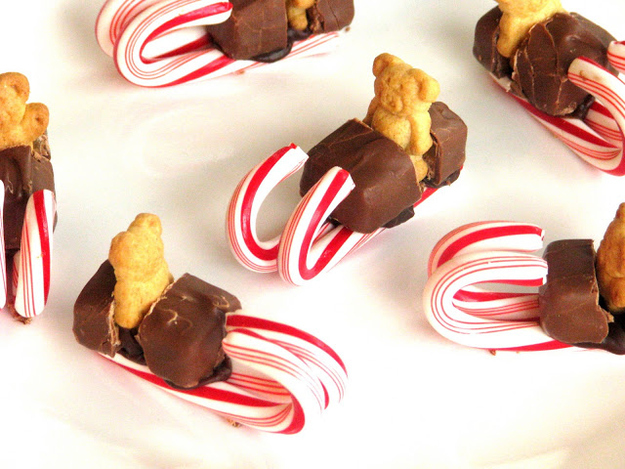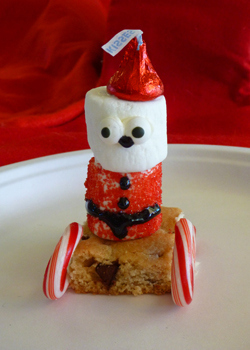 32.
Make a pinecone spread with almonds and cheese.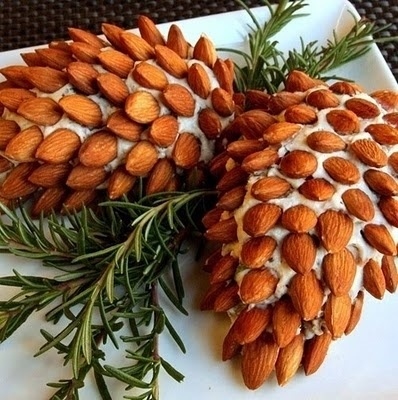 33.
Make peanut butter cookie reindeer.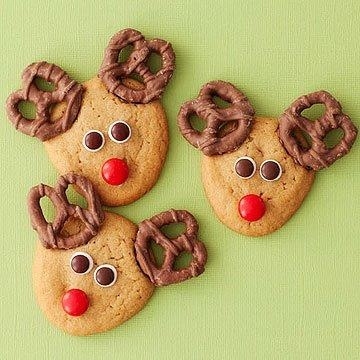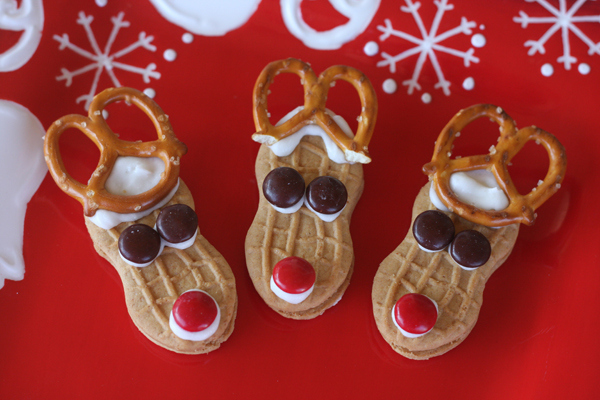 34.
Make Santa Strawberries.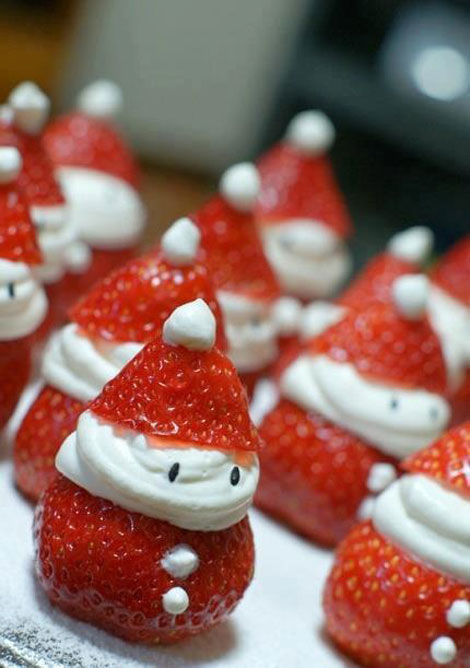 35.
The kids can help with making these meringue Christmas mice.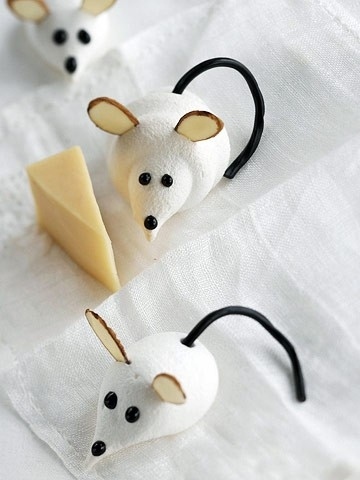 36.
Put candy or popcorn into these edible Santa suit cups.

37.
Dress up your cupcakes with candy.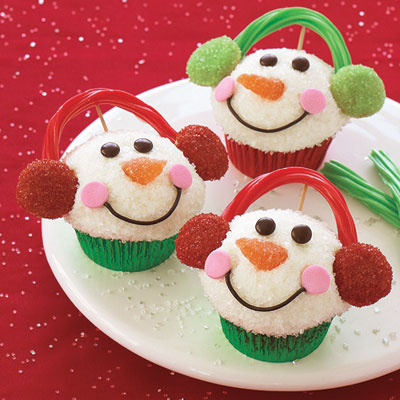 38.
Transform Nutter Butters into snowmen by dipping them in white chocolate.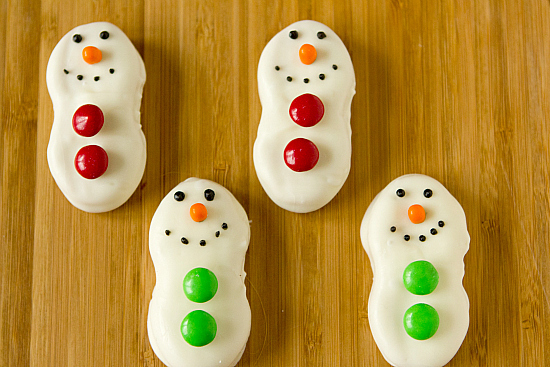 39.
Serve these adorable cream cheese penguins with crackers.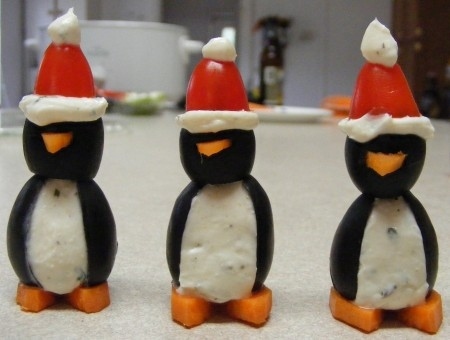 40.
These simple santas are made from strawberries and bananas.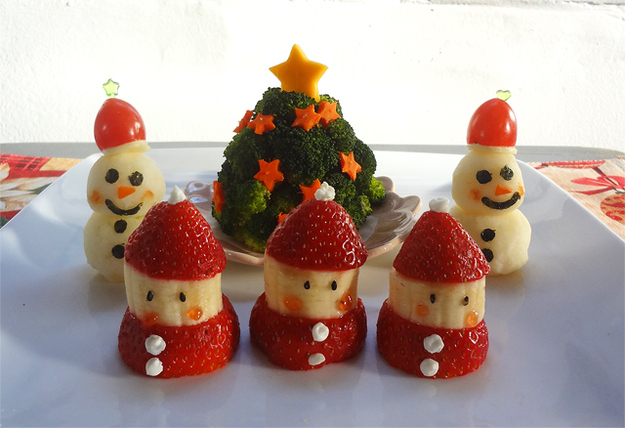 41.
ADVANCED: Yule Log Cake