1.
Dip the stems in chalkboard paint.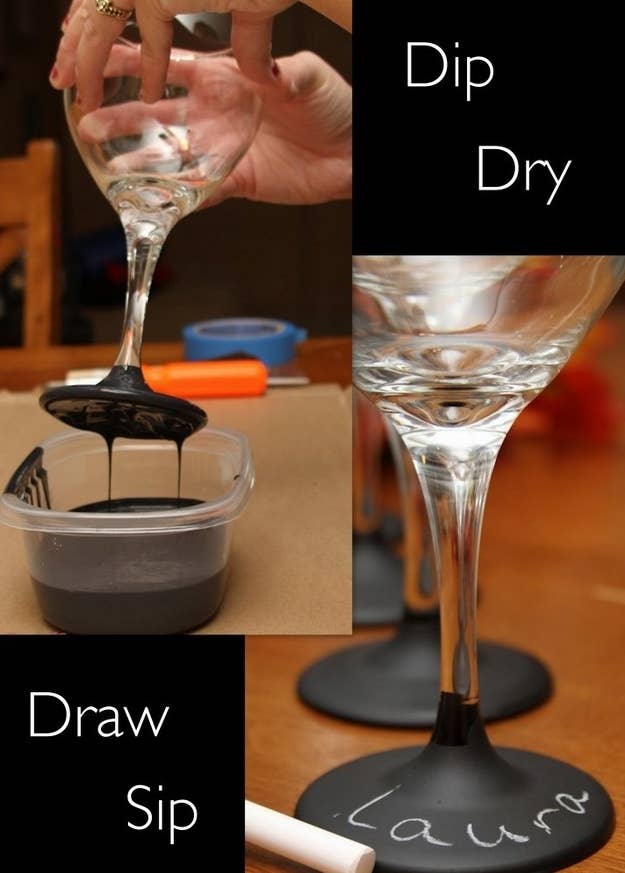 2.
Dip in gold paint for a New Year's or Christmas party.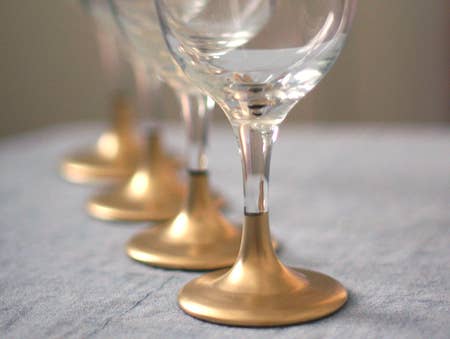 3.
Glitterize them.

4.
Turn a mason jar into a wine glass.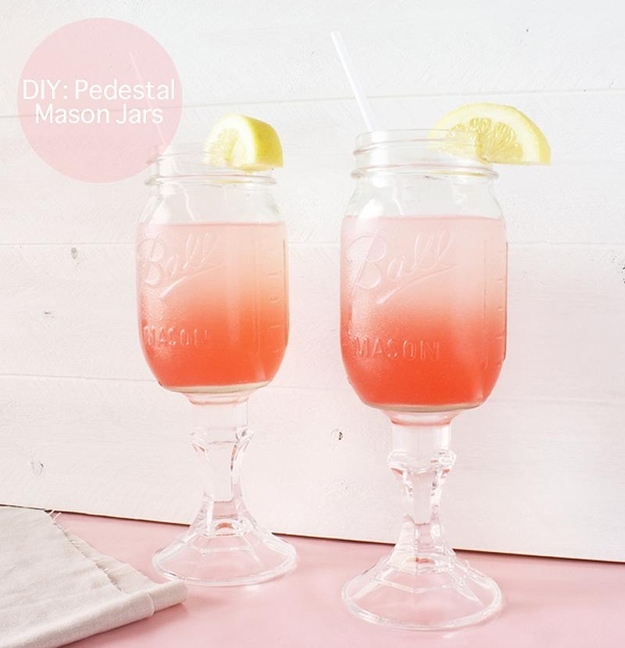 5.
Paint the stems.
6.
Turn a wine glass into a planter.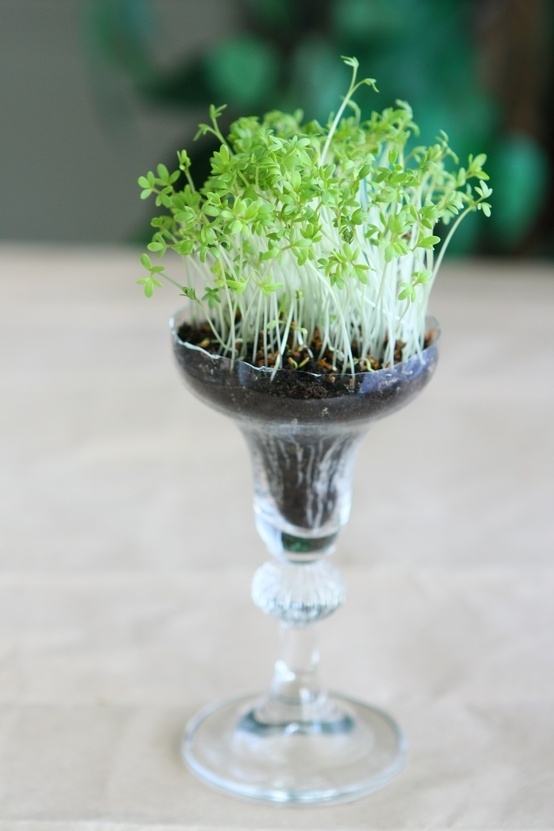 7.
Give an air plant in a wine glass as a gift.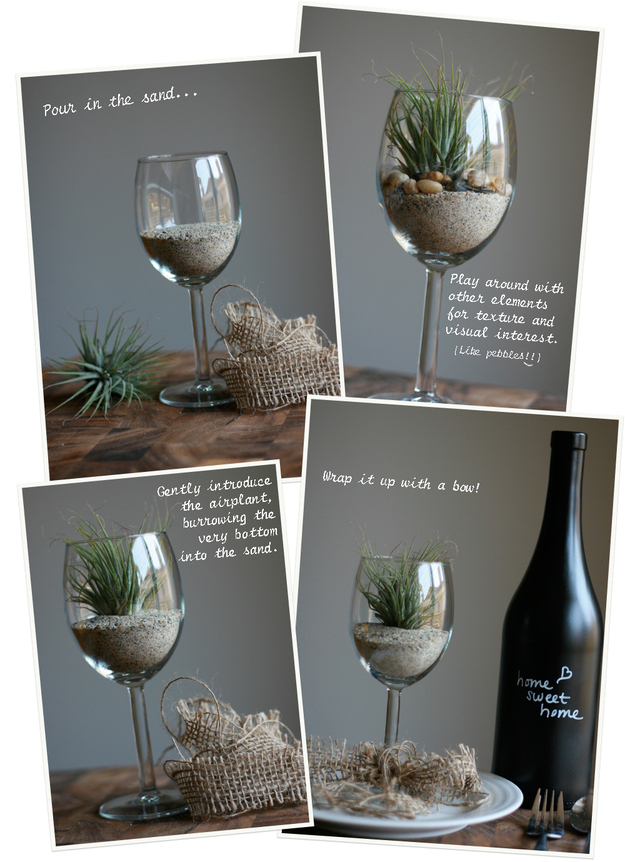 8.
Add a wine glass charm.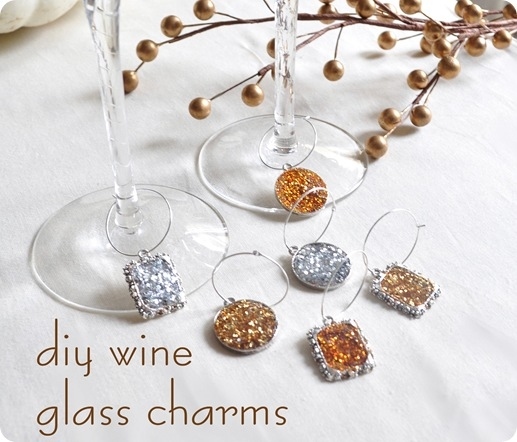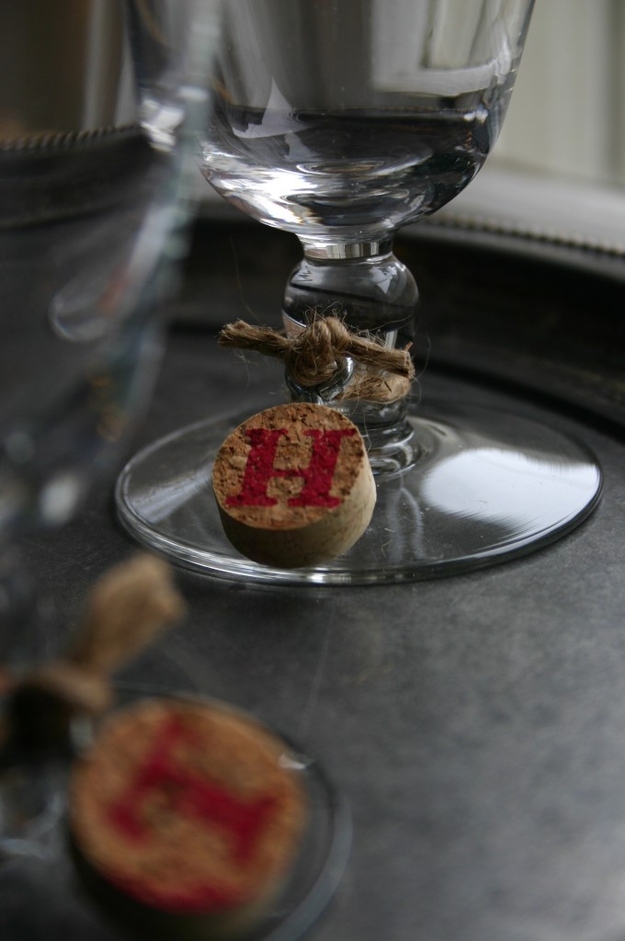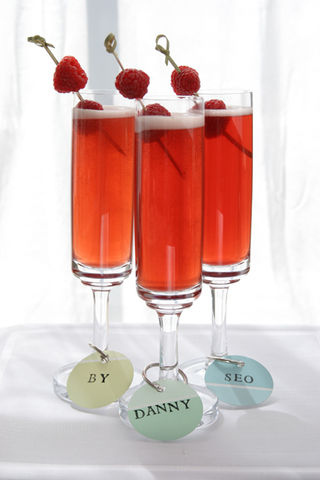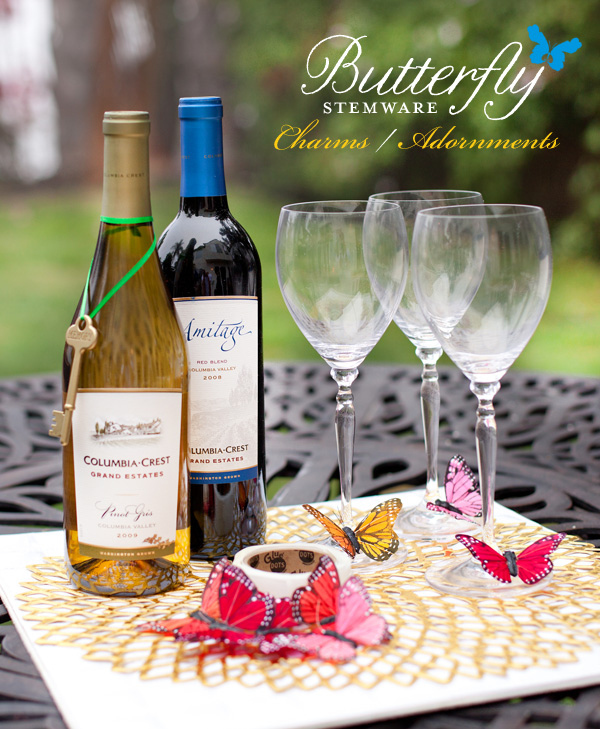 9.
Create a perfect Christmas scene with a bottle brush tree.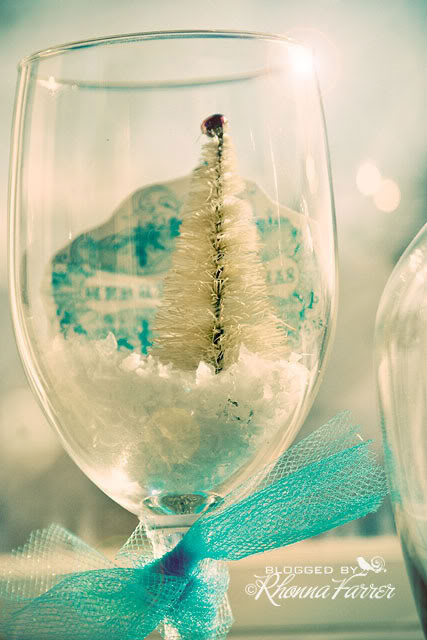 10.
Turn them upside down to create an instant votive holder.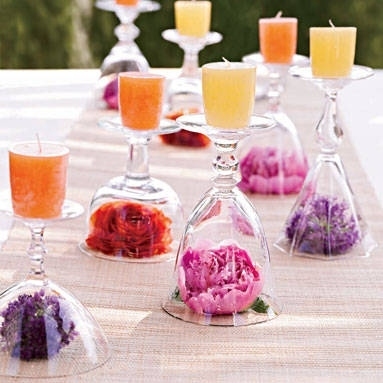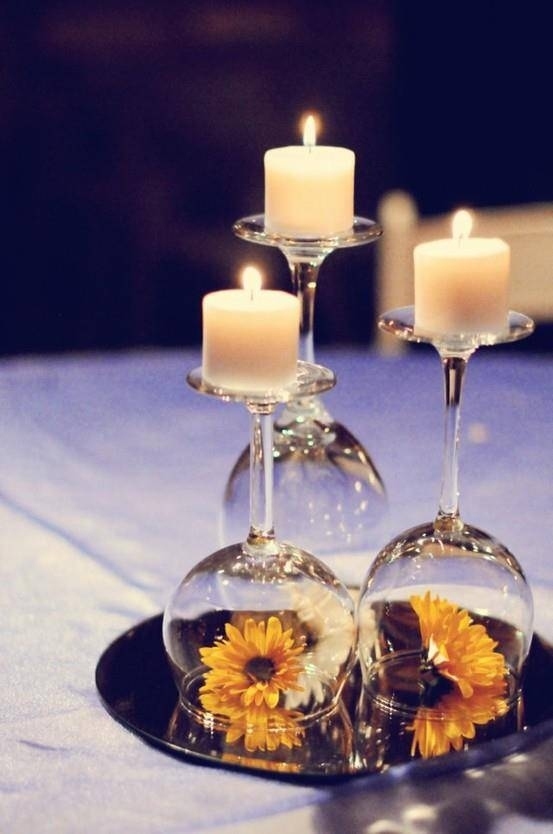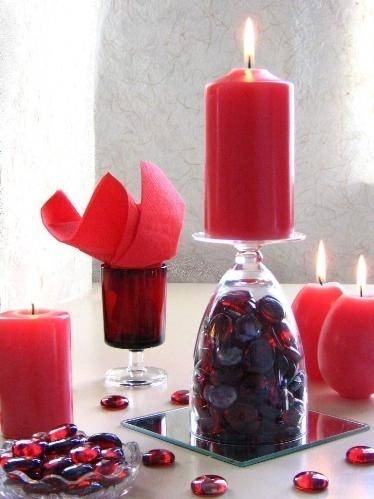 11.
Another method: Fill with pebbles and set a tea light inside.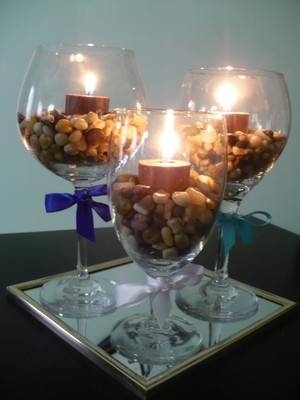 12.
Use lampshades to turn them into lamps.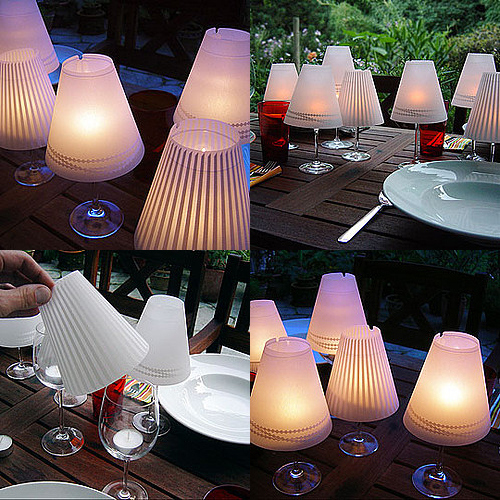 13.
Make a wine glass/shot glass combo in one.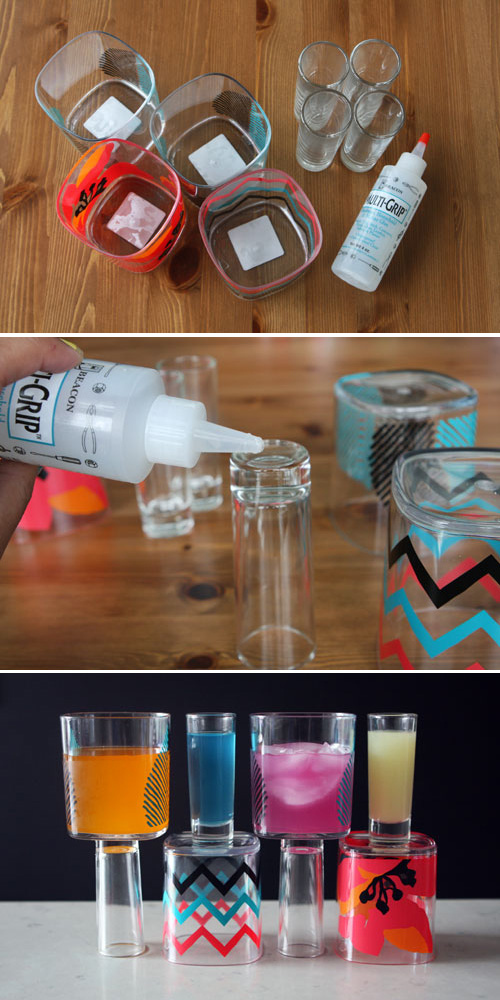 14.
Turn a tea cup into a wine glass.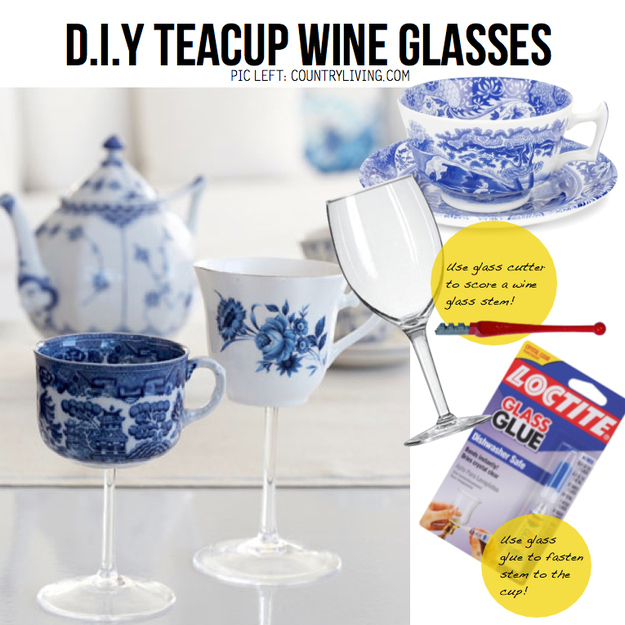 15.
Glue a plate to a wine glass to make a cake stand.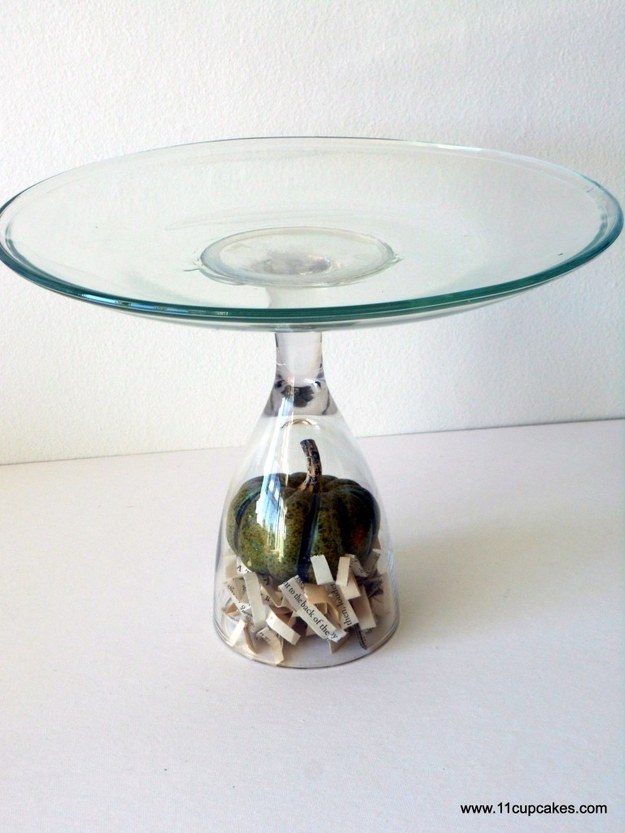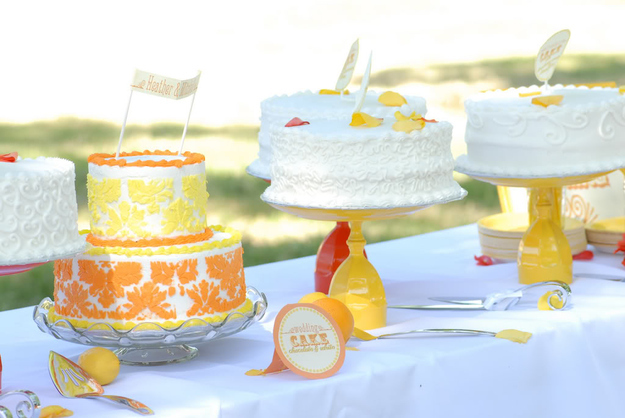 16.
Use washi tape tags to label them.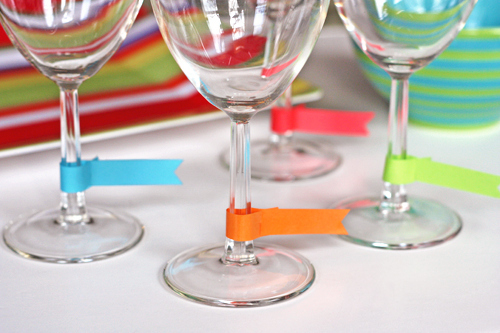 17.
Use felt to make these wine glass coasters.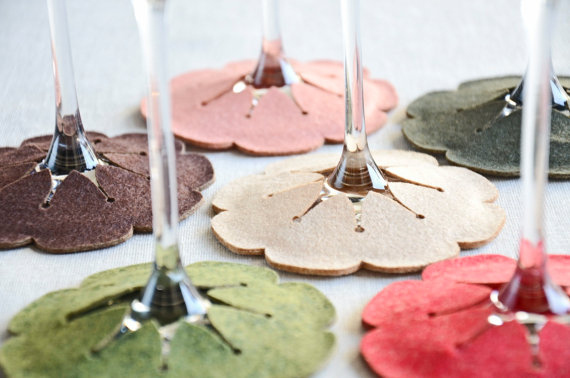 18.
Make bell jar ornaments by taking off the stems.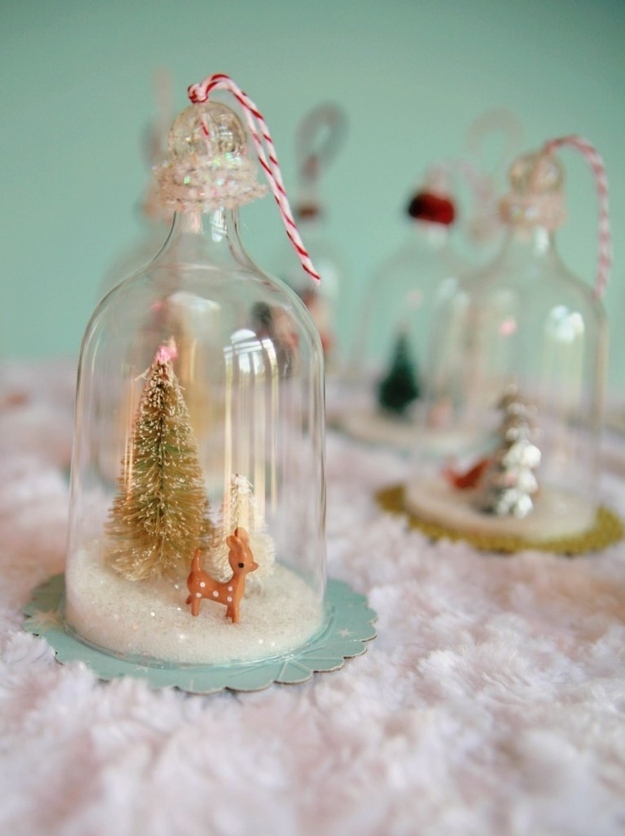 19.
Put edible letters on your wine glasses with stencils, corn syrup, and cinnamon.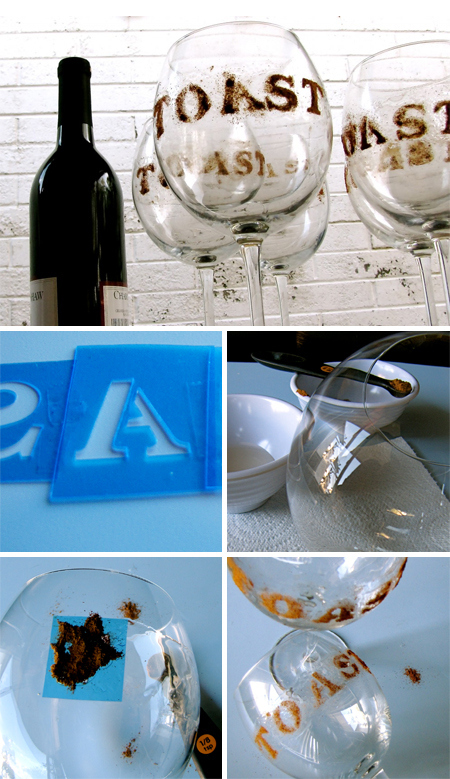 20.
Wrap paper cones around them for a makeshift Christmas tree display.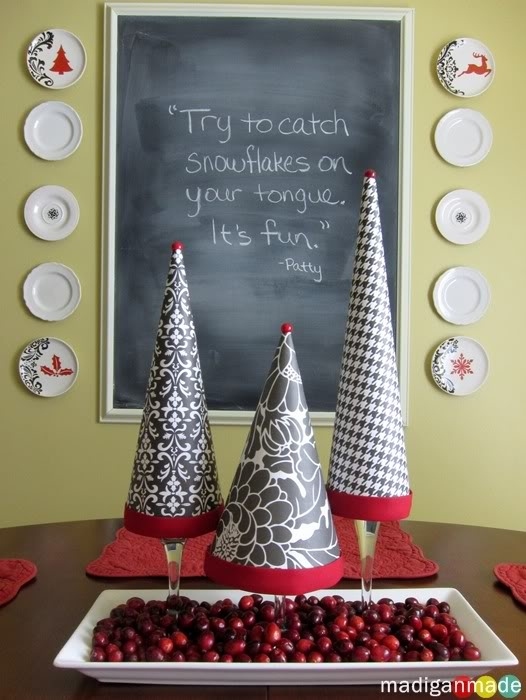 21.
Place a bag of mulling spices in a wine glass to give as an easy Christmas gift.
22.
Make a beach-inspired centerpiece.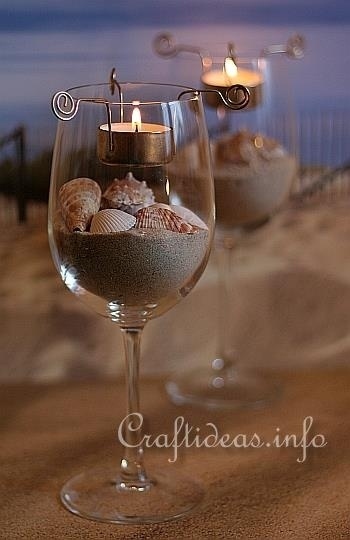 23.
Create a chandelier from wine glasses.
24.
Make a wine glass holder when you really need to be hands-free.