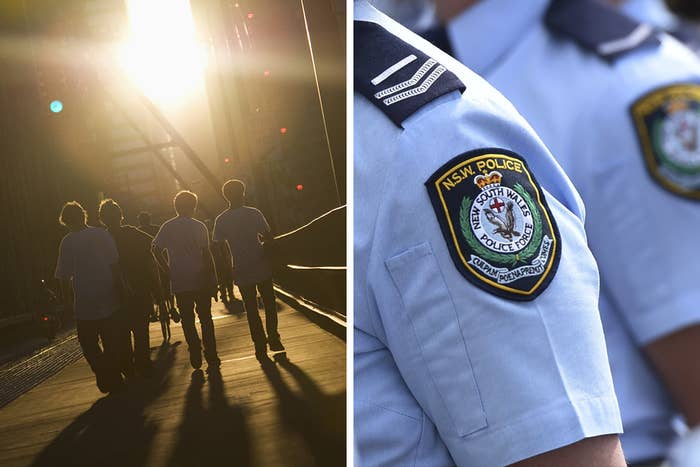 The NSW Police Force – Australia's largest – is being investigated by a law enforcement watchdog over possible misconduct arising from the use of a secret police database that targets and profiles children.

Last year the Youth Justice Coalition - a coalition of peak legal and not-for profit organisations that work towards youth justice - published a report that revealed the existence of the Suspect Target Management Program (STMP).
According to the landmark report, the program stores data about young people and once they are placed on it they are far more likely to be in contact with law enforcement, which includes being stopped and searched, and visited at their homes, by police.
The program has been described by police as a "pro-active" policing approach, but legal groups have argued it is a prejudicial system that unfairly targets and profiles young people and Indigenous Australians by subjecting them to unnecessary and prohibitive contact with police.
Following the revelations, it has now emerged the newly formed Law Enforcement Conduct Commission (LECC) made inquiries into the program. The LECC is an independent NSW government body set up in 2017 to investigate police complaints. It performs functions previously tasked to the NSW Ombudsman and other state agencies.
The LECC has set out the details of the STMP investigation in its first substantive response into how the organisation was functioning.
The commission delivered its first report to the NSW parliament's police oversight committee in March. The LECC's chief commissioner Michael Adams revealed that the program had become a focus for the agency following the revelations.
"The commission decided it should explore concerns regarding application of the STMP to 10-17 year olds, especially given the complex statutory and policy framework of juvenile justice," he wrote.
He indicated there had been a large volume of complaints and that further investigations arising from the scheme were likely.

"Since the initial inquiry stage of late 2017, the commission has initiated five investigations into complaints and misconduct information where a young person (aged 12-17 years) who was subject to the STMP was also allegedly subject to police misconduct."
The report also disclosed alarming concerns about resources for the agency responsible for oversight of significant police misconduct. The chief commissioner made a pointed assessment of the "restrictive financial position" the agency faces, and said that budget pressures would continue to hamper serious investigations.
Alarmingly, he wrote that the commission "has conducted oversight reviews on something less than 20% of all NSWPF misconduct matter investigations". The limited resources have also prevented the agency from conducting "live monitoring" of NSW police conduct, such as when a critical incident such as a police shooting takes place.
The report also outlined that the LECC was investigating one instance of potential "agency maladministration" involving a specialist NSW police command.
While few details are disclosed in the report, the investigation appears to indicate a far reaching and systemic issue that the watchdog was examining around the "policing of certain offenders".
Contact Paul Farrell securely using the Signal messaging app on +61 457 262 172