Indigenous Children Are 18 Times More Likely To Be Placed On A Secret Police Watchlist
The police watchdog is investigating.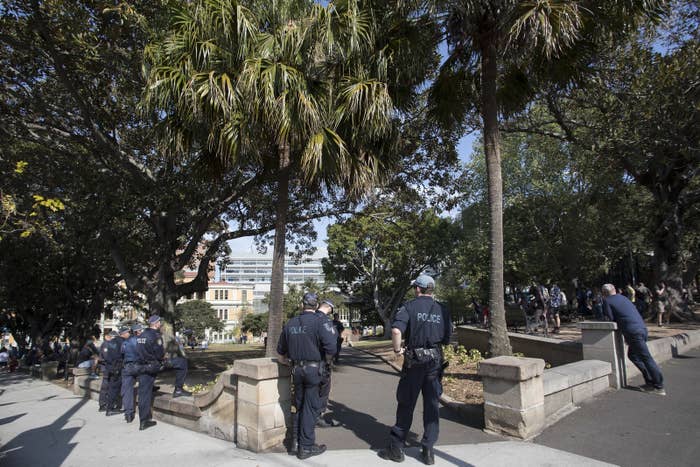 Indigenous Australian children are 18 times more likely to be placed on a secret police blacklist than non-Indigenous children, analysis of new data by the Greens has revealed.

Last year the Youth Justice Coalition – an alliance of peak legal and not-for-profit organisations that work towards youth justice – published a report that revealed the existence of the Suspect Target Management Program (STMP) in New South Wales.
According to the landmark report, the program stores data about young people and once they are placed on it they are far more likely to be in contact with law enforcement, which includes being stopped and searched, and visited at their homes, by police.
The program has been described by police as a "pro-active" policing approach, but legal groups have argued it is a prejudicial system that unfairly targets and profiles young people and Indigenous Australians by subjecting them to unnecessary contact with police.
The data relied on by the report authors was limited to a small number of police Local Area Commands (LACs), but NSW Greens MLC David Shoebridge has obtained further data from December 2015 to December 2017 under government information laws that shows how the scheme is used for more than 300 children across the state, broken down by race and postcode.
An analysis of the data by the Greens shows that almost half of all children placed on the blacklist are Indigenous, a vast over-representation when the small numbers of Indigenous children in the state are taken into account. The analysis shows that Indigenous children are 18 times more likely to be placed on the blacklist.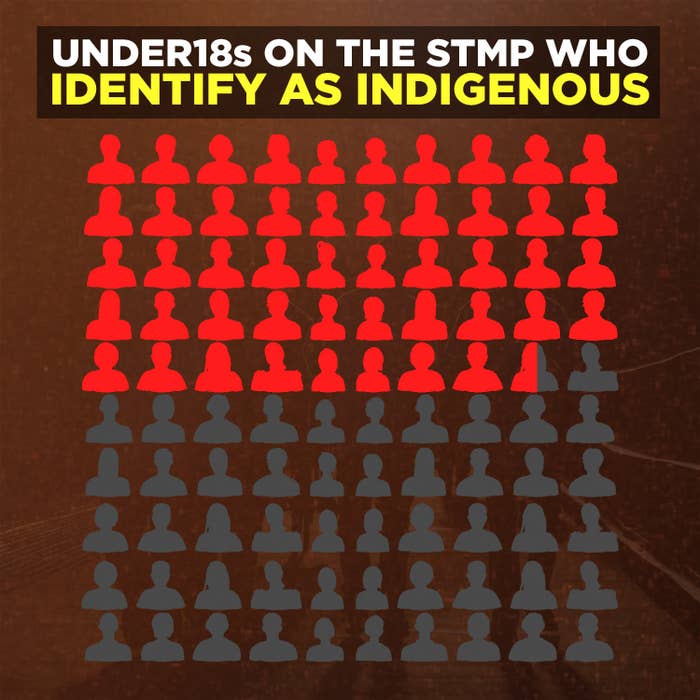 Shoebridge the said the program was "racist policing, pure and simple".

""Aboriginal people are already grossly over-represented in the criminal justice system and this secret policing program is ensuring another generation is caught in the mix," he said.
""I am calling on the program to be immediately halted and for the Police Minister to demand a full report from the Commissioner on this damaging and biased form of policing."
"There is no legislative basis for STMP and there is no expert evidence that says it reduces offending or makes the community any safer."
The NSW Police has not responded to questions from BuzzFeed News.
The documents obtained by Shoebridge also reveal that regional police commands and outer suburban areas are far more likely to use the secret program for children. The data shows that Wagga Wagga has 12 children on the program, while Dubbo, Mt Druitt and Campbelltown have 11.
But the new data also raises fresh concerns about the accuracy of police information on the database.
The spreadsheet provided by NSW police provides breakdowns of the hundreds of children on the blacklist by ethnicity. Some of these breakdowns appear to add up to a total of more than 100% — for instance, one child is identified as 25% indigenous, 63% white/European and 13% unknown, making a total of 101%.
Others also have a wildly varied ethnic background. In another case a child is identified as 3% indigenous, 36% Middle Eastern, 2% white/European, 42% Pacific Islander and 18% unknown, which also totals 101%.
BuzzFeed News asked the NSW Police how the police could identity these percentages of ethnicity so finely, and why many totals did not add up to 100%. It declined to respond.
The STMP has attracted considerable attention. The newly formed Law Enforcement Conduct Commission in NSW said last week it has commenced investigations into five separate cases of potential police misconduct that relates to how officers are using the database.
Contact Paul Farrell securely using the Signal messaging app on +61 457 262 172