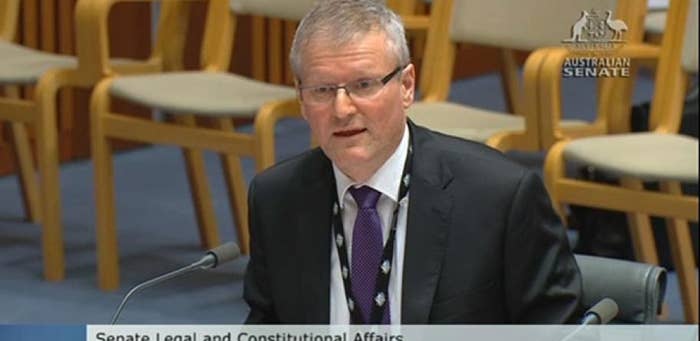 Australia's immigration detention regime is facing a crisis in healthcare staffing following the resignation of the surgeon-general of the Australian Border Force (ABF), and the departure of three senior medical staff on Nauru.
Rumours have circulated online for several days that the surgeon-general of the ABF, Dr John Brayley, who oversees the healthcare of asylum seekers in immigration detention, had resigned.
BuzzFeed News has now confirmed that the surgeon-general resigned last week. A senior immigration department source confirmed his resignation, although the department has declined to comment.
Brayley's department email now has an indefinite out-of-office message. His phone has been switched off and is no longer receiving voicemail. His Linkedin profile has also recently removed his position as surgeon-general as his current occupation.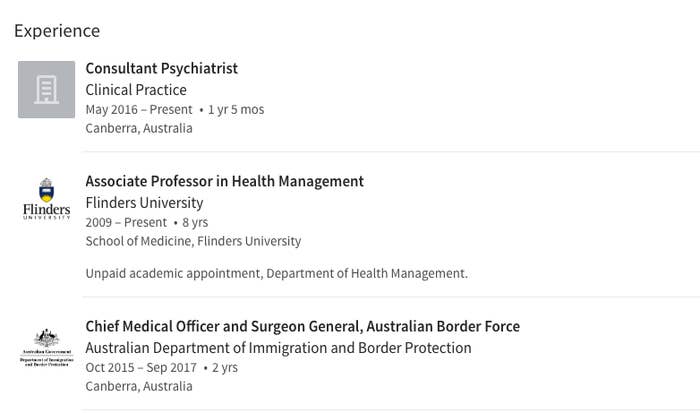 Brayley's resignation comes at a difficult time for the department. The ABF is continuing to face allegations of medical treatment failures at detention centres. A whistleblower on Nauru recently warned that pregnant women on Nauru were being denied terminations.

The department is also facing further internal changes in the lead up to the creation of the new Home Affairs department that will see the ABF merge with agencies including the Australian Federal Police and Australian Security Intelligence Organisation.
Brayley's position — and extensive background in medicine — placed him uniquely to manage healthcare matters in the department and recommend appropriate clinical care for asylum seekers. But his position as surgeon-general also made him a focal point for criticism. He routinely received correspondence from advocates about asylum seeker healthcare matters.
Brayley is respected in the medical community, and was previously the South Australian public advocate.
He also opened more formal lines of consultation with groups such as the Australian Medical Association about asylum seeker healthcare.
Meanwhile, BuzzFeed News understands a senior medical officer on Nauru resigned this week, after being attacked with a knife by a refugee.
The Australian government contracts International Health and Medical Services (IHMS) to provide healthcare services on the island. The senior medical officer's position is generally responsible for coordinating care for asylum seekers on the ground.
The detention centre is also short a midwife and a GP.

The state of medical care for asylum seekers on Nauru and Manus Island is facing renewed scrutiny.
The immigration minister Peter Dutton has moved to amend laws that criminalise disclosures from whistleblowers who speak out about the detention system. A bill currently before parliament seeks to amend the Australian Border Force Act to provide some protection for whistleblowers, although risks remain.

The shadow immigration minister Shayne Neumann told parliament on Tuesday that Labor would support the bill. He said: "Labor is committed to holding the government to account and to increasing transparency in onshore immigration detention and offshore immigration processing.
"The government needs to do better — certainly in terms of the provision of medical care to refugees who need it on Manus and Nauru. There've been a number of medical reports of asylum seekers and refugees in regional processing centres experiencing significant delays in the medical transfer process or having their recommended procedures being unavailable on Manus and Nauru."
The immigration department and IHMS declined to comment on the staffing changes on Nauru.
Contact Paul Farrell securely using the Signal messaging app on +61 457 262 172