This Hookup App Won't Let You Use The Word "Party" In Case You Mean Drugs
Even "Labour party" is banned on Scruff. "It reminds me of when AOL filtered rude words and caused no end of trouble for people in Scunthorpe," a user told BuzzFeed News.
Amid mounting concerns over the rise of chemsex, Scruff, one of the world's most popular gay dating apps, has banned its users from using the word "party" in their profiles in case it is a code word for drugs, BuzzFeed News can reveal.
The policy came to light after one of Scruff's users, Nigel Whitfield, attempted to write in his profile that he is a supporter of the Labour party, Britain's main opposition political party, but was blocked from doing so by the app.
Scruff, which has over 6 million users, then sent Whitfield an email entitled "Profile Content Warning" which highlighted the offending word – "party" – and warned him to "be advised the term(s) above may be considered by US law enforcement agencies to be 'code words' frequently used to signal interest in drug use and abuse." It continued: "Using Scruff for this purpose is strictly forbidden, and reports of such behavior are taken seriously and thoroughly investigated."
"It's absolutely bonkers," Whitfield told BuzzFeed News. "Utterly over the top and incredibly heavy-handed. There are so many ways you can use that word perfectly innocently."
Whitfield, who runs BLUF, a website and app for gentlemen with a keen interest in leather, said he has firsthand experience of monitoring users' profiles. As such he "sympathises" with Scruff's attempts to police members' activities but said that there are better ways of doing it.
"If someone puts certain keywords on their profile I will get an alert and then I can check the profile and if there is something [troubling] I can contact the person and say this isn't suitable," he said. "I know it's on a smaller scale but there are ways you can do this provided you're prepared to put the manpower in. It's hardly going to take more then 30 seconds to say, 'Oh he's talking about the Labour party or Clinton versus Trump.'"
Whitfield added: "I know the Labour party is a bit fucked up at the moment but I'm pretty sure the problem isn't that it's on drugs. It reminds me a little of when AOL simplistically filtered for rude words, and caused no end of trouble for people in Scunthorpe."
This automated screening system also misses the many ways users get round it, said Whitfield. Rather than mentioning "chems" or "chemsex" (the use of drugs such as crystal methamphetamine, mephedrone, and GHB during sex) he said users put "ch3ms".
BuzzFeed News found several profile names containing "ch3m". And Whitfield later emailed BuzzFeed News with an update: "I just tried another profile update, which appears to have succeeded. I can be a member of the Labour P4rty, it seems. So, it's easy for someone who wants to get round this to do so." He also tweeted what appears to be a screenshot from a Scruff profile, which mentions "hallucinogenics" under the "activities + interests" section.
When approached by BuzzFeed News, Scruff declined to comment, instead confirming that this screening process has been used for the last two years and quoting the email sent to Whitfield: "If you wish to discourage other members from contacting you about drug use, please say 'No drugs' in your profile text in place of slang terms such as 'PnP'."
The acronym PnP (party and play), along with H&H (high and horny), are frequently used across various dating and hookup platforms to denote chemsex, about which so much concern has arisen that one of Britain's leading sexual health clinics, 56 Dean Street, set up a specialist harm reduction unit to address it.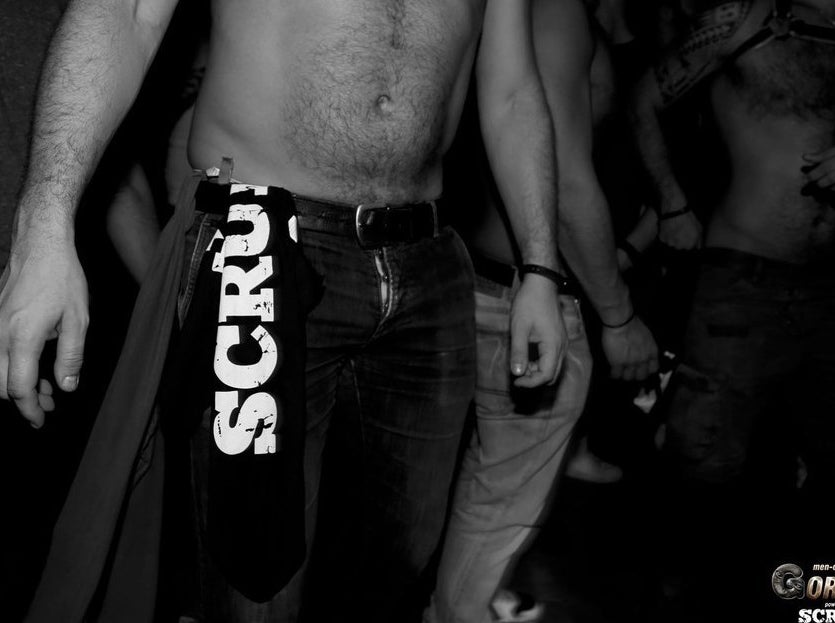 Campaigner and writer Patrick Cash, who hosts a monthly London discussion event called Let's Talk About Gay Sex and Drugs, told BuzzFeed News that apps should be doing more to combat the problem.
"To censor a word does not stop people using drugs in potentially harmful ways. If there is an appetite, then it will usually out, despite how it is policed," he said.
"I would like to see Scruff and other gay hookup apps take a greater interest in the holistic wellbeing of its users, their mental health, and self-worth. Apps are a pivotal part of our modern gay community and their makers should note that they could create far more good than they currently achieve."