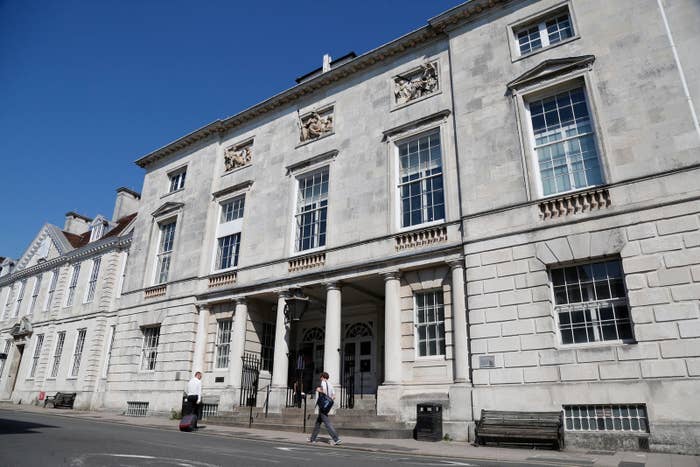 After a six-week trial and a two-year police investigation, Daryll Jack Thomas Rowe, 27, today became the first man in Britain to be found guilty of intentionally infecting others with HIV.

The jury found Rowe guilty of five counts of grievous bodily harm for infecting five men, and also guilty of five further counts of attempted GBH for intending unsuccessfully to infect five more.
Other people have previously been found guilty of recklessly transmitting the virus. But this time the prosecution proved intent. This is a case like no other.
A year and a half before the trial, one of Rowe's victims approached BuzzFeed News – the first to speak out.
He also went to the police.
An email arrived in February 2016. "I want to tell my side of the story," it said. A man who we will call Oliver began to explain his reasons for contacting BuzzFeed News. He wanted more people to come forward and to send a message to Daryll Rowe. "I want to … tell him he hasn't won."
At the time, Oliver's story could not be published for legal reasons – not until after the trial. But in the end nine other young men came forward, mostly in the Brighton area, all with overlapping stories: being tricked into unsafe sex with Rowe, being taunted and abused by him. He infected five men and attempted to infect another five.
The resulting court case, which has received worldwide attention, became the biggest and most extreme of its kind in English legal history. As victim after victim took to the witness stand in Lewes crown court, what rang out – beyond their anger and humiliation – were the most grotesque details of Rowe's cruelty: laughing as he told victims he was "riddled"; delighting in telling them that he had ejaculated inside them, that he had not worn protection or had ripped the condom; messages replete with emojis, most often depicting crying with laughter.
Police found condoms in Rowe's possession with the ends cut off. Sometimes he removed them or pretended to wear one. He used to like calling his victims names. Stupid. Ugly. Fat. Crazy. He bombarded them with abusive messages. He threatened them. Infected them. Some were hospitalised.
Today, in an exclusive interview with BuzzFeed News and on condition of anonymity, Oliver reveals what happened when he met Rowe, the extraordinary aftermath of the deliberate transmission, and how he is refusing to let Rowe destroy his life.
But despite the nature of Rowe's crimes, and the multiple tabloid headlines surrounding this case screaming about an already highly stigmatised condition, this is not – as Oliver's account reveals – really a story about HIV. The virus was merely Rowe's weapon of choice.
This is a story about abuse.
A week after Oliver sent the email, we met in a restaurant in Brighton. He began to describe some of the effects Rowe's behaviour had had on him. "I nearly killed myself three weeks ago," he said. "I rented a hotel room." He planned to swallow a box of sleeping pills.

It was just three months after Oliver first started chatting to Rowe – a Scottish hairdresser – on Grindr, the gay dating app. It began with a jovial exchange of messages.
"We were having good banter," said Oliver. And so, he gave Rowe his address and phone number, in the preamble to arranging to meet. But as the conversation become more sexual, the nature of what exactly Rowe wanted arose. "He kept insisting on having unprotected sex," said Oliver. "He said, 'I want BB [bareback, or condomless, sex]. I'm coming over; we're going to do bareback.' So I blocked him."
But it was too late. Rowe already knew where Oliver lived.
Later that Friday afternoon in early November 2015, Oliver's phone rang from a "no caller ID" number. It was Rowe asking why Oliver had blocked him. He then told him, "I'm outside your door."
Unnerved, but feeling guilty for having blocked him, Rowe opened the door. "I don't know what came over me," he said. But as we talk, two things emerge, beyond his feelings of guilt. His long-term relationship had recently come to an end. He was heartbroken. Following the split, while still feeling bruised and vulnerable, he started venturing on to dating apps. "I just wanted to meet somebody and have a good time," he said.
He also said what would later be echoed in court by other victims who also found their boundaries being pushed or ignored: Rowe was – is – very good looking.
Photos splashed across the media have highlighted what the targets of his abuse opened their doors to: dark, floppy hair; bright blue eyes; even, symmetrical features; an angular jaw; a lean physique.
Rowe maintained the last of these through regular gym sessions and a vegan diet. The man who deliberately infected numerous men with HIV considered himself a health freak – a crucial element in the case that would only surface later.
They got on well at first. "I thought, He's actually not that bad," said Oliver. "We hung out." And as the afternoon turned into early evening and the prospect of sex surfaced, Oliver made one thing clear. "I said, 'Look, we're not having unprotected sex, we're using a condom.' He said, 'Yeah that's fine, can I take a shower?'''
During foreplay, Rowe, said Oliver, "went on top of me and was trying to penetrate me and I was like, 'Wait, what are you doing? I said condom.'" He gave Rowe a condom, who put it on, and went behind him, with Rowe on all fours, to have sex.
Afterwards, Oliver went to the bathroom and it was only while showering that he noticed something: a white substance. "I was like, 'maybe that's just extra lube.'" Oliver rationalised it as nothing untoward – he had, after all, seen Rowe put the condom on. "I didn't really suspect anything," he said.
They watched videos on Facebook together – silly videos that Rowe found funny. Oliver had to go and meet friends for dinner, prompting Rowe to tell Oliver he liked him and wanted to see him again.
The following day, Oliver was too busy to respond to a message from Rowe, and so the day after that – Sunday – he sent Rowe a message on WhatsApp. "He went ballistic [and said]: 'You meet me and then don't talk to me…you're crazy.'"
He called Oliver "stupid" and "dumb", and accused him of playing with Rowe's feelings. Concerned at his tone and the overreaction, Oliver blocked him on all channels available to him: social media, WhatsApp, Grindr.
Three days later, Oliver was at home watching television when his phone rang with "No caller ID" displayed. He didn't answer. It rang again and again and again until eventually Oliver picked up. "It was him, he's like, 'You think you can block me? You know I know where you live.'"
But it was what Rowe said next that changed everything.
"He was like, 'Haha I hope you enjoyed my cum in you. I bet you noticed that.'"
Oliver began to challenge him, asking him why he would say such a thing. Rowe replied, "because I cummed in you" and added something else: "I ripped the condom, so burn." Rowe, he said, laughed before hanging up.
"I ripped the condom, so burn."
Oliver started to panic. He didn't know if Rowe was telling the truth. He didn't know if the substance he had noticed in the shower was lubricant or semen. It wouldn't be long until he found out.
His phone kept ringing.
When Oliver eventually answered he asked Rowe why he said he had ripped the condom. "And he said, 'it's true, I did, I hope you enjoyed it.'"
After Oliver hung up, his phone rang dozens more times that day. "I was at home on my own thinking, Oh my god, this guy seems crazy, [if] he comes to my house and comes to fucking kill me... He knows exactly where I live."
Oliver spent the night at a friend's house, terrified that Rowe would come for him. The next day the calls started again. Oliver called his phone provider and asked if he could change his number. But the ramifications of doing this, professionally, were too difficult, so Oliver decided to wait another couple of days. The calls stopped.
Two weeks later, Oliver returned to Grindr, with a new picture on his profile, and having blocked Rowe. But Rowed managed to message him again. "He must have got a new device of some sort," said Oliver, "and was like, 'Oh it's you again…want more cum in you?'"
Within a week of that message – barely three weeks after meeting Rowe – Oliver became ill. "Everything hurt," he said. "My lymph nodes were swollen. I had fever all the time. Body rash. I felt like I had cancer."
His doctor gave him antibiotics, which did nothing. Confused and frightened, Oliver went online for answers. "You start self-diagnosing and it just becomes really traumatic," he said.
The following month, January 2016, he went for an HIV test. It ended any self-soothing thoughts Oliver had entertained until then: that Rowe had been lying, that he saw the condom going on, that it was just lubricant he saw in the shower. The Claude Nicole sexual health clinic at Brighton's Royal Sussex County hospital delivered the news: He was HIV-positive.
"I was mortified," he said, looking away suddenly, scanning the half-empty restaurant. "I was really angry. A lot of emotions – guilt, upset, [feeling] that I should have known better."
The illness he had suffered was a set of flu-like symptoms that typically occur two or three weeks after HIV is transmitted during a process called seroconversion, where the virus replicates and floods the immune system – when it takes hold.
For most people, the diagnosis means far more than a medical condition, but for Oliver, the resonances of it echoed right back through his life.
"My parents died of AIDS," he said. "My dad was a heroin addict. My mum caught it from him." Determined to avoid contracting the same virus that eventually killed them, Oliver had scrupulously ensured he always used a condom – until the day he met Rowe.
"I spent all my fucking life looking after myself," he said, adding a question he knew the answer to: "How?"
"My parents died of AIDS. My dad was a heroin addict."
The first person he had sex with after his breakup was Rowe.
But it was a week after the diagnosis, when he returned to the clinic, that a consultant asked to see him after his scheduled appointment. She told him to sit down.
"She said, 'I wanted to let you know there's been four other cases in these surrounding areas saying the same exact thing you said – a Scottish guy, phone calls – and they all have HIV. We strongly advise you talk to the authorities right now.'"
Oliver knew exactly what he wanted to do. "I said, 'Get them on the phone right now.'" That decision led to a case that would make legal history. It also led to the police catching Rowe: Oliver gave the officers Rowe's address.
The police also came round to Oliver's house and later filmed an interview with him, part of his testimony that would later be played in court. One of the investigating officers used videos to identity Rowe by showing Oliver a selection of men, of which one was the suspect.
"He [Rowe] came up," said Oliver. "I knew – he was smirking."
When initially questioned by police, Rowe denied everything: denied ever meeting Oliver, denied meeting people for sex on Grindr, and denied being HIV-positive.
But it was a lie that was provable even then. While investigating Rowe, BuzzFeed News discovered a comment written by Rowe under a YouTube video. The video was about an unsubstantiated alternative health regime called "urine therapy", in which proponents of it drink their own urine to cure a range of conditions.
In April 2015, Rowe wrote under the video:
"I was recently diagnosed with HIV... I have been drinking my morning urine for few weeks...Anyways any more advice you can give me to heal myself from this virus would be amazing thanks x."
Rather than take antiretroviral drugs – which are proven to not only successfully treat HIV but also make it impossible for the individual to transmit the virus – Rowe had rejected medical science. He had become an AIDS denialist, a member of a tiny fringe minority who believe HIV does not cause AIDS and that the treatment is just a conspiracy by pharmaceutical companies.
Under his comments, others, including the person responsible for the video, encouraged Rowe to continue. Some told Rowe it's not true HIV causes AIDS, and that drinking urine, not drugs, is the answer.
Six months after posting that comment, Rowe was inside Oliver's house in Brighton.
Oliver looks up and stops for a moment to explain why he is sat talking to a journalist and why he went to the police.
"Now I have it [HIV], I best do something with it and help other people," he said. "I will do what I can to make sure he goes to jail."
But his determination to secure justice, it transpired, was not fuelled by revenge, but by the very impulse that ensured Oliver had worn a condom throughout his adult life: the protection of himself and others.
"He made a decision, but he's not going to change my life," said Oliver. "I'm going to continue my life. I'm not going to be a victim. I've never been a victim. I come from a shit childhood, what I had to go through to let some little twat think he's changed my life? No."
The shift in Oliver's attitude, however, to fight rather than sink, had been swift and very recent. As he sat in that hotel room three weeks before we met and contemplated the box of sleeping pills, something shook him. He described it like waking up – a thought slapping him: What are you doing? He told himself he was being stupid and forced himself to go for a long walk.
"I decided no one's going to win or be in control of my life – it's going to be me," he said. "I'm going to have that positivity. Always."
Nineteen months later, Oliver walked into the courtroom at Lewes crown court. Dark wooden panels and benches adorned the square room. A yellow and blue stained-glass window hung above. The only flash of modernity was a huge flatscreen TV aside the judge to show the jury videos of police interviews. BuzzFeed News sat on the press bench with several other journalists.
Rowe, who had been on remand for months, was brought up, looking flushed and anxious. His previously sharp, lacquered quiff now sat oblong and fluffy – a prison cut.
Along with the other nine men giving evidence, a heavy curtain was pulled across the witness stand so that only the judge, barristers, and jury could see Oliver: Rowe could not.
Instead, the defendant sat in the dock in a navy suit, motionless, expressionless, as Oliver's testimony unfurled.
Caroline Carberry QC, the prosecution barrister, began to question Oliver, establishing the circumstances in which he met Rowe: the conversation on Grindr, Rowe turning up at his house. The sex.
From the witness stand, Oliver repeated what Rowe told him: "I got you. Did you feel my come come out your arse?" And, he said, as he had told BuzzFeed News the year before: "I ripped the condom, so burn."
Carberry asked what Rowe's tone of voice was like. "He was kind of laughing," Oliver said, as his voice cracked for the first time. Until that moment he had sounded composed and confident – as if mustering all the dignity he could under the circumstances.
He began to describe the panic he felt as the calls with Rowe revealed what had happened, and then the flu-like symptoms that raged a few weeks later.
Throughout the exchange, Rowe looked down. He continued looking down while the rest of Oliver's recent sexual history was brought up: who he had sex with around the time he met Rowe, what the sex was, whether a condom was used, whether they were HIV-negative or -positive. "Did you have anal intercourse with anyone else in this period?"
The defence barrister Felicity Gerry QC took over to cross-examine Oliver. Her style and demeanour could scarcely have been more different. Where Carberry was clipped, precise, and factual, Gerry was dramatic, apparently friendly, and almost casual, as if exuding a breezy "one of the people" air.
"I'm not going to criticise you for casual sex," she told Oliver, as if perhaps that would have been acceptable. That was shortly before she inquired whether Oliver was a "regular" or "prolific" user of Grindr, and what picture he put on there. Whether it just showed his face. Whether it was "sexy".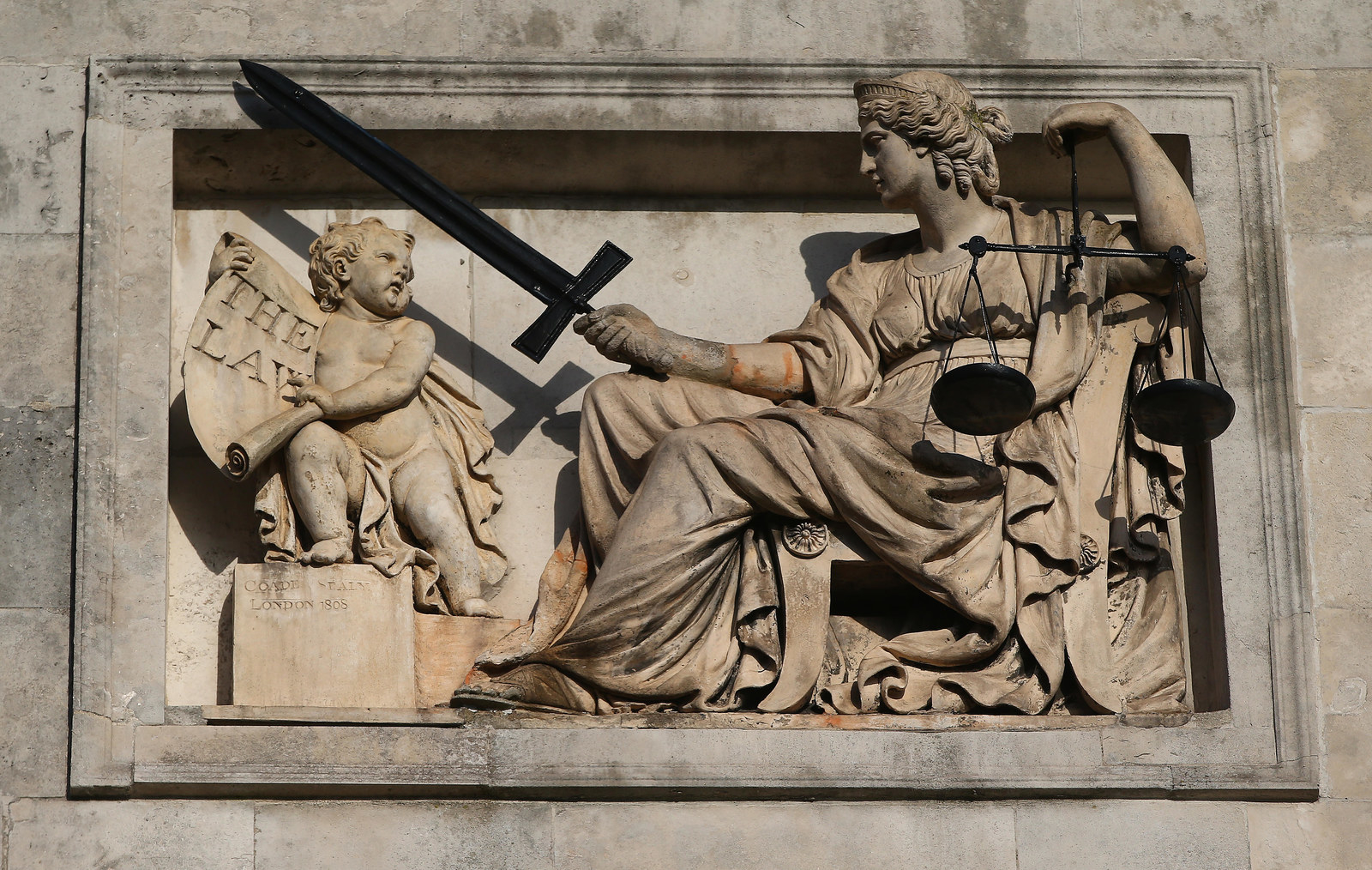 She moved on to Rowe arriving at Oliver's house, the conversation, the sex. She wanted to know about the oral sex they had. "You put his penis in your mouth without a condom? ... Did you understand that having unprotected oral sex was risky?"
"It isn't," said Oliver. Gerry asked about rimming. She panned back, encouraging him to consider the sex overall, before her questions reached areas to which the judge objected.
"Is it fair to say it had been a vigorous and exciting experience? ... If you're asking someone to wear a condom are you indicating you might have a sexual disease? ... Was the fact he brought wheat grasses and juices an indication he had HIV?" She inquired about the position they had sex in. Where they were when Rowe ejaculated. Whether Oliver saw the condom afterwards.
She then "suggested" that Rowe did not say any of the things Oliver claims. At every turn, Oliver stood his ground. Eventually it was over. An usher escorted Oliver out as the jury sat absorbing what had been uttered.
They had already been primed to expect graphic accounts. Carberry's opening statement, setting out the evidence and the circumstances of each witness, made clear that for several weeks they would hear detailed accounts of sex, of explicit and abusive messages, and of fear.
She also illustrated Rowe's behaviour in particular detail by reading excerpts from a vast exchange of over 160 messages between Rowe and his youngest victim.
The 21-year-old, said Carberry, had insisted on a condom, but afterwards found the tip was missing. Rowe had told him he had not ejaculated, that he was "clean", a colloquialism meaning HIV-negative. (Throughout the trial both lawyers and some witnesses used the term, despite it being offensive to many with HIV – the implication being that to have the virus is to be dirty.)
During the exchange, the young man asked Rowe desperately, repeatedly, to reassure him that he was not HIV-positive or that a condom had been used. Rowe did not. Instead he told the young man he was "riddled". The man asked again and again if Rowe was indeed "clean". "Lol," Rowe replied.
"Why can't you just say when you tested last?"
"Haha I told you the first time," said Rowe's message. "I am clean. Why do I need to provide you with dates of tests?" He then repeated he was "riddled", confusing the man further, who asked Rowe why he was "being a dick".
"Tell that to your newly-riddled hole," Rowe replied.
"You're not riddled with disease, right?" the man asked yet again.
"How is your come-filled hole?" was the response he received. Panic rose again and again.
"What?" the man asked. "Did you come?" As Carberry reads the messages, the escalating terror in the young man reverberates around the court room.
It was only through luck that he did not contract the virus. But the incident revealed more perhaps than any other that Rowe enjoyed what he did, luxuriated in it: the power, the manipulation, their terror.
The court heard that Rowe had grown up in foster care, and that – in testimony after testimony – beyond his most obvious behavioural traits was something indicative of profound insecurity: He could not cope with any semblance of rejection, even if only perceived.
A delayed response to a text would, for example, be enough to spark his rage, a fury that would twist in one of two directions: a sadistic thrill in taunting the men about the risk of HIV they now faced, or outright verbal abuse.
As each witness took to the stand, Rowe's treatment of them formed an astonishingly repetitive account.
"Maybe you have the fever… I HAVE HIV LOL."
When one man contacted him they had met to inform him he had been diagnosed, Rowe, the court heard, replied: "Moaning about it … won't cure it". Another young man said Rowe subjected him to rough sex, deliberately injuring him internally to ensure the virus was transmitted.
A 22-year-old told how when he questioned Rowe after noticing the end of the condom was cut off, Rowe called him a "paranoid, overdramatic fool". Another man revealed that when he refused to have sex, Rowe became angry, so he felt he had to comply, and afterwards Rowe texted him: "Maybe you have the fever… I HAVE HIV LOL."
One man told the court he became ill when he was infected and Rowe looked after him, feeding him wheatgrass. But the whole time Rowe never told him he was HIV-positive. An air steward said Rowe stormed out because he thought the man had been spending too long talking to a friend on the phone.
Over the course of several weeks the details conveyed to the jury formed two images: Daryll Rowe alternated between monster and toddler.
Medical evidence and experts were introduced by the prosecution and explained. Concepts were explained too. Terminology. All of which revealed what HIV charities and doctors have always known: There is still widespread ignorance of this virus – for example, the general public largely do not know that when taken properly, antiretroviral drugs make it impossible for the individual to pass the virus on.

Had Rowe agreed to take the antiretroviral medication offered to him, there would have been no trial. The ignorance and stigma affected the victims gravely – one of the men believed that the worst thing about having HIV is that it could stop him ever having a long-term relationship.
When the defence opened, Gerry presented various strands of argument: the scientific evidence was not conclusive, the damaged condoms merely proved desire for unsafe sex – not to infect. And when Rowe took to the stand, Gerry's approach became clear: to soften the jury's gaze, to question all that had seemed solid.
Rowe, we learned, was fostered at 4 or 5, but never adopted. He liked X-Men films and Buffy the Vampire Slayer. Pokémon. Marvel comics. Horoscopes. He believed that being a Libra meant he was "artistic, creative, balanced, relationship-oriented". He was "spiritual" and believed in "energy".
Gerry asked why he didn't take antiretrovirals and why instead he adopted the urine therapy.
"Because the sites I was looking at had a section about curing HIV," he said. "There was a point that said you shouldn't do it [drink urine] if you're taking the medication because you are reintroducing it into your system."
He also took oregano oil and coconut oil. "I read something about the HIV virus having some sort of shield from the immune system and there was something in coconut oil that got through that so it could be detected," said Rowe. He was never one for conventional drugs. "I thought most medicine damaged the body."
When asked about Oliver, Rowe said they remained in the missionary position the whole time, that he wore a condom, that he never told him he ripped the condom. "He was toying with me," said Rowe. "He sent me a lot of nasty messages. I said a lot of nasty things, he said a lot of nasty things."
"I thought most medicine damaged the body."
Why, asked Gerry, does he like bareback sex?
"It's more intimate," he said. "You feel closer to that person." She asked how he felt about having HIV. "I had in my mind I was cured and I didn't think I was infectious."
While discussing another of his victims, Gerry asked Rowe why he sends nasty messages – potentially a dangerous line for a defence barrister, but it soon became clear she knew where this could lead: a chance at empathy from the jury.
"I feel really rejected again."
With every man he was questioned about, Rowe offered the same responses to the same questions: I did not intend to infect them, I thought I was cured. He admitted running away from Sussex police and moving up to Sunderland, and described it as a "silly mistake".
Under cross-examination, Rowe struggled. Carberry challenged him in minute detail about his beliefs regarding medicine and the inconsistencies in this thinking – the fact he had previously taken conventional treatment for other STIs.
She bombarded him with some of the messages he had sent: "Remember this, ugly fuck. You'll be alone forever"; "You're fucked in the head"; "I hope your cunty ex keeps you warm at night. It's not going to last."
Carberry prised through every detail of each encounter. Eventually, Rowe began to cry. She accused him of tormenting these men. Manipulating them. She called him "cruel" and a "comfortable liar". She identified a pattern: "Charming and nice until you've had sex. Once you've achieved that aim, you move on to the next unfortunate man?"
He denied this. He denied a lot.
Since March last year, after leaving Brighton, Rowe, it transpired, had begun taking antiretrovirals after all. They worked. But a few months later he went on the run again and didn't continue with the treatment. He stopped giving out his real name to men he met in case they googled him.
"Yet again," Carberry suggested, "you were deceiving the men you were sleeping with into believing they were safe with you." It did not last. The police caught him again.
The closing speeches took hours before the jury was sent out to deliberate.
What few in the courtroom would have known was the complex and controversial backdrop to the trial. For decades, various HIV charities and campaigners have fought to overturn laws criminalising the transmission of HIV. One of their concerns is that if people are afraid that they could face prosecution, they may not seek treatment – the very treatment that would make them uninfectious to others.
And in some countries, HIV is the only condition you can be prosecuted for passing on. Why HIV, it is argued, and not, for example, hepatitis?
It is also very hard to prove – almost impossible in the case of intentional rather than reckless transmission. The reason this case resulted in conviction came down to one feature of Rowe's behaviour so far unexpressed: his carelessness. By texting and messaging victims with such delight to tell them what he had done he left a trail, evidence of the mens rea – the intention.
In the end, Rowe's cruelty boomeranged and lassoed him.
When the court returned for the verdict, the jury found him guilty on all 10 counts. In doing so it not only made legal history, it also confirmed everything Oliver so desperately wanted to say to Rowe all those months ago before the trial and before all the others had come forward: You did not win.
Additional court reporting by Barry Keevins.