There's a new election trend: People keep correcting spelling and grammar errors on UKIP leaflets. Such as this one, from Frome in Somerset.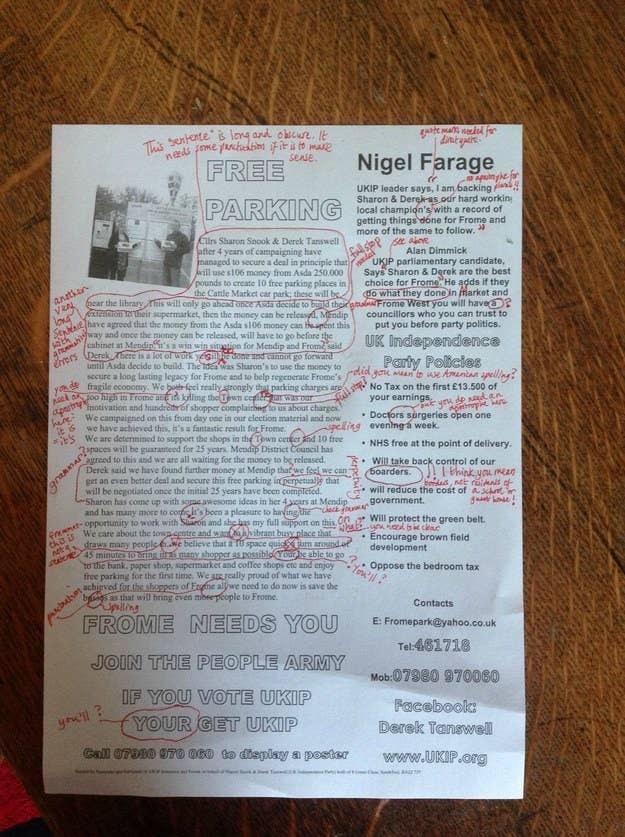 At one point the teacher writes: "Grammar – this is not a sentence!"

This is quite an error to end on.

That wasn't the only UKIP leaflet to be mocked. This one, also from Frome, got similar treatment from another voter.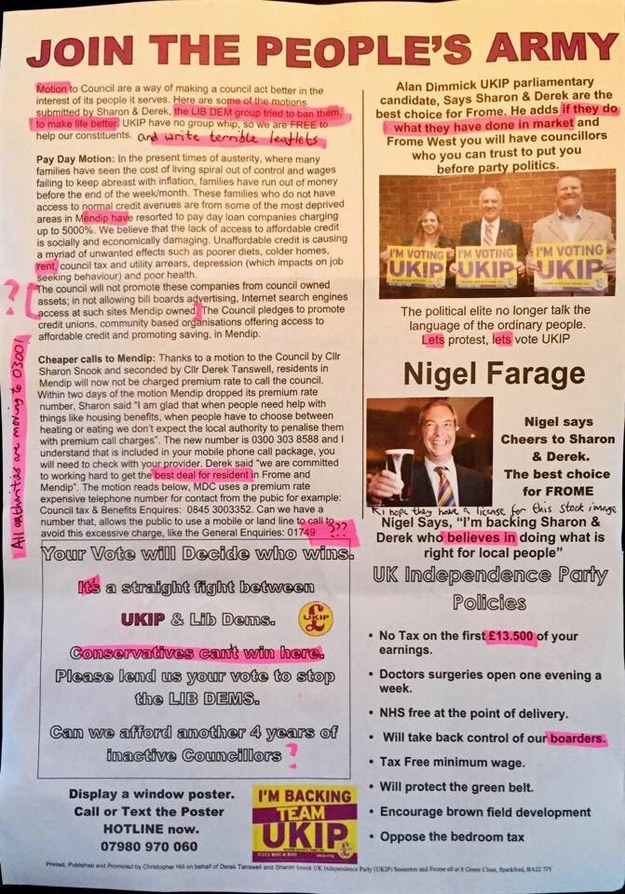 As did this leaflet, from Howard Lillyman, a UKIP candidate in Pembrokshire.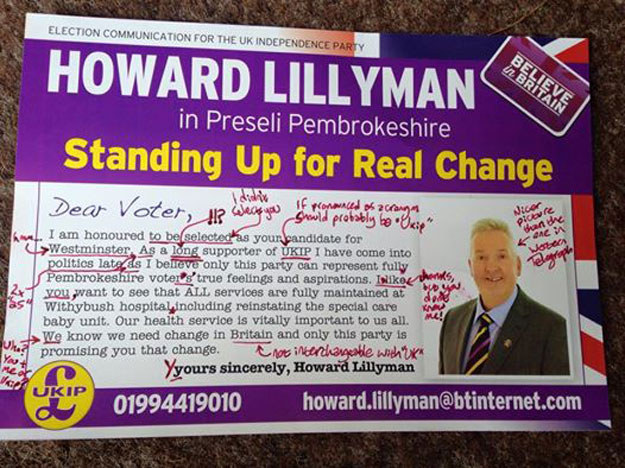 The recipient was annoyed by the note's over-familiarity and also the candidate's description of himself as "long".

BuzzFeed News has contacted Tanswell for his reaction and we'll update if we hear from him.