A Homemade Bomb Injured 15 At An Indian Restaurant In Canada, And Police Are Hunting Suspects
Police in Mississauga, Ontario, say two men detonated the device at the Bombay Bhel restaurant on Thursday night.
by
,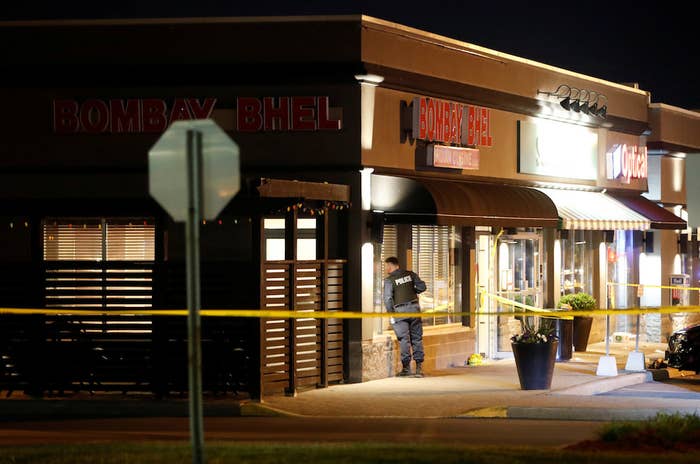 Police are searching for two men suspected to have detonated an improvised explosive device that injured 15 people in an Indian restaurant in Ontario, Canada, on Thursday night.
The device exploded around 10:30 p.m. local time on Thursday in the Bombay Bhel restaurant in Mississauga, a city of 700,000 just west of Toronto.
One man and two women were taken to a Toronto trauma center and originally listed in critical condition. Their condition was later upgraded to stable, according to Peel Regional Police Chief Jennifer Evans, who gave an update on the investigation at a Friday morning press conference. The other 12 victims, ranging in age from 23 to 69, have been treated and released.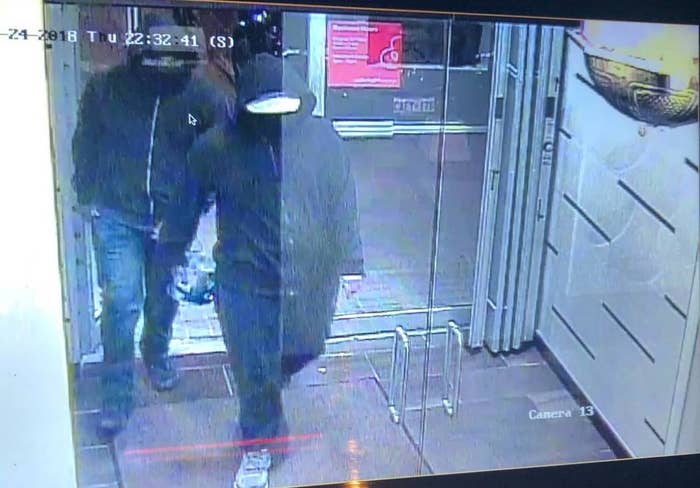 Police said they were actively looking for two men who were seen entering the building and fleeing immediately after the blast. They were seen on security cameras wearing dark zip-up hoodies with their faces partially obscured. Police describe one suspect as having a stocky build and light skin, likely in his mid-twenties. The second suspect was described as having a thin build and fair skin.

Matt Bertram, Peel region sergeant, told reporters the two suspects entered the restaurant, dropped the explosive device, and left.
He told reporters: "Nothing was said by these individuals. It appears they just went in, dropped off this device, and took off right away.
"We have no indication to call it a hate crime or any kind of terrorism act."
A student from Brazil, speaking to CBC News, said he was on the patio of a nearby restaurant when he heard the explosion and rushed to help.
"Everything was destroyed. Lots of blood in the floor. Many people were screaming," Rafael Concaceicao told the public broadcaster. "They were trying to run out from the restaurant. There was a guy with glass inside his eyes. Many people were bleeding so much."
Some people inside the restaurant had been celebrating birthdays, and children were present at the time of the blast.
The Bombay Bhel restaurant posted a short statement on its Facebook page Friday morning, calling the explosion "an extremely horrific and sad incident" and thanking people for their expressions of support.
At least three of the victims are believed to be Indian Canadian. India's foreign minister, Sushma Swaraj, said on Twitter that she was in touch with India's high commissioner and consul general in Toronto to provide assistance to anyone affected by the bomb.

Mississauga Mayor Bonnie Crombie called on the perpetrators to turn themselves in to authorities. "This is not our #Mississauga," she tweeted.
All three major party leaders in Ontario, currently in the midst of a provincial election campaign, expressed their shock at Thursday's events. Premier Kathleen Wynne thanked the first responders who attended the scene and said her office was monitoring events.