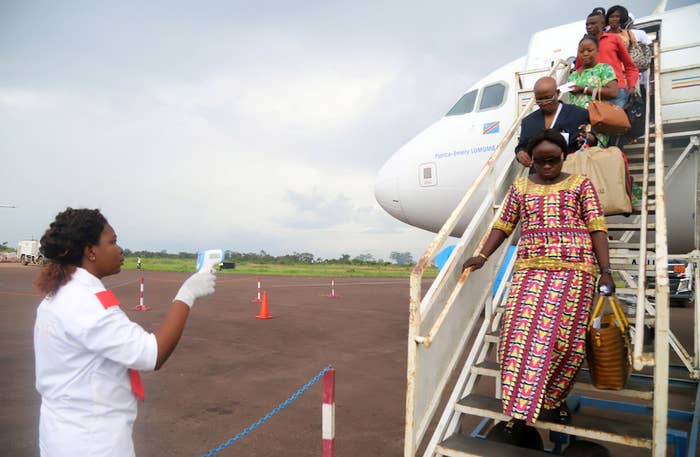 The number of people who have died from an ongoing outbreak of the deadly tropical disease Ebola in the Democratic Republic of the Congo has climbed to 26, with concerns rising that it could spread to neighbouring nations.
The DRC's Health Ministry confirmed the latest death, in the country's northwestern Équateur Province, in a statement released early Sunday. The statement said that so far, 21 cases have been confirmed as Ebola, while 21 were being treated as probable Ebola cases, and four were suspected to be.
Ebola is only one type of viral hemorrhagic fever and doctors are unclear whether these cases relate to Ebola or another illness.

On Friday an Ebola case was confirmed in Mbandaka City, which has a population of more than 1 million, alarming officials that the disease has spread from rural to urban areas.
The country's government has agreed to increase emergency response funding to over $4 million, AP reported. Ebola victims are being provided with free health care. Some 4,000 vaccines were ordered on Saturday — but officials may struggle to keep them cold enough to remain effective given infrastructure and organizational challenges.
An emergency committee convened by the World Health Organization met on Friday but decided the situation didn't yet merit being classified as a public health emergency and stopped short of calling for travel restrictions. However, the WHO warned that nine neighboring countries are at a high risk of being affected.

A previous outbreak of Ebola in West Africa in 2014 and 2015 killed more than 11,000 people. An unrelated 2014 outbreak in the DRC killed 41 people. There have previously been eight outbreaks of the disease in Congo since 1976, which is when it was first identified.