Chancellor George Osborne delivered his Autumn Statement and spending review on Wednesday, setting out the government's spending plans for the next five years. Here are the main points: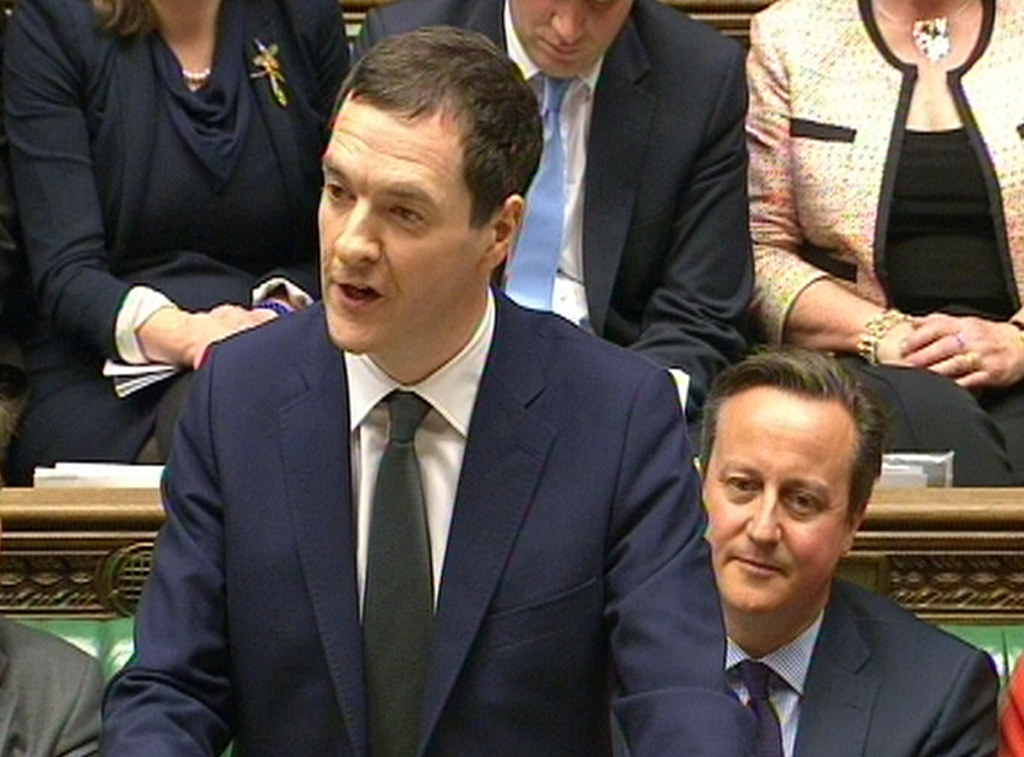 * In a surprise move, Osborne dropped proposed cuts to tax credits that would have seen 3 million families losing an average of £1,000 a month from April 2016.
* There will be a range of measures designed to help young families get on the housing ladder, including releasing land for 160,000 new homes and 400,000 new homes in total.
* £15 million raised from the "tampon tax" will be given to women's charities.
* Total government spending will rise from £756 billion this year to £821 billion by 2019–20, while departmental spending will drop £20 billion a year in the same period.
Here is the statement in full – and below are the key points in more detail.
Tax credit changes scrapped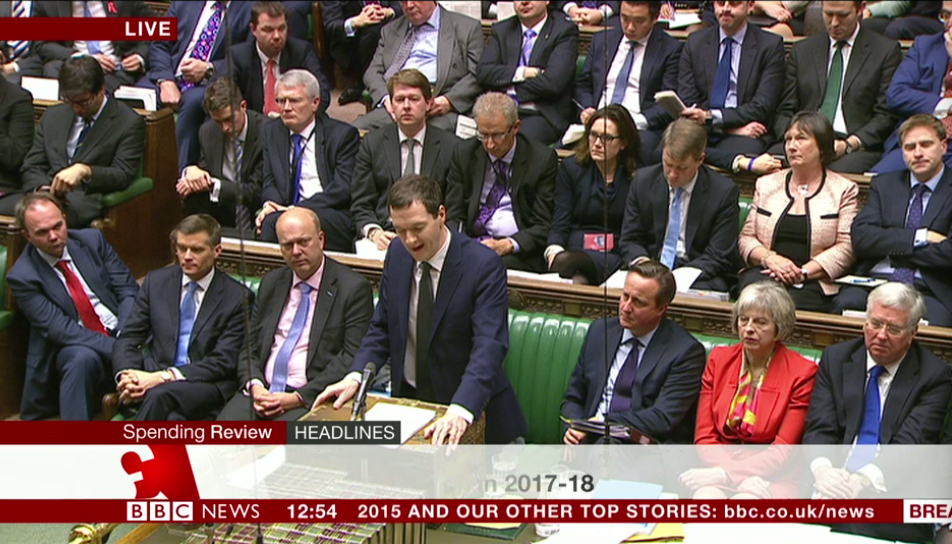 Osborne said he had dropped the tax credit changes after lobbying from MPs and said it was the "simplest thing to do".
The controversial policy, which would have meant that 3 million tax credit claimants would have been £1,000 a month worse off on average, would have saved £4.4 billion.
The change was defeated in the House of Lords and heavily criticised by both Conservative and Labour MPs, and several parties and groups have claimed victory.
Osborne told the House of Commons: "I've had representations that these changes to tax credits should be phased in. I've listened to the concerns. I hear and understand them.
"And because I've been able to announce today an improvement in the public finances, the simplest thing to do is not to phase these changes in but to avoid them altogether."
Osborne said that some expected cuts could be reversed thanks to an upturn in the country's finances, as outlined by the independent Office for Budget Responsibility.
The OBR said higher-than-expected tax income and lower interest payments had given the chancellor an extra £27 billion to play with. In addition the government will borrow £8 million less this year than it planned to.
Osborne added that the government will still meet its annual target of £12 billion in savings from welfare.
However, some tax credit changes relating to children will still go ahead:
New measures to increase home ownership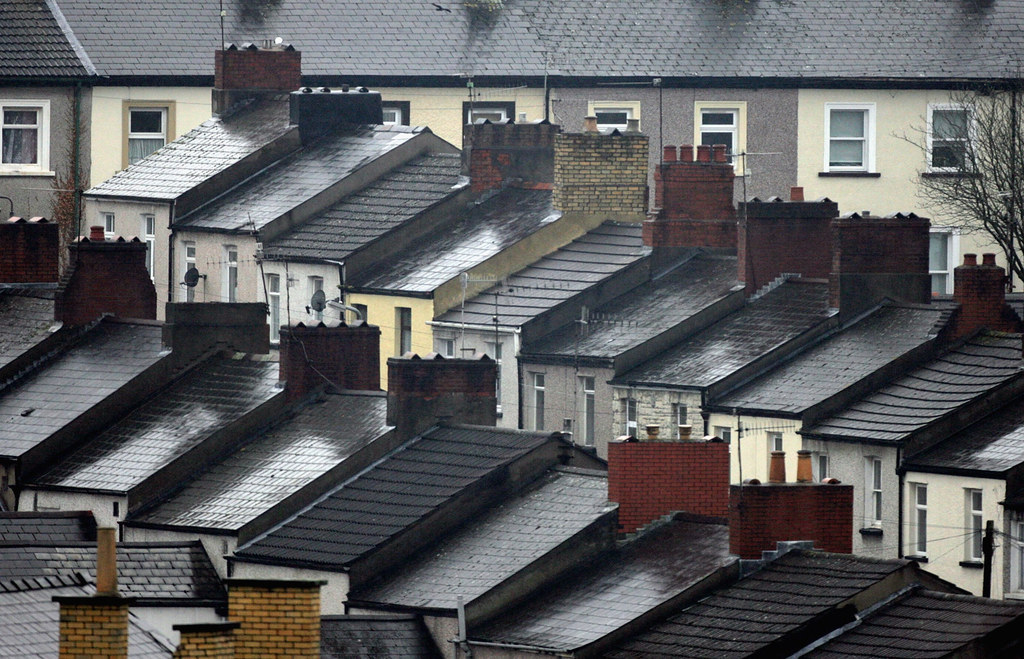 The statement also fleshed out the government's plans to help young families get on the housing ladder, confirming an extra 400,000 new "affordable" homes.
Repeating his now familiar catchphrase "we are the builders", Osborne said the government's housing budget would be doubled to more than £4 billion a year and that land would be released to allow the building of 160,000 new homes.
At the same time, there will be an additional 3% paid in stamp duty on properties bought as buy-to-let investments or second homes.
And homebuyers in London with a deposit worth 5% of their chosen home will be offered a loan worth up to 40% of the total cost.
The chancellor, claiming to have started biggest housebuilding programme since the 1970s, said: "Above all, we choose to build the homes that people can buy. For there is a growing crisis of home ownership in our country. Fifteen years ago, around 60% of people under 35 owned their own home – next year it's set to be just half of that."
The average extra income to the Treasury will be £5,520 on an average buy-to-let property, the department said:
Policing cuts scrapped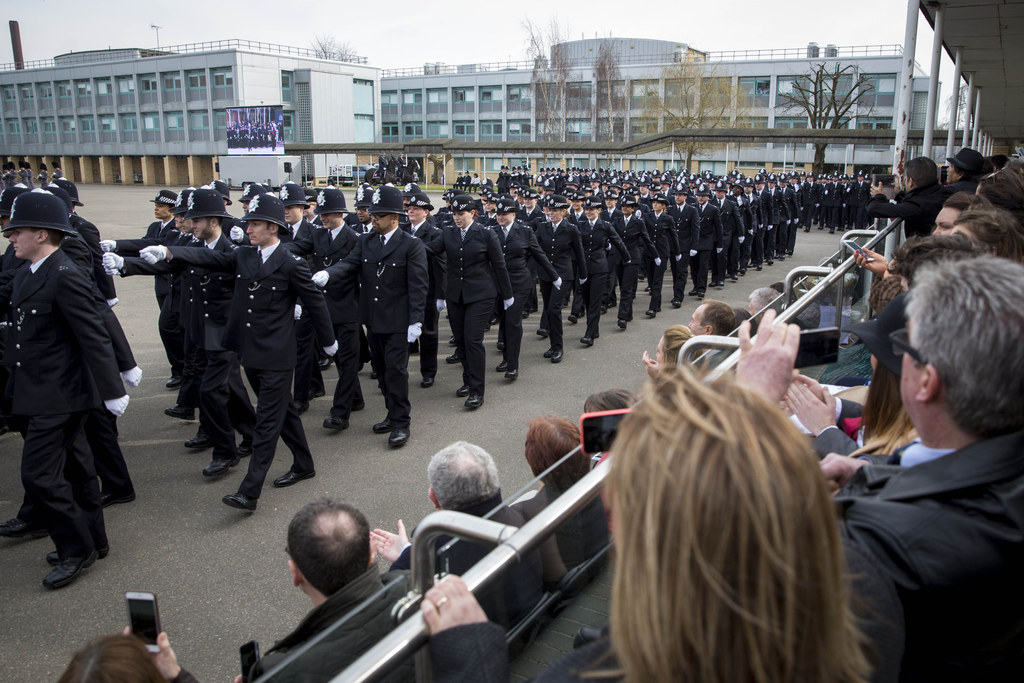 Another surprise was Osborne's reversal of widely expected plans to cut police budgets, which will remain untouched in real terms.
While he said that police reform must continue, such as through forces merging back office functions and sharing information, Osborne surprised political observers and serving police officers, who have complained about a reduction of 17,000 police staff since 2010.
"Now is the time to back our police and give them the tools do the job," he said.
"I am today announcing there will be no cuts in the police budget at all. There will be real terms protection for police funding. The police protect us, and we're going to protect the police."
Osborne said Holloway prison in London, one of the largest women's prisons in Europe, would be among the outdated jails the government will shut and sell off, to make way for housing.
The counter-terrorism budget will be increased by 30%, Osborne said.
Shadow home secretary Andy Burnham cautioned that "real-term cuts" could still be on the way despite the promise of protection:
"Tampon tax" fund launched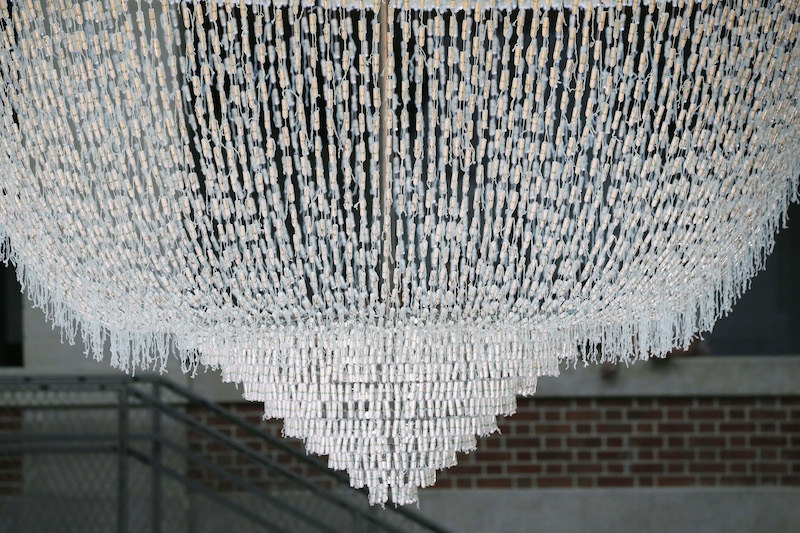 Osborne said that while he couldn't repeal the 5% VAT rate paid on tampons and sanitary towels, he could redistribute the £15 million a year it generates to good causes.
The first £5 million will be distributed among the women's charities Eve Appeal, SafeLives and Women's Aid, and The Haven. Charities are invited to bid for the remainder.
"Three hundred thousand people have signed a petition arguing that no VAT should be charged on sanitary products," Osborne said. "We already charge the lowest 5% rate allowable under European law and we're committed to getting the EU rules changed."
Some women were unconvinced by the move.
Elsewhere, as part of a £5 billion investment in UK roads, there is now a "permanent pothole fund".
The Conservatives' election manifesto promised to protect spending on the NHS, pensions, foreign aid, education, and defence, so those areas were untouched by the cuts announced on Wednesday.
Spending on health will rise to £120 billion by 2019–20, up from £101 billion this year. Osborne also announced an extra £600 million to be spent on mental health care.
The state pension will rise by £3.35 a week to £199.30 next year.
Meanwhile, transport, environment, and energy are the areas that will lose out, with annual budgets dropping 37%, 15%, and 22% respectively.
Such is the size of the state's commitment to health and pensions that they will account for an estimated 43% of public spending by 2020, compared to a third in 1997–8.
As for the overall economy, GDP is expected to grow 2.4% in 2015 – a forecast unchanged from June.
Government borrowing will be £73.5 billion this year but is expected to fall to £49.9 billion next year, before reaching a surplus in 2019–20 of £10.1 billion.
In his response, shadow chancellor John McDonnell criticised Osborne for not acting fast enough to alleviate the deficit.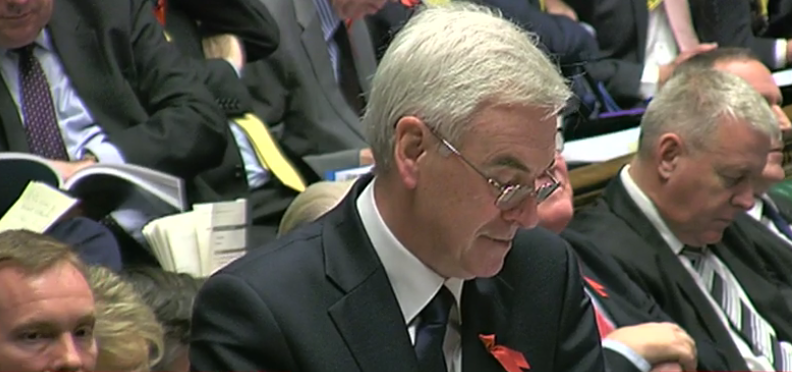 "After five years, the deficit has not been eliminated and this year is predicted to be over £70 billion," he told the house. "Instead of taking five years as he promised to get rid of it, it's going to take 10. After five years as chancellor there are no excuses."
In a bizarre move, McDonnell also quoted Mao Zedong and threw a copy of the Chinese revolutionary leader's Little Red Book at Osborne.