This insanely stunning person is Amara La Negra, a child star turned singer/rapper and reality star on Love & Hip Hop Miami.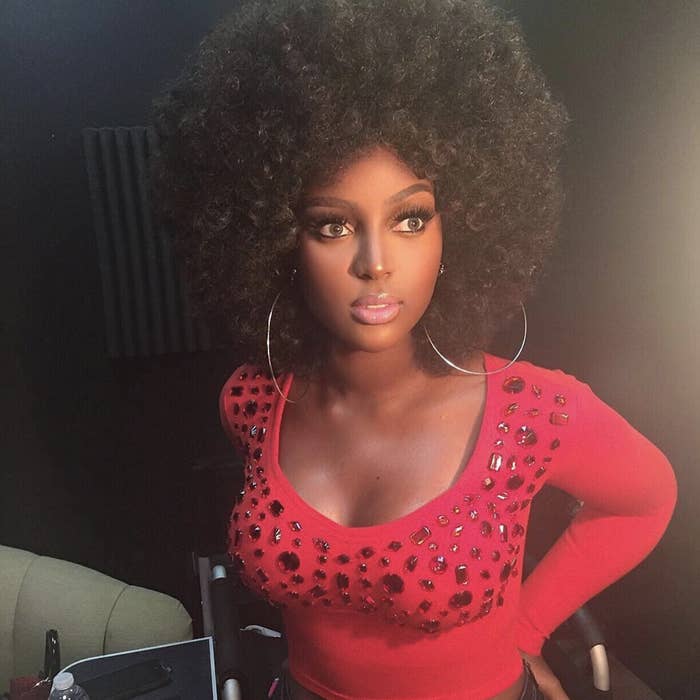 The Miami native is Domincan, identifies as Afro-Latina, and is damn proud of her black heritage. Her stage name Amara La Negra literally translates to Amara the Black Woman.
So in the LHH: MIA premiere, which aired on Monday, Amara had a business meeting with her castmate Young Hollywood, a music producer. During the meetup, he advised Amara on her "image," telling her to be "a little more Beyoncé, a little less Macy Gray…a little more sensual."
And when Amara asked him if it was impossible for her to be elegant with an Afro, he replied, "Yeah, I guess so." He later called her a "Nutella queen" and "psychotic" and put up a black power fist before saying, "You're a little intense about this whole Africa thing."
Well, Amara wasn't here for ANY of Young Hollywood's critiques on her looks, hair texture included. "I'm extremely proud of my brown skin. I'm proud of my color, of the way that my hair curls," she said. "I'm proud of who I am and nobody's gonna take that away from me."
The scene sparked some major conversations on Twitter. People brought up colorism within the Latinx community...
...and reminded others that this wasn't anything new.
Others pointed to the importance of Amara's being on a national mainstream TV show...
... and set the record straight on Amara's ICONIC status in the Latinx community...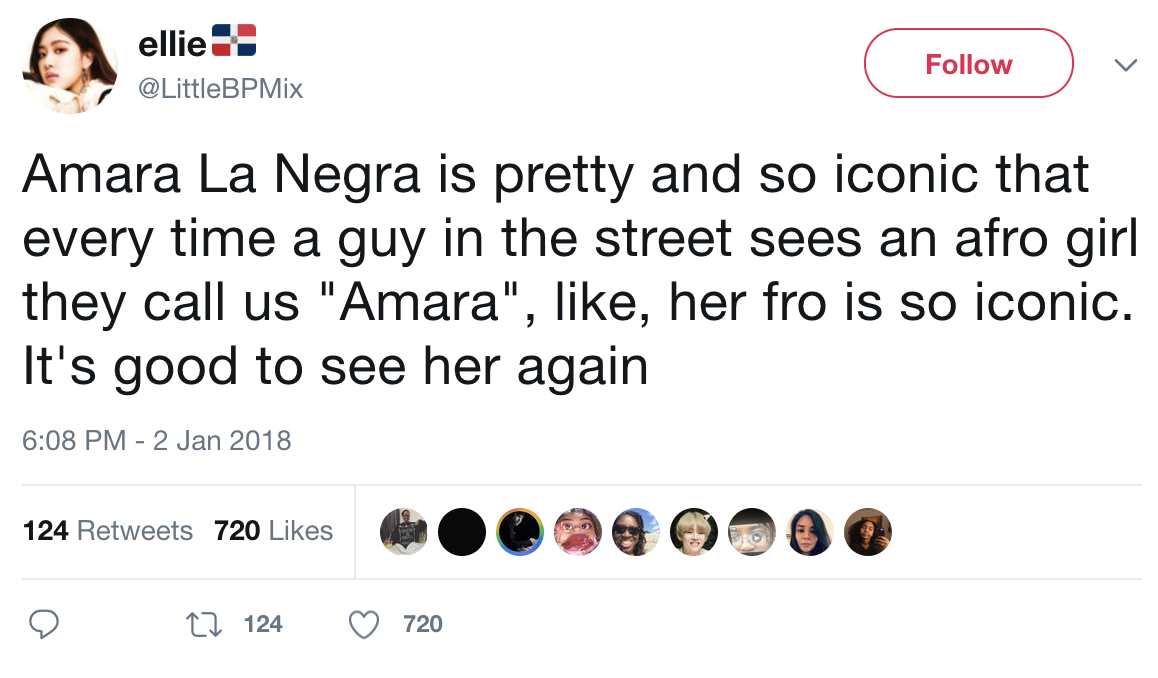 ...That status being QUEEN!
Amara tweeted her many thanks the next day, saying that she was "about to cry."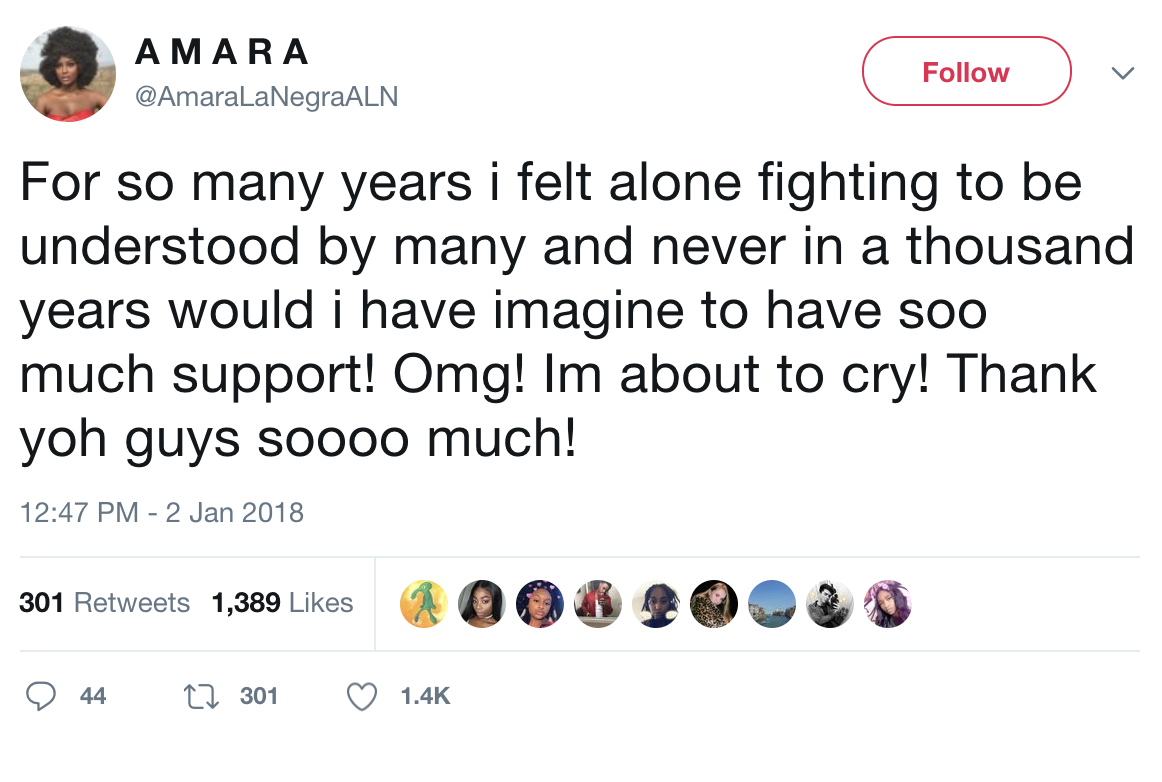 And to top it all off, Billboard Magazine just announced that Amara's signed a multi-album record deal with Fast Life Entertainment Worldwide and BMG!!!
TO AMARA AND ALL THE OTHER UNAPOLOGETIC AFRO-LATINAS OUT THERE, WE SEE YOU, AND YOUR BLACK IS HELLA BEAUTIFUL!!!