Most recently, Aina opened up about her new breast implants in a super candid vlog titled "SOOOOO I got plastic surgery."
"Straight up, I had a breast augmentation," the beauty influencer said in the viral video. "I got my boobs done and I'm not ashamed of that."
She shared that she got the implants because she wanted "a hint more underboob" and "a little more fullness up top," admitting that she was happy that she waited until she was 30 before undergoing the procedure.
Aina also said she wanted to share the personal choice in such a public space because, "I feel like the great things about platforms like Youtube is that if I have questions, if I have doubts, if I have concerns, worries, I can get online and see a real person look me dead in the lens and tell me the truth about their experience."
Jackie Aina fans were here for her openness and said so in the comments: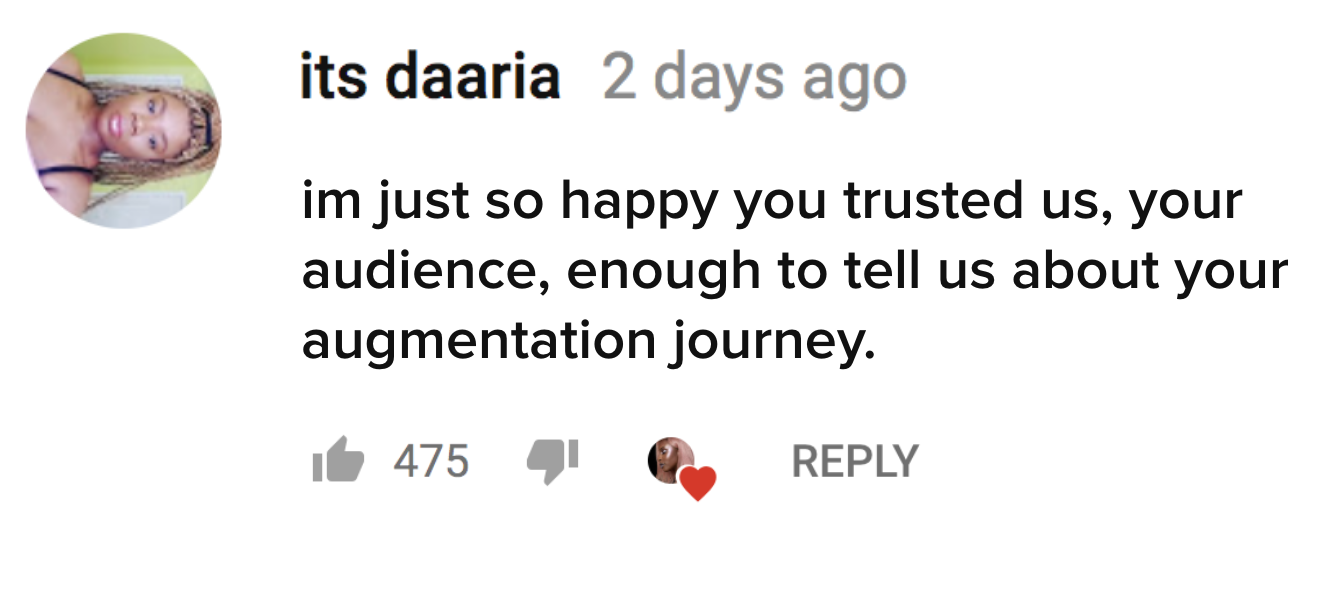 And some people even revealed their own plastic surgery experiences:

THANKS FOR SPARKING SUCH AN OPEN DISCUSSION, JACKIE, JACKIE, JACKIE, JACKIEEEE <3