T-Pain Thinks Arya Deserves Some "Premium" D After Saving The World, And Actor Joe Dempsie Aka Gendry Had The BEST Response
Written with ZERO Episode 3 spoilers, for your reading pleasure.
So, this is a story all about how T-Pain aka Teddy Penderassdown aka the Godfather of Autotune tweeted one of the BEST reactions to last night's life-changing Game of Thrones episode.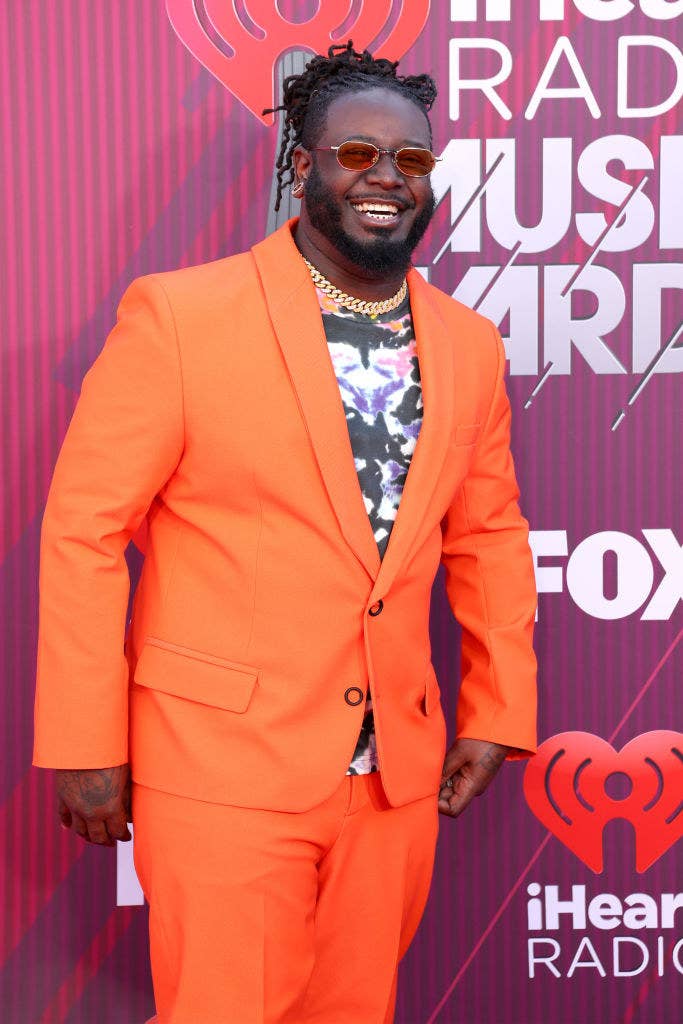 I'm gonna keep it spoiler-free for those of y'all who are still snuggled up under a rock somewhere. But what I will say is that Arya did something EPIC/MAJOR/BAWSE in Episode 3, which cemented her place in every GoT fan's heart, T-Pain's included.
(If you're wondering why in the world Mr. Nappy Boy would even bring up the D, I'd wager he's referencing that time Arya and Gendry finally got it on in Episode 2.)
More than 43,000 people have liked T-Pain's tweet, presumably in agreement, but actor Joe Dempsie, who plays Gendry himself, seems to feel some kinda way about it.
T-Pain assured Joe that he "killed it for sure no doubt," but then shaded him some more with a Podrick dig.
That's when Joe admitted that he/Gendry was actually sprung off of Arya, to which T-Pain reminded the hot blacksmith that he had, in fact, "hit it first."
The two ended the hilarious exchange on excellent terms, with Joe thanking T-Pain for the classic bop "I'm on a Boat" and T-Pain replying, "You're the man!"
I dunno about y'all, but I needed a goddamn laugh after everything that went down at Winterfell. So thank you BOTH, T-Pain and Joe.