Meet Emily and Thomas, a lovely couple from Dayton, Ohio who got engaged this past summer. Get into that view!!!
To celebrate the special occasion, they had an engagement photoshoot with photographer Jaycee Brammer. But little did they know, another very special moment was about to take place...A PHOTOBOMB BY NONE OTHER THAN COMEDY LEGEND DAVE CHAPPELLE!!!
"[When we first saw Dave,] we asked if he would join in on our photoshoot, and he politely declined, stating that he doesn't take photos with fans but he appreciated the offer," Tommy told BuzzFeed's As/Is. "About 10 minutes after that he said 'Alright, I'm gonna photobomb you guys,' and did just that."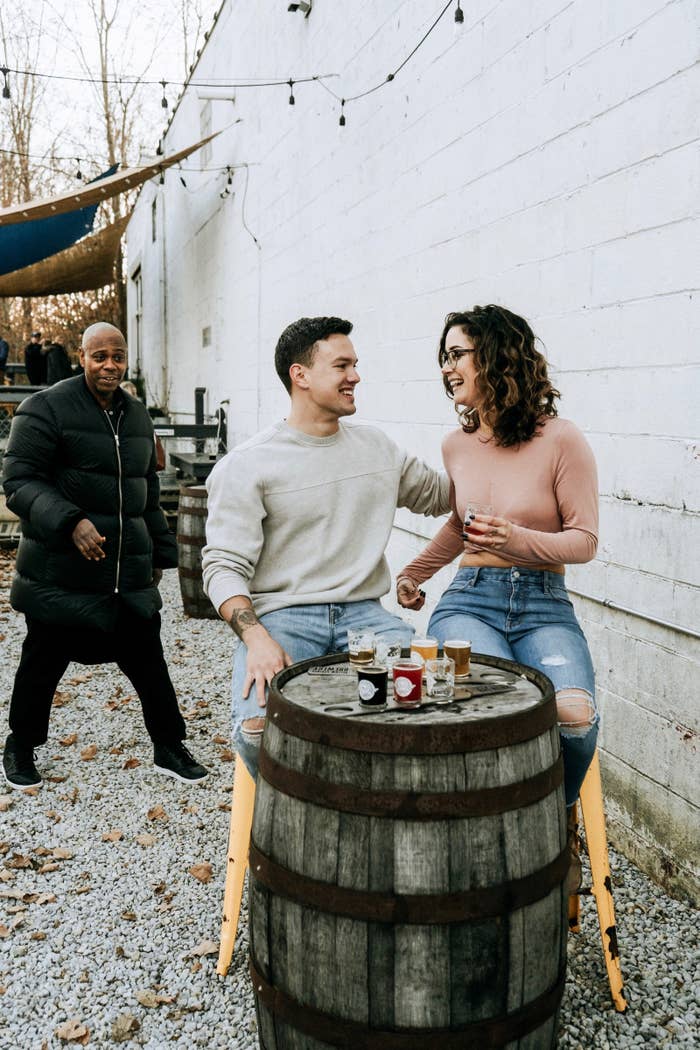 As long-time fans of Dave and his iconic series The Chapelle Show, Tommy, Emily, and Jaycee are forever grateful to the celebrity for breaking his own policy for a one-of-a-kind photo op. "He really made a fantastic day of celebrating our engagement into a day that both we and our friends and families will never forget," Tommy said.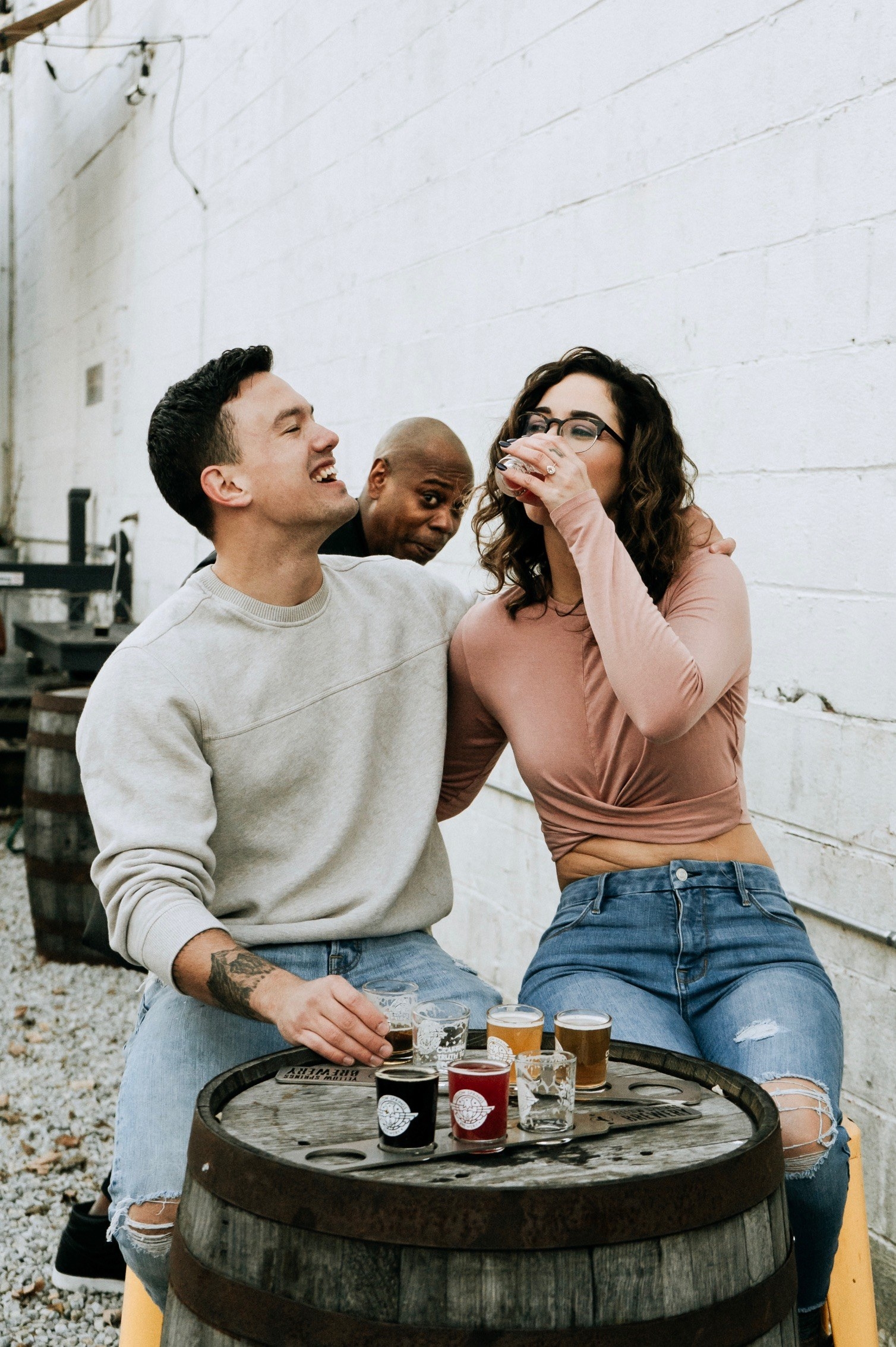 And Dave, if you're reading this, Tommy has a message for you: "This has been an incredible experience, and we've enjoyed every day of riding in the wake of your fame. There's no pressure, but a wedding invitation will be heading your way!"