17 Hilarious Pics That'll Make Any Makeup Lover With A Dog Say "Yup, Pretty Much"
"So you're gonna wanna take your paw and lightly tap your base shadow like this..."
2.
This beauty who was rudely interrupted during her #GRWM tutorial.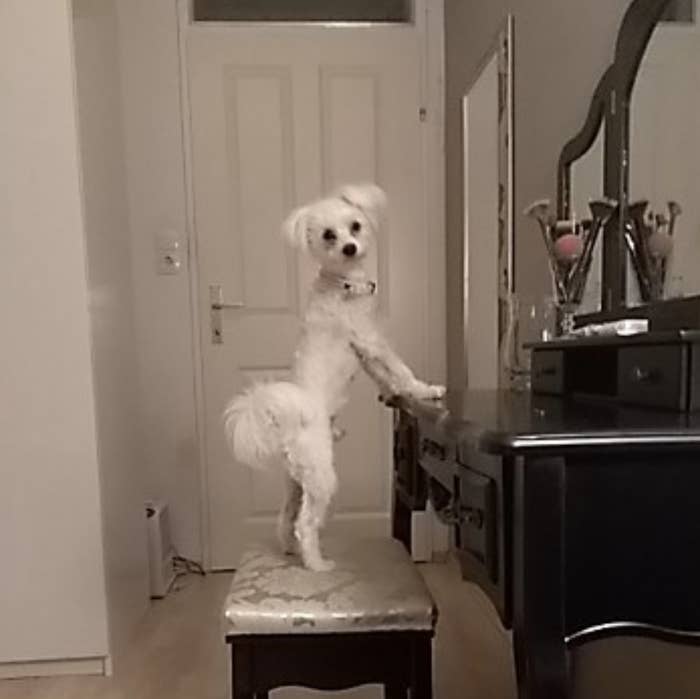 5.
And these vloggers who totally nailed the best friend makeup challenge.
7.
This cutie who's all like "Kylie Jenner? I don't know her."
8.
This doggo who blended for the gawds.
9.
And this pro who said, "Eff paws. We using brushes over here."
11.
This savage who doesn't give AF about a name brand.
12.
This sweetie who's sorry she finished your lip gloss.
13.
And this beauty lover who's got zero fucks about her makeup addiction.
14.
This pup who's gonna need to make a Sephora run real soon.
15.
This doggy who's all about a low-maintenance ~lewk~.
16.
This pooch who wasn't feeling this shade.
17.
And this self-taught hound who now has 2.5 million IG followers and her very own collection of palettes dropping next month.