Geoffrey Owens has graced our TV screens for more than 20 years now. He's best know for playing son-in-law Elvin Tibideaux on "The Cosby Show," but he's also appeared in 30+ shows and films, including "Built to Last" and "Divorce."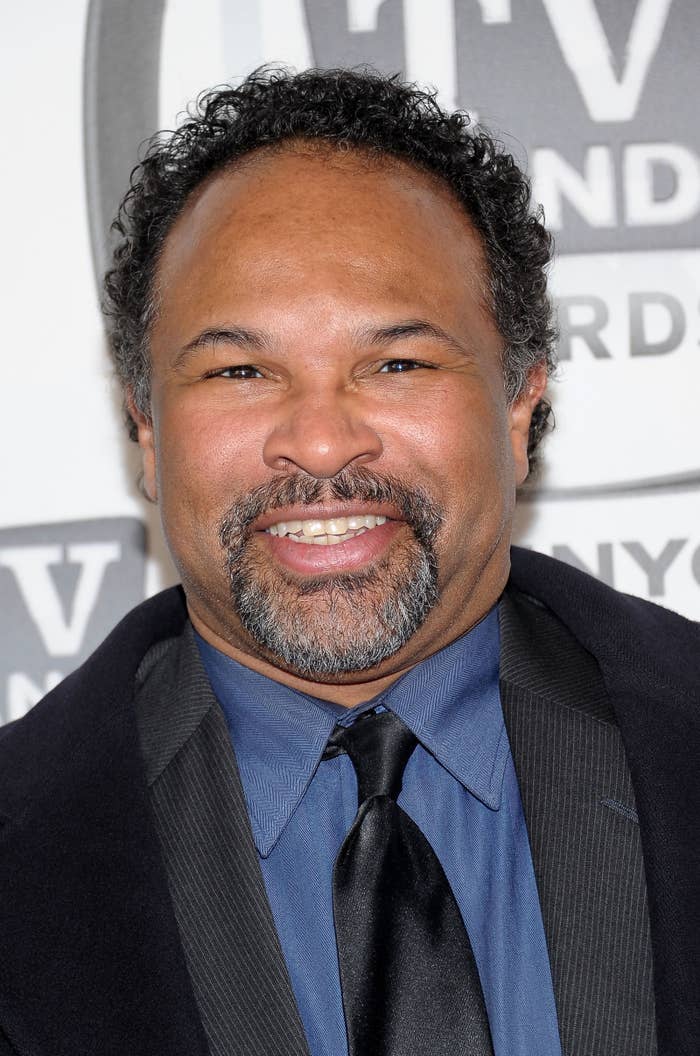 The seasoned actor recently made headlines after The Daily Mail and Fox News reported about his working at a New Jersey Trader Joe's grocery store. The Daily Mail story included language like "from learning lines to serving the long line!" ultimately sparking a larger discussion on job shaming this past Labor Day weekend.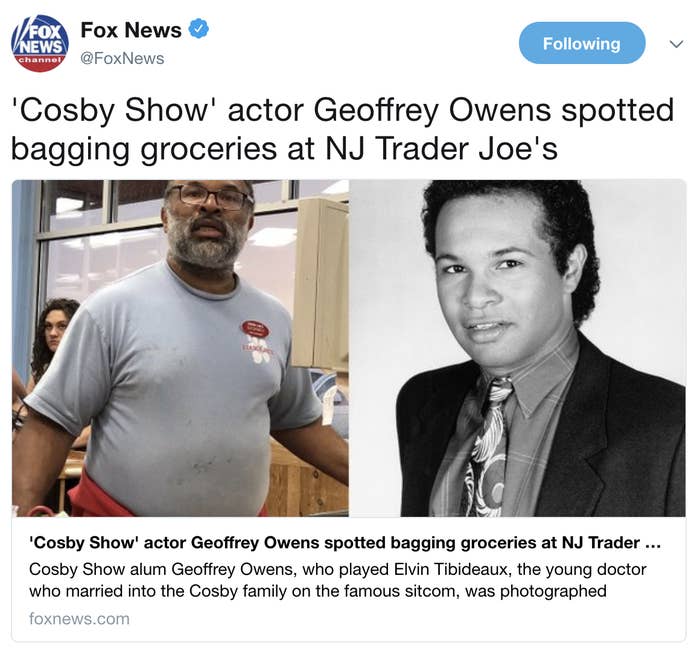 But as Geoffrey told Robin Roberts in an exclusive "Good Morning America" interview earlier today, his initial feelings of devastation soon turned into gratitude as tens of thousands of people came to his defense via social media.
Inspired by Geoffrey's story, The SAG-AFTRA Foundation started the now-viral #ActorsWithDayJobs hashtag to destigmatize the ways in which performers support themselves and their loved ones. Here are some of the motivational responses:
"So you know back in the day I was a Social worker on the Lower East Side NYC and pursuing an acting career...I Loved working with my Humanity and Humanity has always Loved Me Back...The hustle is real as in gratitude..."
"Waitress, hostess, box office worker, nanny, receptionist, personal organizer. The norm for an artist is not being paid to do what we love, the norm is to HUSTLE and do whatever it takes to chase that dream. There is no shame in that—only pride."
"I bartended for 15yrs while pursuing my acting career. Many of those nights I was literally on the TV while taking orders from customers. They would say 'hey, isn't that you?' I'd say, 'yup, would you like a glass of wine w/ your steak?'"
"Right now I'm on the of the lucky few who gets to just be an actor. But for 15+ years, I was also an admin assistant, customer service manager, online community manager, freelance writer, telemarketer, & SAT tutor... & will do it again if I gotta."
"After 3 Bway shows and a Tony nom. my unemployment ran out so I got a job at a gift shop. One a day a customer said, 'has anyone ever told you you look like Liz Callaway?' I confessed it was me. He said 'good for you!!' That was Ira Levin, who wrote Deathtrap."
"Got a job as a hostess when I left General Hospital. Many didn't understand why I'd leave #GH without another acting gig waiting for me. (If only we could all be so lucky). This is what dedication to your artistic happiness actually looks like."
"After a few years of not having a day job, I'm back to having one this year. This industry is harder than anyone can imagine!! I teach little kids how to swim!"
"Bartender/server (so many restaurants), exec secretary, accounting for trailer prod co, taught lawyers improv skills, temp at methadone research clinic. The list goes on. You do what you have to do to be able to do what you love. That's. Called. Grit."
"My Pringles spot came on during the Winter Olympics, which was on where I was bartending. I was a real estate agent, when my Ruby Tuesday's spot came on the TV at the apt I was showing. Working as a writer for a marketing company when I had a part on House."
"ONE of my favorite day jobs was working at the children's book store, Storyopolis! I love, Love, LOVED it and it put food, Food, FOOD on my table. There ain't #NOSHAME in your game."
"I'm a preschool teacher and writer. I've had and will probably continue to have day jobs to survive but I'm always an actor."
Shout out to all the actors pursuing their dreams by any means necessary!
Do you have an #ActorsWithDayJobs story? Do you also work multiple jobs to support your ultimate dreams and goals? Share your story in the comment section below!