1.
This cherry and plum tart measures 1,066 feet long: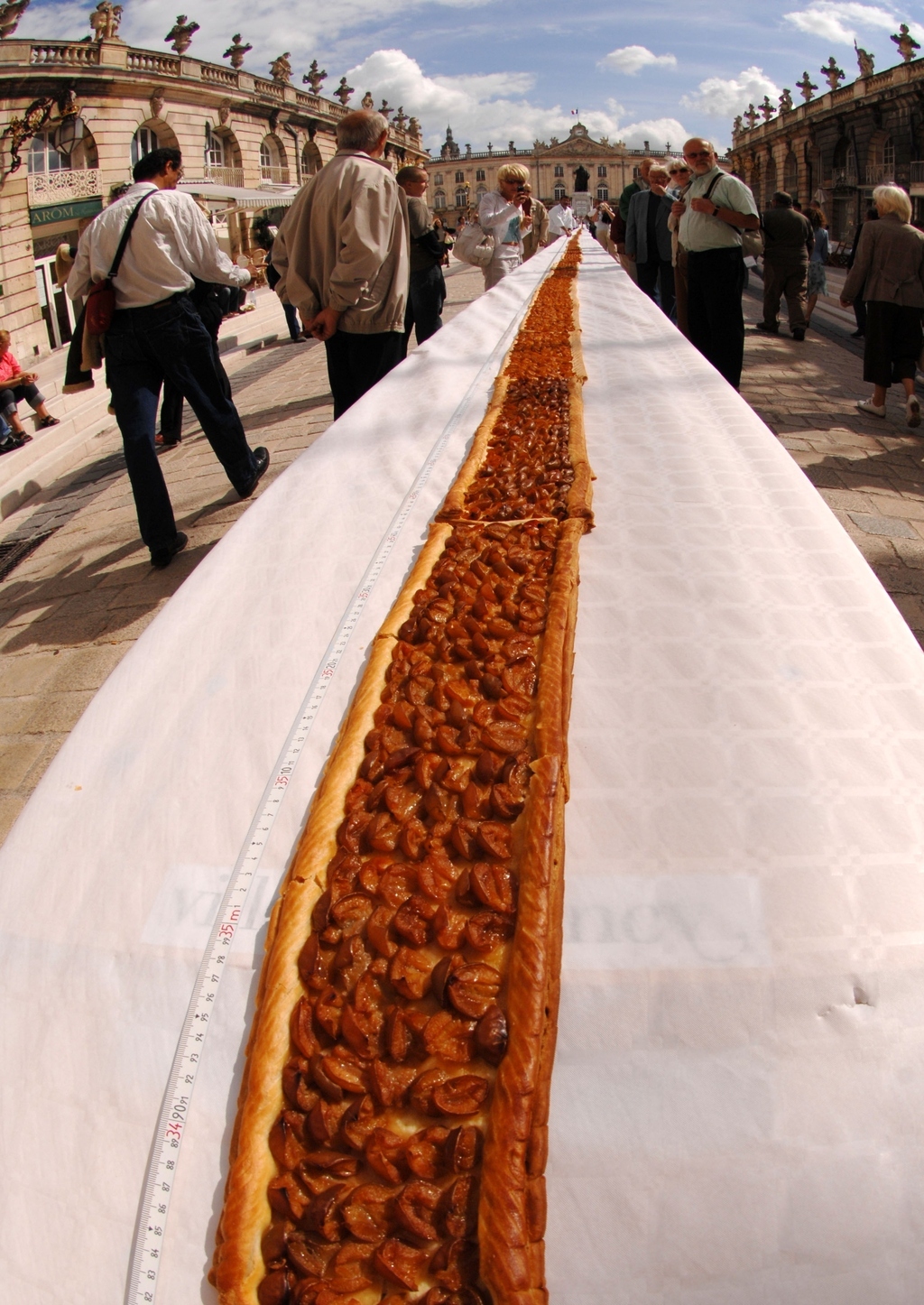 2.
This tower of bread is 25 feet tall: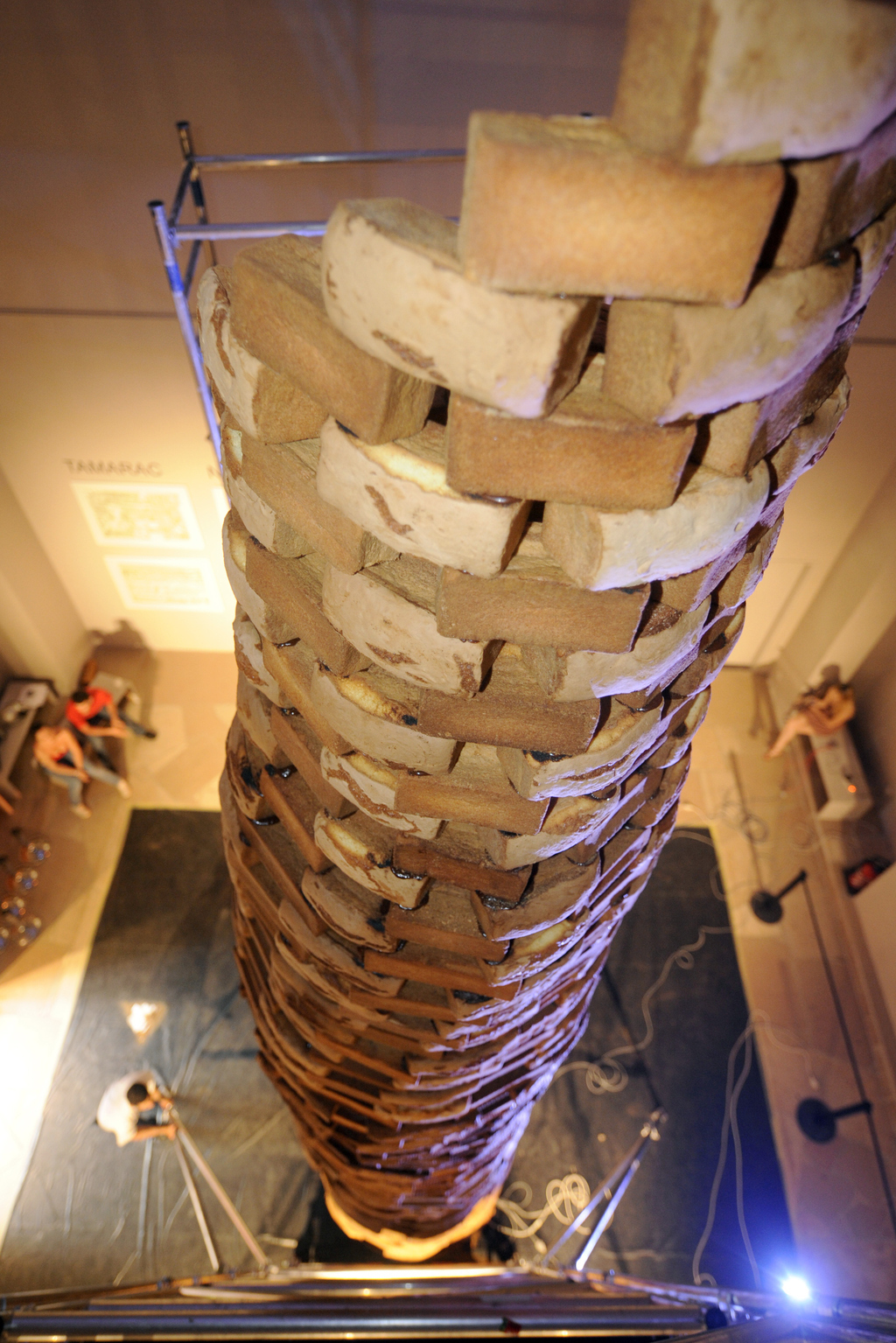 3.
19,800 pounds of flour and 8,800 pounds of tomato sauce were needed to make this margherita pizza: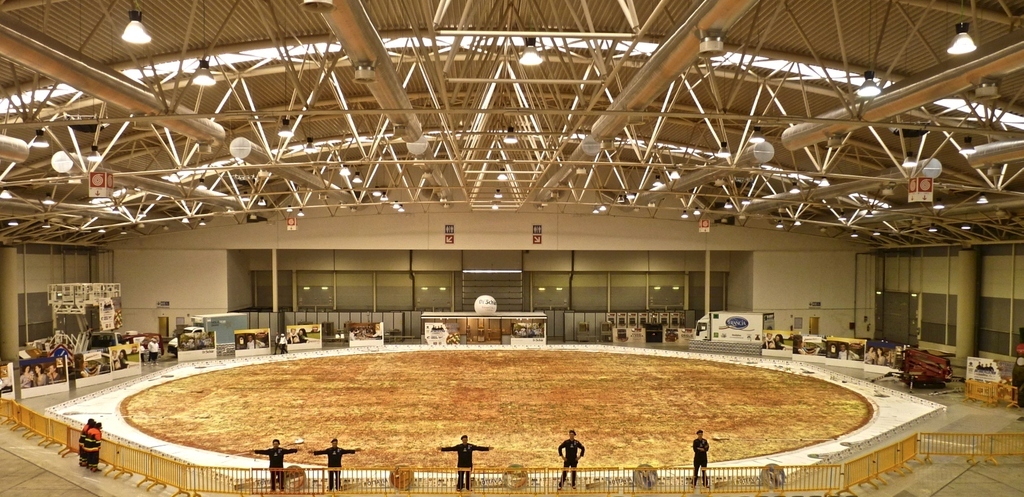 4.
This taco is 164 feet long: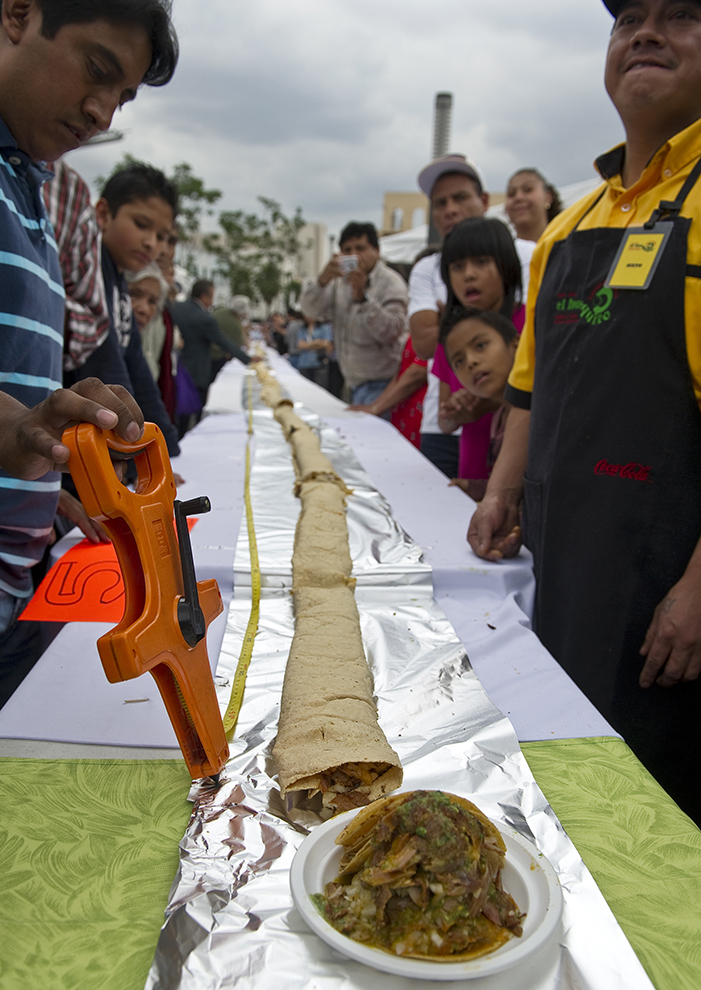 5.
This big doughnut is comprised of 90,000 little doughnuts: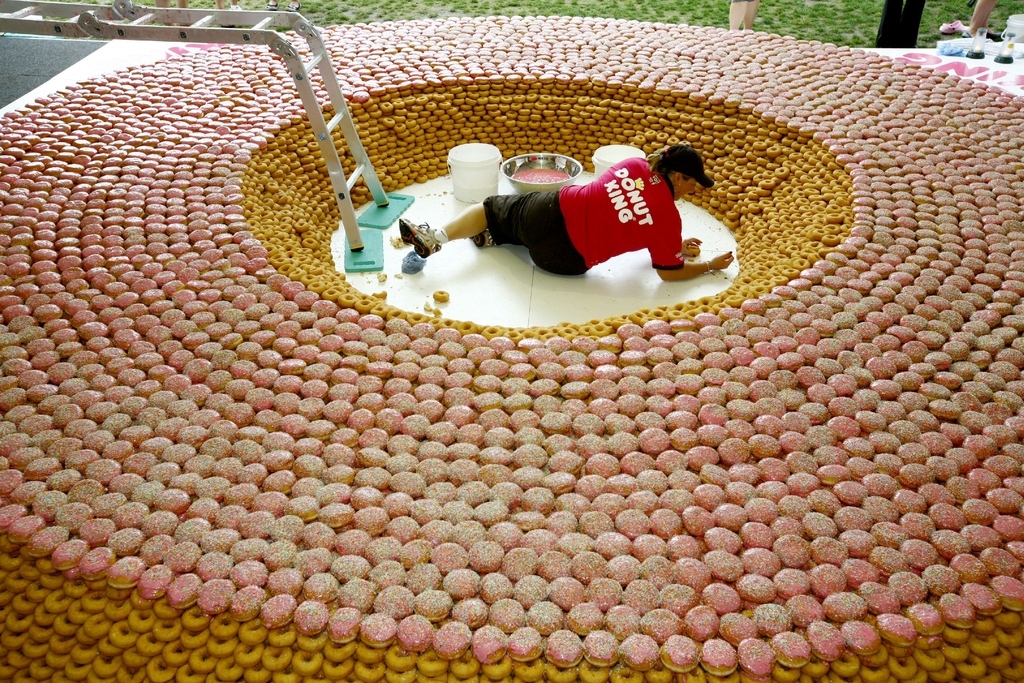 6.
This dumpling weighs 786 pounds: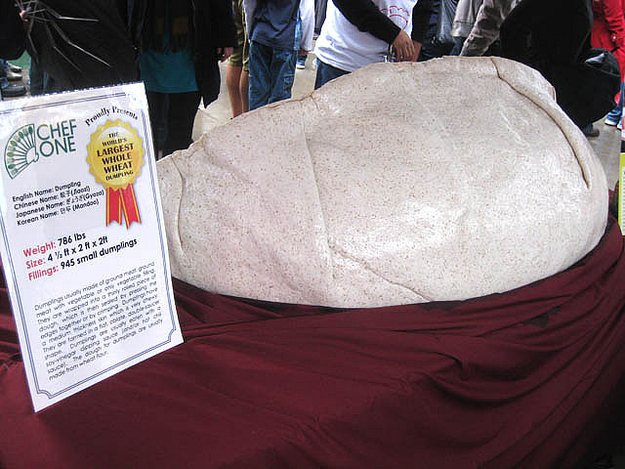 7.
This pagota is made of 18,888 Chinese buns to celebrate the Chinese New Year: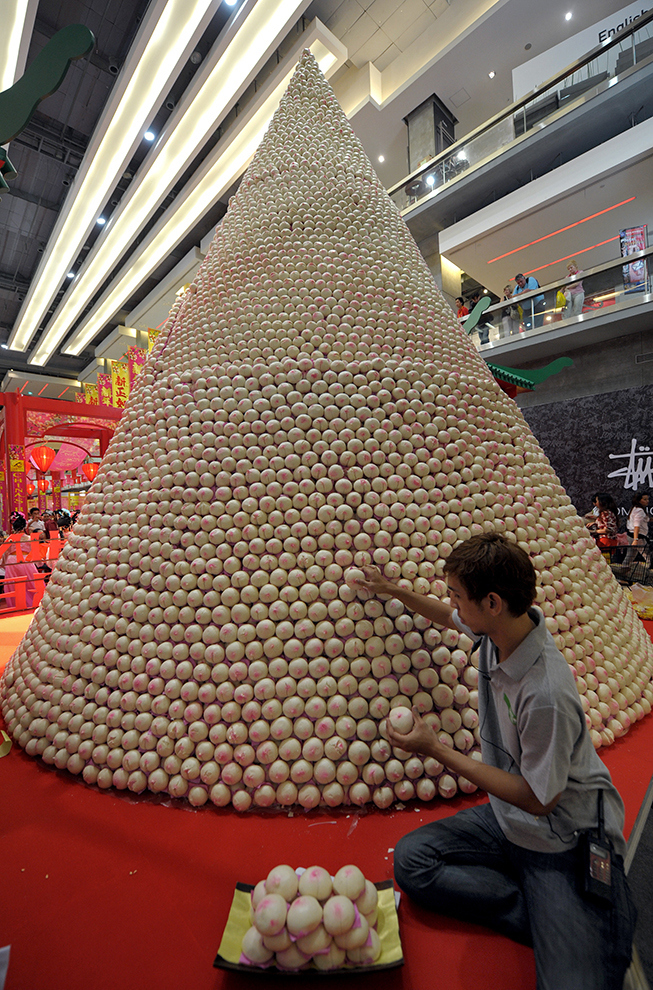 8.
This cheesecake weighs two tons: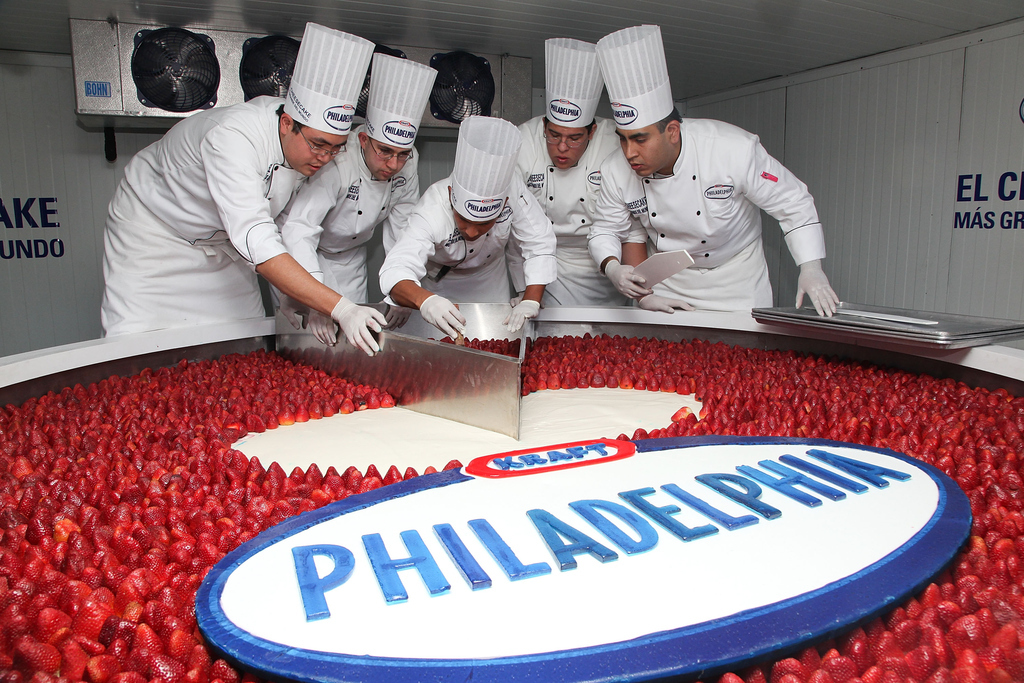 9.
But this ice cream cake takes... um... the cake... because it weighs eight tons: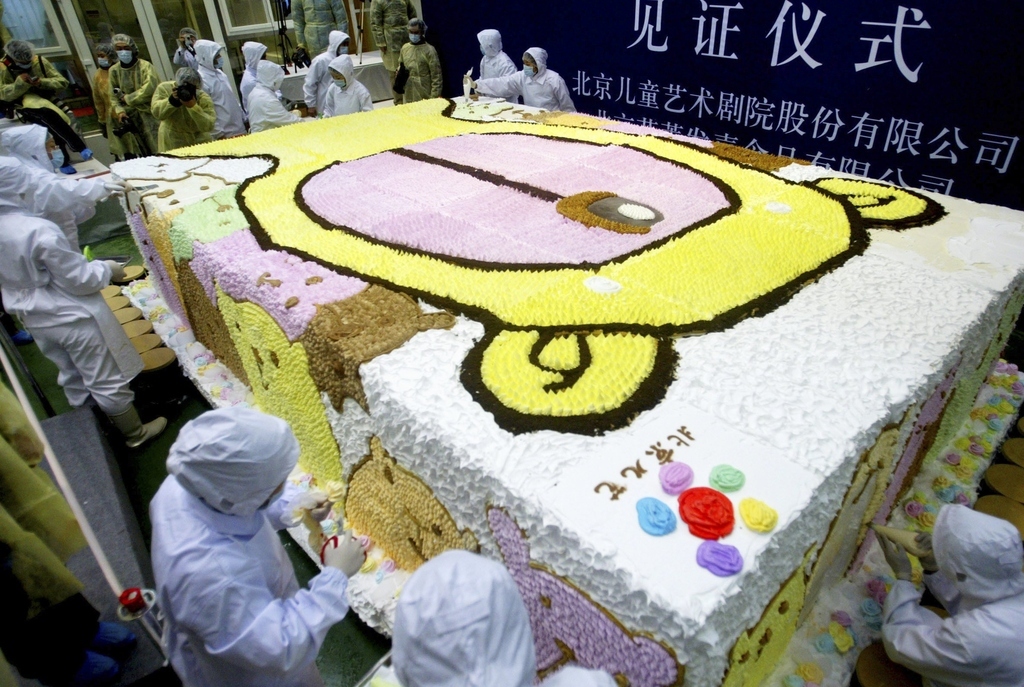 10.
And don't even think about cutting into this cheese: