Bomba de Palomitas del Dr. Junkenstein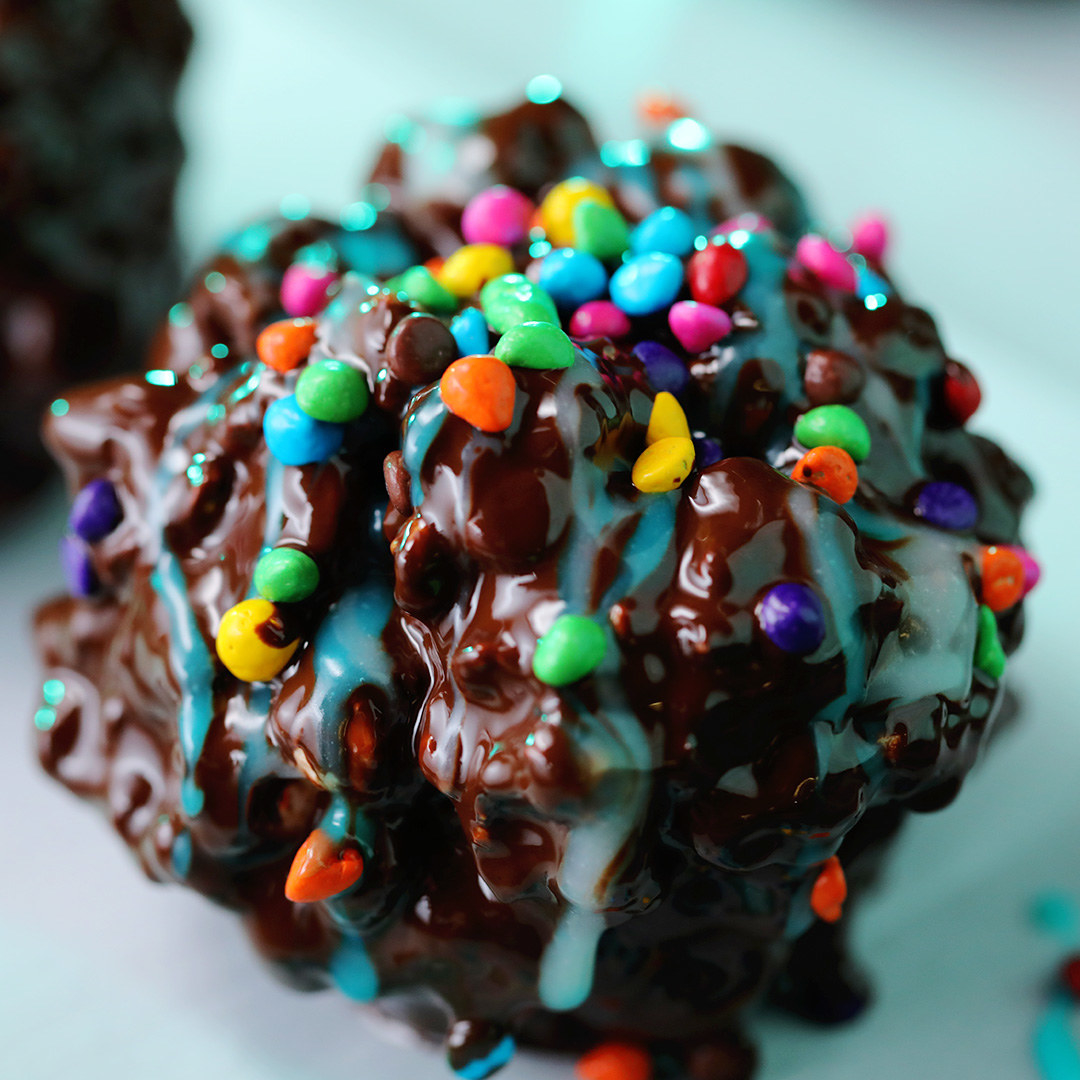 INGREDIENTES
Para 12 personas
Bolas de palomitas
2 cucharadas de aceite de girasol
2,4 kg de granos de maíz
115 g de mantequilla
1 bolsa de nubes
1 cucharada de sal
570 g de chocolate derretidos con una cucharada de aceite de coco
Toppings [opcional]
Chocolatitos
Frutos secos
Chocolate blanco derretido
Mantequilla de cacahuete derretida
Canela y azúcar
Cacao en polvo y azúcar
Escamas de sal
Crackers machacados
PREPARACIÓN
1. Hacer 2,4 kg de palomitas con aceite de girasol en una sartén.
2. Derretir mantequilla en una olla grande, añadir las nubes.
3. Cocinar a fuego medio hasta que esté todo derretido y suave.
4. Añadir sal.
5. Verter la mezcla de las nubes sobre las palomitas y mezclar con una espátula hasta que las palomitas estén totalmente cubiertas.
6. Con las manos engrasadas, haz bolas del tamaño de una pelota de tenis y ponlas sobre papel de horno.
7. Derrite el chocolate y sumerge las bolas hasta que estén recubiertas hasta la mitad o totalmente.
8. Mientras que el chocolate esté todavía caliente, añade tus toppings favoritos y ponlas en el frigorífico para que se endurezcan.
Looks like there are no comments yet.
Be the first to comment!