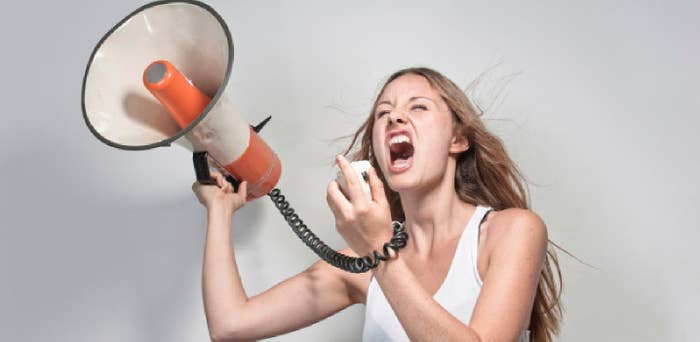 Written by: Janet Carlson and Sameer Somal
Reputation matters. You've always known this to be true. Remember back in high school, when you first started thinking about your reputation and it certainly mattered then...now imagine if your friends, and even worse, if your enemies could have posted comments about you? Yikes! In the face of the digital revolution, managing your personal and professional reputation is no longer optional - your digital presence directly correlates to your opportunity set. Lousy comments and reviews can be devastating, just as the class big-mouth or bully was in high school, except now, the mean or dishonest people have the internet, with virtual megaphones to shout from.
The One Eleven Group has been working with clients to manage their online reputations as a key part of the agency relationship. Janet Carlson, CEO of the One Eleven Group, says, "One of the first questions we ask a new client is 'Are you aware of and how are you managing your online reputation?' More often than not, we are asked what online reputation management IS!" In order to scale the workload and add additional knowledge and expertise, the One Eleven Group has partnered with digital reputation experts, Blue Ocean Global Technology. In a recent interview, co-founder Sameer Somal, who shares perspective on reputation management best practices at conferences globally says, "With the availability of various online communication platforms, managing an online reputation requires more effort, consistency, coordination, and investment. Compared to just a decade ago, dependency on PR or internal team yields less results than bloggers, web-based media, and non-governmental organizations."
So where do you begin? We encourage our clients to start by taking a Google Test and search for their business online. What did you find? Negative reviews, positive reviews or nothing? In the healthcare business, for example, online reputation matters more so than ever before. To illustrate this point, suppose a mother is searching for a physician because her 10 year old son needs surgery. When she Googles the surgeon that was recommended by the emergency room staff, search results yield 8 negative reviews by other parents and former patients. What is the chance that she will choose the recommended surgeon? ZERO PERCENT.
Suppose you are looking for a great date night restaurant - the one with two stars and a review at the top that says "the oysters were smelly and my steak was unseasoned and cooked literally to death" are highly unlikely to get your hard earned dollars. Ms. Carlson noted that, "Good reviews tend to attract more good reviews, but any business with many negative reviews are more likely to attract additional negative reviews, which is why it is so crucial to address negative reviews, and attract and encourage positive experiences to be recorded as positive reviews."
A subject matter expert witness on internet defamation, Mr. Somal says that, "Your reputation is a critical asset. Reputation is now not only defined by the value and results provided to clients, but also by the opinions, feedback, and reviews posted online. Consumers value interacting with businesses and service providers with a positive online reputation. The internet is now our default source for qualified research."
Consider negative reviews and feedback as opportunities to improve the customer experience. A tactful response will improve customer relationships and engagement of future prospects. Most businesses can be and are reviewed these days, and if you don't keep tabs on who is saying what about your business, the chances are, you are losing business opportunities. The consequences of not addressing false or inaccurate information about your business can adversely impact your reputation.
Having a policy to address and take the sting out of negative reviews is crucial, as is garnering positive reviews. More attention is being paid to online reputation management or ORM, since it can have such a great impact when someone looks into your business. Carlson expands further by saying, "You don't get a second chance for a first impression online. Carlson goes on to say, "almost all seekers of information and services go online first, so that first impression has to be good, or that potential customer is lost forever, and even worse, that they will likely share the information with friends and family."
Start by finding out how the world views your business, then you can start working on a plan to remedy your online reputation. Research shows that 85% of consumers trust online reviews as much as personal recommendations, while positive reviews make 73% of consumers trust a local business more. And, 49% of consumers need at least a four-star rating before they choose to use a business.* Act like your online reputation matters, because to the life of your business, it certainly does.
Overcoming negative press can be challenging if you don't have an ongoing online reputation monitoring and managing plan. We always tell our clients that a strong offense is the best defense. If your business is searched and multiple links for negative information appear in the search engine results, you lack the opportunity to overcome negative perception. Mr. Somal concludes, "As reputation experts, we are asked one question every day. What are reputations worth? Compared with traditional brand marketing, digital reputation management is a new frontier where, applicable guidance and proven research, are in limited supply. Our dependence, on the internet, for information, shapes how we approach creating, repairing and monitoring our reputations. Your success is now more dependent than ever on what is said (and not said) on the internet."
Source: Bright Local online poll, 2017
(https://www.brightlocal.com/learn/local-consumer-review-survey/)
Contact: Janet Carlson, CEO, One Eleven Group
janet.carlson@oneeleven-group.com