1.
Your wedding dress must be floor length.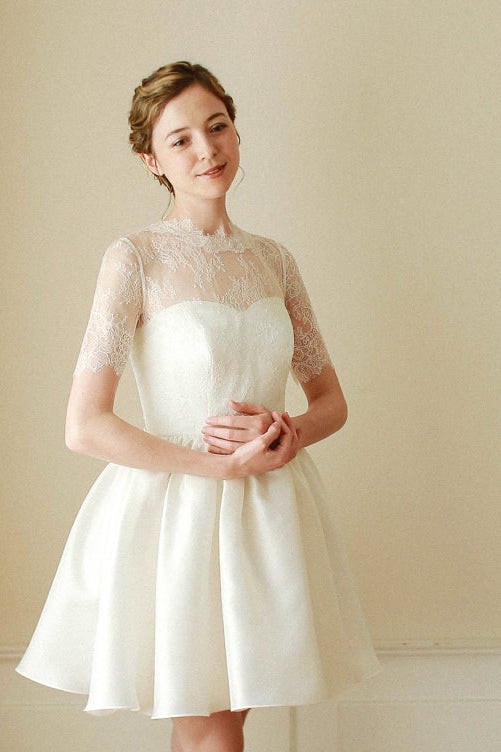 Short doesn't have to mean skimpy — tea-length dresses were popular in the 1950s and are a classy way to show off your best asset (if your best asset happens to be your legs).
2.
Your dress must be ornate and complicated.
3.
You must wear boring wedding heels.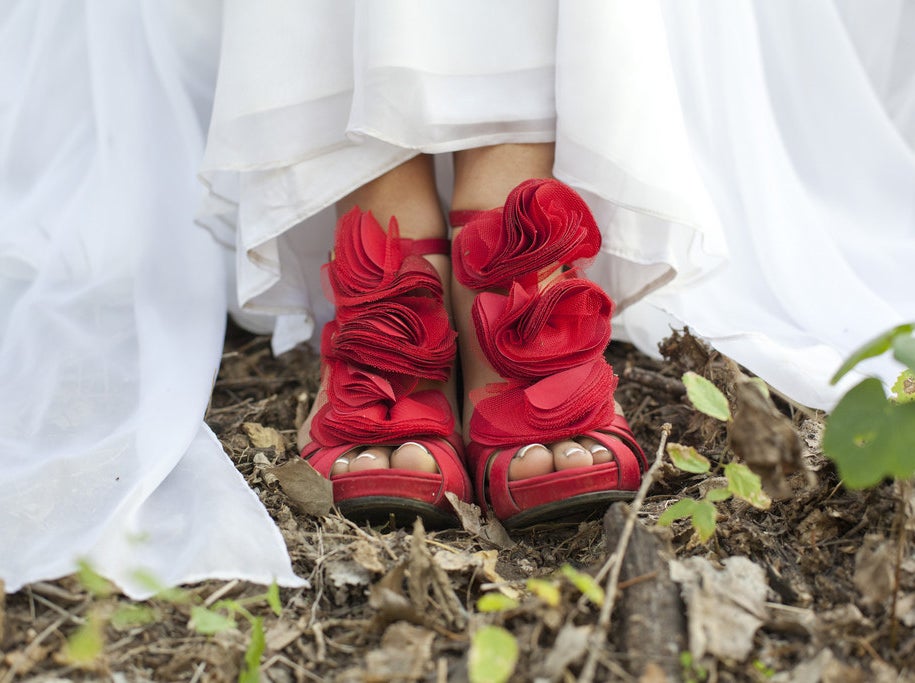 Who wants to wear white satin shoes they'll never wear again? Wear shoes you feel like yourself in!
4.
You shouldn't wear a coat during the reception.
5.
Your wedding dress can only be white.
An all-white gown is classic and stunning, but can be hard to pull off! Ivory and dusty rose gowns are great alternates that will help warm up your complexion.
6.
Your dress must be brand new or it will look outdated.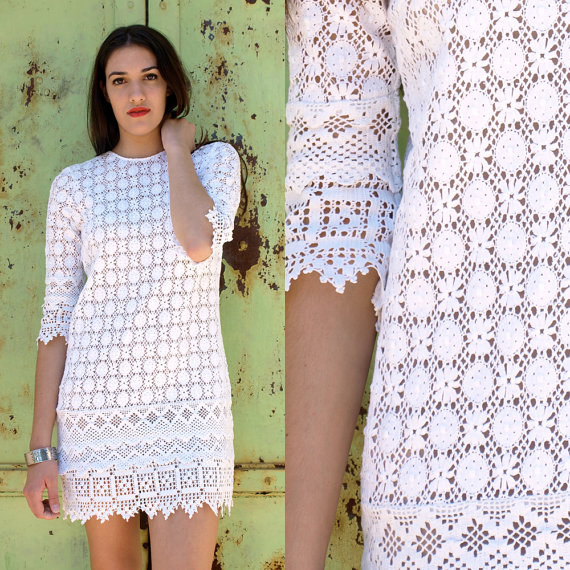 7.
Your dress will look matronly if it's all lace.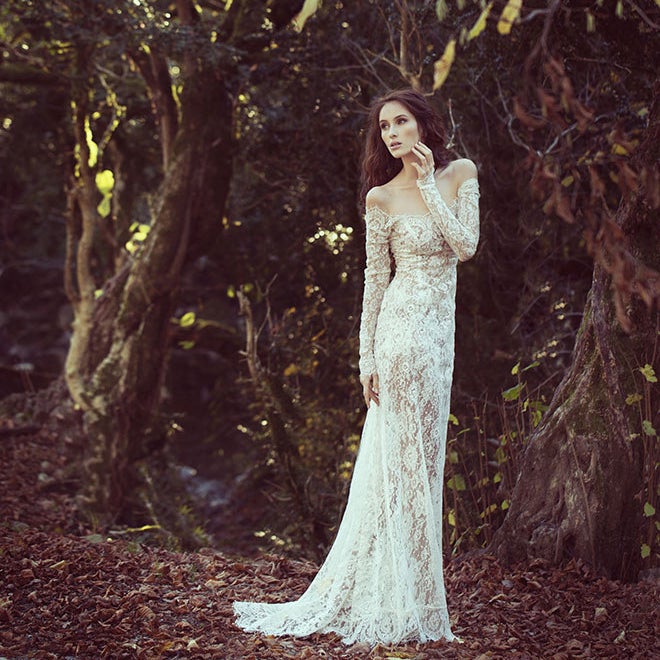 Old-fashioned, shmold-shfashoined — lace dresses and accessories can be very modern with the right cut and fit.
8.
Your bridesmaids must all wear the same dress.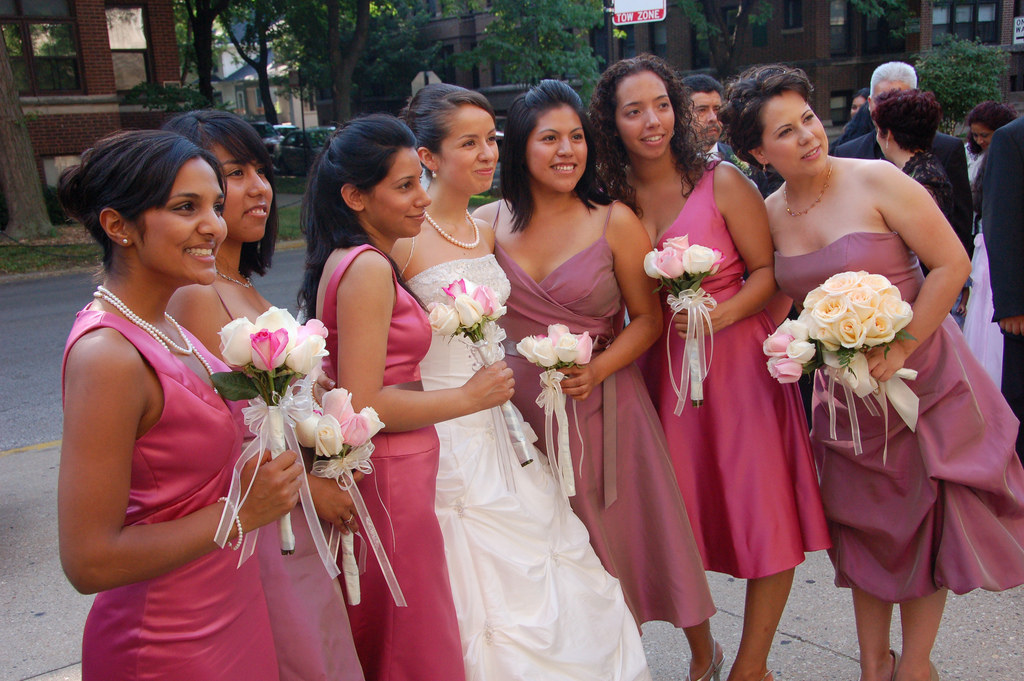 9.
Your wedding dress must be all one color.
Ombre wedding dresses are becoming more and more popular! It's a great way to inject a little bit of color in your bridal look if you're nervous about taking the plunge with a colorful gown.
10.
Your dress must be, well, a dress.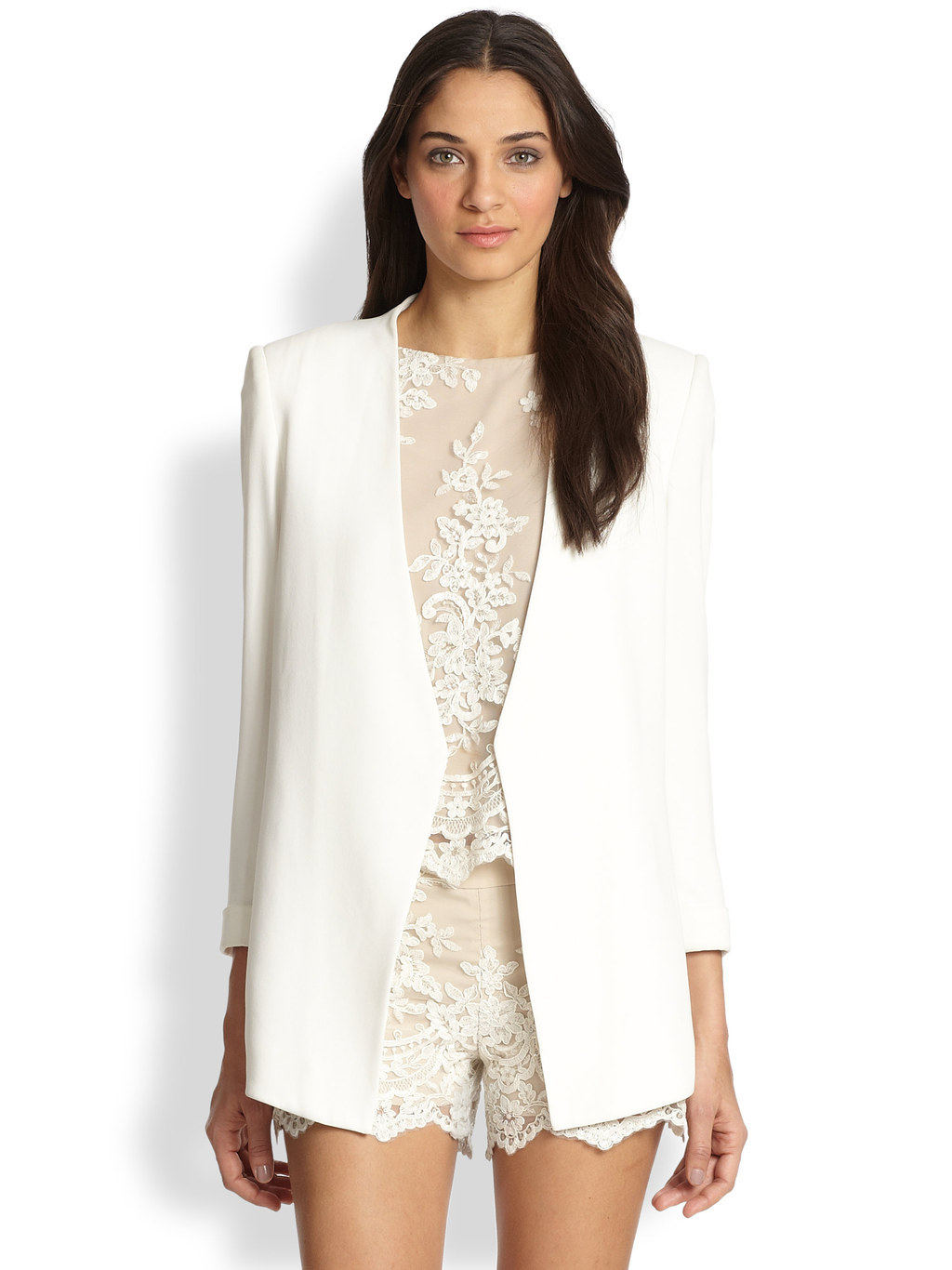 11.
Your dress should cost an arm and a leg.
Whether you're looking for something custom or ready-made, the options for affordable wedding dresses are limitless. The two dresses above both come in at under $400 total.
12.
Long story short: Who cares about rules, wear what makes you happy!