Cran-Pineapple™ Upside Down Cake Cocktail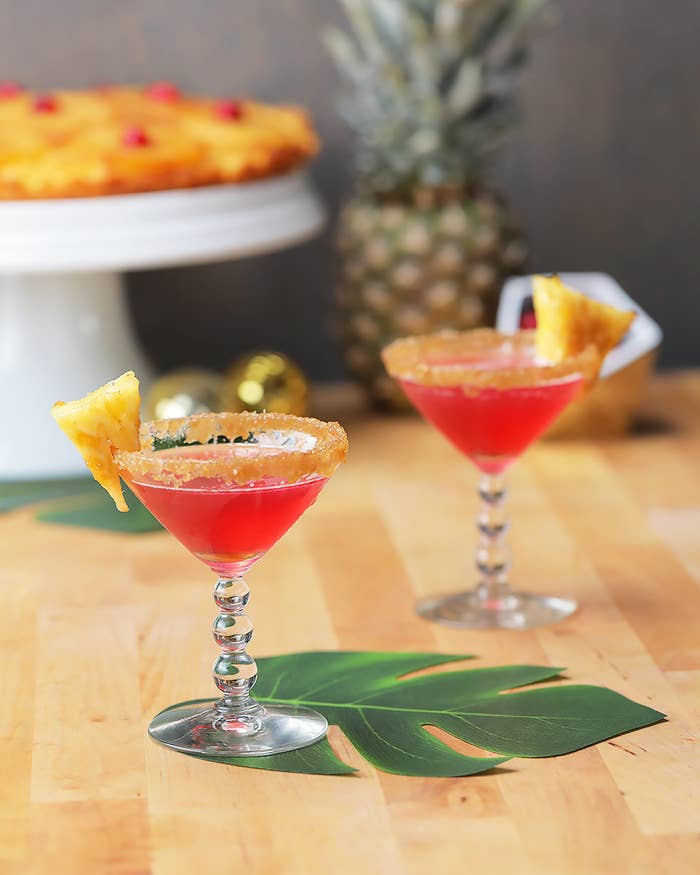 INGREDIENTS
Servings: 2
1 pineapple (for garnish)
1 shot regular vodka
1 shot cake vodka
1 cup Ocean Spray® Cran-Pineapple™ Cocktail
Squeeze of lemon juice
Ice
Brown sugar (for rim)
PREPARATION:
1. Chill your martini glass.
2. Cut your pineapple slices for garnish.
3. Combine 1 shot regular vodka, 1 shot cake vodka, 1 cup Ocean Spray® Cran-Pineapple™ Cocktail, ice, and a squeeze of lemon juice.
4. Shake until metal on shaker starts getting condensation.
5. Rub pineapple slice along rim of glass and then dip rim in brown sugar.
6. Pour drink and garnish with pineapple wedge.
7. Enjoy!