Tropical Paradise Popsicles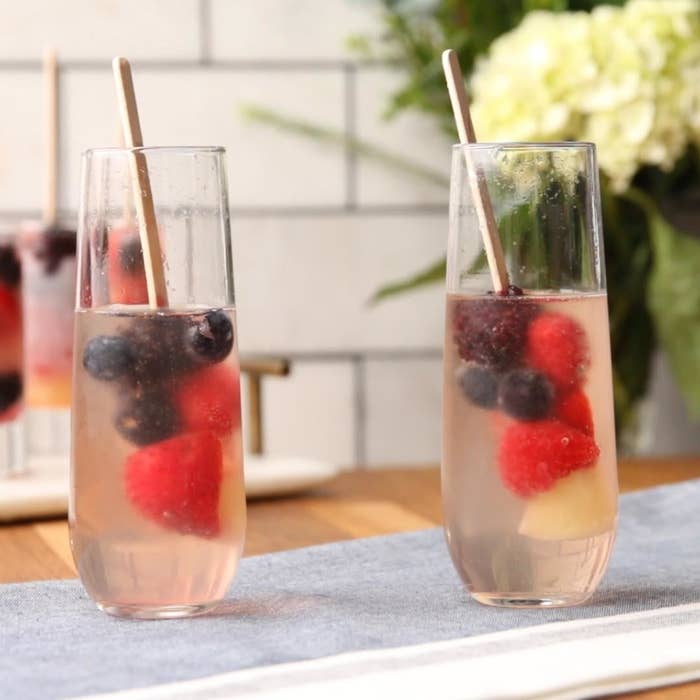 INGREDIENTS
1½ cup assorted berries (strawberries, blackberries, blueberries, raspberries)
½ cup pineapple chunks
1/2 cup Ocean Spray® Mocktails Tropical Citrus Paradise
1/2 ounce coconut rum
Sparkling wine
PREPARATION
1. In 6–8 cylinder shot glasses, layer berries and pineapple chunks (may need to slice strawberries in order to fit).

2. Fill with Ocean Spray® Mocktails Tropical Citrus Paradise and cover with small piece of foil and insert stick.

3. Freeze (about 6 hours).

4. Unmold and place in a flute, top with 1 ounce of rum, and top with sparkling wine.

5. Enjoy!