There's A Petition For "Star Wars" To Include It's First LGBT Character Paying Tribute To An Orlando Victim
#PutDrewInStarWars
Leinonen's best friend, Joshua Yehl, started the petition to honor his legacy. "I'm writing this letter to request that Drew's passing be honored by using him as inspiration for the first-ever LGBT Star Wars character to appear in a movie," Yehl wrote.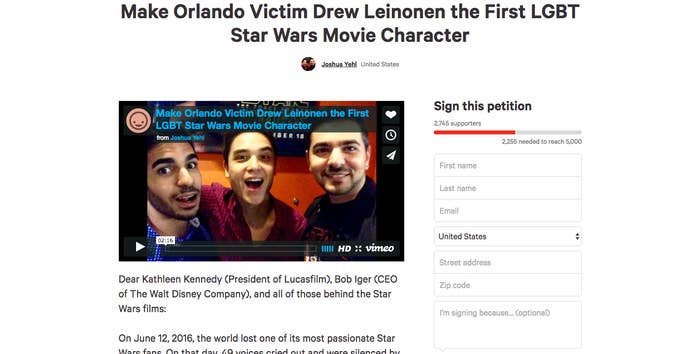 "He was obsessed with tech and gadgets, so it won't surprise you to hear his favorite characters were Darth Vader, General Grevious, and pretty much every droid," Yehl wrote.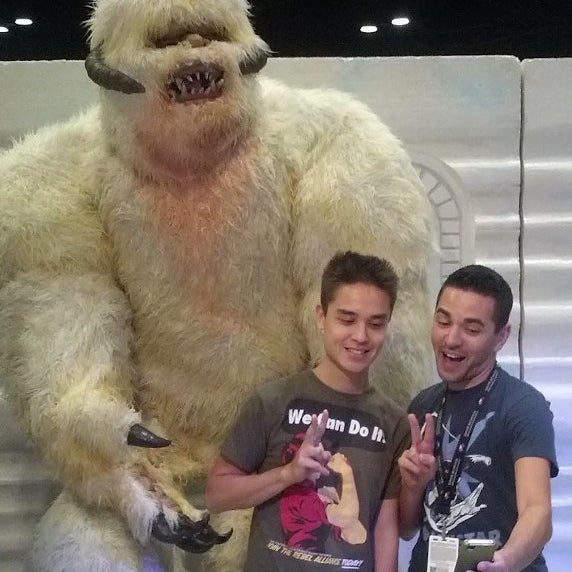 "Drew was a remarkable human being, and I can't think of a more perfect tribute to his legacy than this."
"Nothing would make him happier than for all the little gay nerds out there to have their own Star Wars character to look up to," Yehl concluded in his letter.
For more information and to support #PutDrewInStarWars, click here.