1.
The royalty of gold cartridges. 2.
Controllers that connected to a console WITH A CABLE. 3.
The harsh reality of pirated cartridges.
4.
Leaving your game on pause overnight because the "save" feature did not yet exist.
5.
And when they did exist, you had to remember these ridiculous passwords. 7.
Having to be a surgeon to make cartridges work.

SOMEBODY GET ME A Q-TIP AND SOME RUBBING ALCOHOL! STAT!
8.
Arcade machines in 7-Elevens.
9.
Blisters on your fingers from playing Street Fighter using a D-Pad. 10.
The unbelievable incompetence of R.O.B. the Robot, Nintendo's factory-made player two. 11.
The power of the POWER PAD. 12.
THE POWER GLOVE. 13.
Watching Captain N: The Game Master on Saturday mornings. 14.
Beating Contra in one sitting WITHOUT the Konami code.
15.
The joy of finding easter eggs in video games on your own.
16.
But you could always get help from this handy dandy thing called Nintendo Power. 17.
But if you really needed to know those secrets right then and there, there was always the POWER LINE! 18.
Keypads on controllers. 19.
Having to buy this device when your skill level had reached its peak and you REALLY needed help. 20.
This ultimate '90s rivalry between Mario and Sonic.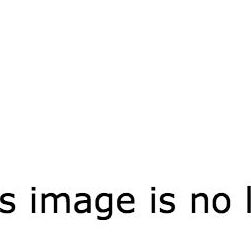 21.
This terrible catchphrase used during the console wars of the '90s. 22.
The mind-blowing innovation of Sega's "Lock-On" technology. 23.
Terrible Japanese to English translations. 24.
This atrocious movie-adapted video game. 25.
For that matter, ANY video game made by this now infamous company.
26.
THE NINTENDO VIRTUAL BOY. Eye damage and neck stiffness brought to you by Nintendo.
27.
The thrill that was Sega's "blast processing" technology. 28.
Playing video games just to listen to their sweet 8-bit soundtracks. 29.
Horrible "Americanized" video game covers. 30.
The sick pleasure of performing a fatality on Mortal Kombat for the Sega Genesis.
31.
This brilliant add-on accessory for the Game Boy. 32.
Having to invest in actual batteries. 33.
Nintendo's catalogue of "see-through" products. 34.
And finally, BLOWING INTO CARTRIDGES!