Fan blog Promobricks has posted pictures of the company's new "City"-themed toys at Germany's Nuremberg Toy Fair, featuring a figure in a wheelchair.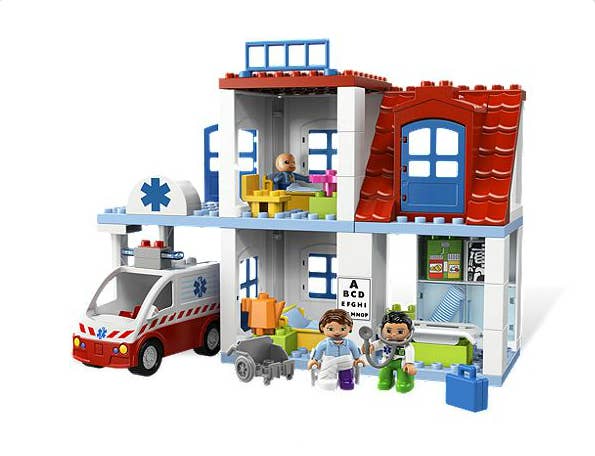 These sets were released under the company's "Duplo" brand, which is geared toward children 5 and under.
However, the "Community People" set received criticism upon its release because out of 20 "people," the single figure in a wheelchair was also elderly.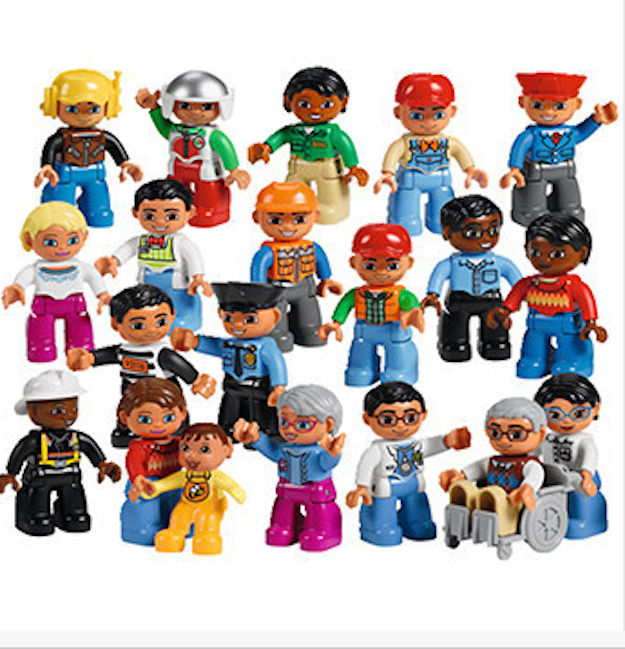 In a January 27 update on Toy Like Me's Change.org page petitioning Lego to make more inclusive minifigures, Atkinson wrote that the group had "genuine tears of joy" over the new figure, which they spotted at the London Toy Fair.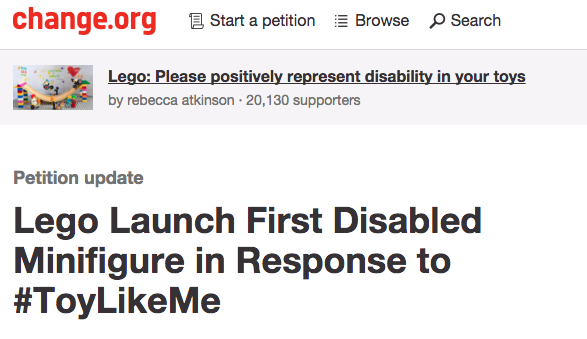 Which seems true, judging by reactions on social media.
BuzzFeed News has contacted Lego for more information on the new figure, but fan blog Brickfans reported the set will be available this summer.