And people are losing their minds because for the first time in 56 years, the face of the brand is a little boy.
Chillin' with his friends, lookin' like a mini Jeremy Scott.
He's so helpful, too, assisting his girl MB with her bag...
...and even screening her calls.
Naturally, the charismatic little dude has spawned a fanbase.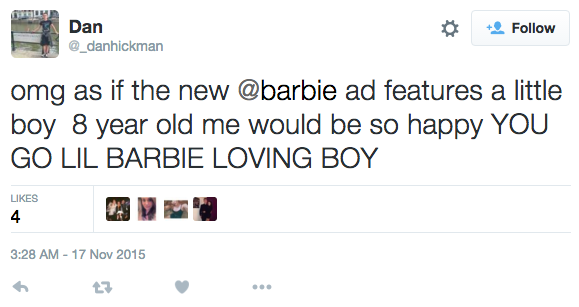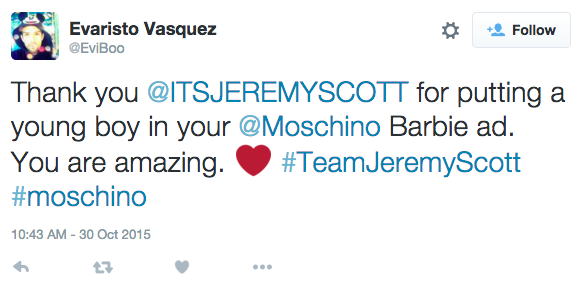 Hell yeah, Moschino Barbie Boy. You keep doing you.