These Pictures Of The US Women's World Cup Soccer Team Celebrating Are The Only Things I Care About Today
I love 23 adorable friends having the time of their lives.
Yesterday, the US Women's Soccer Team won their fourth FIFA World Cup title.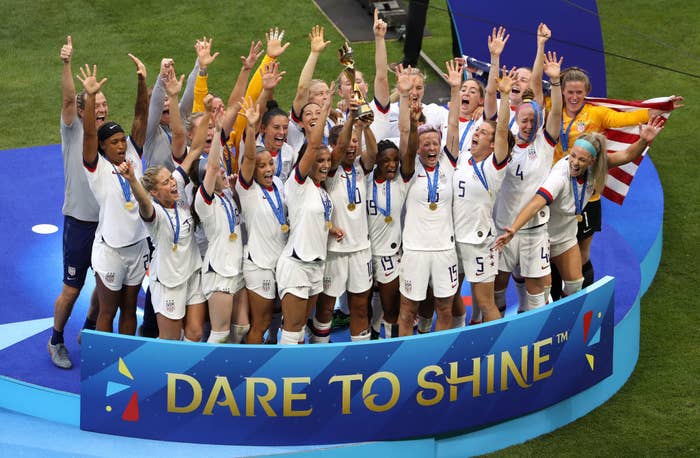 And while the celebrations on the field were amazing and heartwarming, the team took to social media to share how they celebrated being world champs.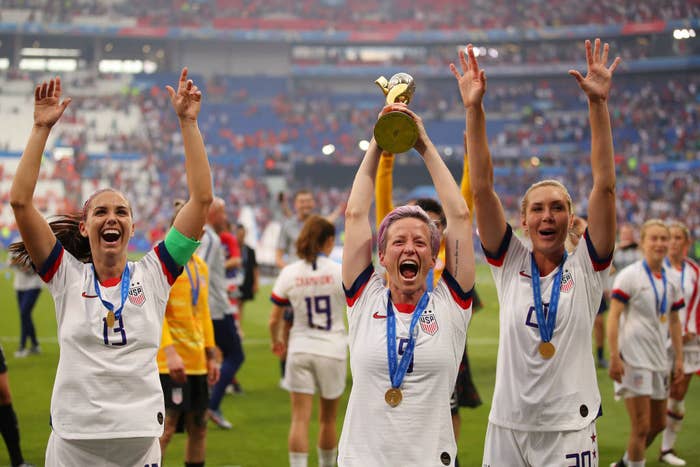 Here are some of the best:
1.
Alex Morgan gave the FIFA World Cup trophy a kiss:
2.
And the next morning, she made sure it got on the plane safely: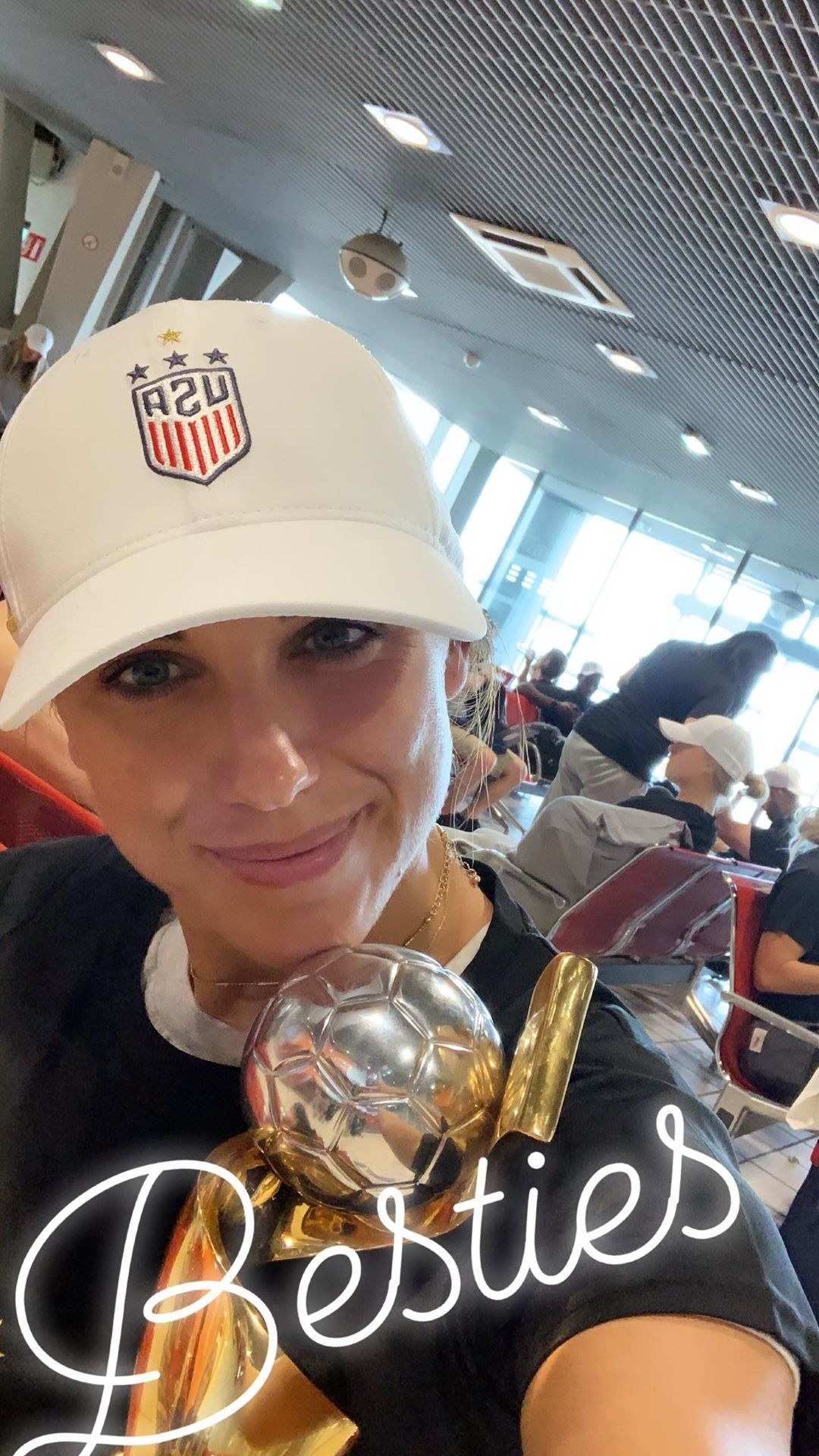 3.
Megan Rapinoe finally joined her teammates in celebration after a few interviews:
4.
Kelley O'Hara didn't let a possible concussion keep her from partying: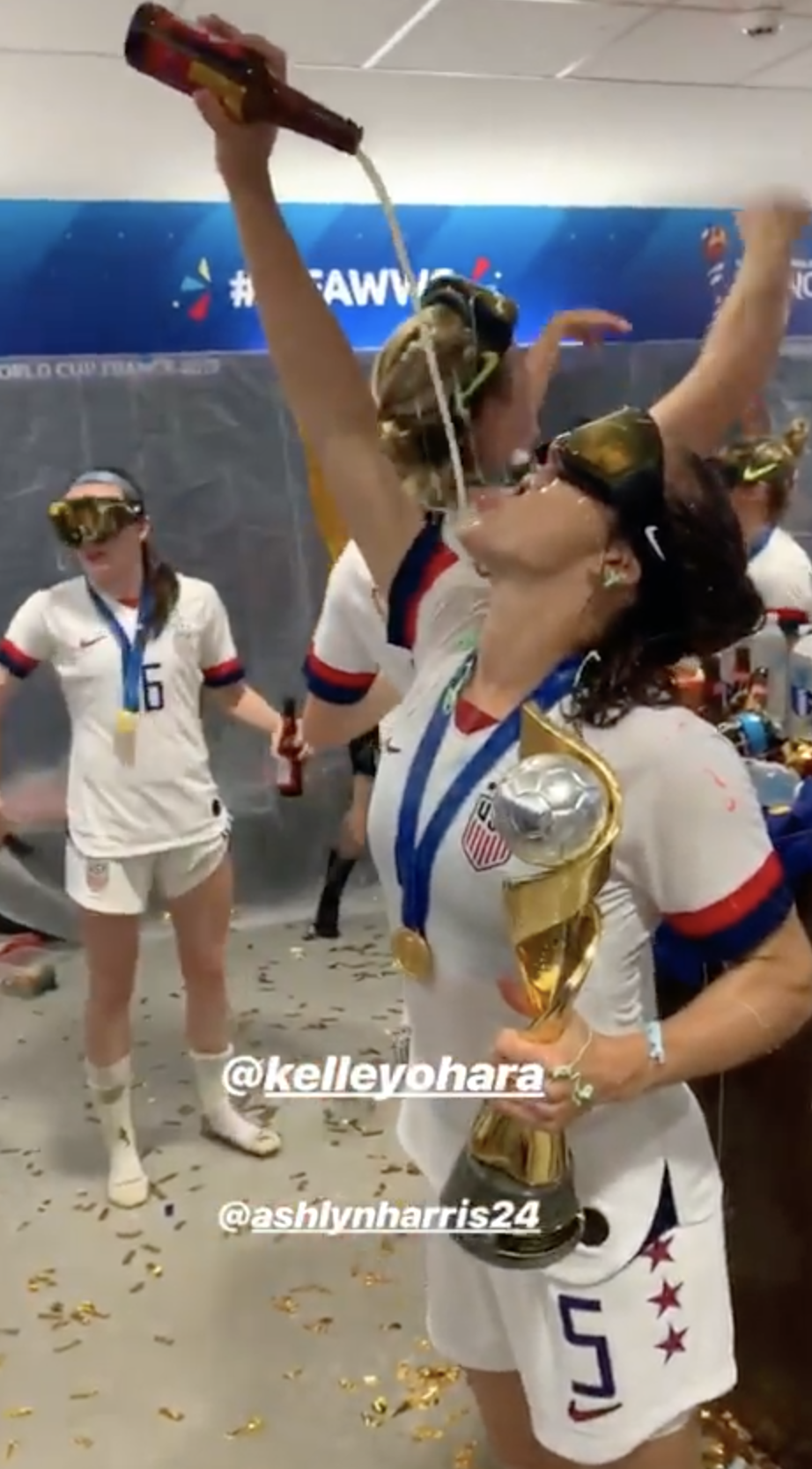 5.
Ashlyn Harris and Alex Morgan split a bottle of champagne in the locker room:
6.
Also, Megan Rapinoe stood on a bar and sprayed the crowd with champagne:
7.
The entire team sang a beautiful rendition of "We Are the Champions":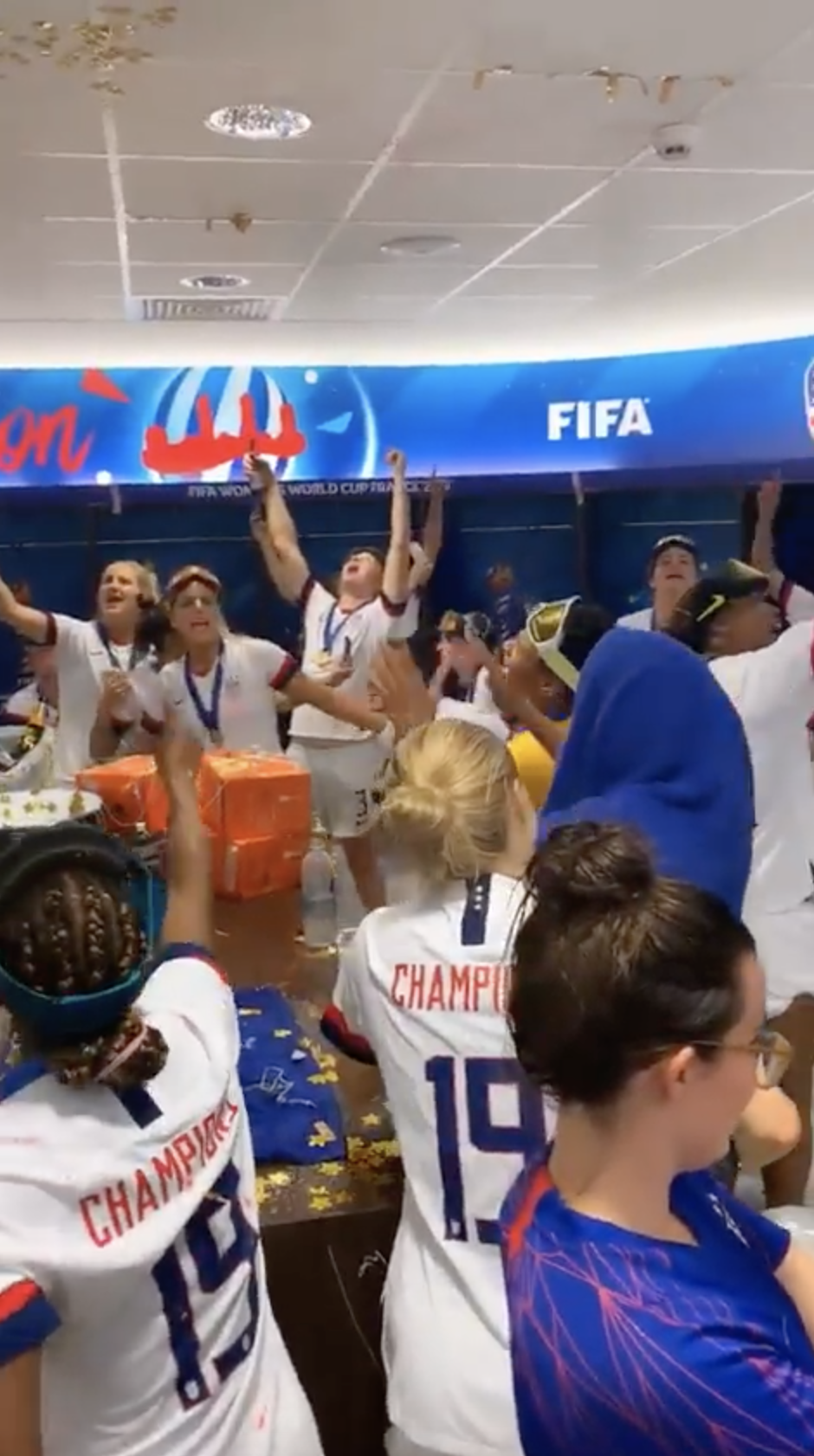 8.
And Tobin Heath showed off these incredible dance moves: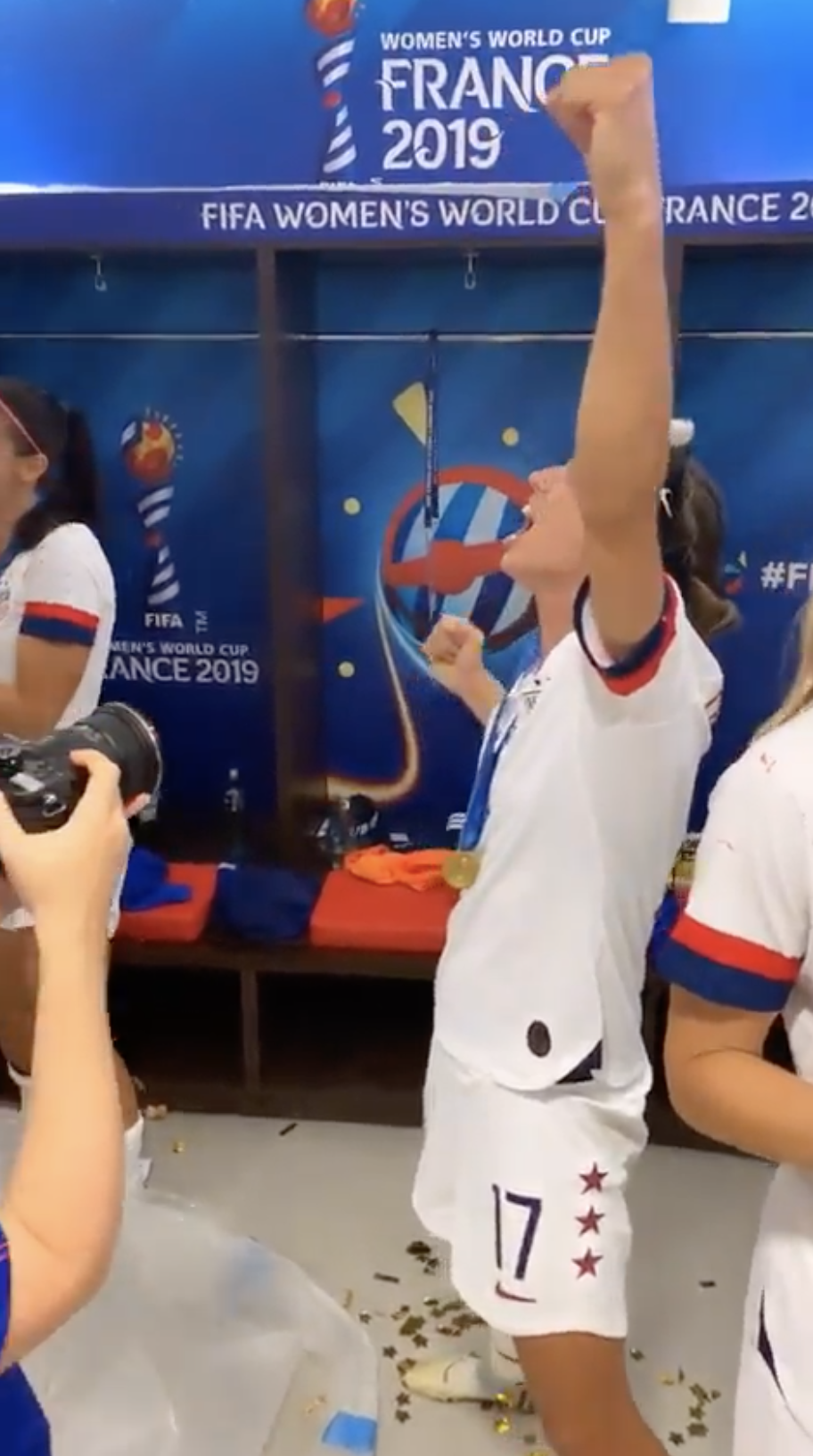 9.
The gang took this amazing pic in the locker room, covered in confetti:
10.
Coach Jill Ellis had a quiet moment while taking in the historic win: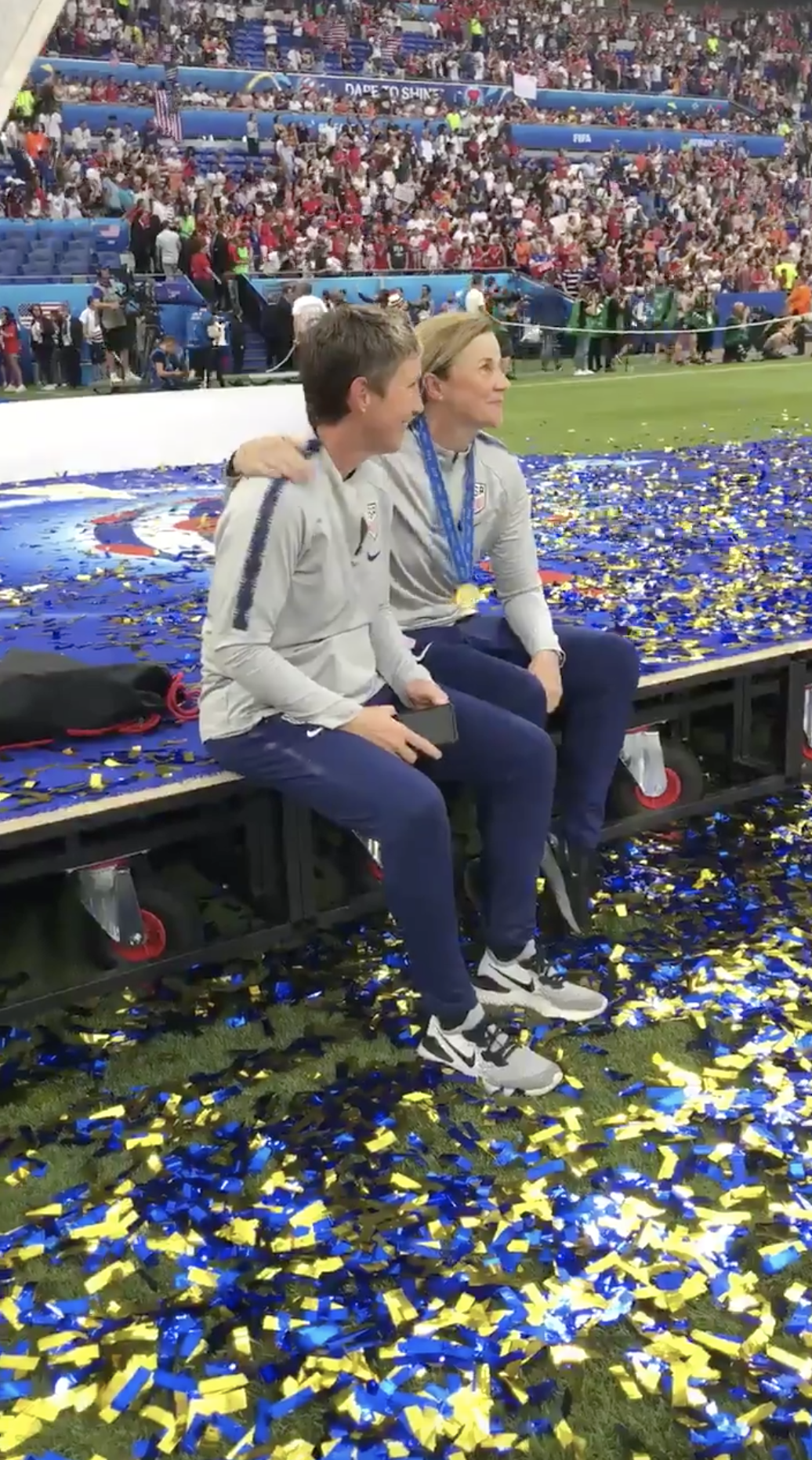 11.
A bar welcomed the team in the best way possible:
14.
Rose Lavelle rallied the bar in a song beautifully titled, "We've Got Four Stars On Our Shirts":
15.
Ashlyn Harris and Ali Krieger clinked beers and celebrated being two-time world champs: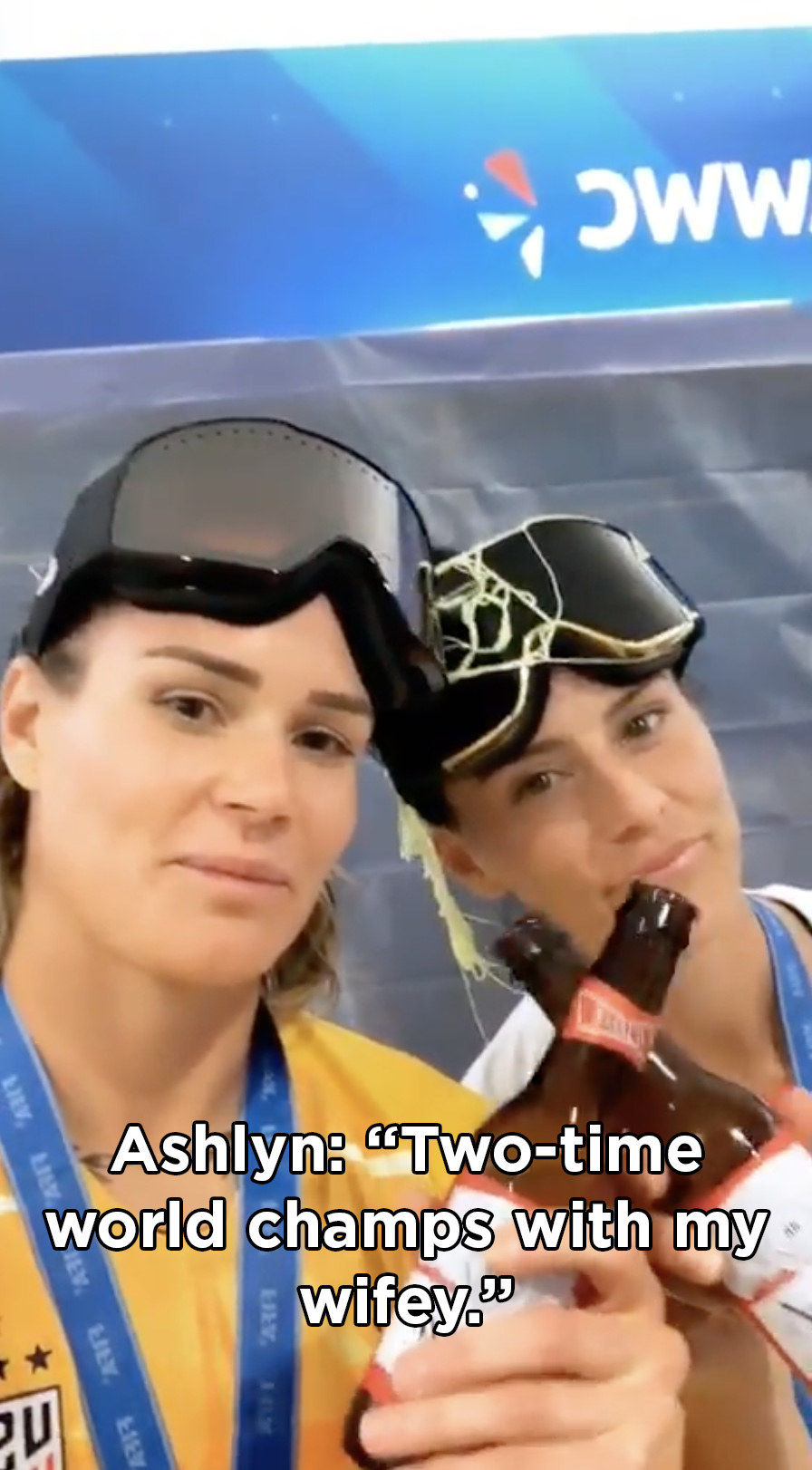 17.
Ashlyn Harris danced with Alex Morgan and blew a kiss to Ali Krieger:
18.
Abby Dahlkemper found a moment to pose with their trophy on the field:
19.
Allie Long caught Kelley O'Hara and Mallory Pugh kissing the trophy:
20.
Ali Krieger and Crystal Dunn posed for this adorable selfie: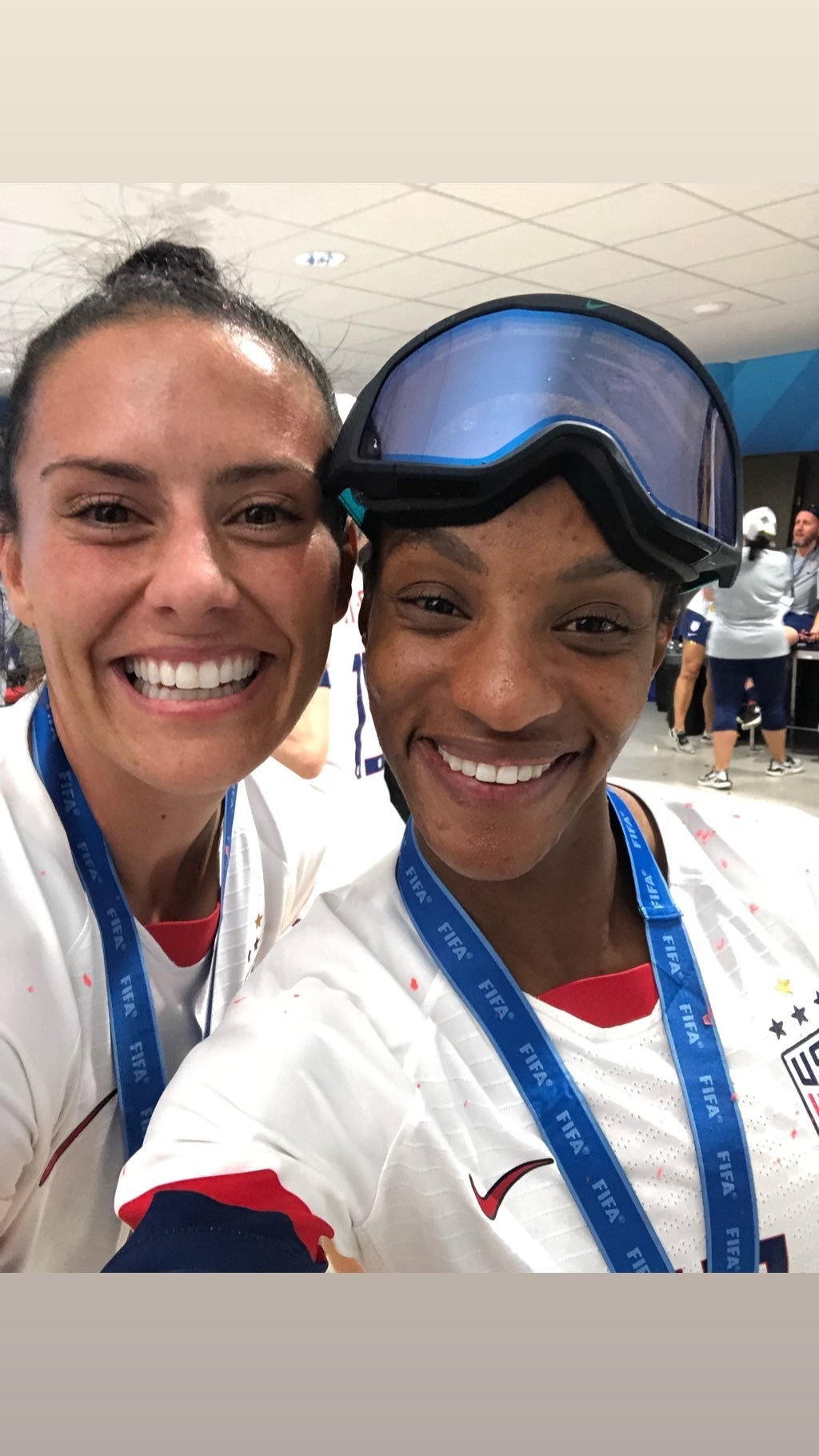 21.
Ashlyn Harris and Megan Rapinoe posed with their medals, while Allie Long photobombed:
22.
Megan Rapinoe shared this special moment with girlfriend Sue Bird:
23.
Allie Long, Kelley O'Hara, and Alex Morgan showed off their utterly perfect shirts:
24.
Some of the team gifted us with this perfect photo:
27.
Kelley O'Hara, Julie Ertz, and Crystal Dunn couldn't help but smile: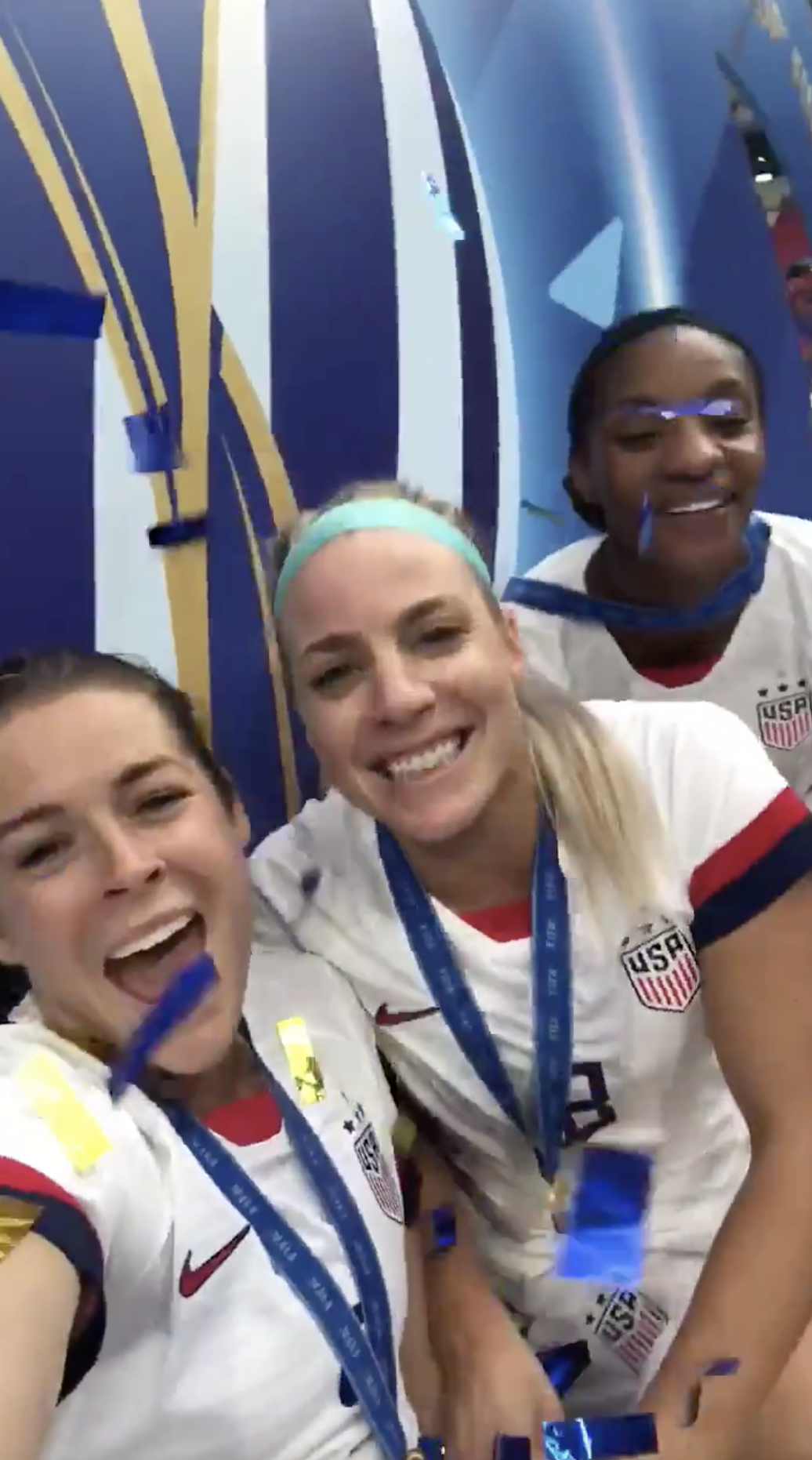 28.
Mallory Pugh snuck in this selfie with the FIFA World Cup trophy: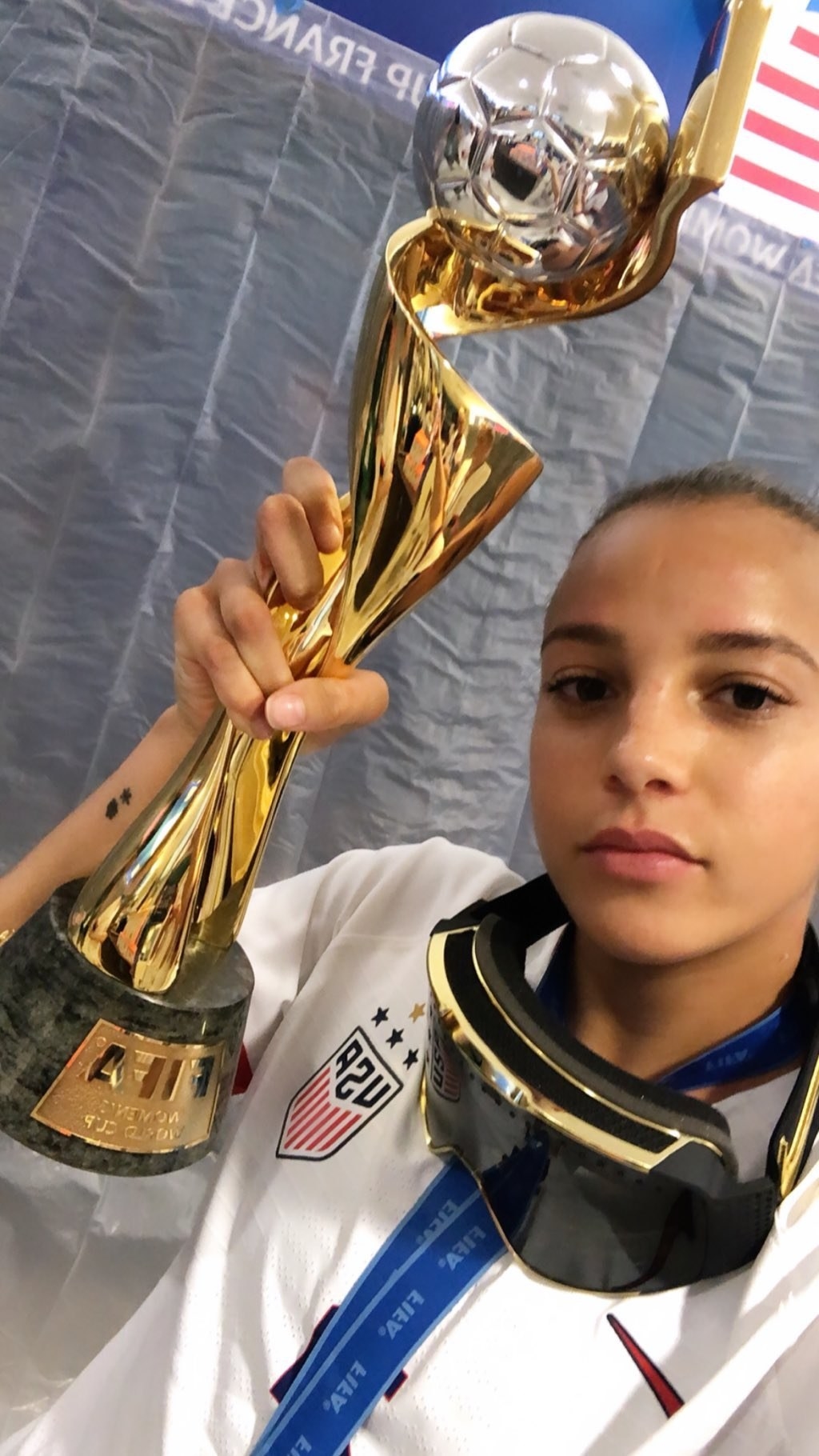 29.
Megan Rapinoe had the perfect morning after outfit: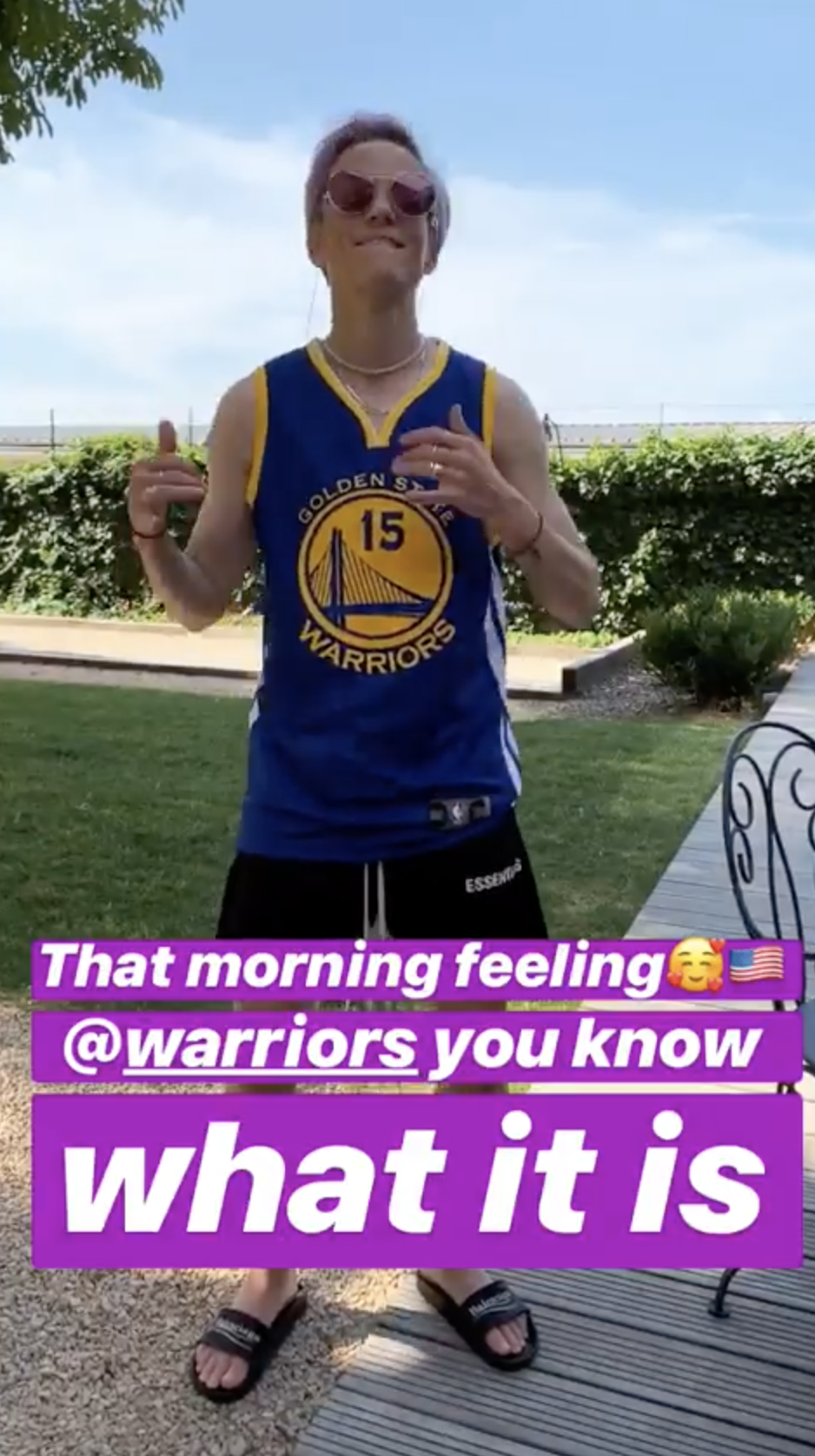 30.
The USWNT prepared to head back to the US after their big win:
31.
And finally, Kelley O'Hara was excited to continue the celebration: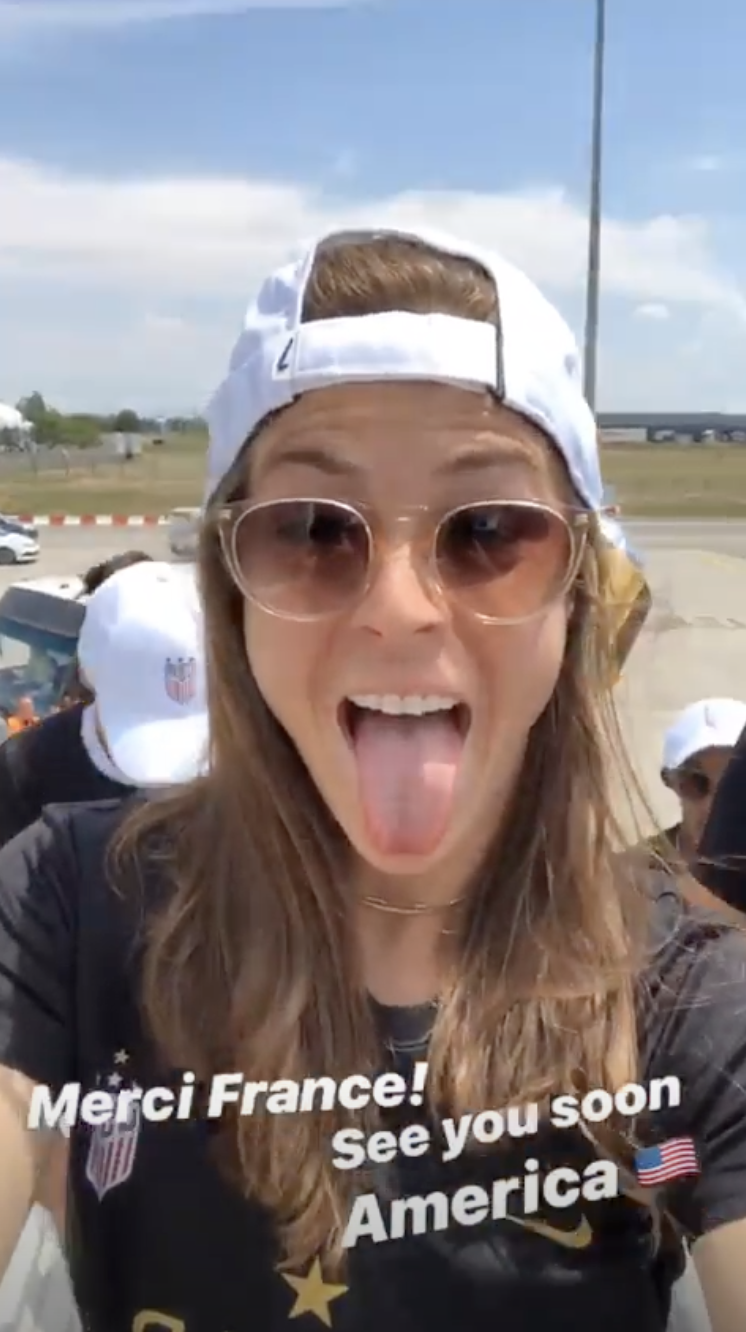 BuzzFeed Daily
Keep up with the latest daily buzz with the BuzzFeed Daily newsletter!