1.
First of all, Michael said there was a reboot (Attempt #218) where Tahani was actually Eleanor's soulmate, and TBH, that's proof enough: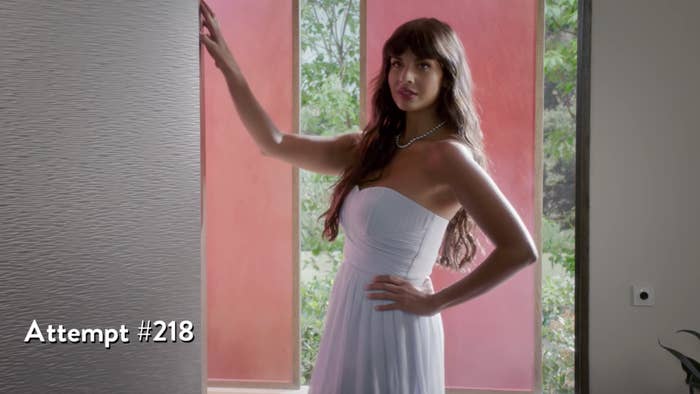 2.
When Eleanor met Tahani on Earth and revealed that she always liked her more than her sister, Kamilah:
3.
When Eleanor complimented Tahani to Chidi: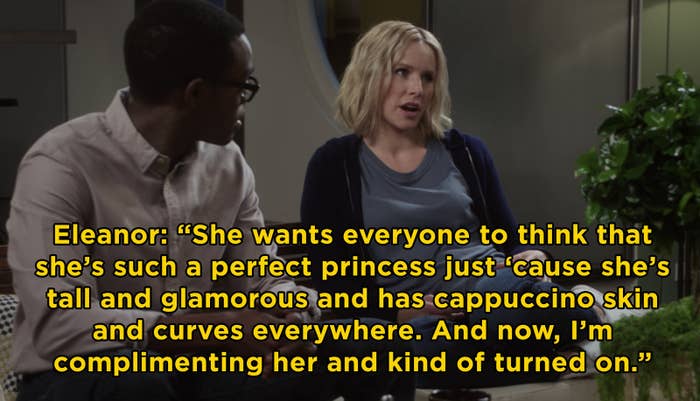 4.
When Eleanor knew exactly what to tell Tahani when she was feeling down:
5.
Alright, even Eleanor thought that she might seriously be into Tahani:
6.
And of course, when she couldn't help but recognize Tahani's rockin' body:
7.
Only true soulmates would carry weapons around and not be afraid to use them — I mean, just look at them:
8.
When Eleanor said goodbye to Tahani with this sexy compliment:
9.
When Eleanor braided Tahani's hair and called her a sexy Rapunzel:
10.
And of course, when Tahani complimented Eleanor in her own special way:
11.
Look at them acting like a couple when they were stuck in hell together:
12.
When Tahani made this face when Eleanor suggested they take their bonding to the next level 👀:
13.
When Janet said that Eleanor's ideal date would have Tahani's body with "Stone Cold" Steve Austin's head: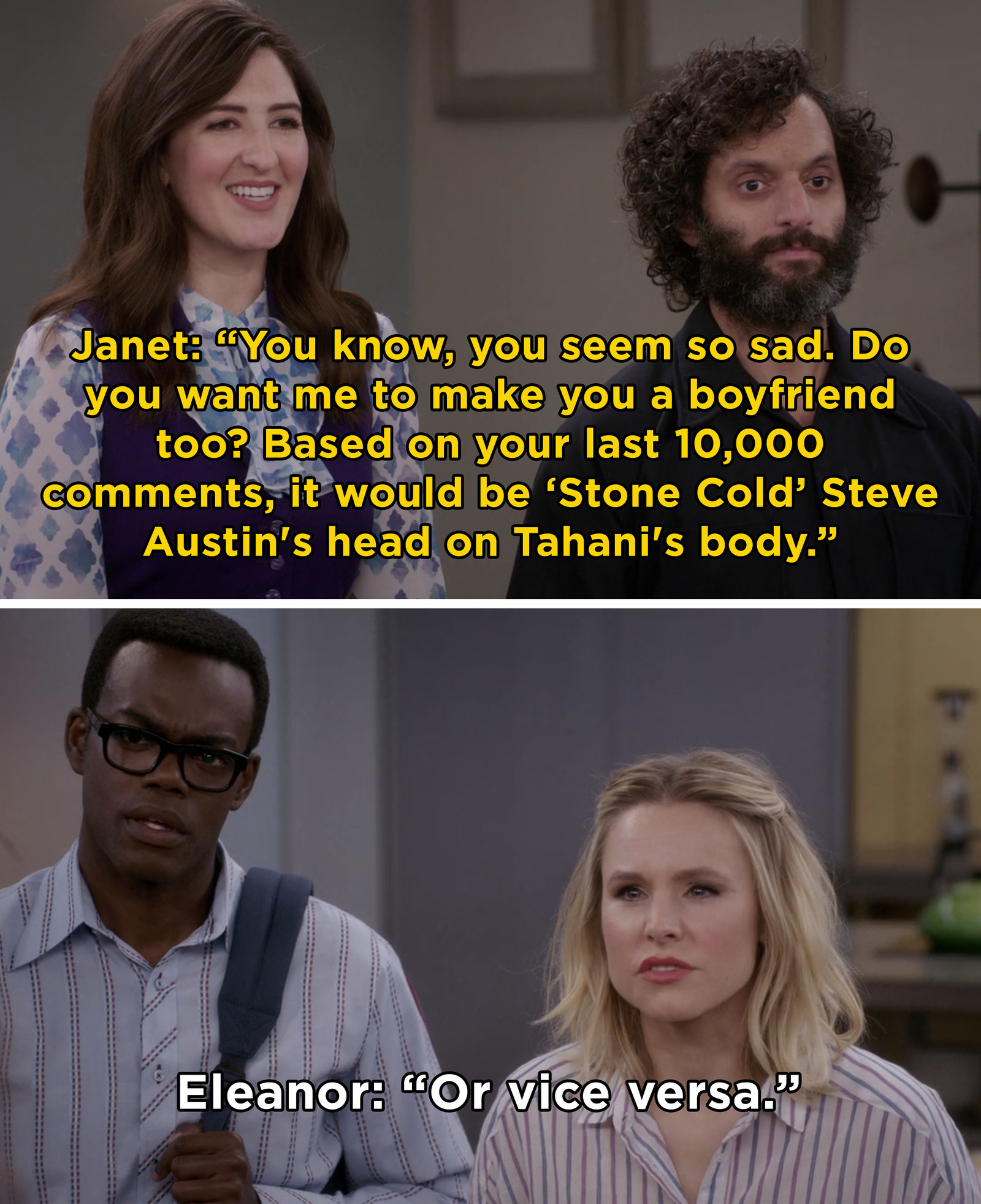 14.
When Eleanor knew Tahani would absolutely love being with her, even if Tahani didn't know it yet: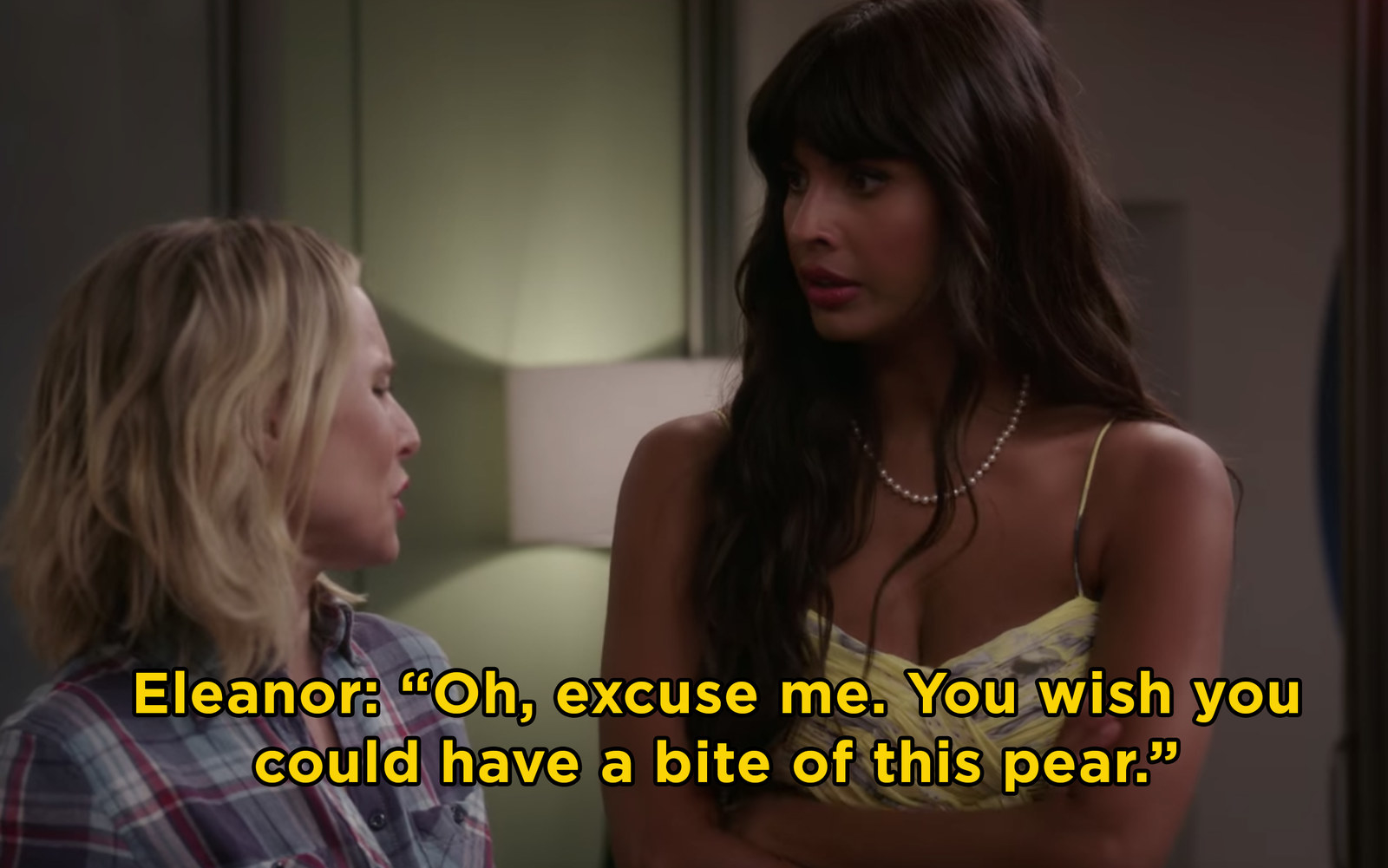 15.
When Tahani took Eleanor by the hand and it was just heart eyes all around:
16.
They've both changed each other for the better, and it's adorable: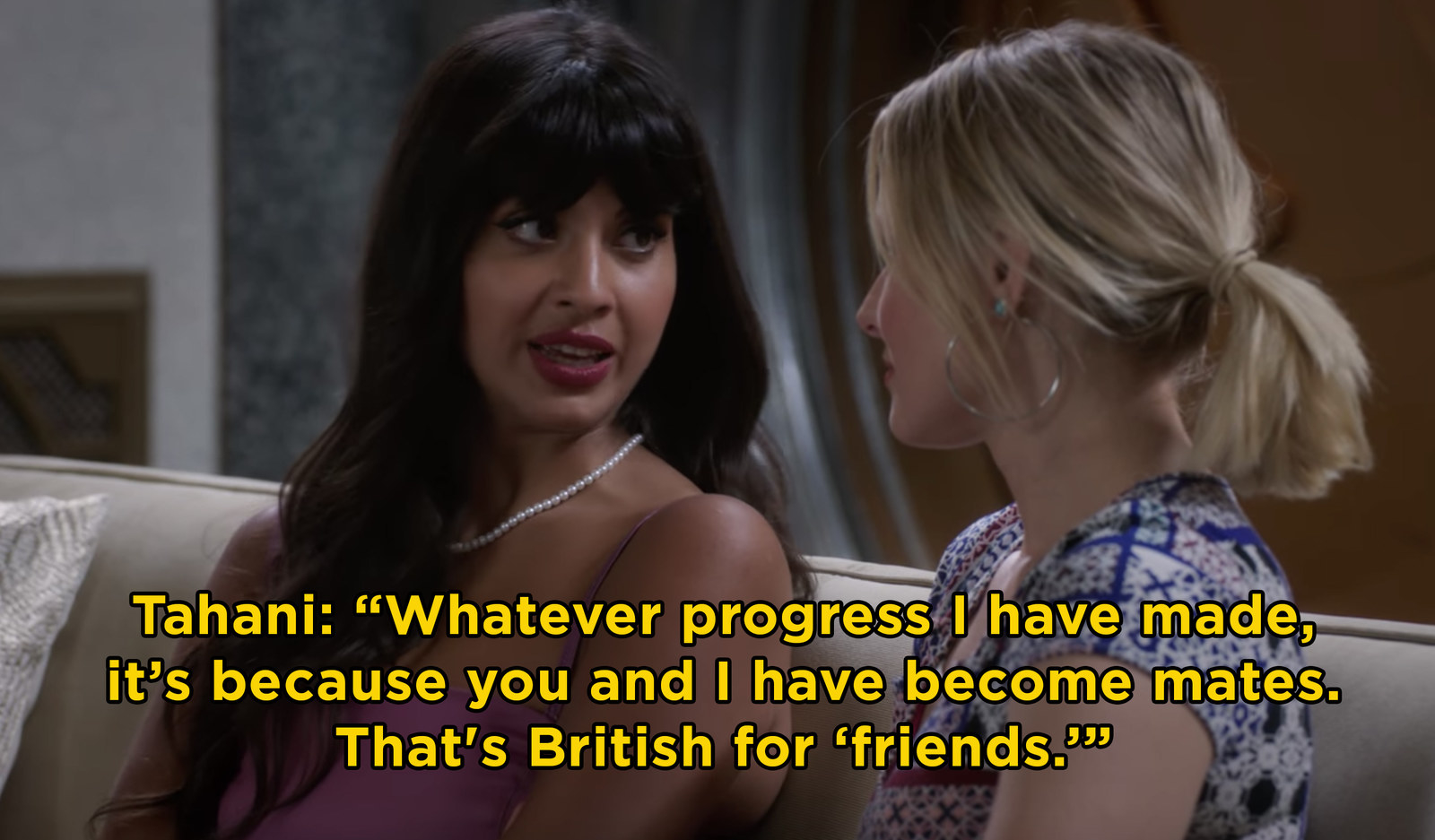 17.
When they realized they worked perfectly together, like the women in Tahani's favorite TV show: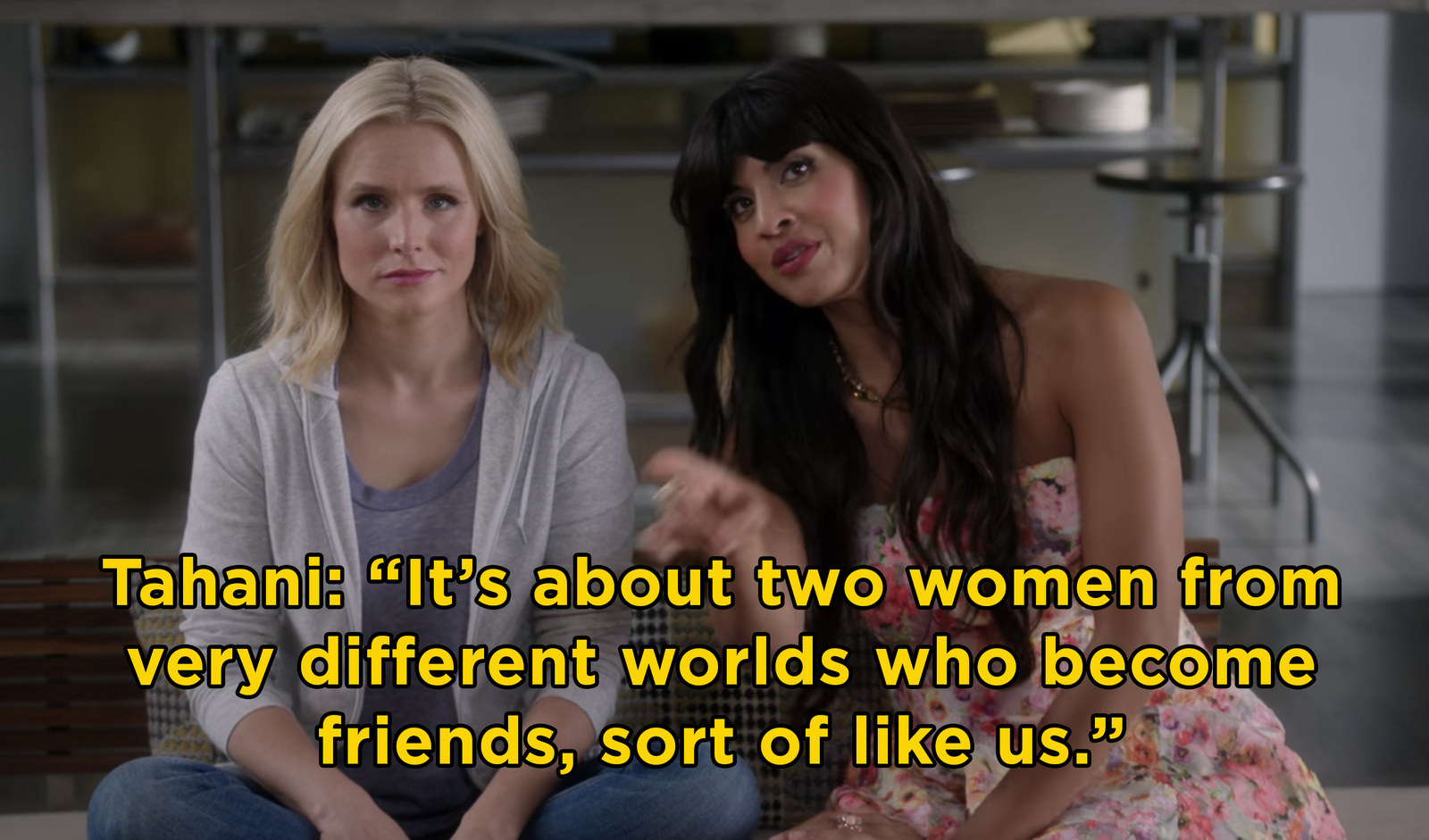 18.
When Tahani was the only one that understood Eleanor's weird humor: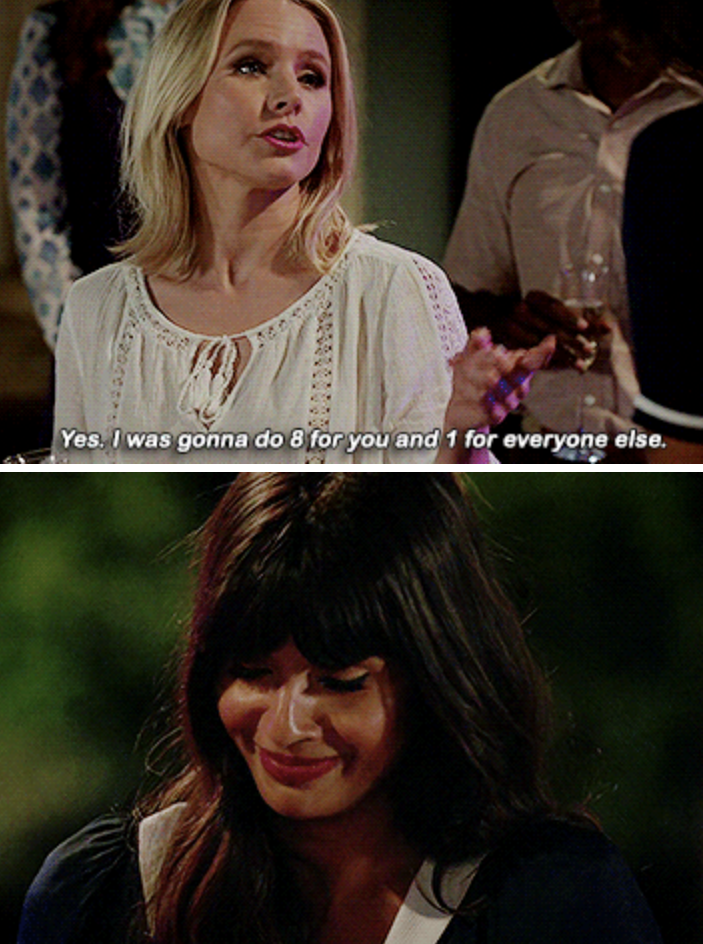 19.
And finally, Eleanor's soulmates could be both Tahani AND Chidi and I'd be 100% okay with it: