If you don't know, The Chair follows Dr. Ji-Yoon Kim (Sandra Oh), who becomes the chair of the English department at the prestigious Pembroke University.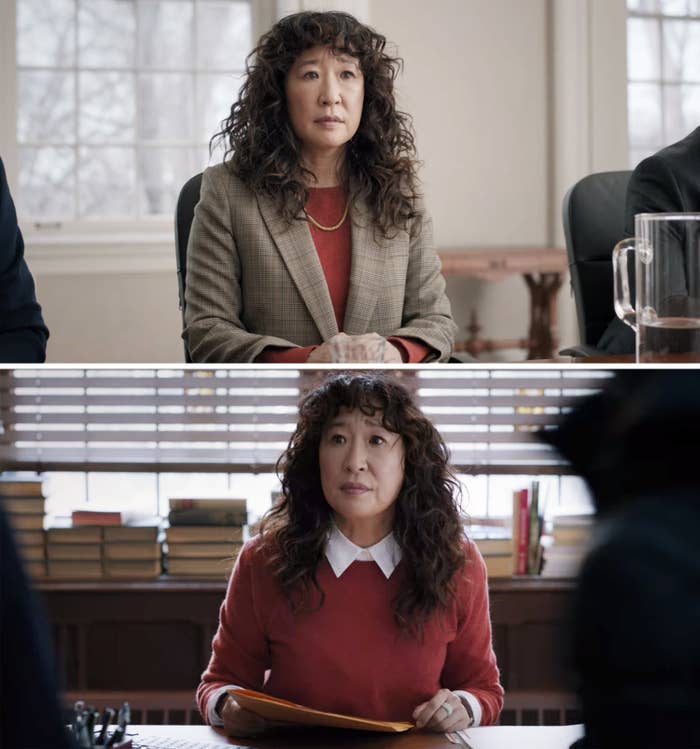 As the first woman to chair the department, and one of the few staff members of color, Ji-Yoon faces several obstacles as she tries to hold the department together.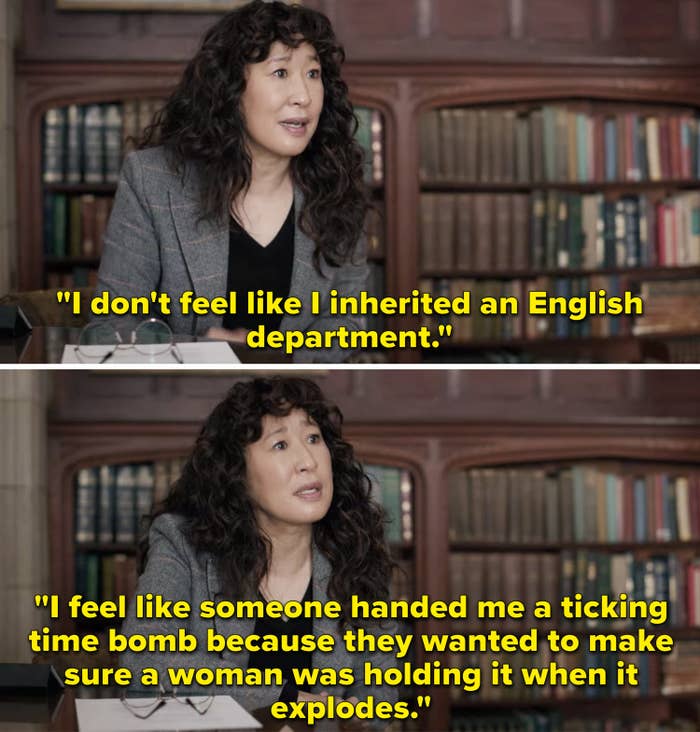 Ahead of the show dropping on Netflix, Sandra Oh took to Instagram to express how excited she is about the show, but also how it created the perfect "bookend" to her iconic work as Cristina Yang on Grey's Anatomy.
Sandra explained how the first scene she shot for The Chair involved Ji-Yoon entering her office and immediately falling off her chair, and "immediately" she remembered her last moment as Cristina Yang in Season 10.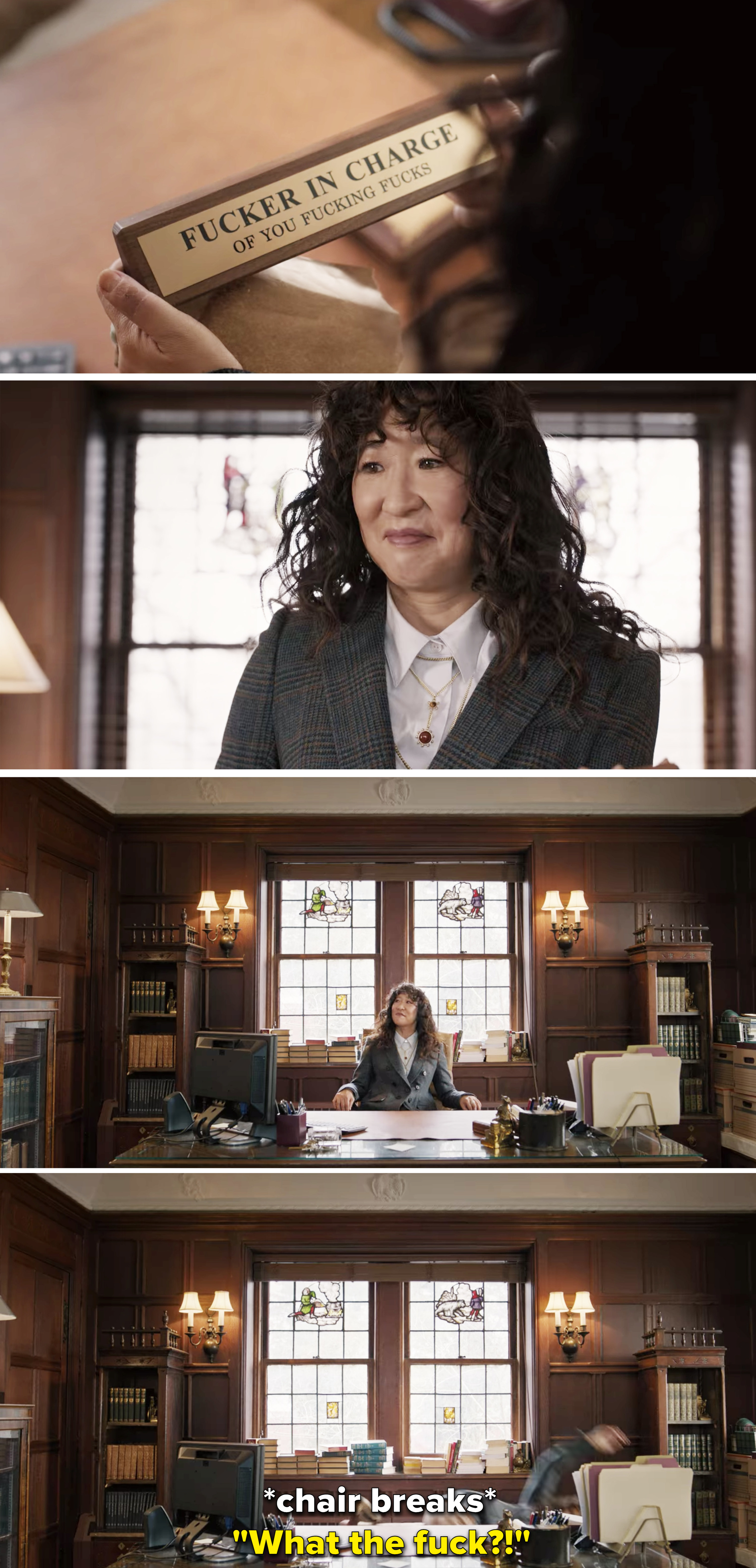 In Cristina's final Grey's Anatomy scene, she takes in her new office after leaving Grey Sloan and becoming a director of cardiothoracic surgery in Zurich.
The Grey's Anatomy moment ends up beautifully paralleling Sandra's new journey as Ji-Yoon on The Chair — complete with showing the names on the office doors — and I love that Sandra realized it.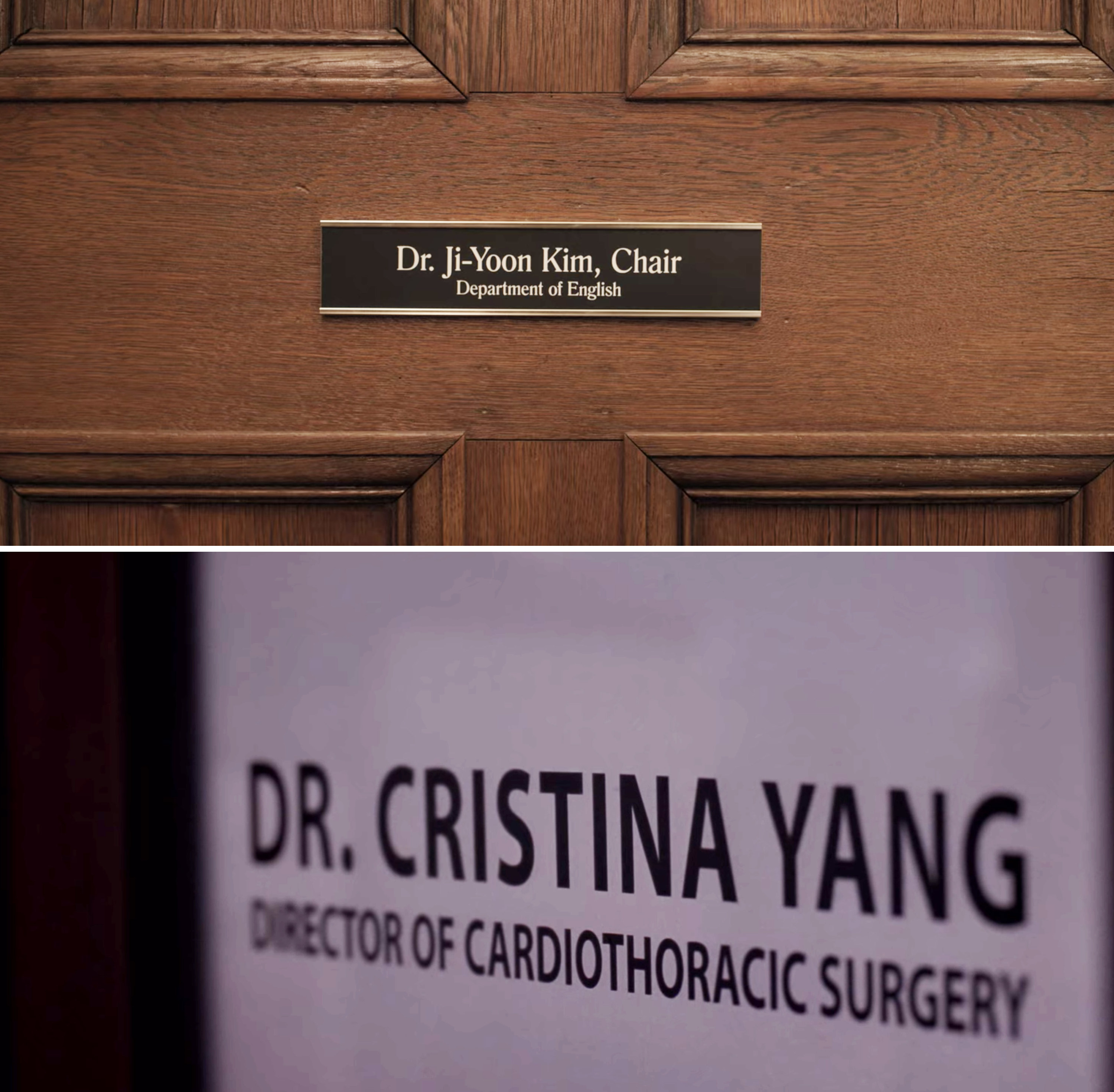 Sandra reflected on the scenes, saying, "These are the amazing moments you remember in your body seven years later. ... 'Wait, this feels familiar but different.' Like bookends."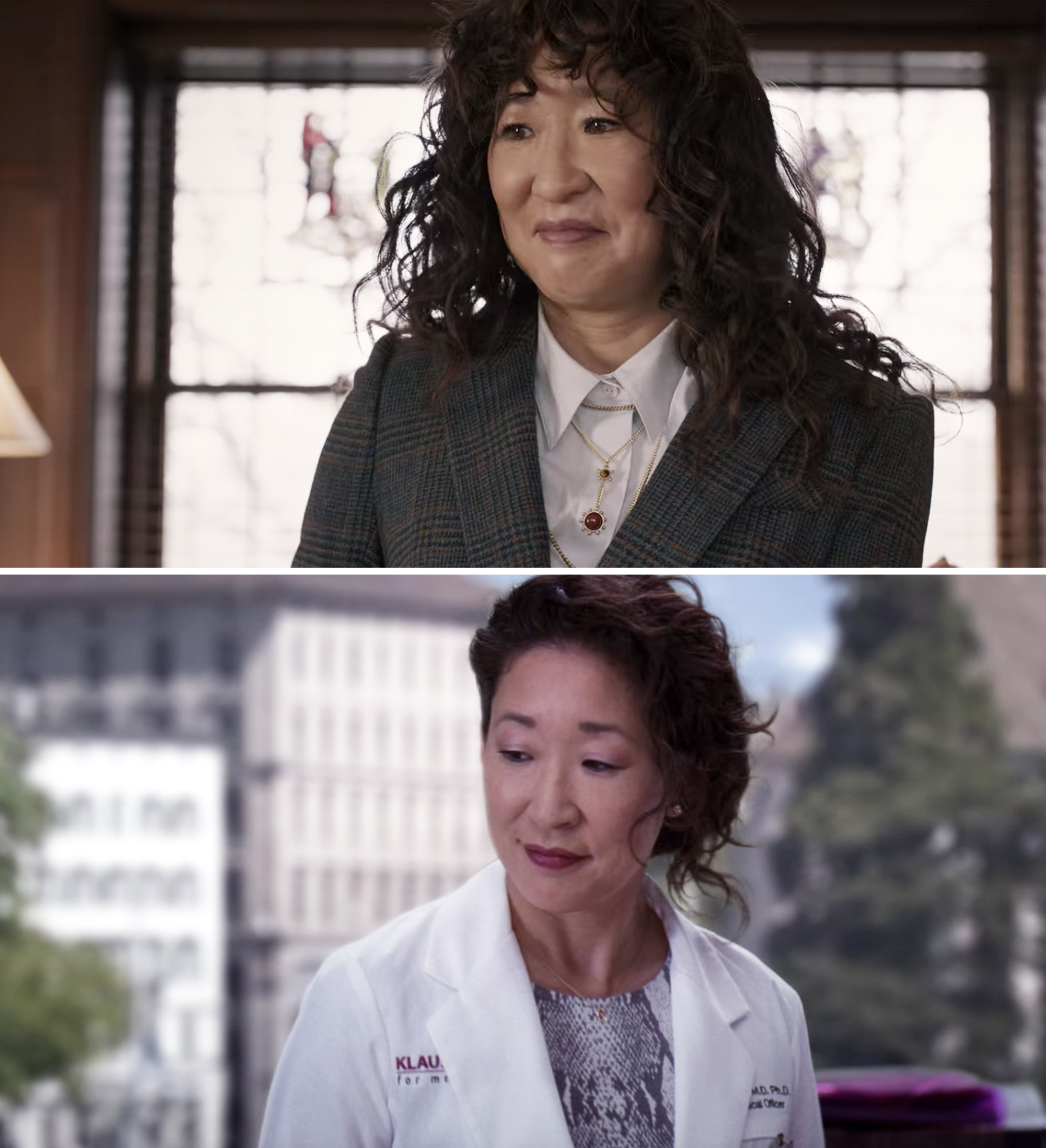 "I love Cristina. I miss Cristina. And I really love Ji-Yoon. I hope you do too."
Here's the video Sandra posted of the scenes if you want to watch and cry a little more today:
Also, like, not to add to my nerdy Sandra Oh fan status, but the scene also perfectly matches up with Sandra as Principal Gupta in The Princess Diaries.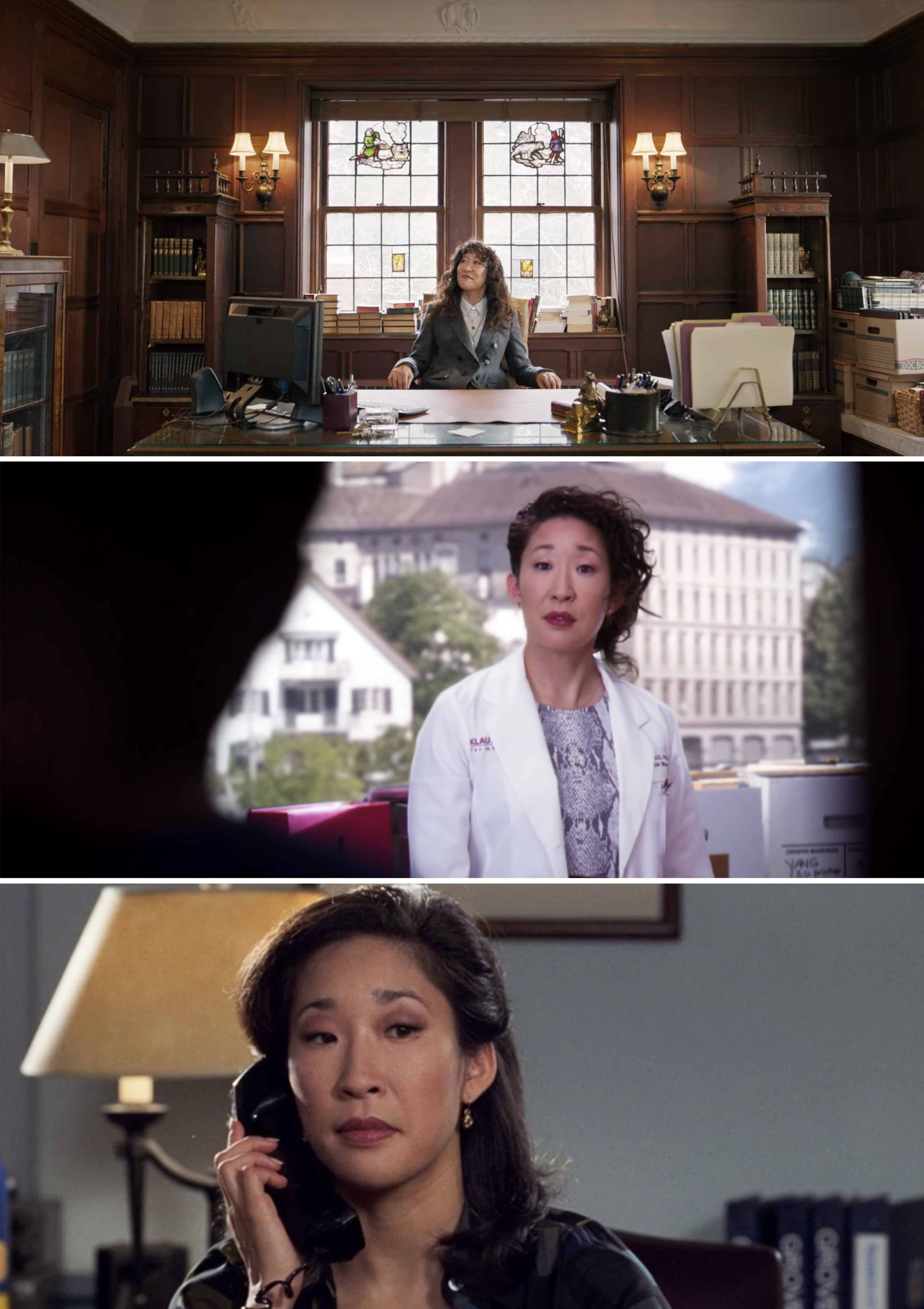 Listen, as a ride-or-die Grey's Anatomy and Sandra Oh fan, I just absolutely love this connection, and it made watching the first minutes of The Chair even better.