So, I recently started rewatching one of my favorite shows, One Tree Hill, and I think it's time to talk about a TV relationship that should've been endgame: Brooke Davis and Lucas Scott. Here are some moments that prove it!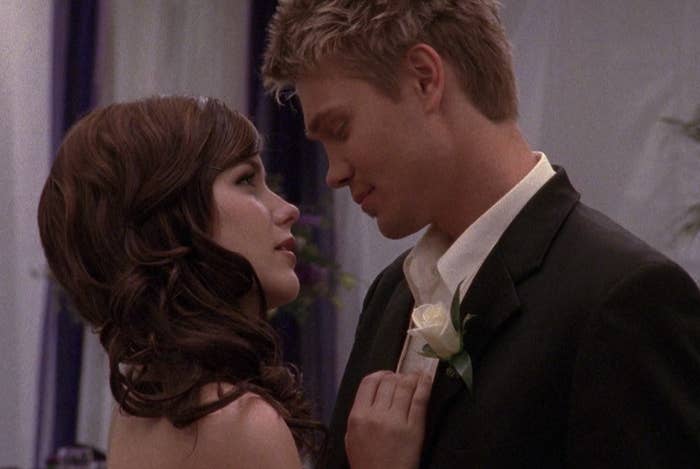 1.
First, when Lucas chose Brooke over Peyton in Season 1, Brooke was so adorable about being his girlfriend.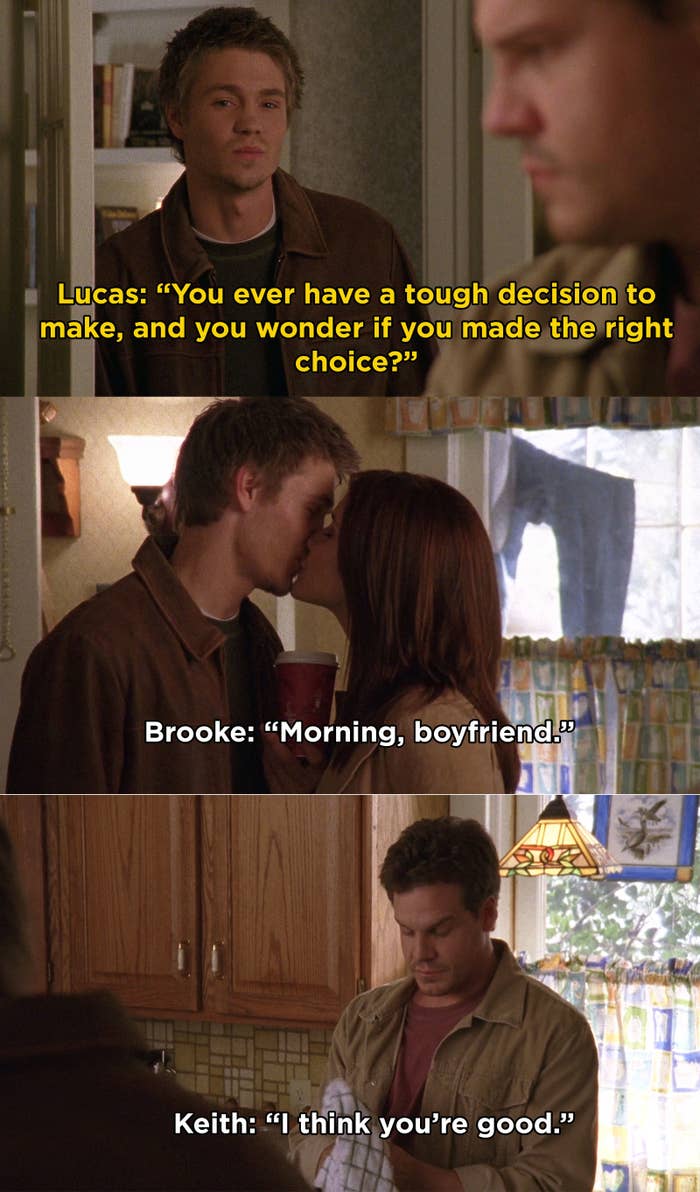 2.
When Brooke was there for not only Lucas, but also Karen, following Lucas's car accident.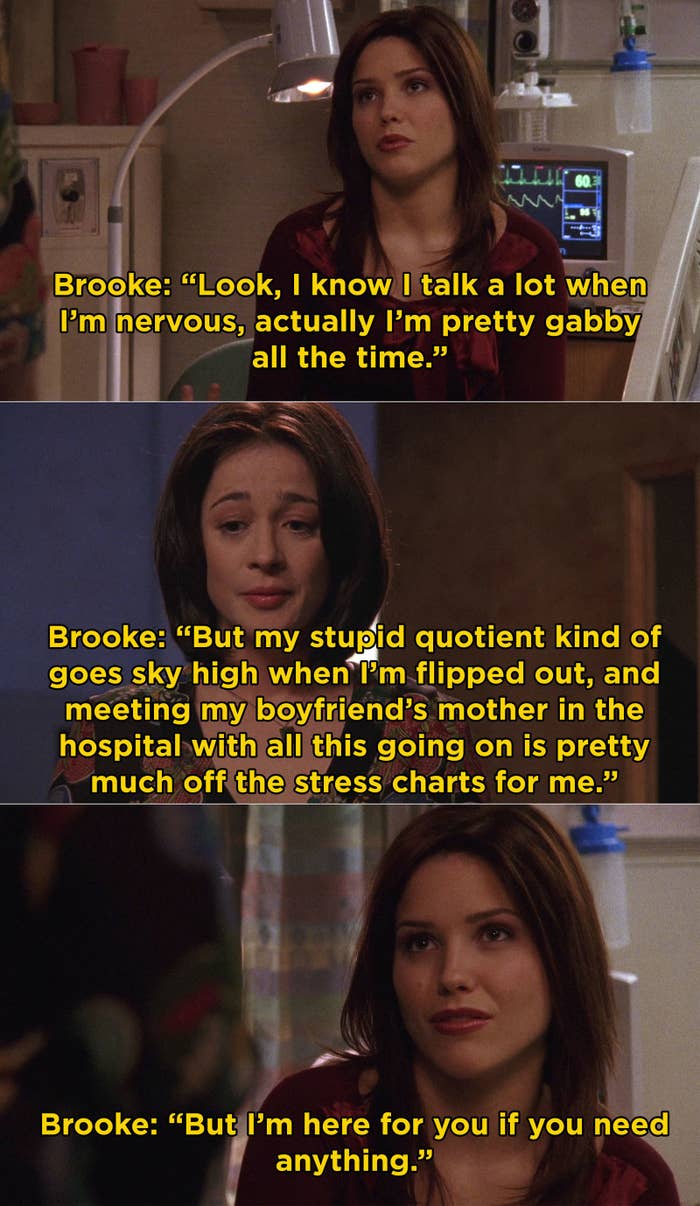 3.
And then, when Brooke listed all the small things she loved about Lucas and hoped that was enough.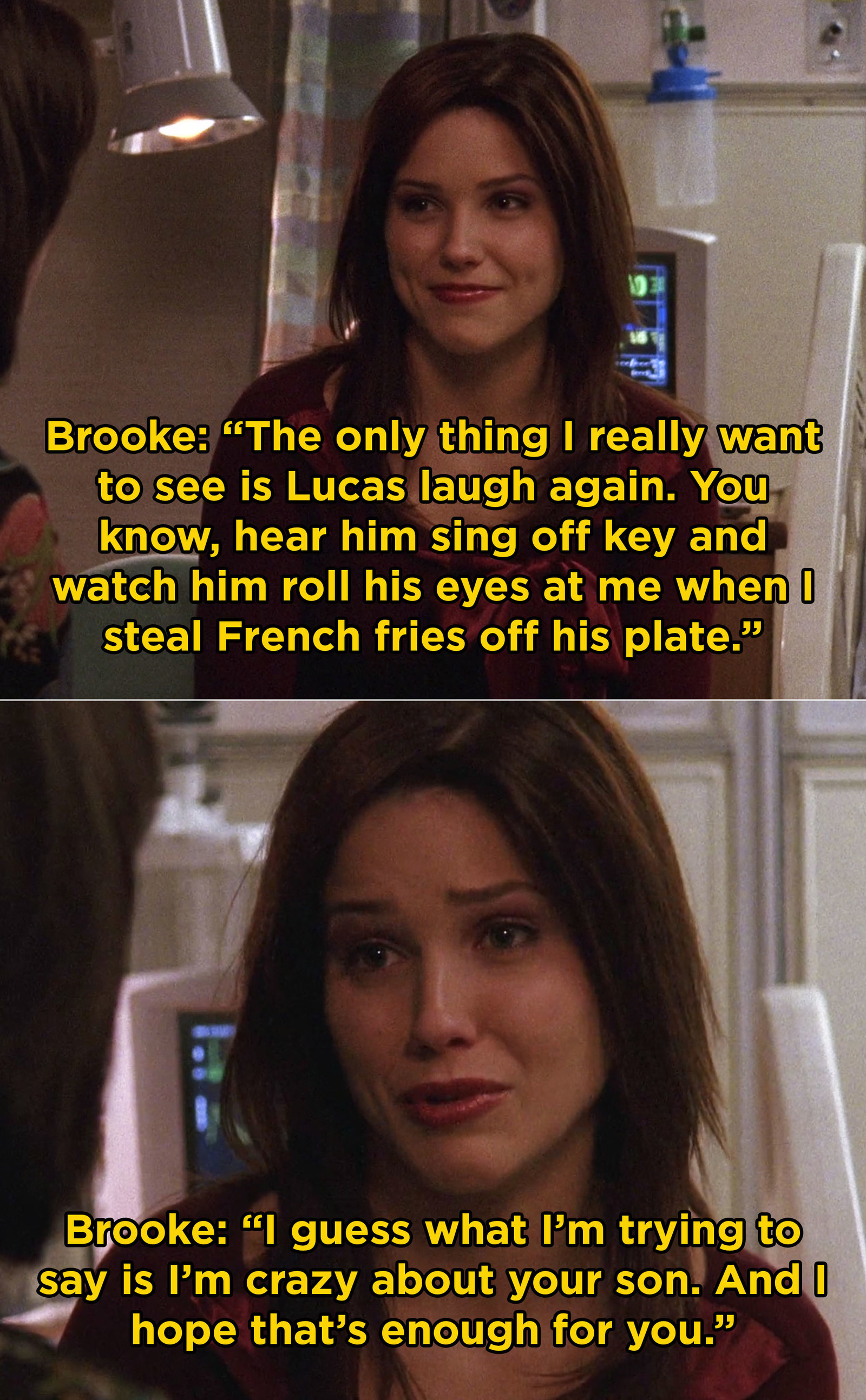 4.
When Brooke's parents moved to California and Lucas literally recreated her bedroom at his house so she could stay.

5.
When Lucas told Brooke that he would never take their relationship for granted again.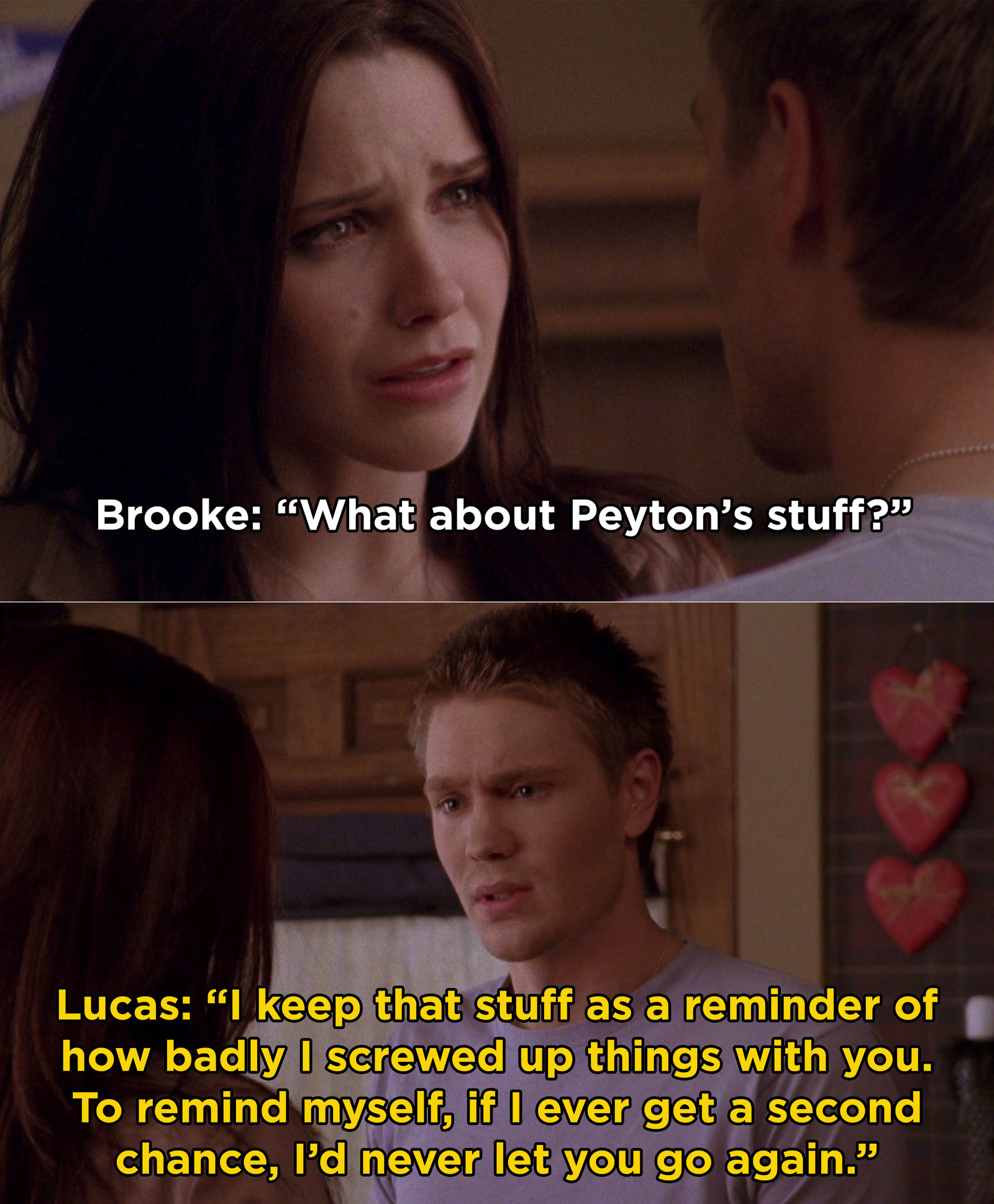 6.
When they simply expressed how much they missed each other when they were apart.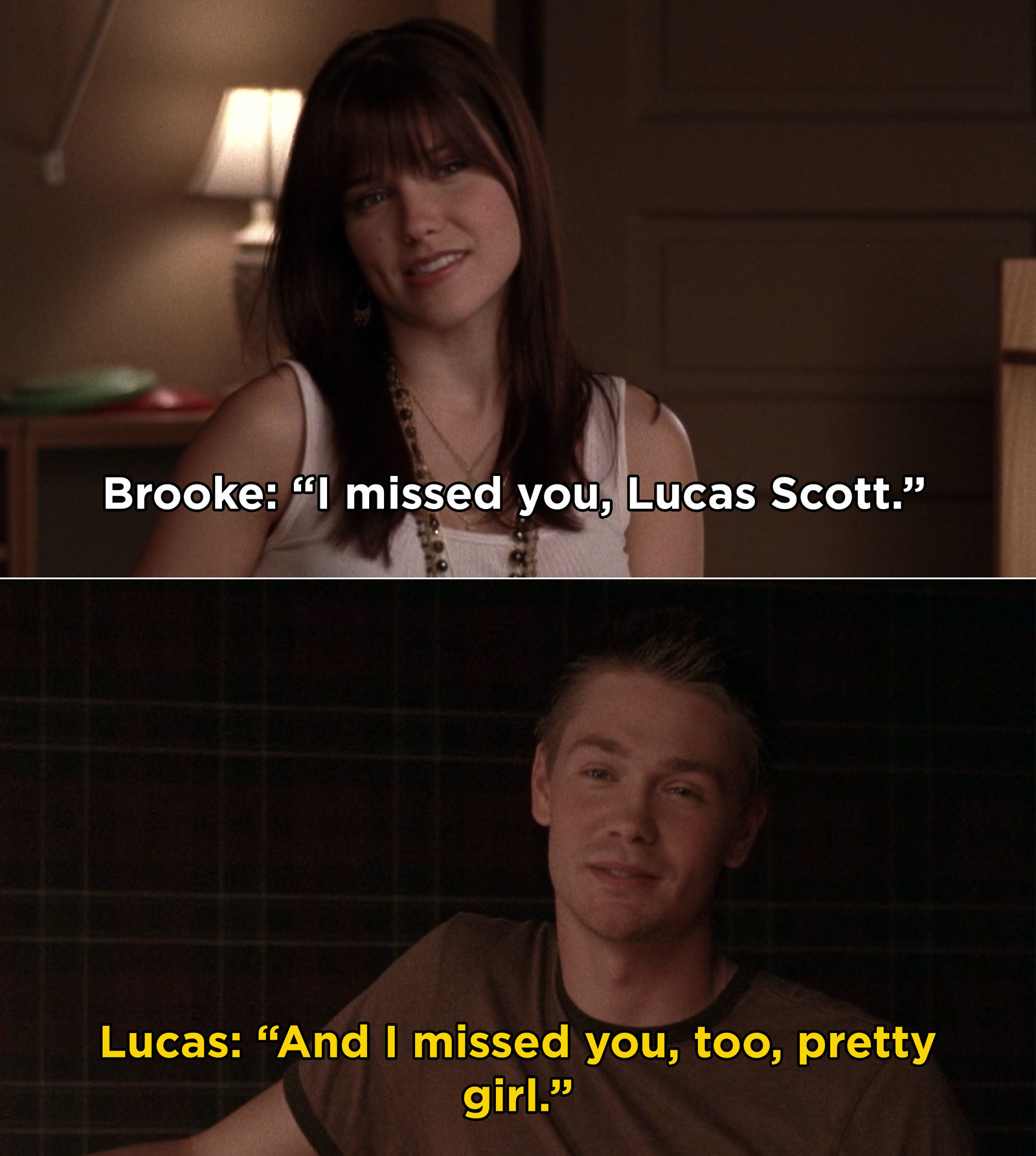 7.
When Lucas decorated Brooke's locker on the first day of senior year and it was adorable.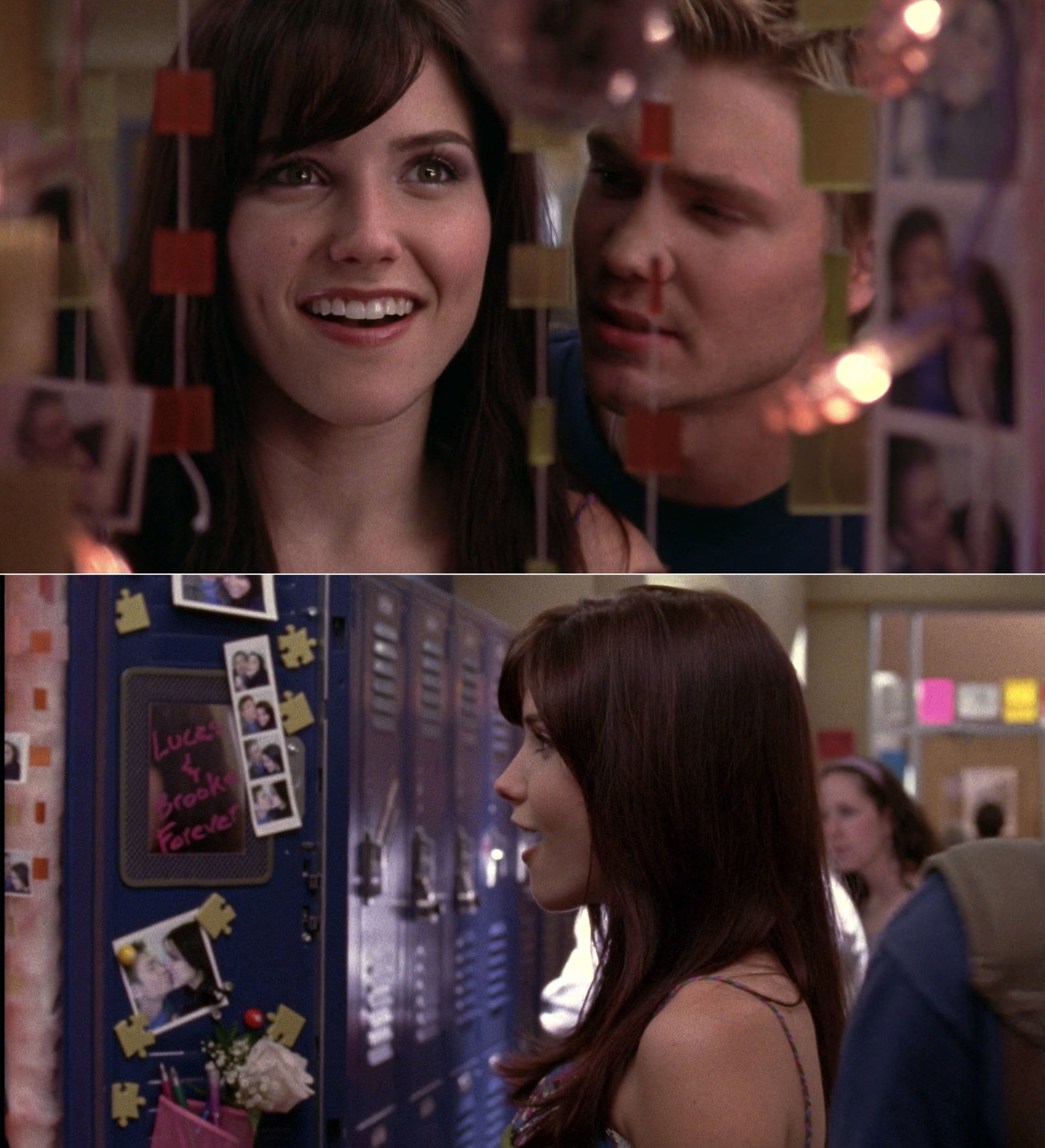 8.
When they tried to be non-exclusive, but Lucas only had eyes for Brooke.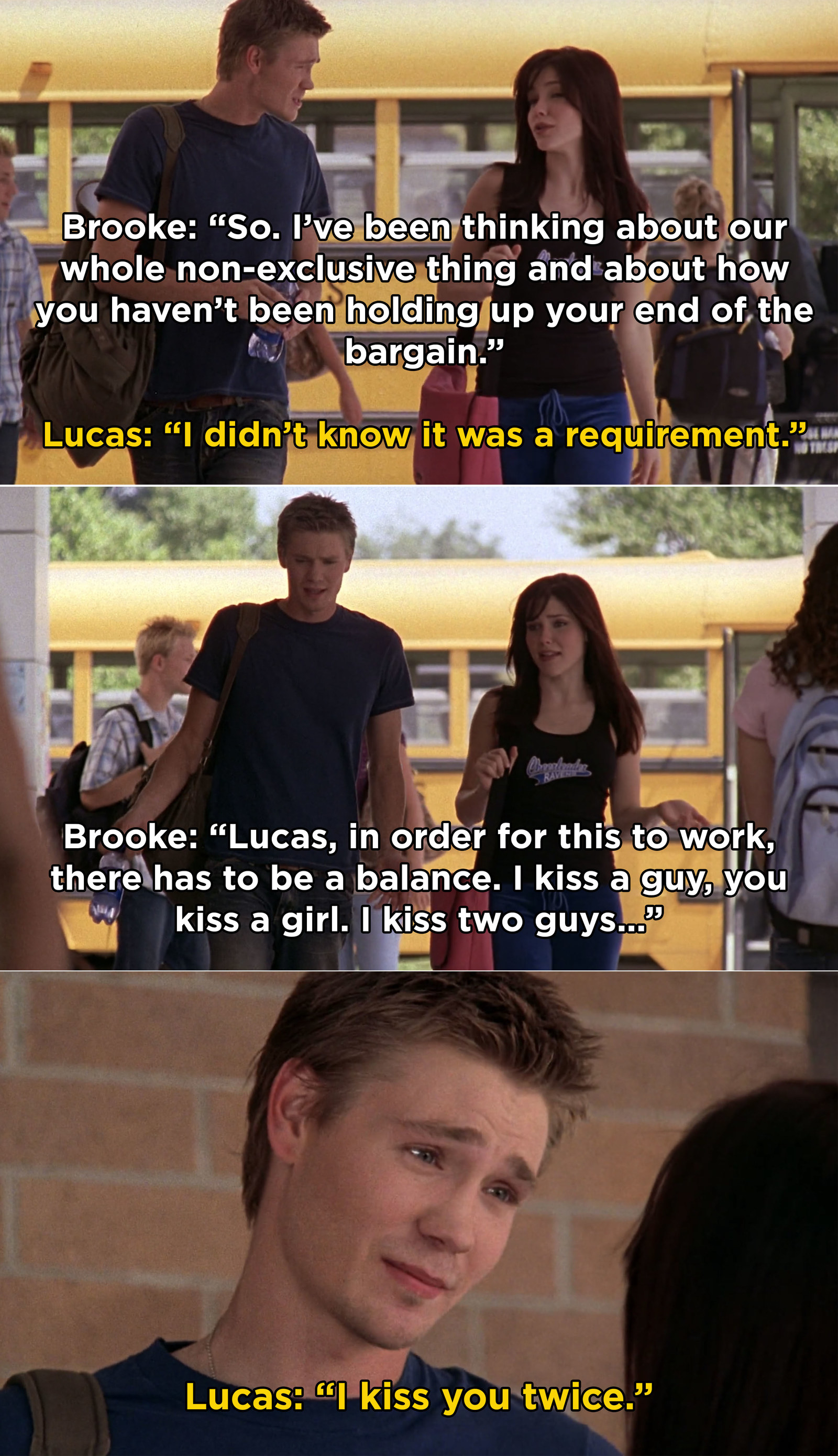 9.
When Lucas told Brooke that he was the one for her in front of every attractive and single guy in their grade.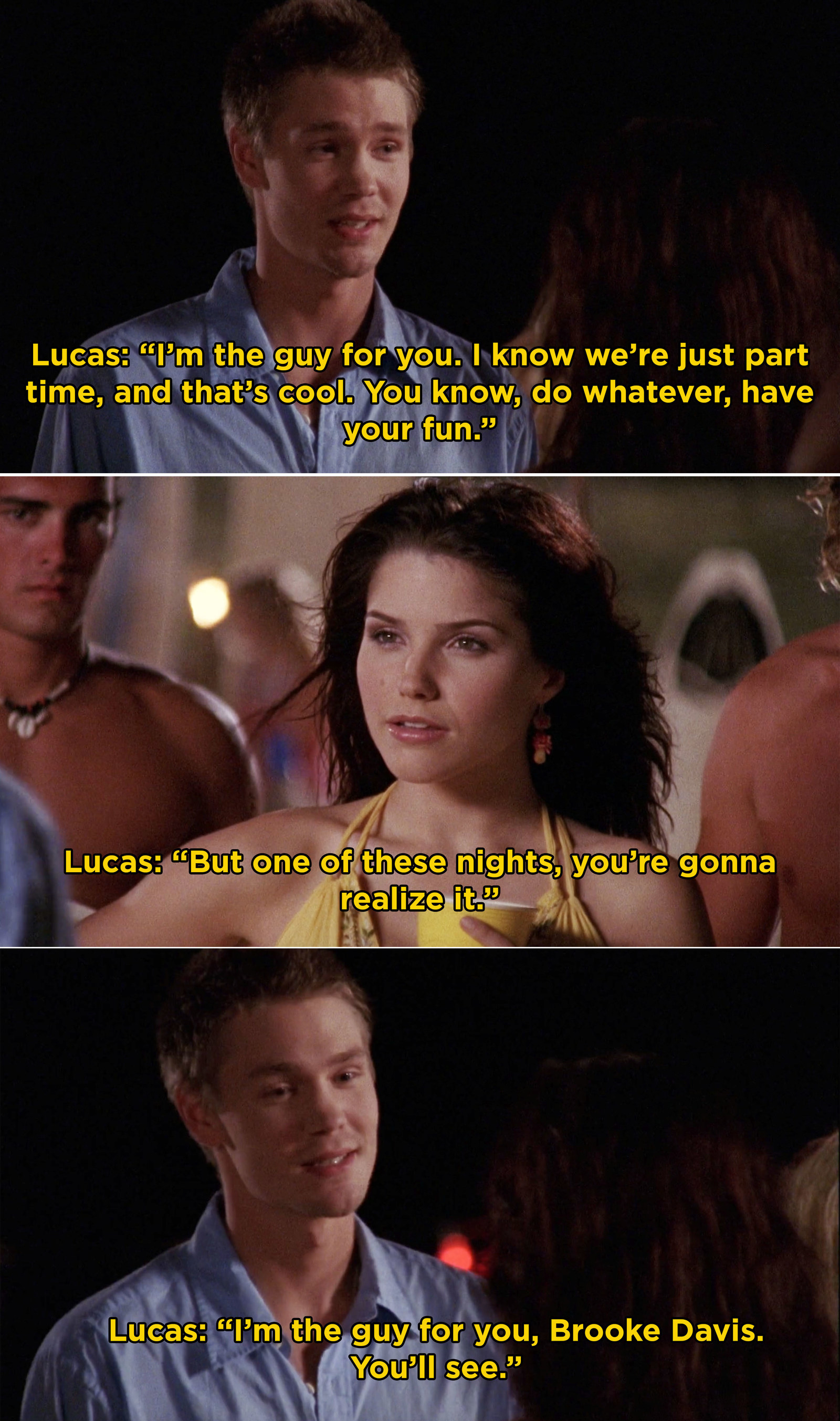 10.
And then, when Brooke wanted Lucas to continue to fight for her like he did that day.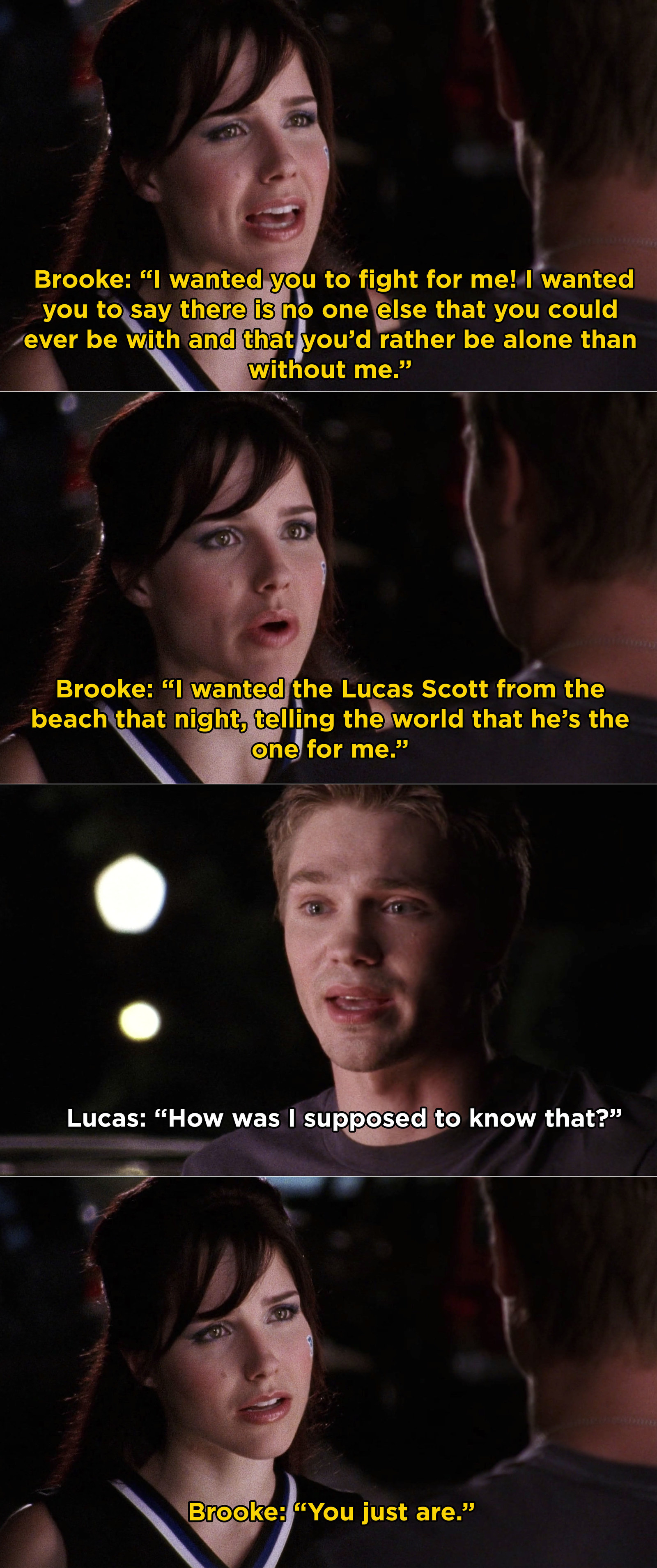 11.
When Brooke pulled a Lara Jean Covey from To All the Boys and admitted that she wrote 82 love letters to Lucas.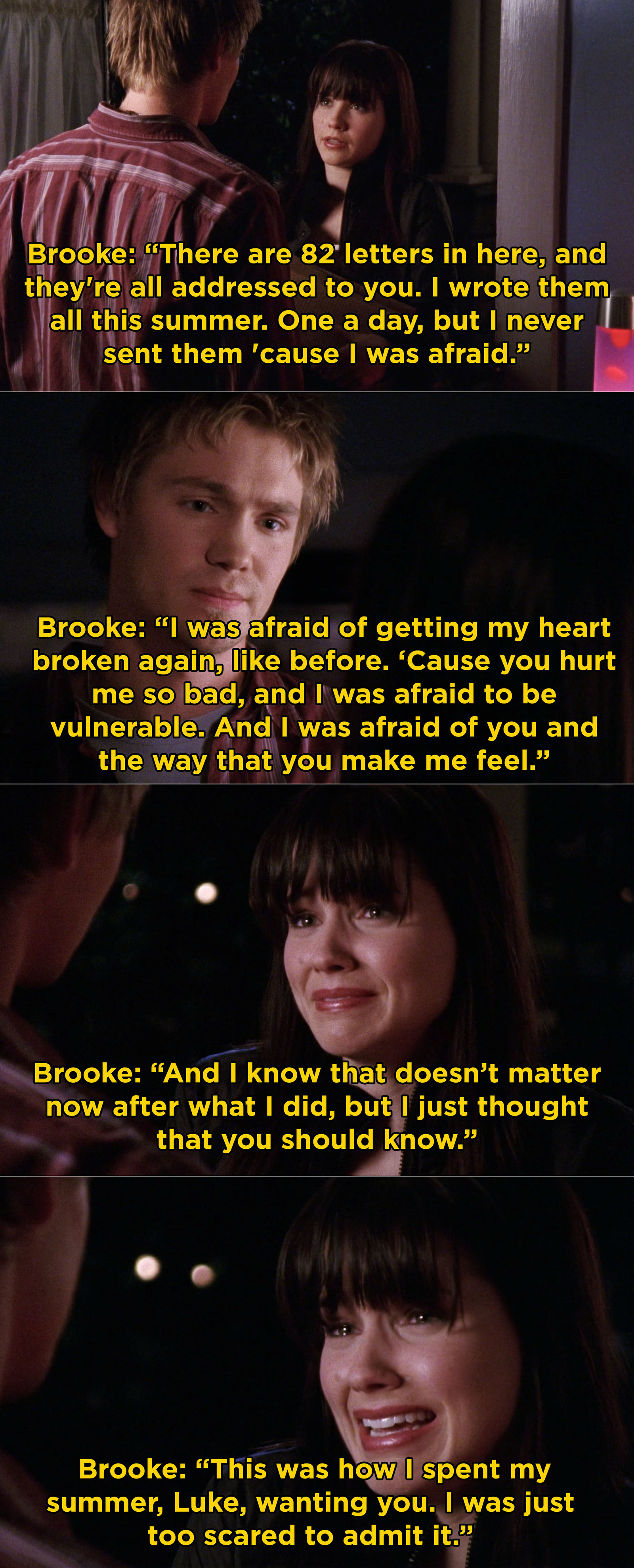 12.
When Lucas forgave Brooke for sleeping with Chris Keller and they officially got back together again.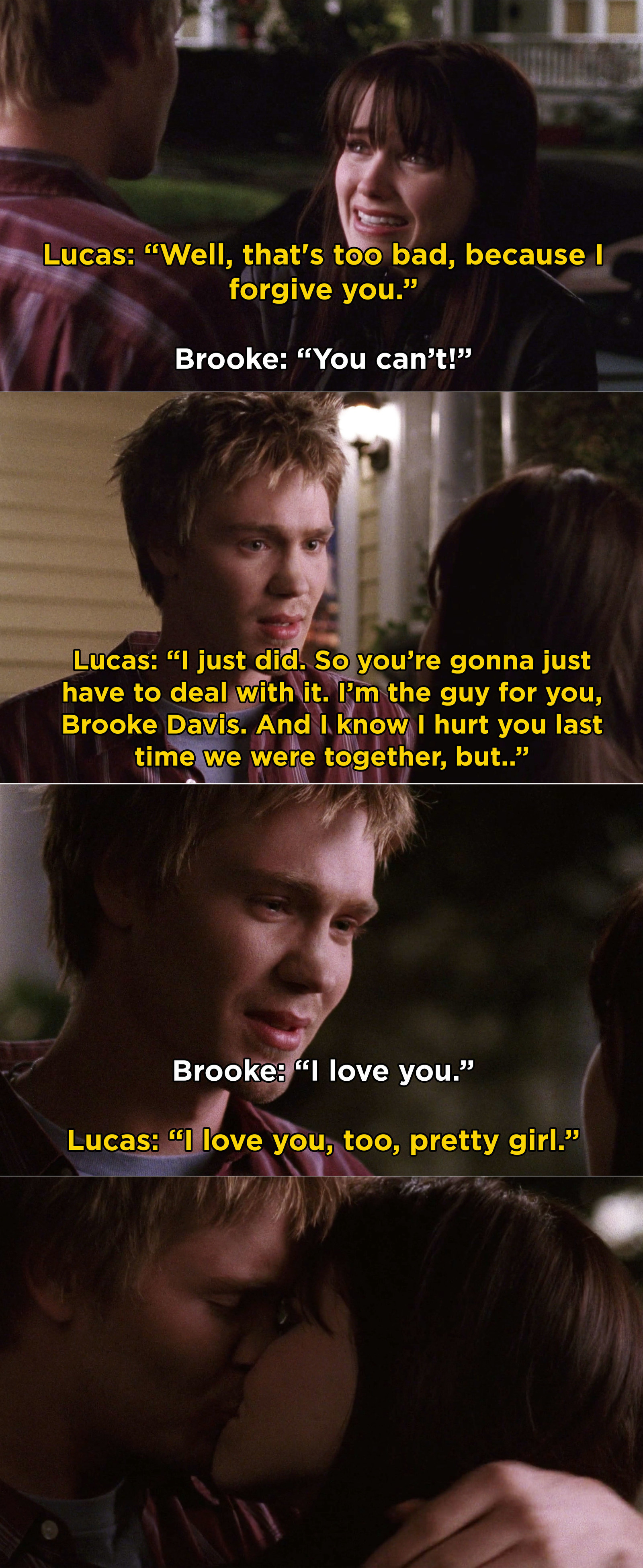 13.
When Lucas brought Brooke to the River Court so she could become part of his world.

14.
When Lucas told Brooke why he wanted to be with her and not Peyton during this iconic moment.

15.
When Brooke was there for Lucas after the school shooting and Keith's death.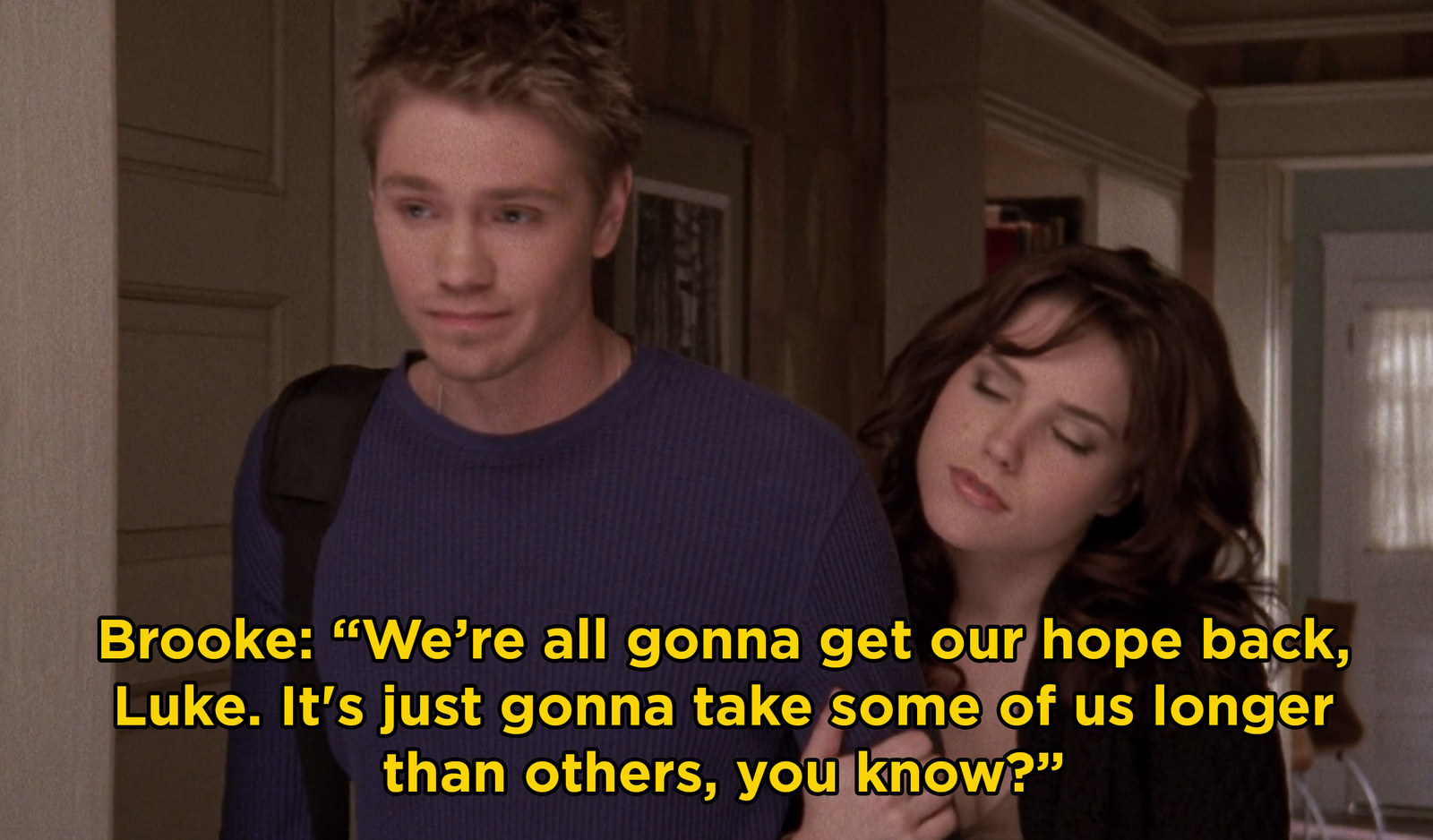 16.
When Brooke thought Lucas was proposing to her and had this completely hilarious and genuine reaction.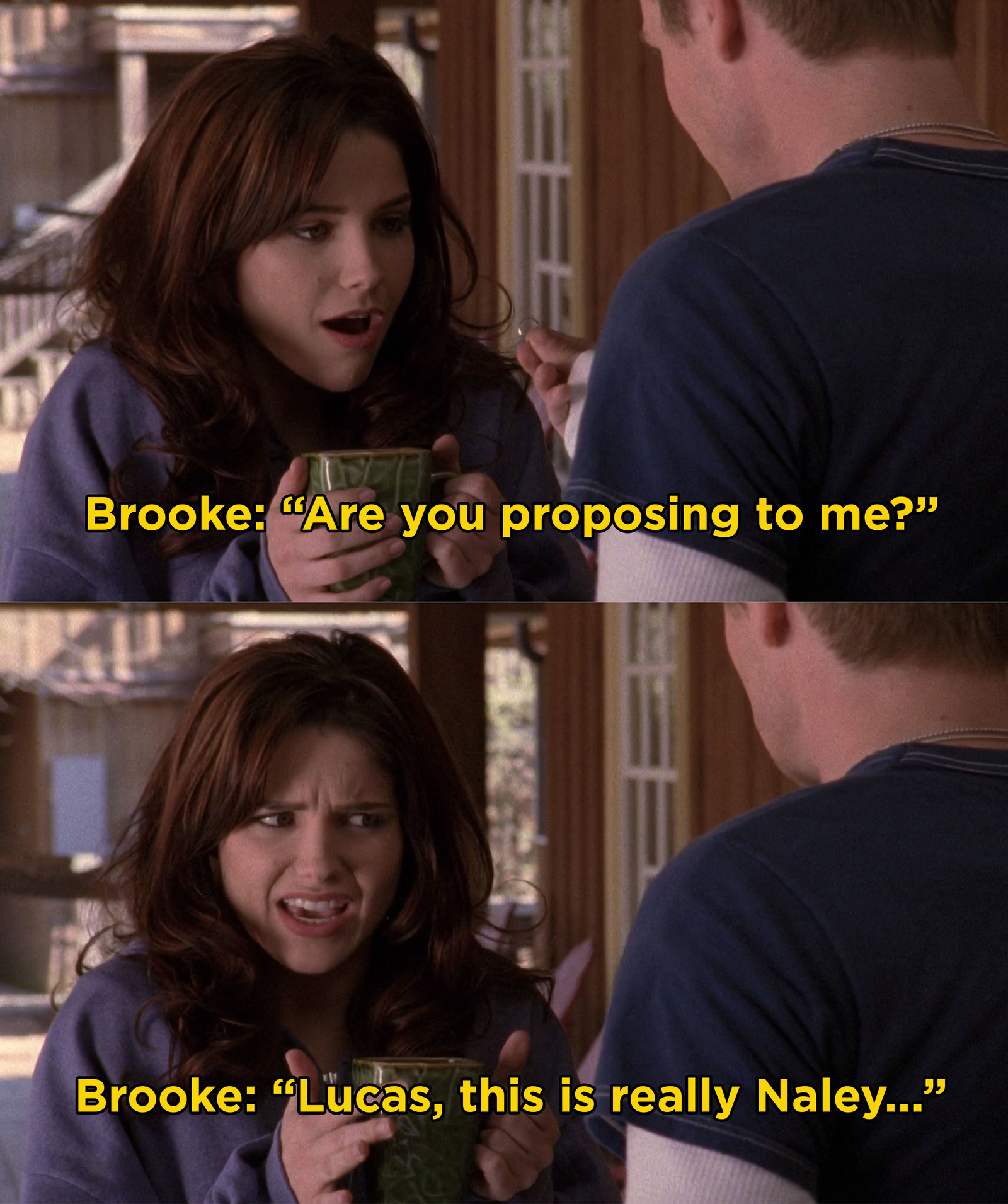 17.
When all Brooke wanted was for Lucas to share his feelings with her.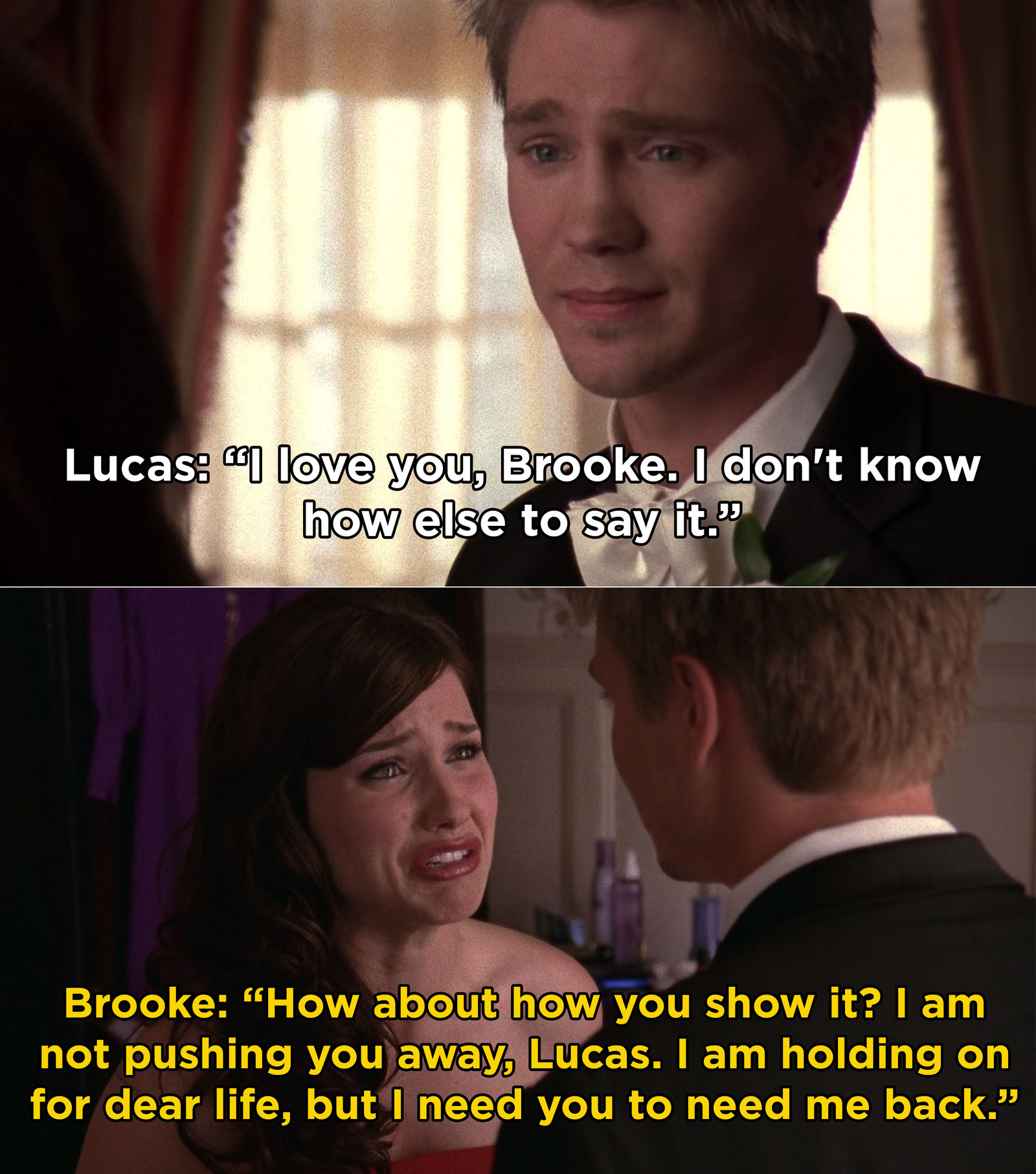 18.
And when they danced together at Nathan and Haley's wedding and that was enough of an apology.
19.
When Lucas continued to know Brooke better than anyone else, even after they broke up.

20.
And when Brooke admitted to her mom that Lucas was the only boy that she would've dropped everything for.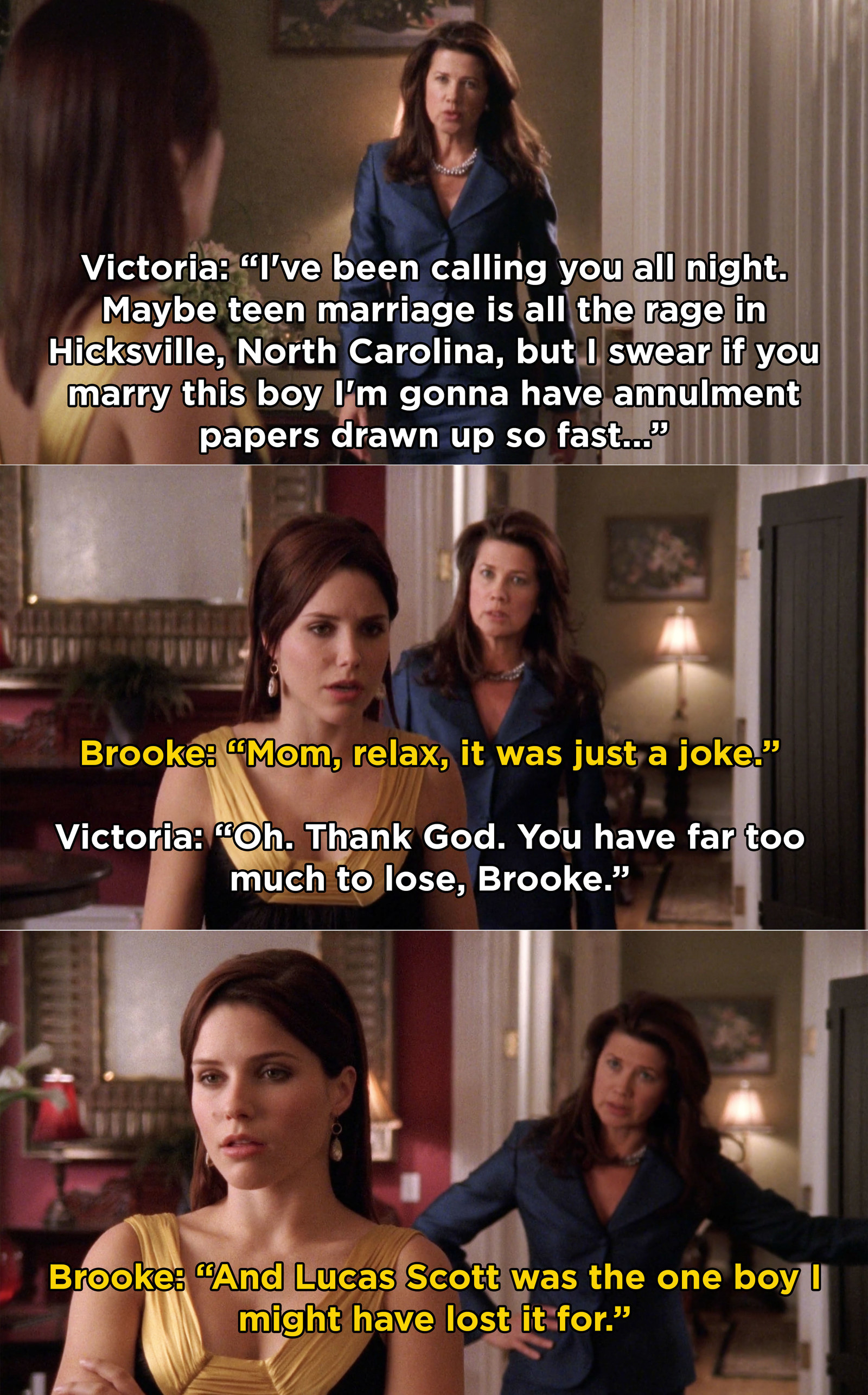 21.
And finally, just to further prove that Brooke and Lucas were meant to be, Peyton even says that she wanted Jake, but once he was gone, Lucas was the next best option.