Grey's Anatomy has become one of the most beloved and longest-running TV shows of all time. The show began in 2005 and just wrapped Season 19, with over 400 episodes and counting.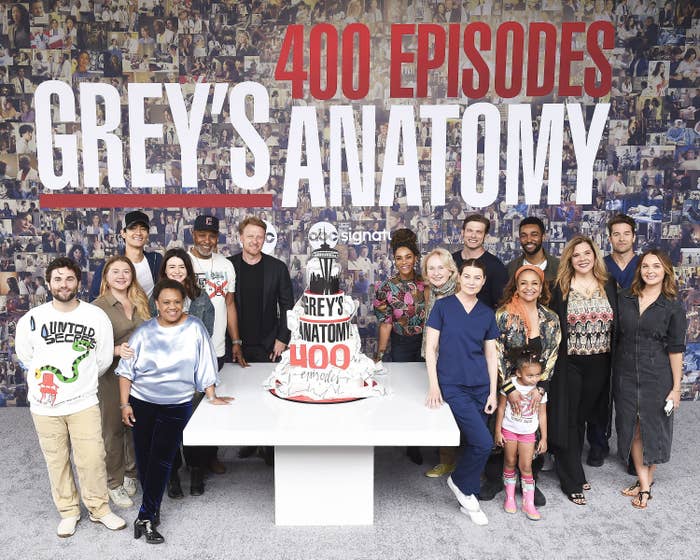 Over the course of 19 seasons, Grey's Anatomy has had so many iconic storylines, characters, and more — it's hard to summarize all of the legendary TV moments this show has given us.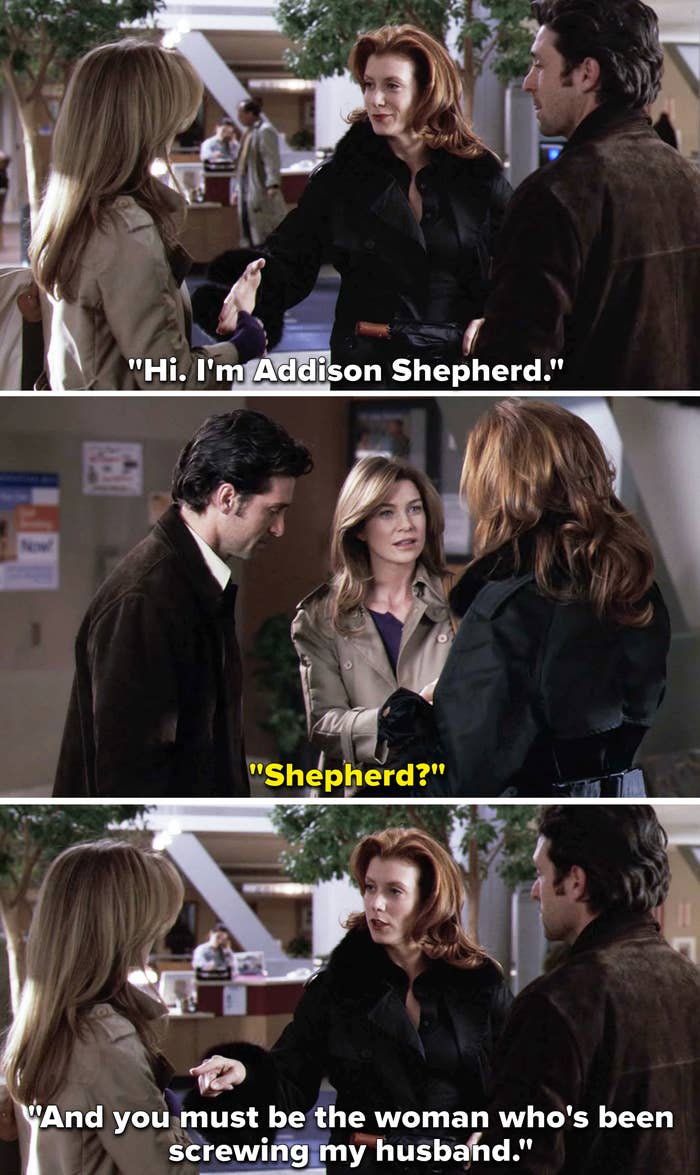 Of course, along the way, characters and actors have departed Seattle Grace/Grey Sloan, and those have made for some of the most impactful moments. Most recently, Ellen Pompeo left as a series regular after playing Meredith Grey since the pilot episode.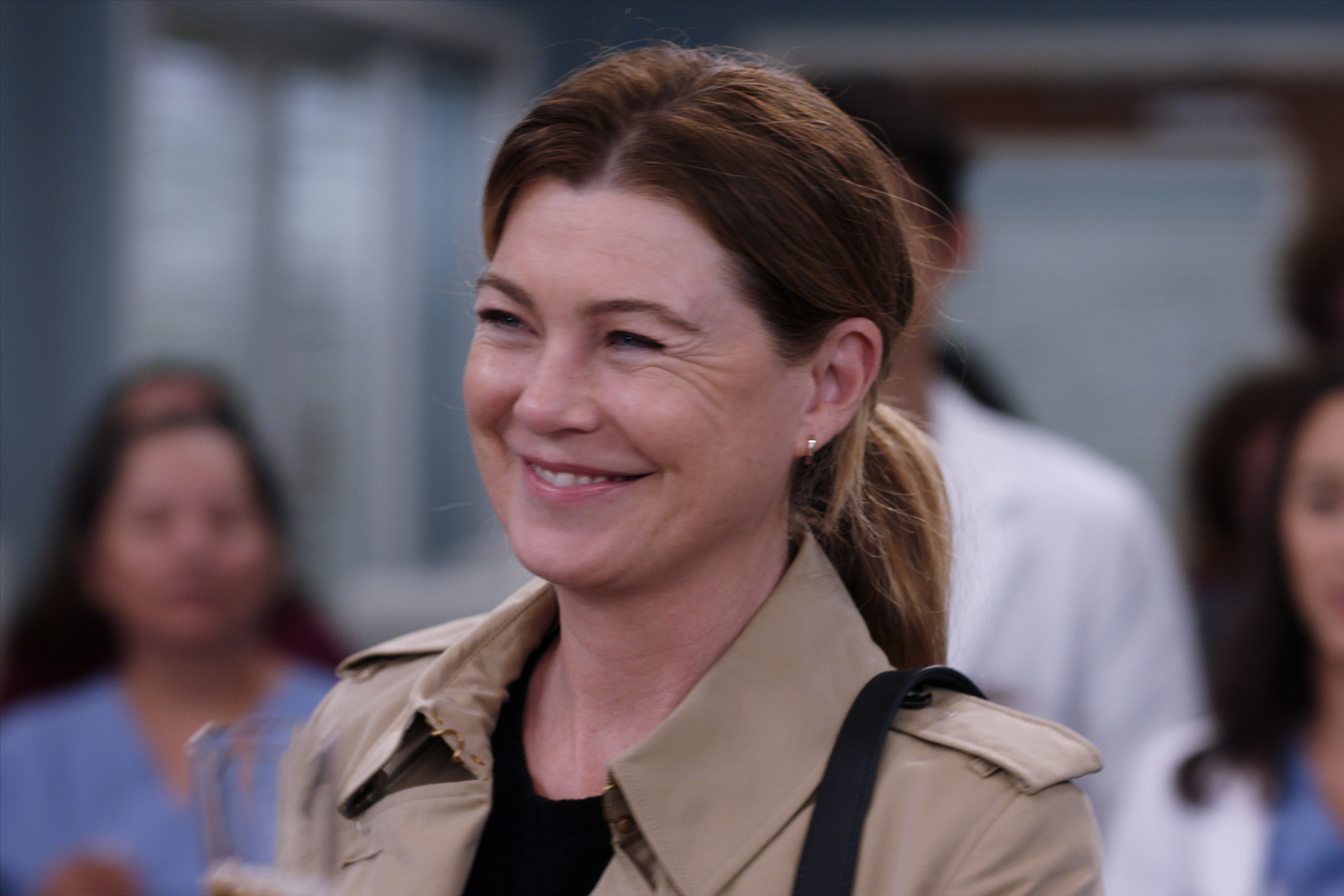 While Ellen hasn't left the show completely — she still provides the voiceover, and she appeared in the Season 19 finale — it was a big change for the series, and marked losing the last member of the original intern group as a series regular.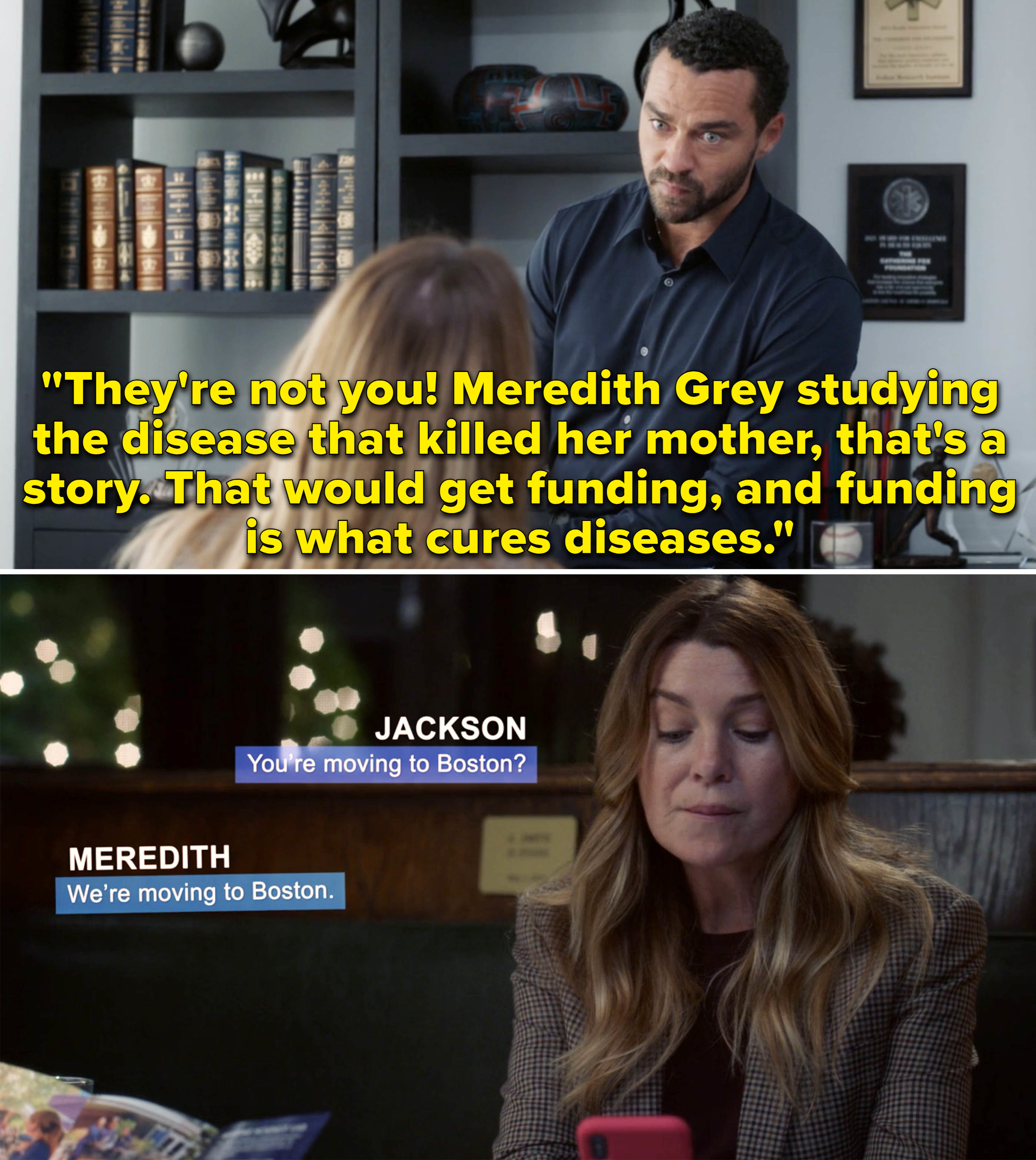 Out of the original interns, one of the most notable departures came when Katherine Heigl left the show as Izzie Stevens in the middle of Season 6.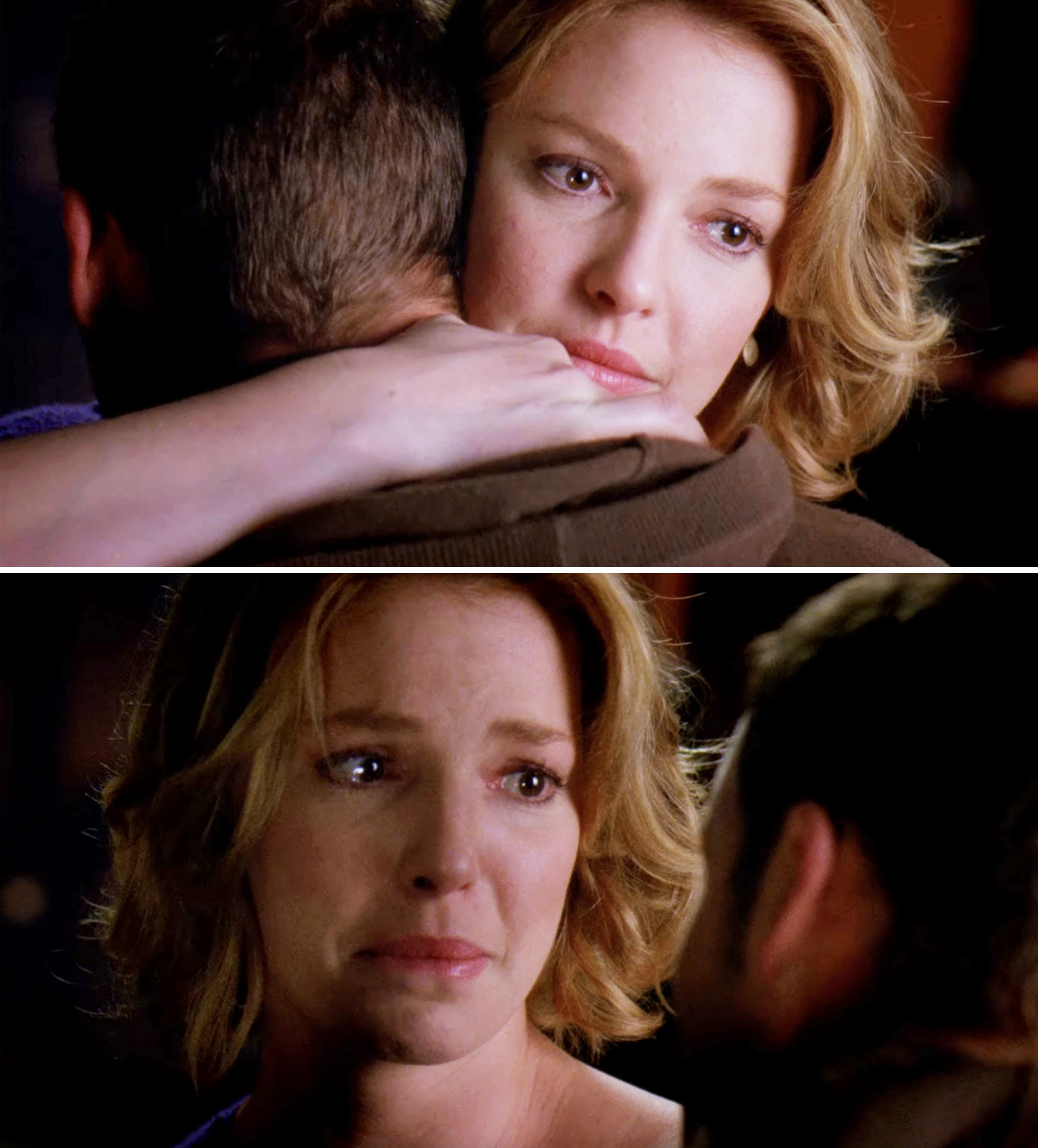 At the time, Katherine's departure came after several behind-the-scenes moments where she criticized Grey's Anatomy. Notably, Katherine stepped out of the 2008 Emmys race, which was reportedly seen as a "swipe at producers for diminishing her presence on the series."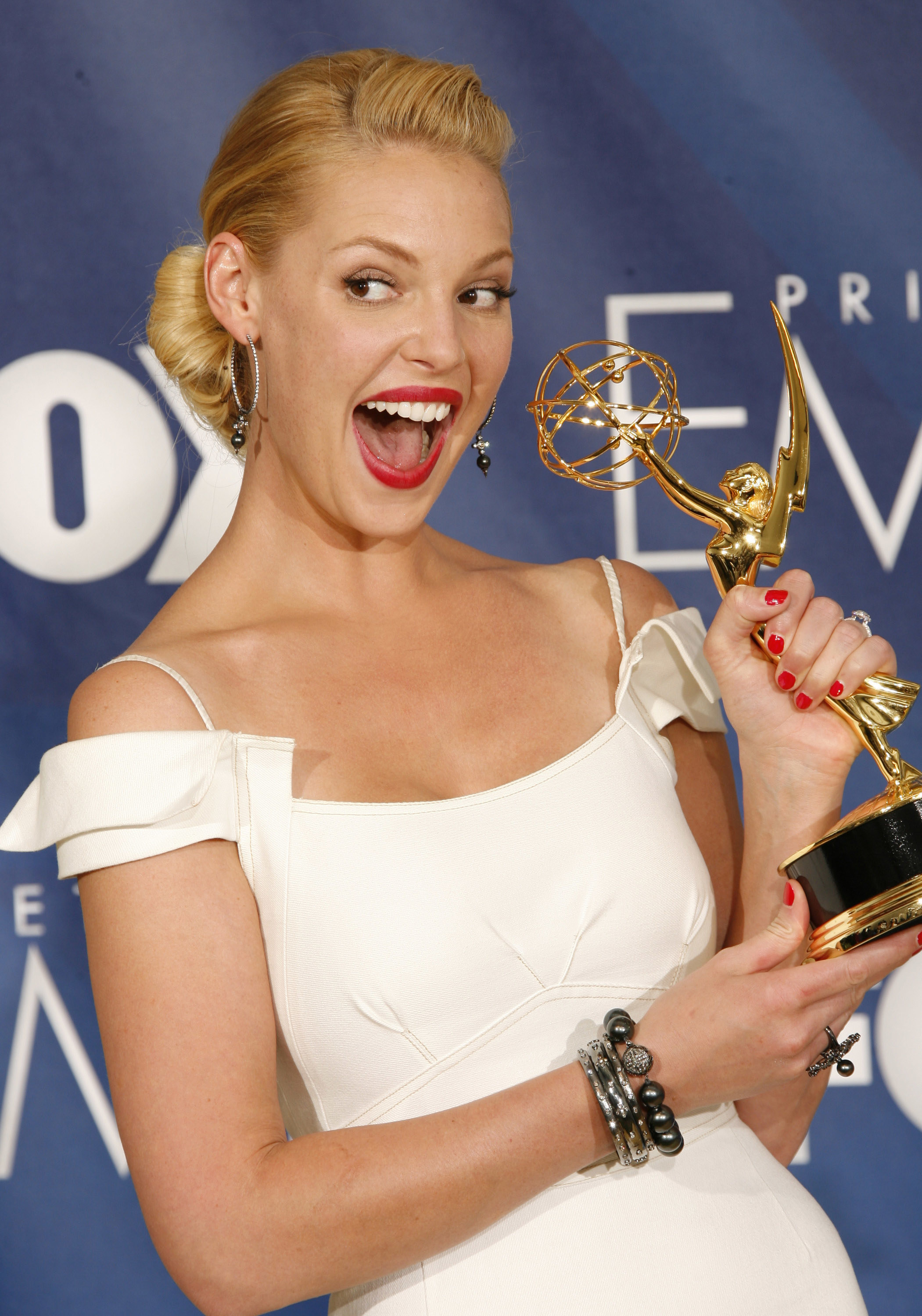 Katherine's decision to leave that year's Emmys race led to people saying she was criticizing the writers — and possibly Shonda Rhimes — and it led to a lot of hate being thrown at Katherine for years. Namely she was labeled as "difficult" to work with.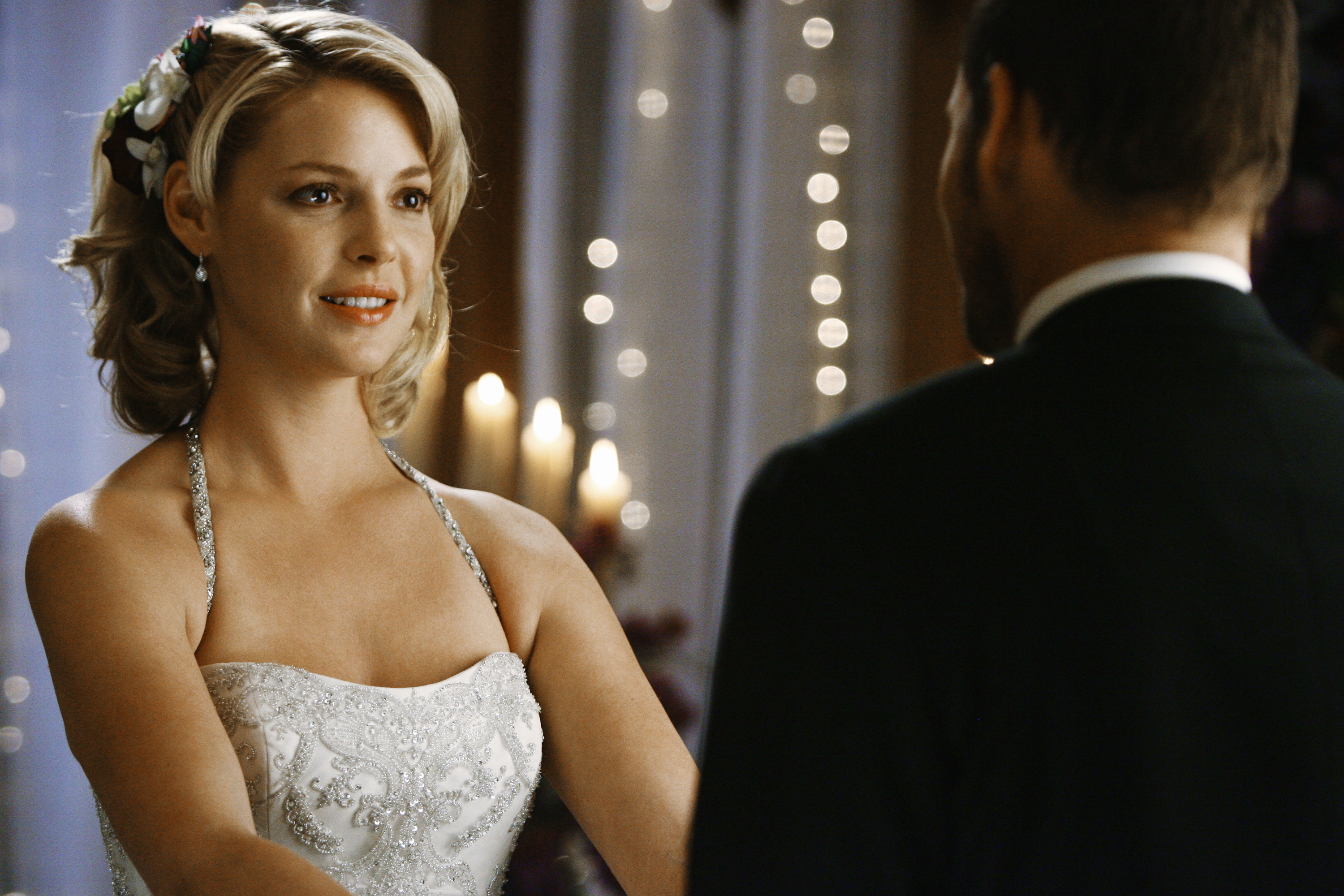 Now, 13 years after Katherine's last Grey's Anatomy episode, she and Ellen reunited for Variety's Actors on Actors series where they discussed their time on Grey's Anatomy together, and also everything surrounding Katherine's departure.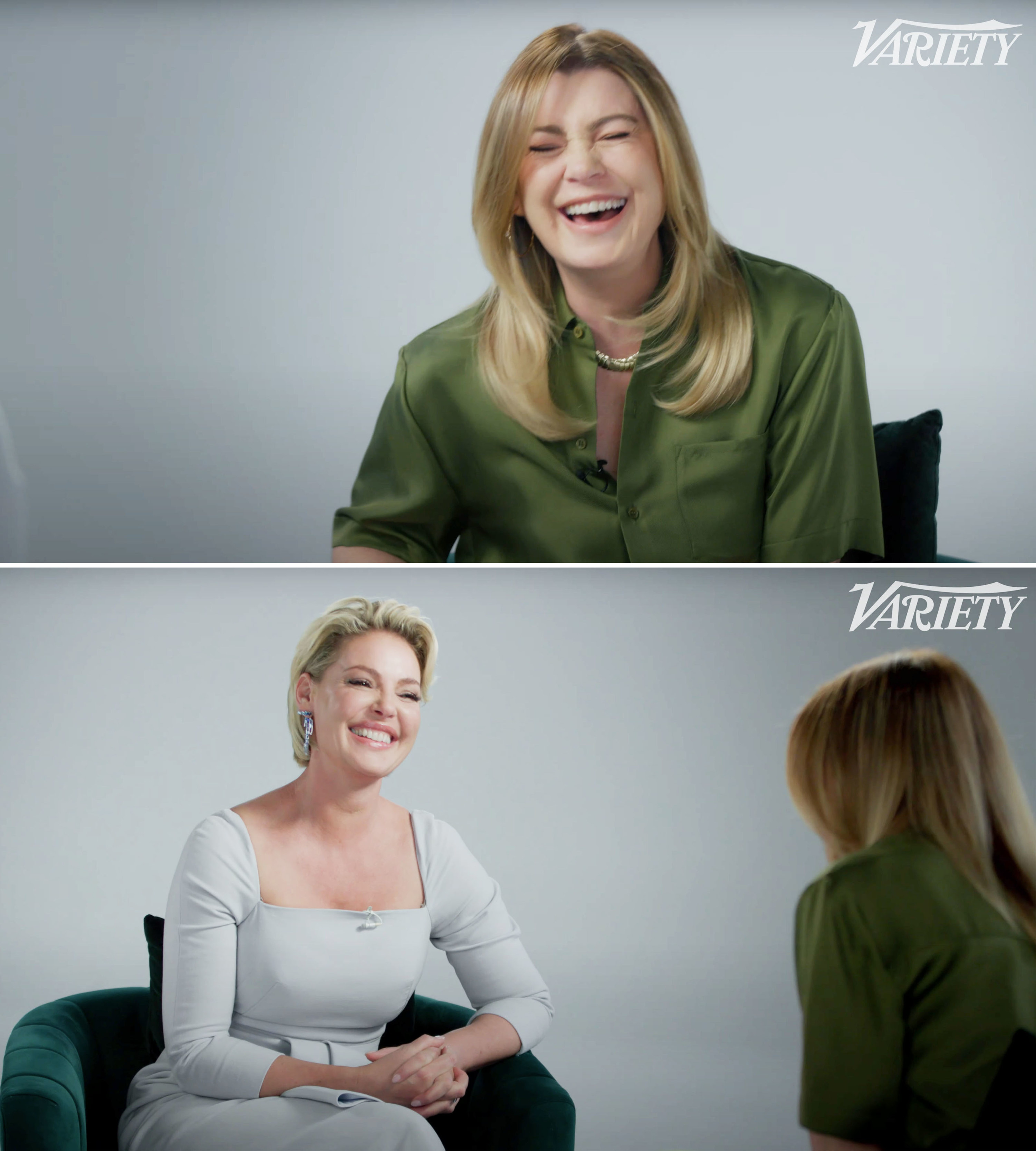 "When Izzie left...there was just so much going on," Ellen began when talking about the emotion the early Grey's actors brought to their performances and how it impacted the storylines. "It's really hard to show up on set when there's so much...and then there wasn't even social media. There's so much attention."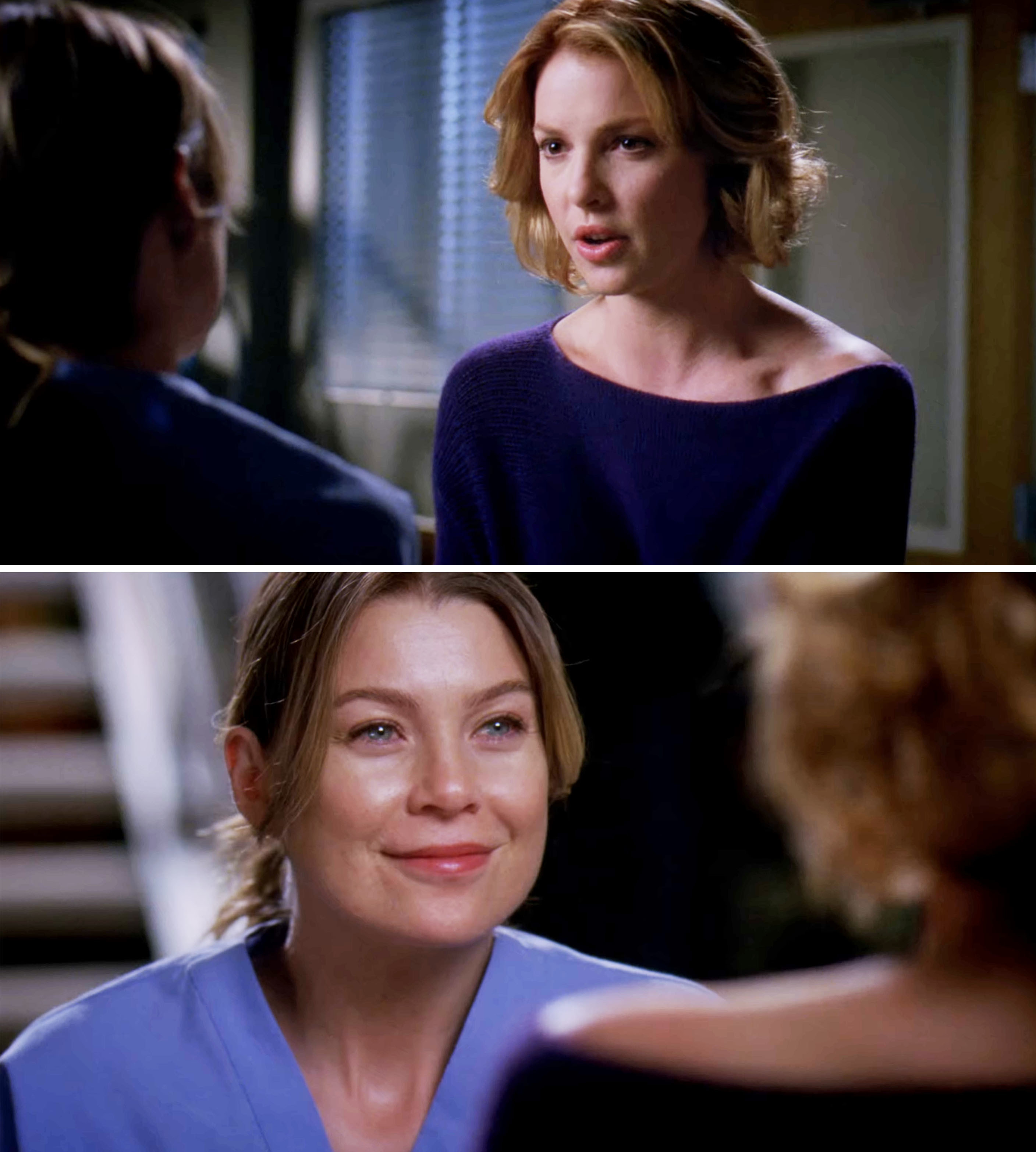 She continued, saying, "It felt like there was a lot of attention on everything we did. All the time. And everything was amplified, and that added to the emotion, and somehow, that made the scenes better, and that made the show better, and that made the show more popular. And then, Izzie leaves the show, and that was emotional for everybody."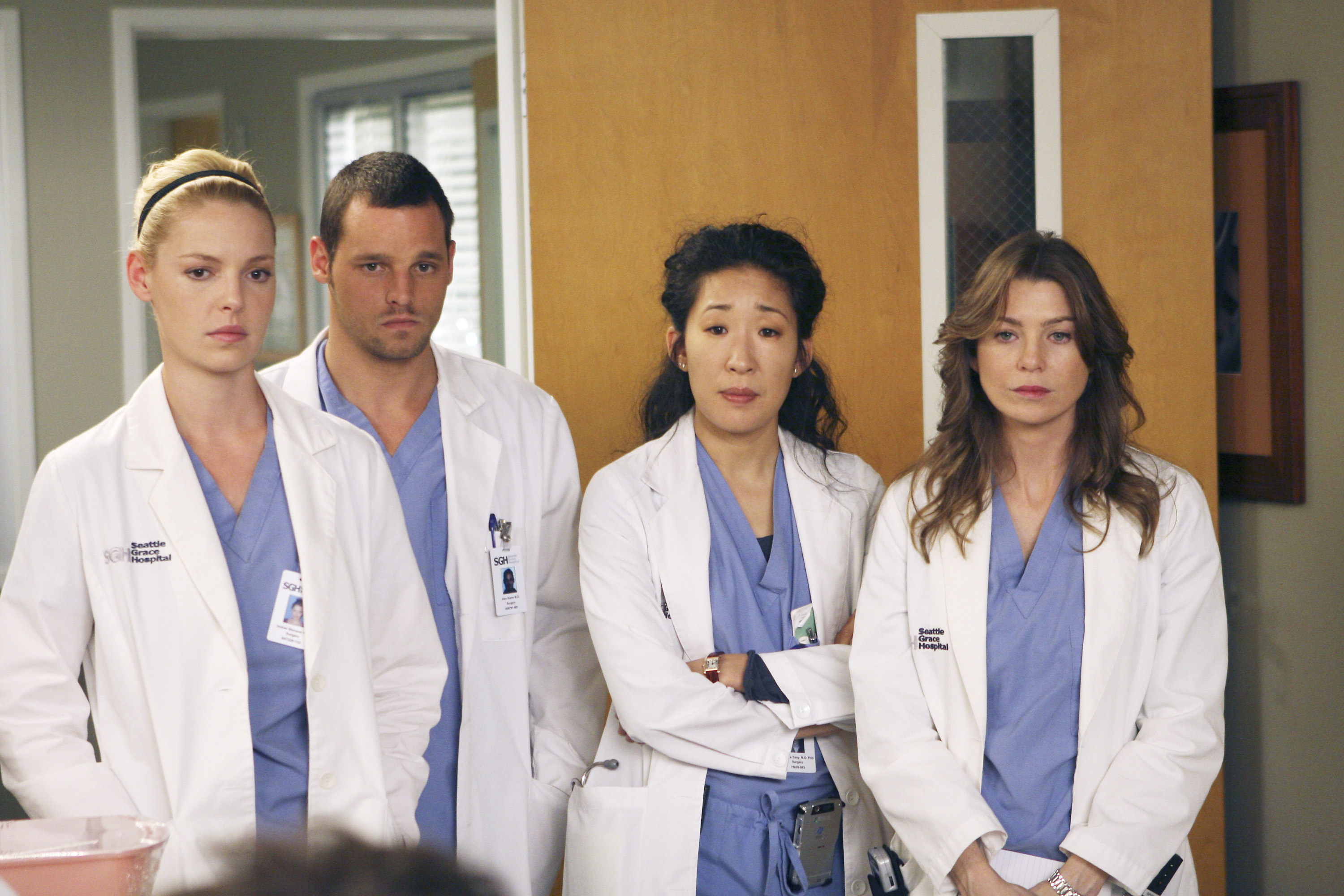 Looking back at that time in her life, Katherine explained the anxiety she felt at the height of her Grey's Anatomy fame. "I was just vibrating at way too high of a level of anxiety," she began. "For me, it's all a bit of a blur, and it took me years to learn how to deal with that, to master it."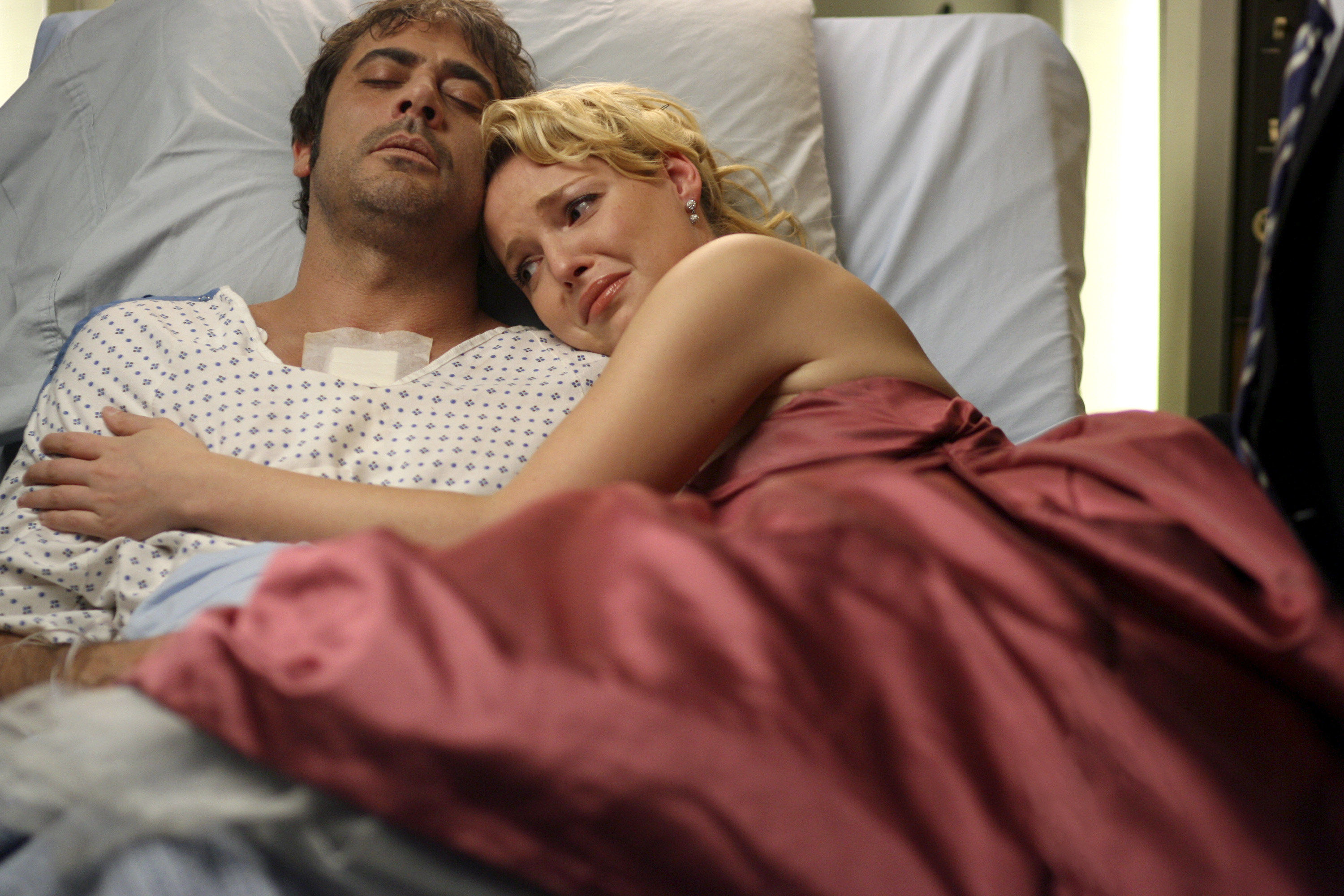 Katherine said that period was also when she felt she lacked "self-confidence." She said, "I would not trade anything for my 20s. I absolutely had no idea who I was and what I wanted and who I was supposed to be and who to make happy. Just massive lack of self-confidence. And then, Grey's hit. The success of Grey's hit, and I felt, I think it was borrowed confidence."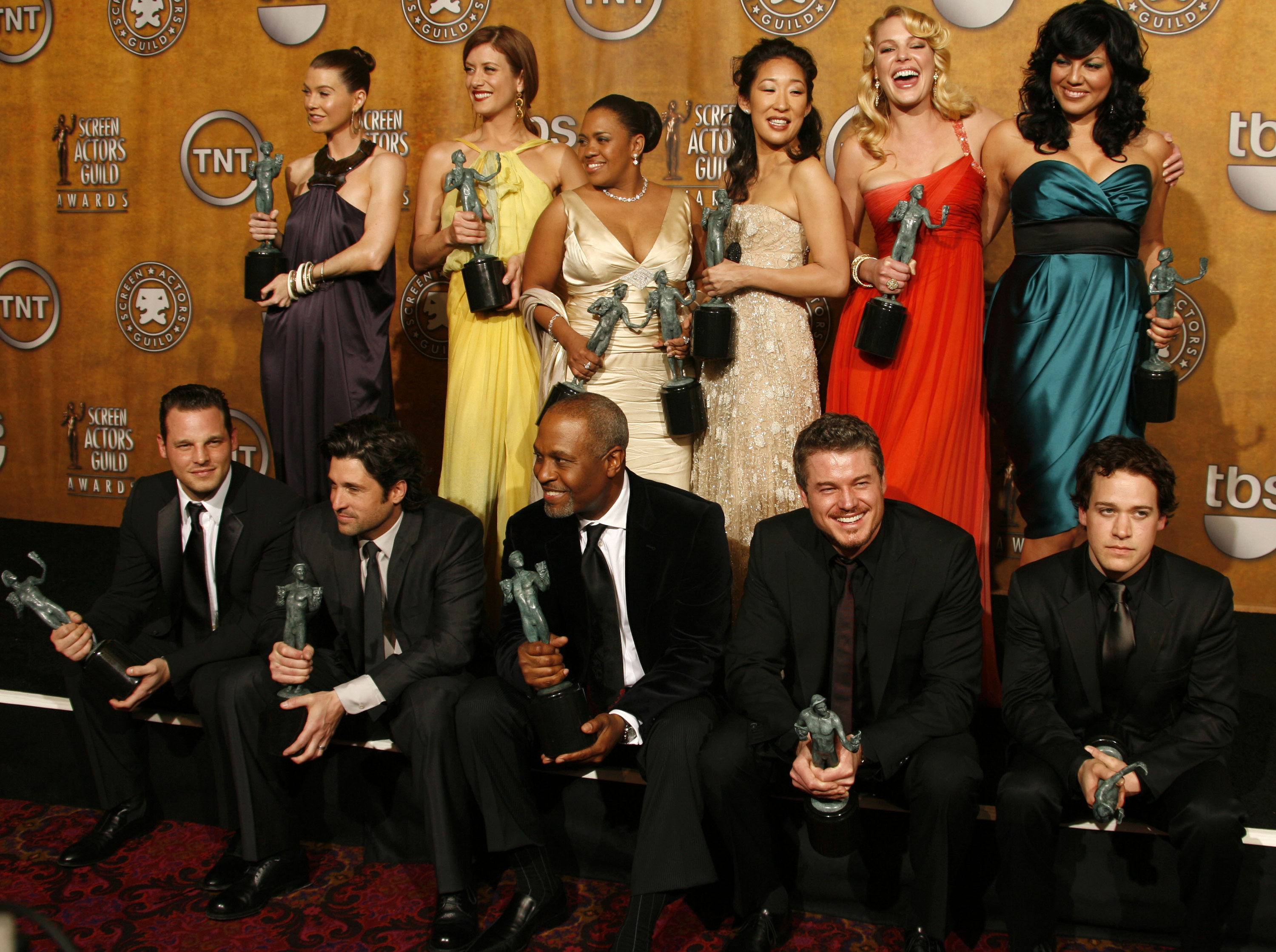 She continued, saying, "I started getting real mouthy because I did have a lot to say. And there were certain boundaries and things that I was not okay with being crossed. If you cannot stand up for yourself in this industry, very few people will stand up for you. So you better learn how to, and you better be okay with them not liking you for it." With Ellen adding that it's a "privilege" to even get to that place as well.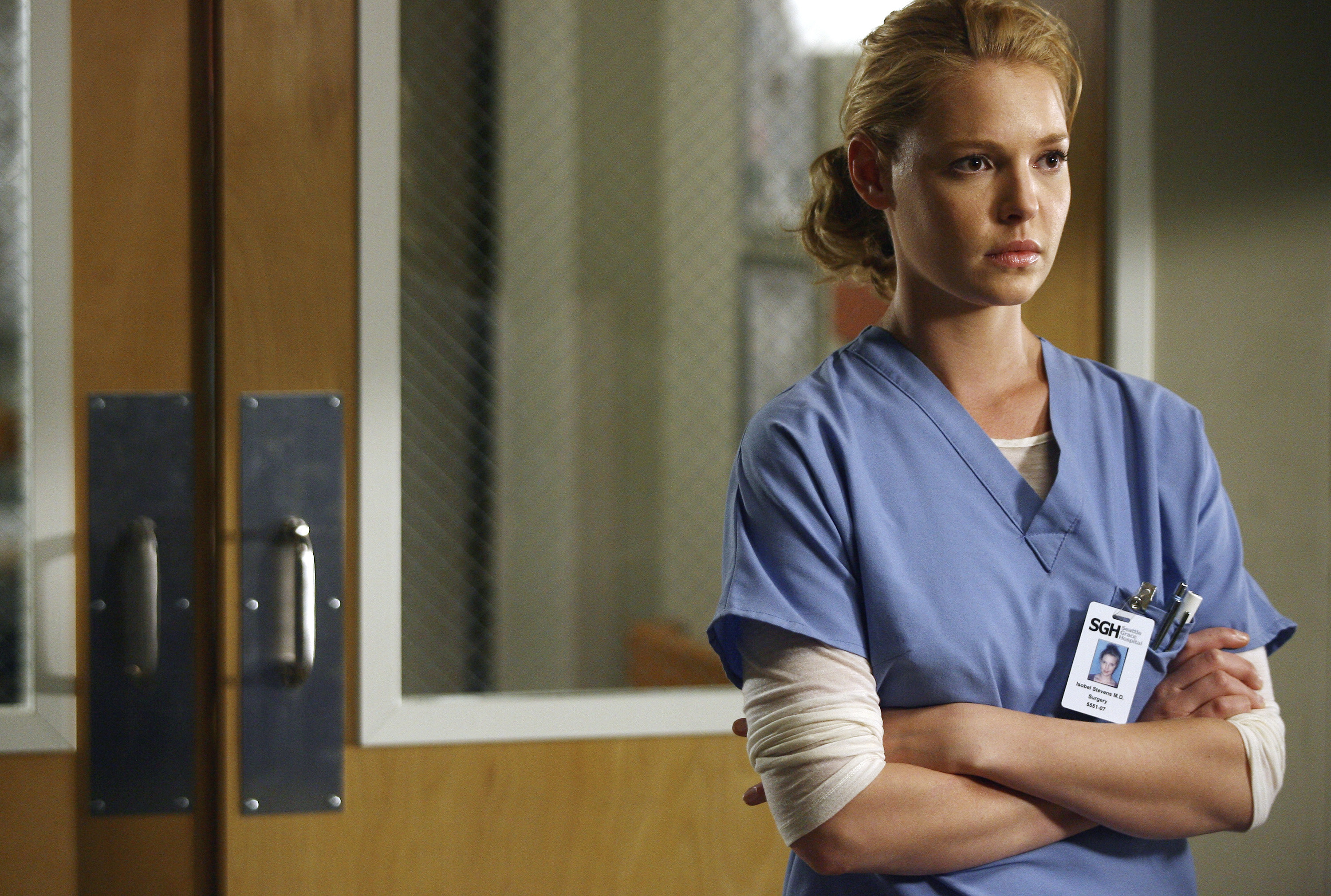 Speaking about her Grey's departure and a 2007 interview about Knocked Up, which also landed her criticism, Katherine began, "I was so naive. I got on my soapbox, and I had some things to say, and I felt really passionate about this stuff. I felt really strongly. I felt so strongly that I also got a megaphone out on my soapbox. There was no part of me that imagined a bad reaction."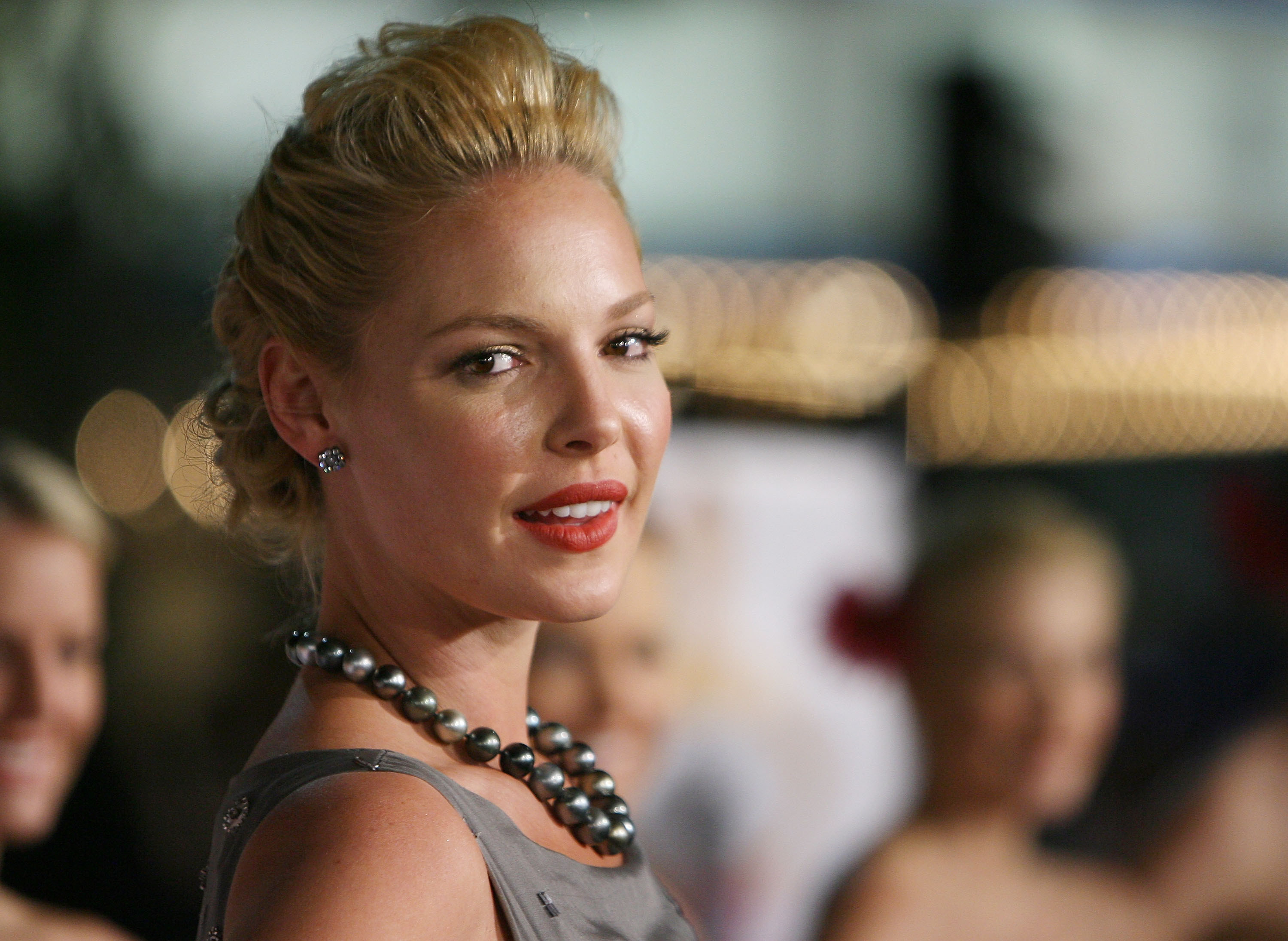 "I felt really justified in how I felt about it and where I was coming from. I've spent most of my life — I think most women do — being in that people-pleasing mode. It's really disconcerting when you feel like you have really displeased everybody. It was not my intention to do so, but I had some things to say, and I didn't think I was going to get such a strong reaction," she continued.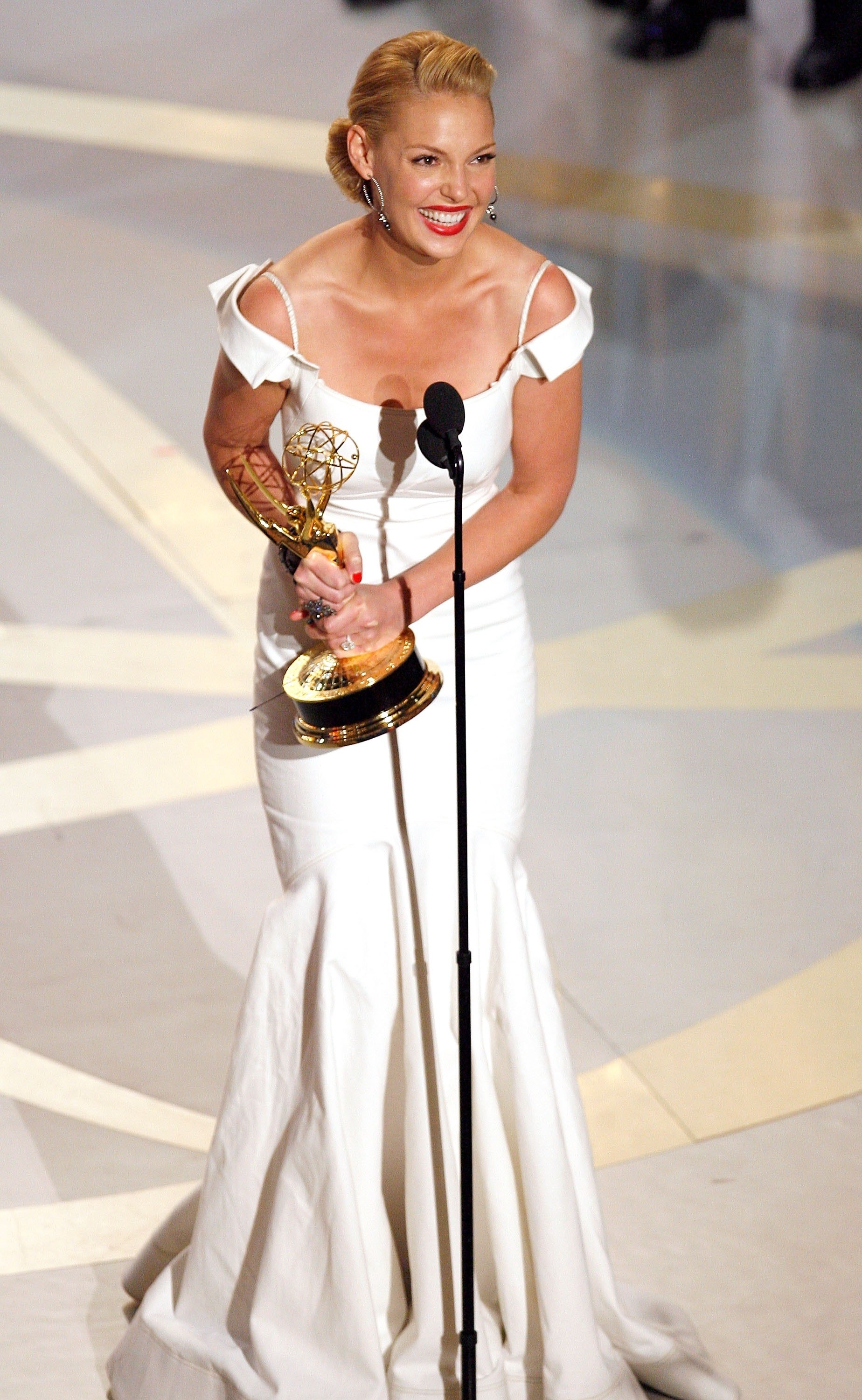 Katherine also talked about how she's often seen as "the bad guy" or the "villain," and it's something she's learned to deal with. With Ellen adding that she didn't understand until her own massive contract negotiation for Grey's Anatomy and new salary landed in the news, and she was told by her manager to be "prepared to be unpopular" because of it.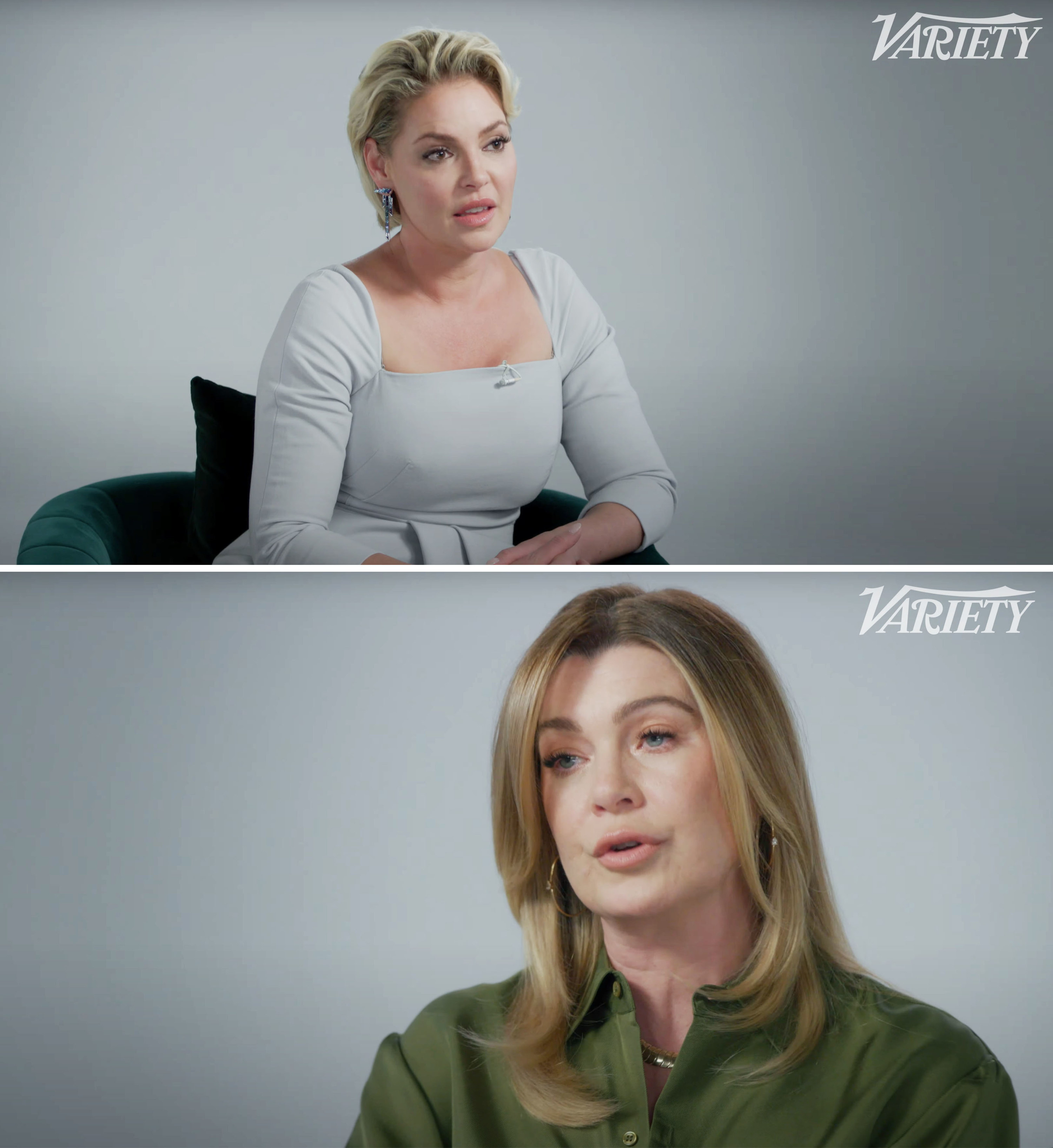 Katherine said it took years to tune out everything that was being said about her, saying, "I was in my late 20s. It took me until probably my mid-to-late-30s to really get back to tuning out all of the noise and going, 'But who are you? Who are you without all of the opinions of who you are? Are you this bad person? Are you ungrateful? Are you unprofessional? Are you difficult?'"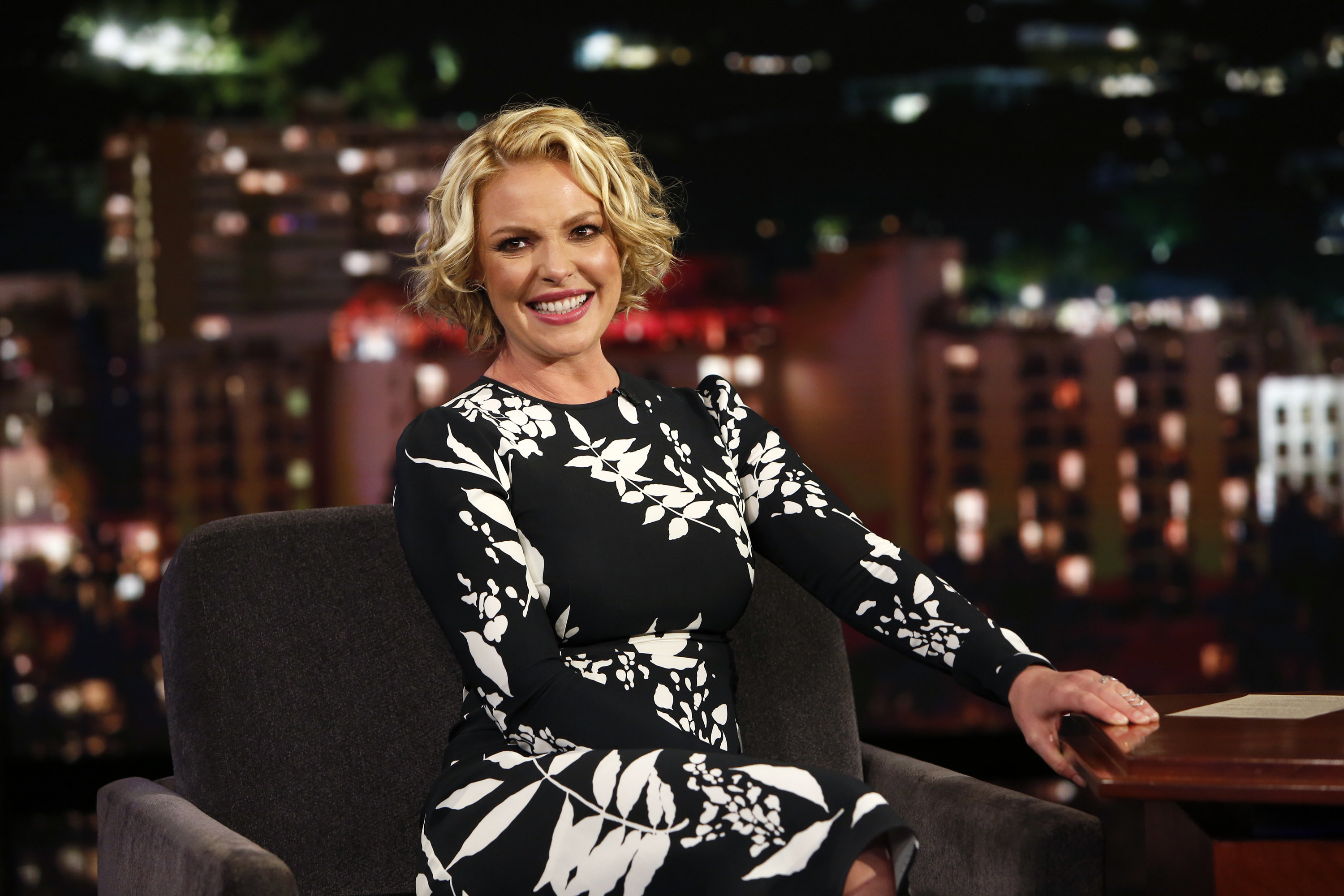 She continued, "Because I was confused! I thought maybe I was. I literally believed that version, and felt such shame for such a long time, and then had to go, 'Wait. Who am I listening to? I'm not even listening to myself. I know who I am.' I don't need anybody to tell me who I am."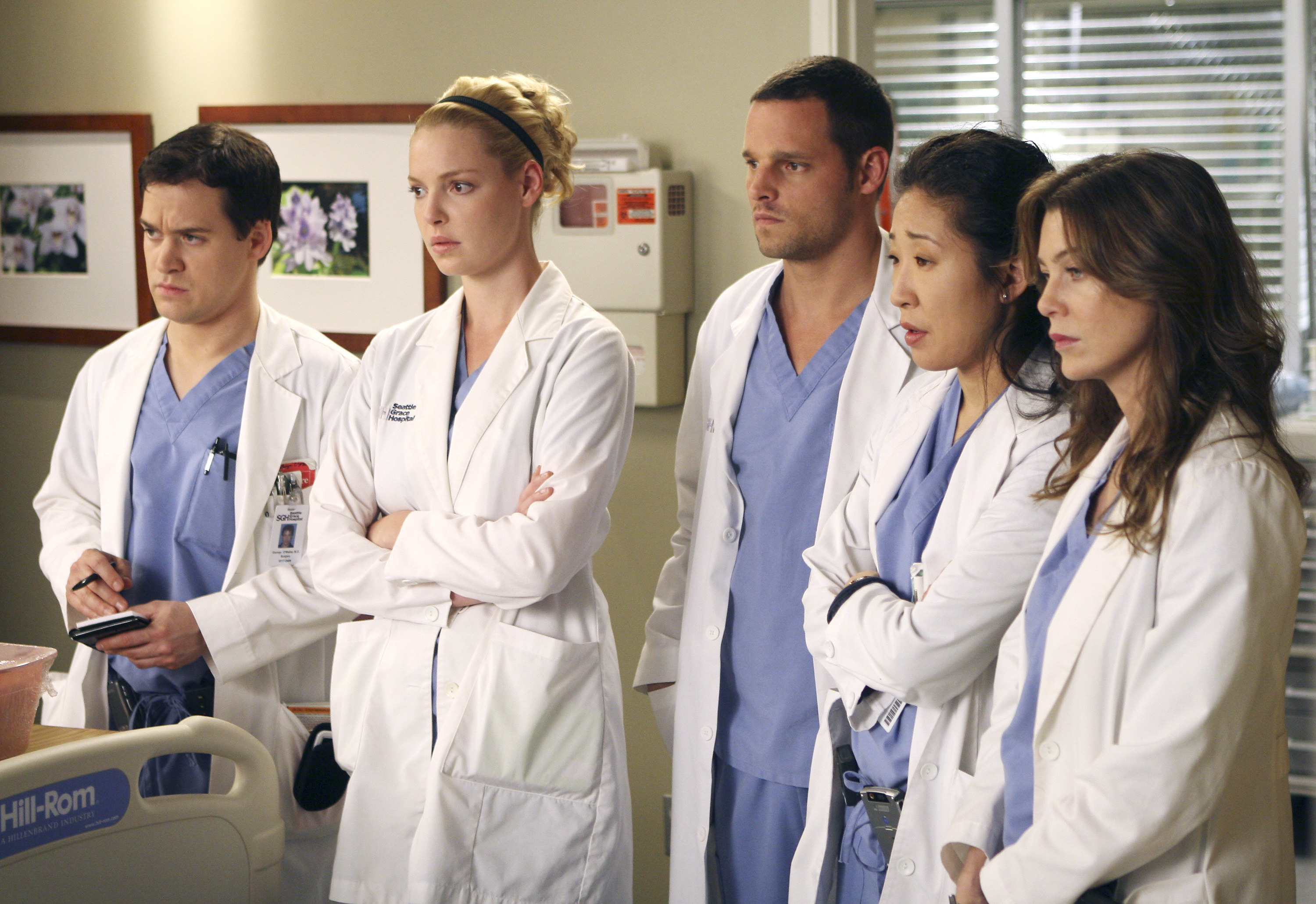 Looking back on Katherine's departure, Ellen added that, at the time, Katherine was one person speaking out about working conditions on set, and other things that were happening, and she was almost "ahead of [her] time" because now "the whole world gets to criticize everything and tell everybody to fuck off and it's okay...but when [she] did it..."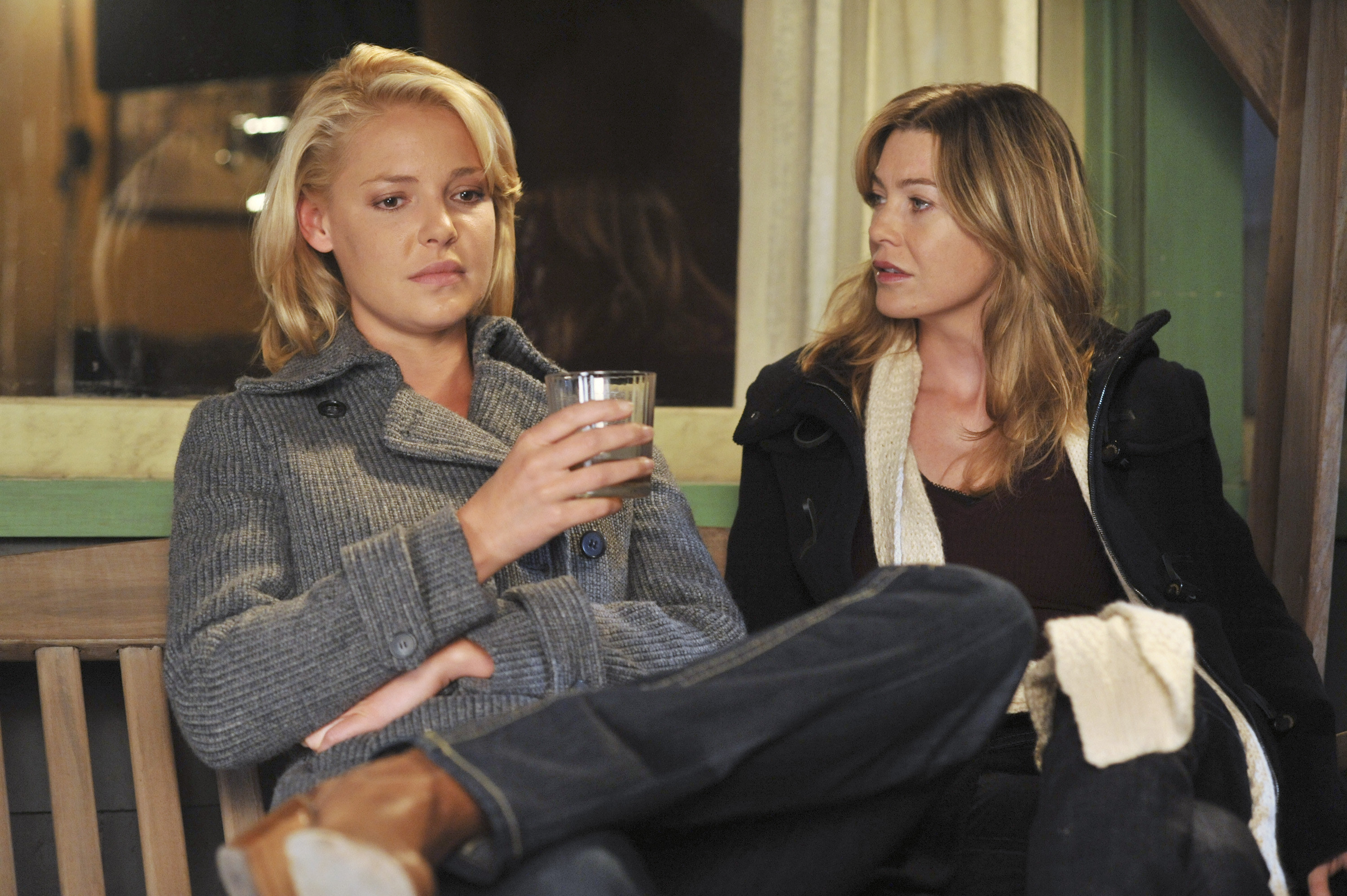 "Listen, nobody likes a confident woman," Ellen continued. "They'd rather you be a woman looking for your confidence than you actually be a confident woman because that makes them nervous. ... Sweet, they can handle. Strong, they can't."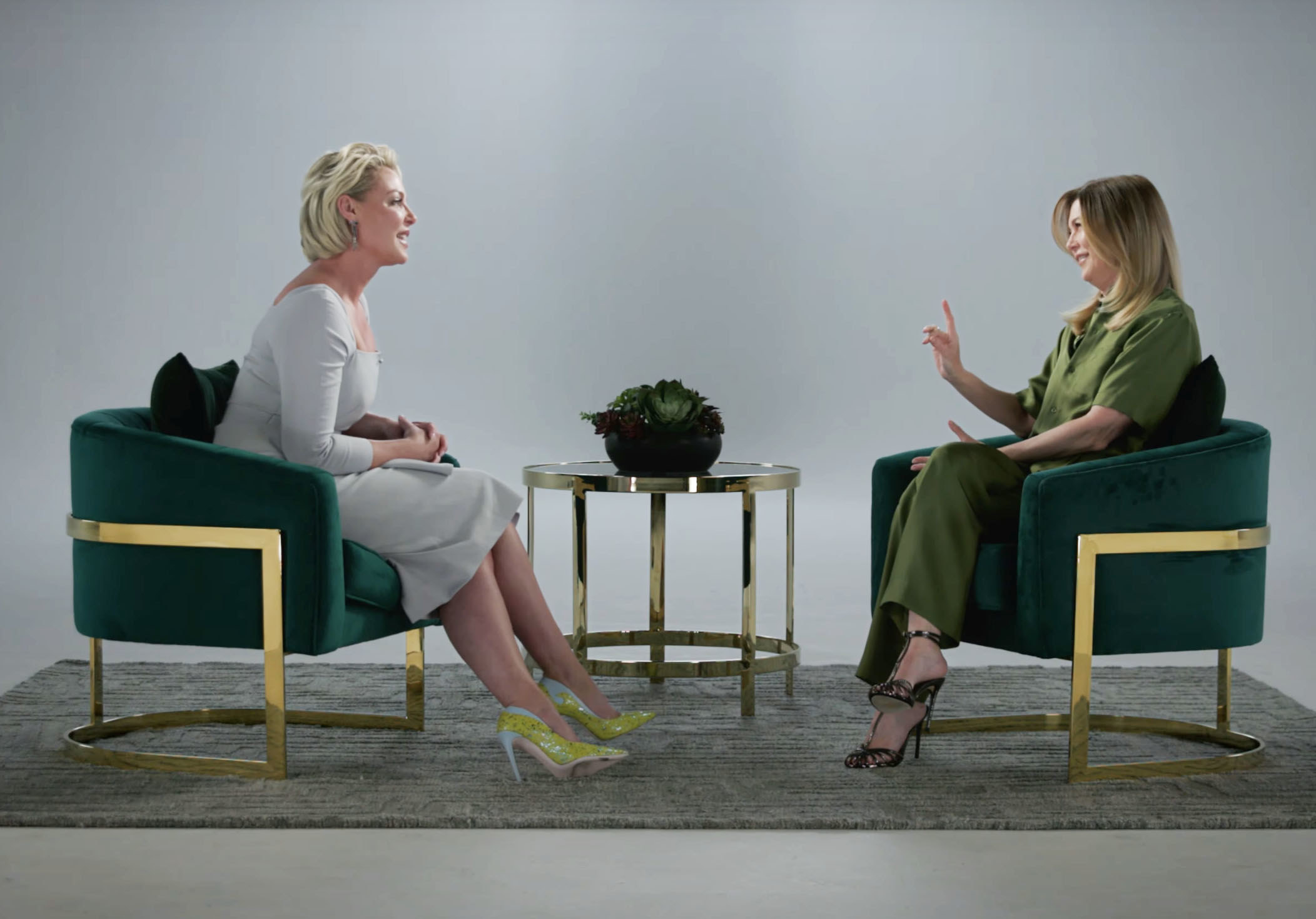 As a longtime Grey's Anatomy fan — yes, I still watch live every single Thursday — this conversation between Katherine and Ellen is one I greatly enjoyed (and didn't realize how much I needed it).