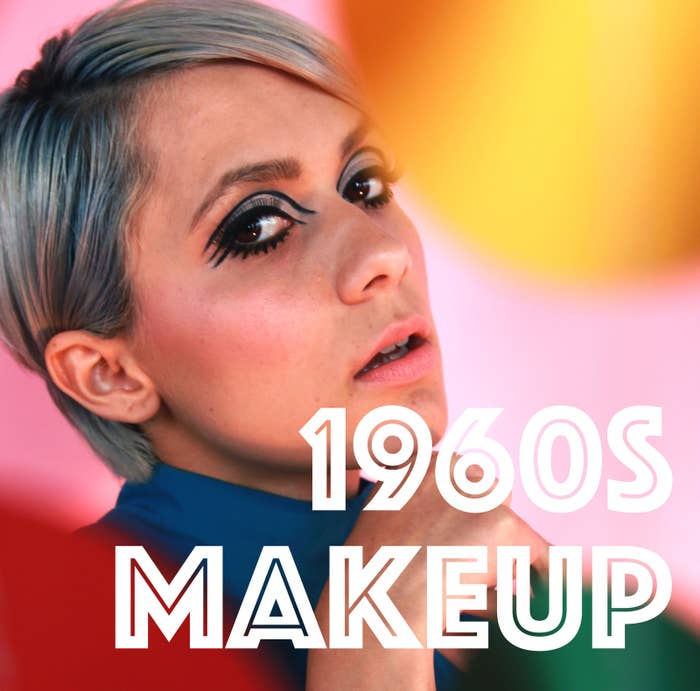 What you need:
· False lashes
· Lash curler
· Mascara
· Gel eyeliner
· Brow pencil
· White eyeshadow primer
· White eyeshadow
· Nude lipstick
· Powder
· Powder brush
· Blush brush
· Blush
Instructions:
1. Add freckles with either a brow pencil or eyeliner pencil. Fill in your brows for a more defined look.
2. Prime your lids with an eyeshadow primer, then apply white eyeshadow.
3. Line your top lid using black gel eyeliner. Wing both sides of your eye as well as the top crease of your eye.
4. Curl your lashes. Apply false eyelashes to your top lids. After the lash glue dries, go over the crease with gel eyeliner for a more seamless look.
5. Apply mascara to your top and bottom lashes. Draw bold lower lashes for a signature Twiggy look.
6. Finish up with a little blush and nude lipstick.
7. Set the look with powder and you're ready to go. Have a groovy time!