There are a bunch of genres listed under Browse...

And within *those* genres are a handful of subgenres.
But there are actually TONS of categorizations that Netflix doesn't show you in these menus — and some of them are listed in this unofficial document.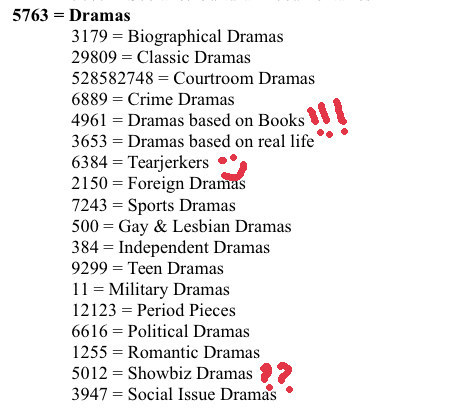 You'll notice that next to each genre name, is a code (aka "Netflix ID").
Happy binge-watching!