There are a bunch of genres listed under Browse...

And within *those* genres are a handful of subgenres.

But there are actually TONS of categorizations that Netflix doesn't show you in these menus — and some of them are listed in this unofficial document.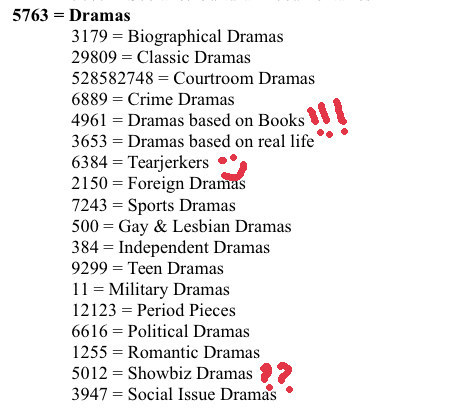 There are thousands more in this GitHub doc.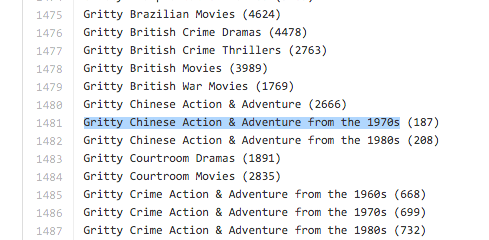 There is also another (shorter, but easier to read) list on whatsonnetflix.com.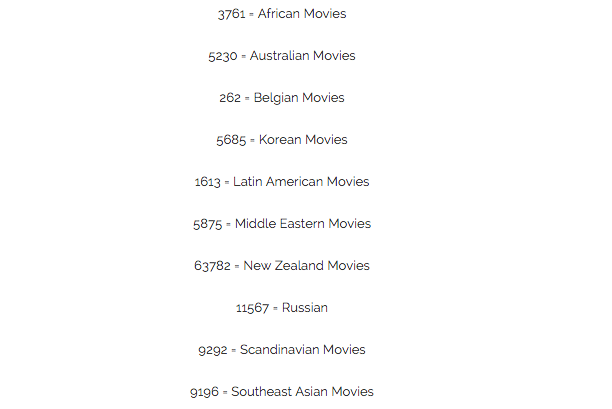 You'll notice that next to each genre name, is a code (aka "Netflix ID").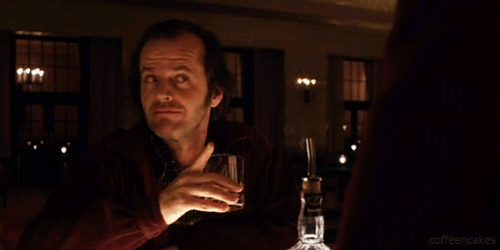 Happy binge-watching!