Hostels aren't just cheap dirt dungeons for cash-strapped backpackers.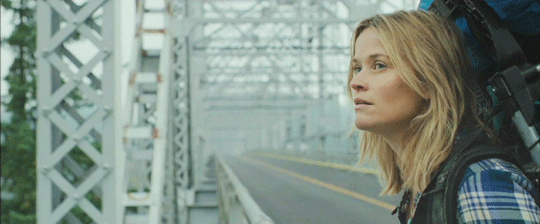 They're for design lovers, too. Generator is a company that focuses on creating mega affordable, one-of-a-kind hostels.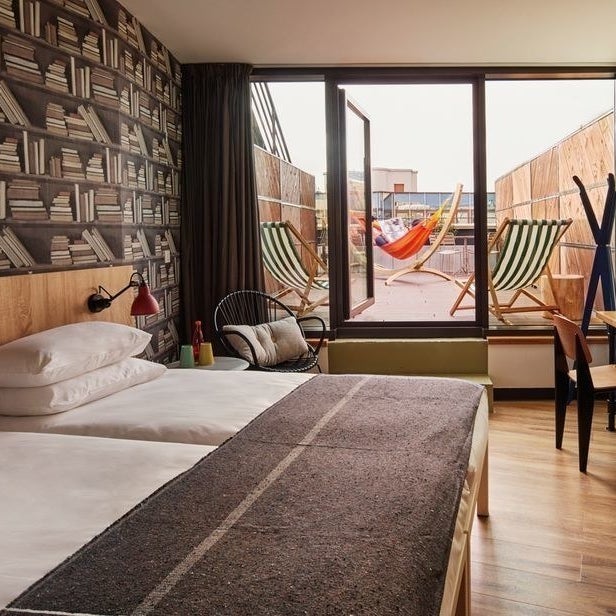 Right now, they have locations in eight European cities — Paris, Copenhagen, London, Venice, Berlin, Barcelona, Hamburg, and Dublin — and they recently opened a beautiful new one in Amsterdam by Oosterpark.
Generator Amsterdam is full of fun, whimsical details like this pizza bike mural.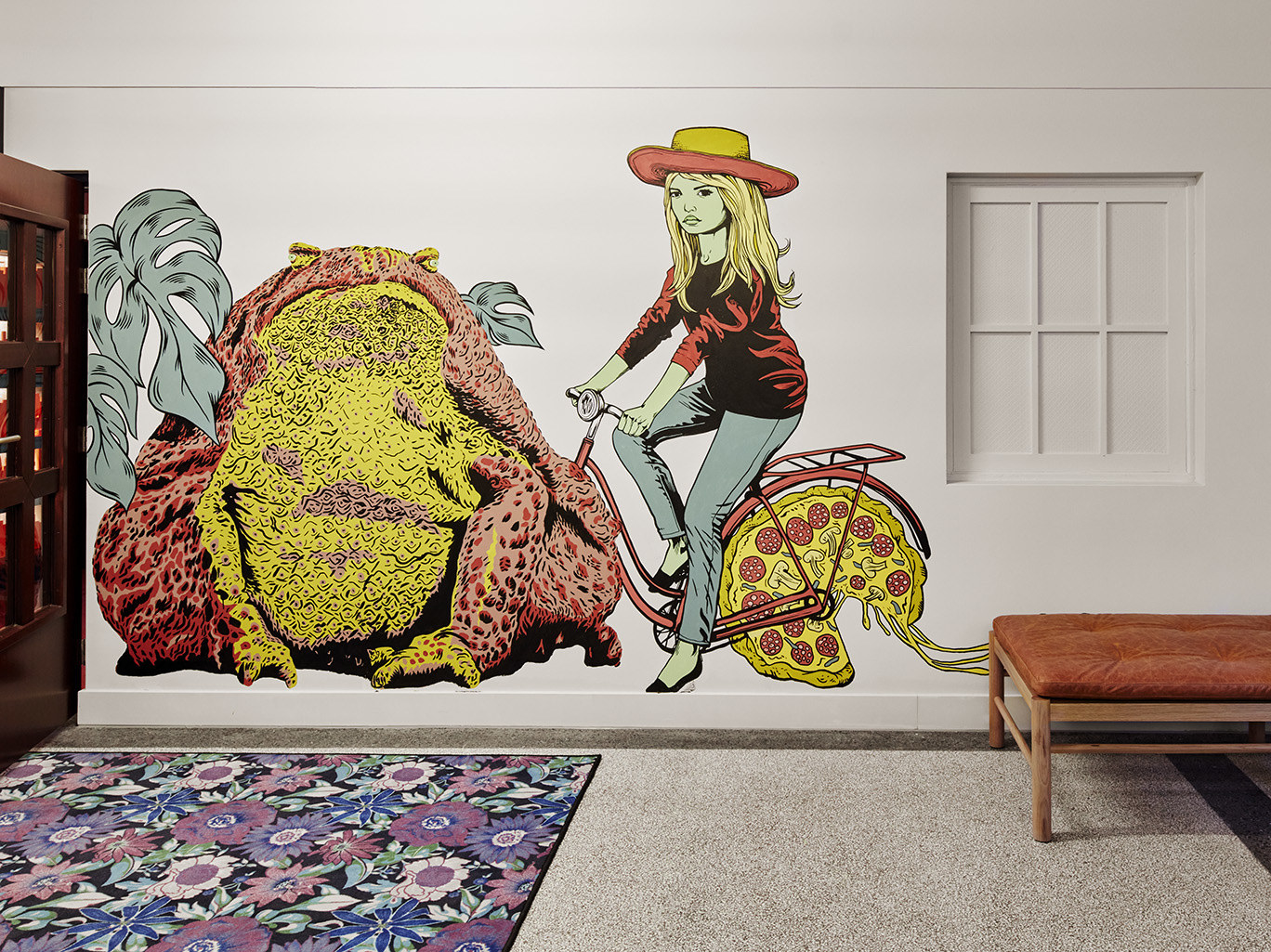 Guests are invited to order pizza and espresso in the hostel's bright and airy café...
...or curl up with a book in this cozy, home-shaped reading nook.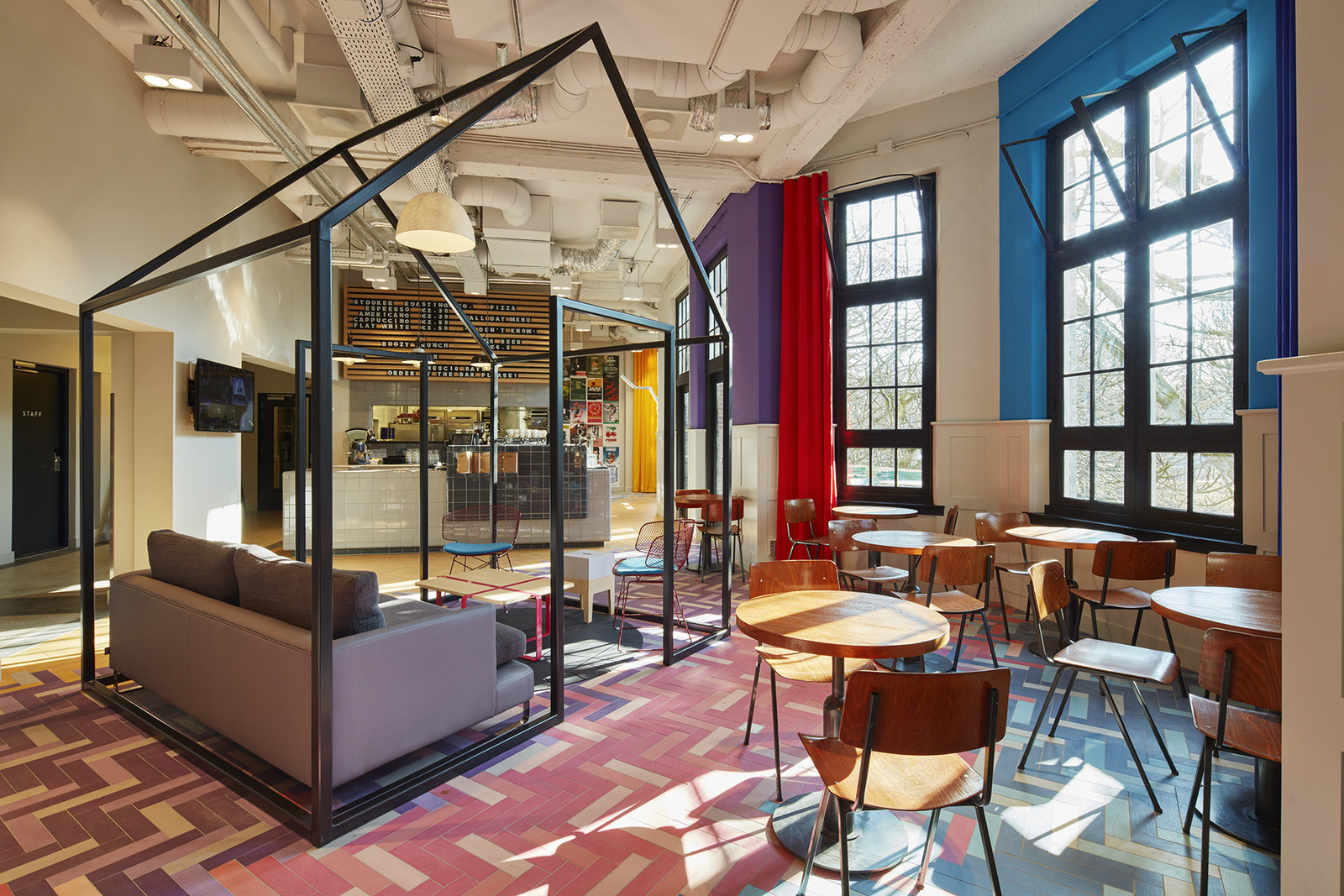 They can also sip cocktails in the incredible lecture-hall-turned-bar.
The building was previously occupied by the University of Amsterdam's science department and some of the spaces, like this classroom and the library, were kept intact.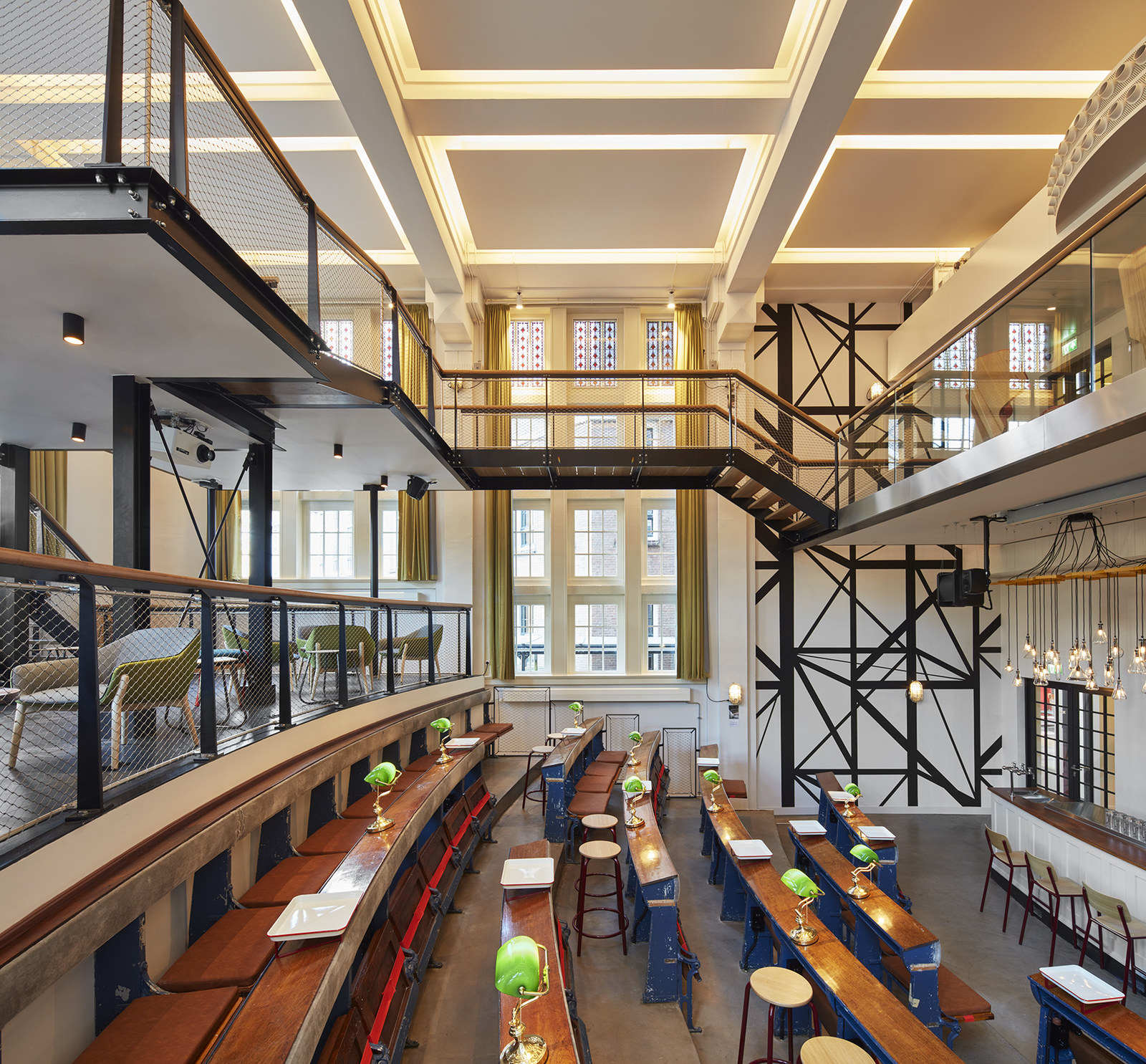 When guests are ready to explore, they can borrow one of these sleek bikes from the front desk.
But, best of all: rates start at a shockingly reasonable 15 euros (or $17) a night for a shared room.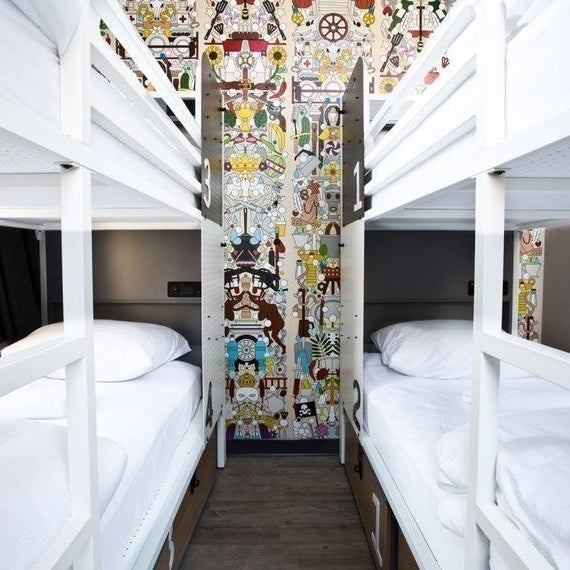 Each shared room accommodates 4 people, with an ensuite bathroom.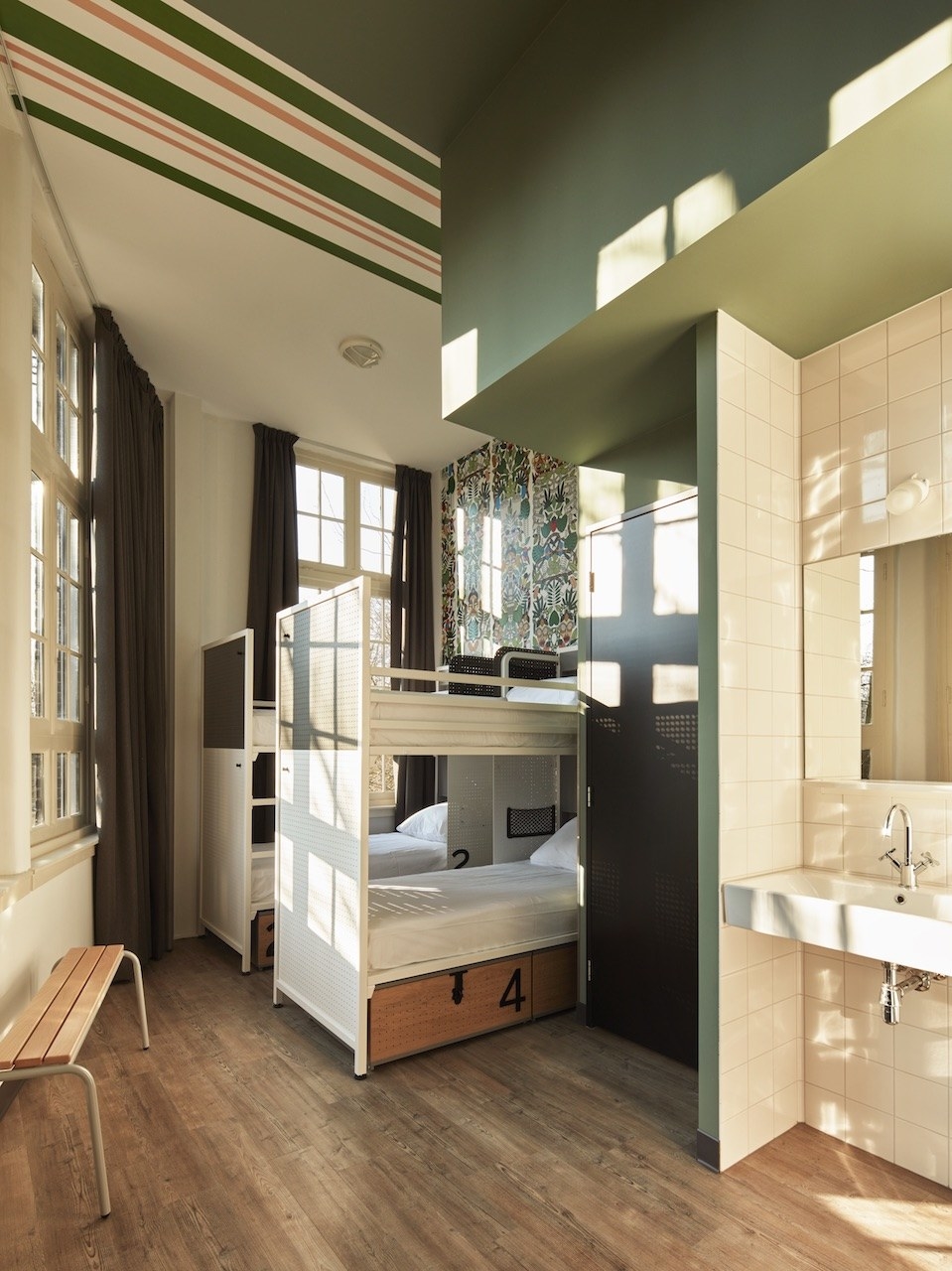 As far as amenities go, the hostel offers all the basics.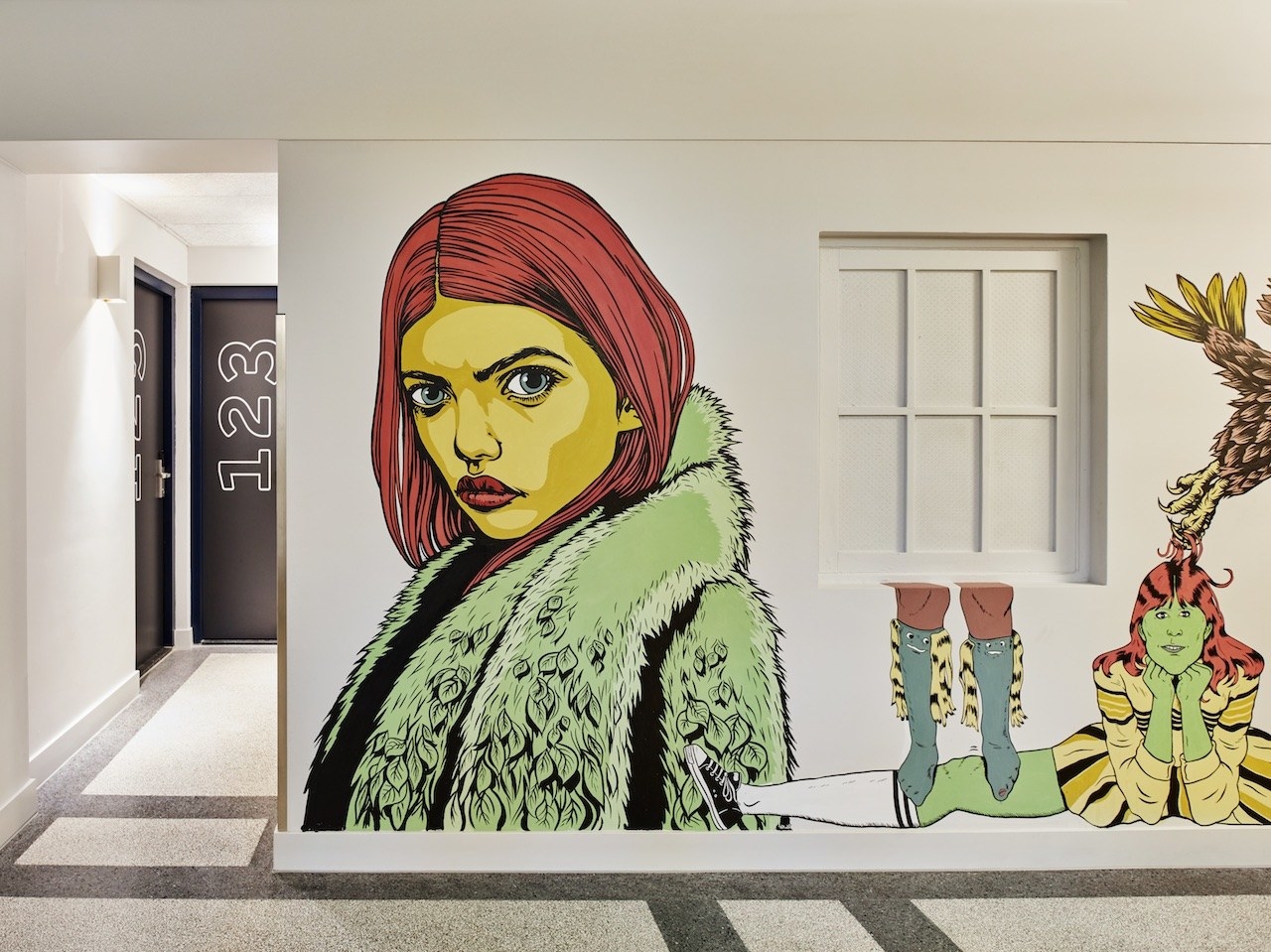 This summer, Generator is also opening two new spots in Stockholm and Rome.