It all started with a simple tweet that took the internet by storm.
Ladies and gentlemen, this is Sindhu, owner of Bathu Food and Wine located in London.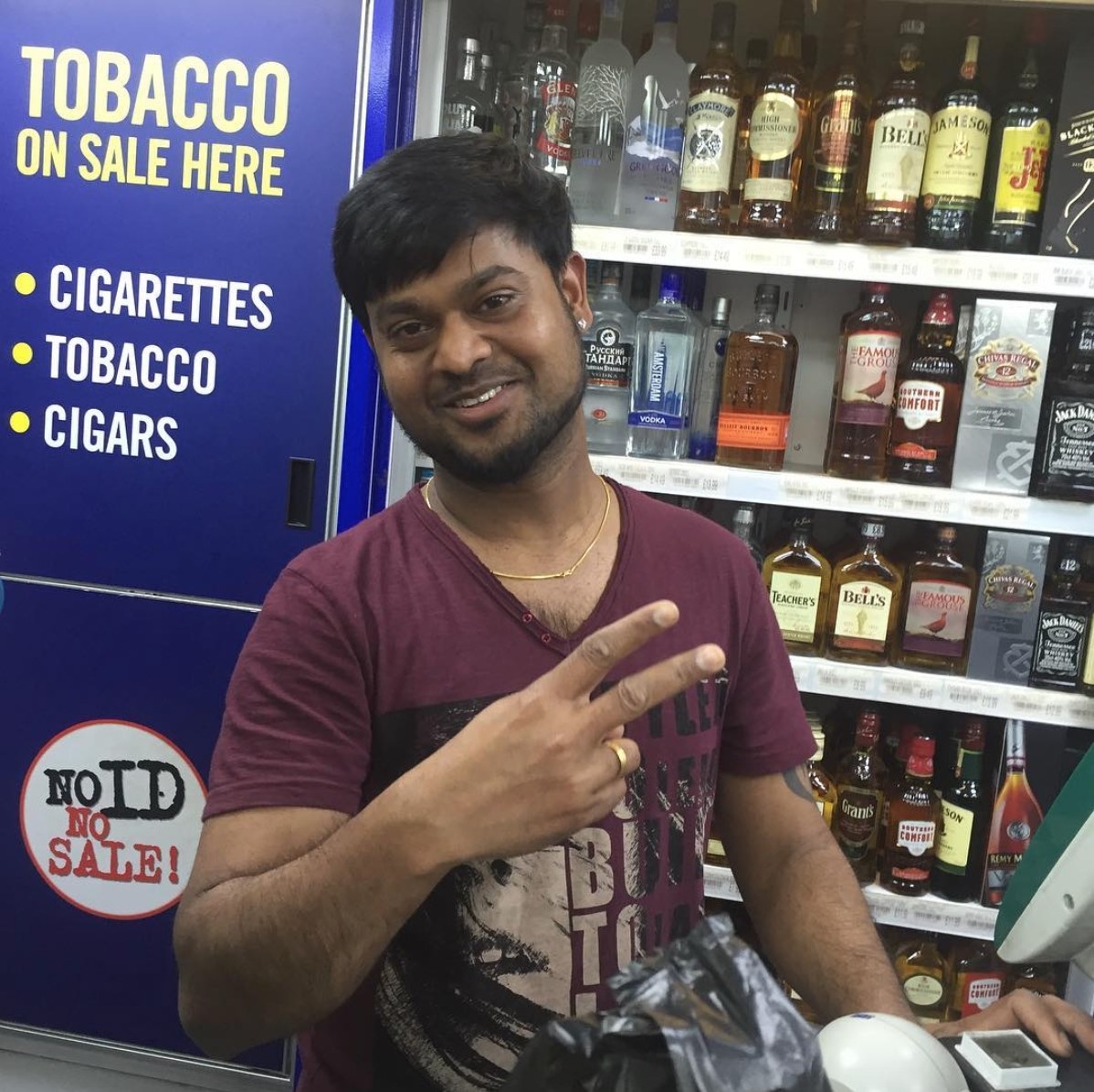 He's just a normal lad with 36k followers!!!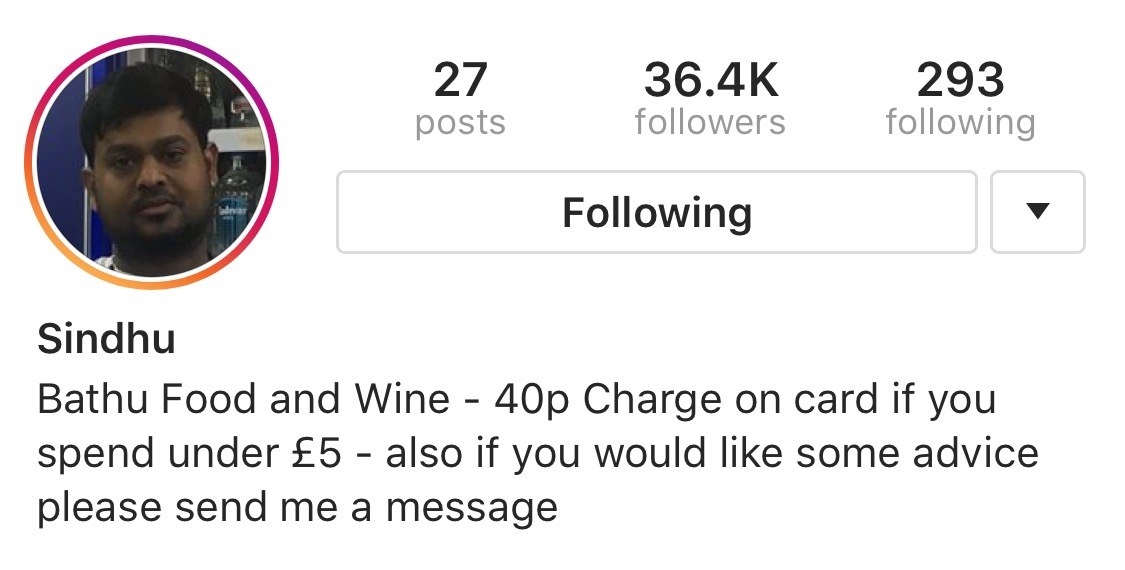 Ok, you're probably wondering, who is this guy and why is he so popular? Well, just check out a few of his Instagram posts.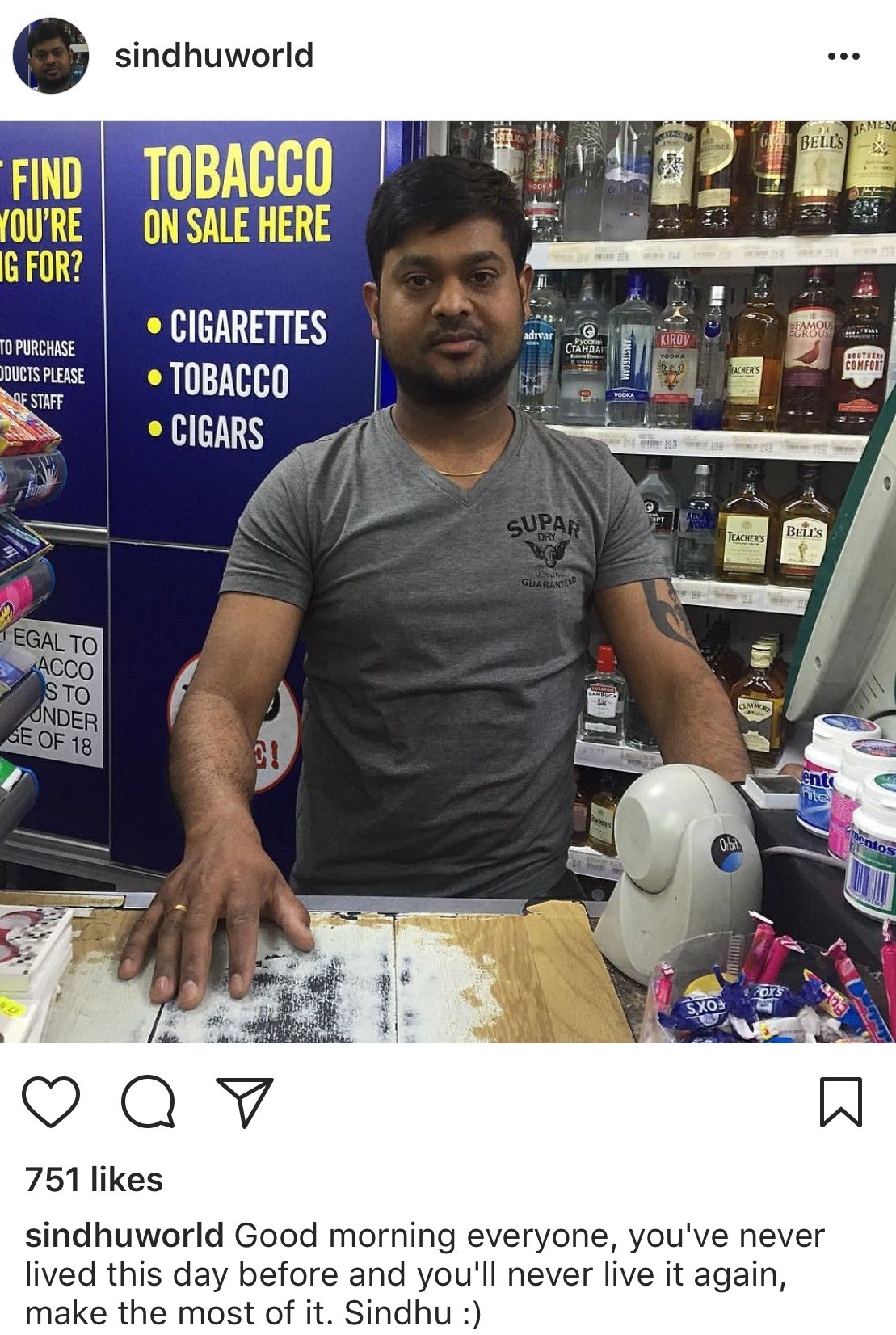 Not only does he take his buisness very seriously.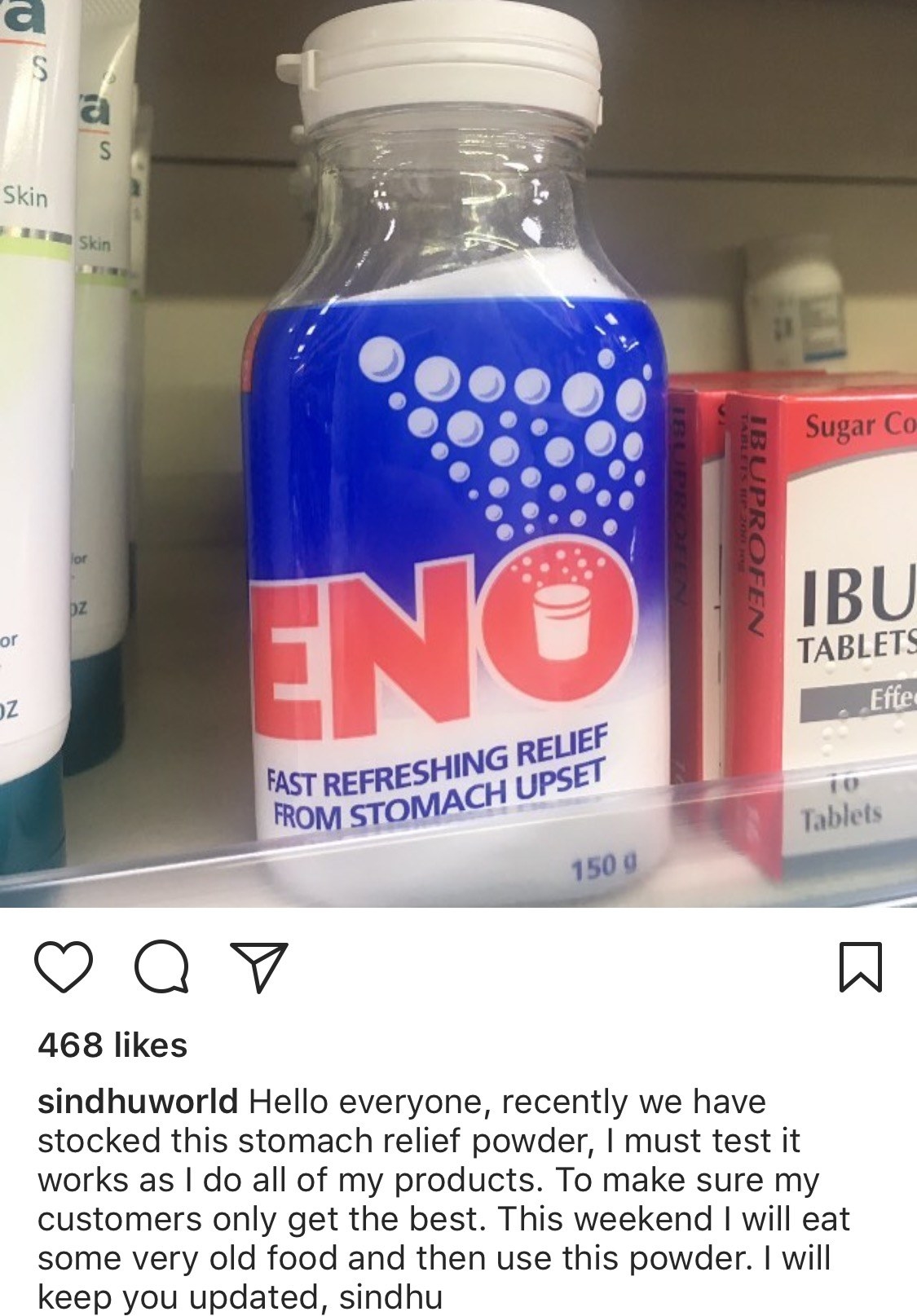 But he radiates postitvity!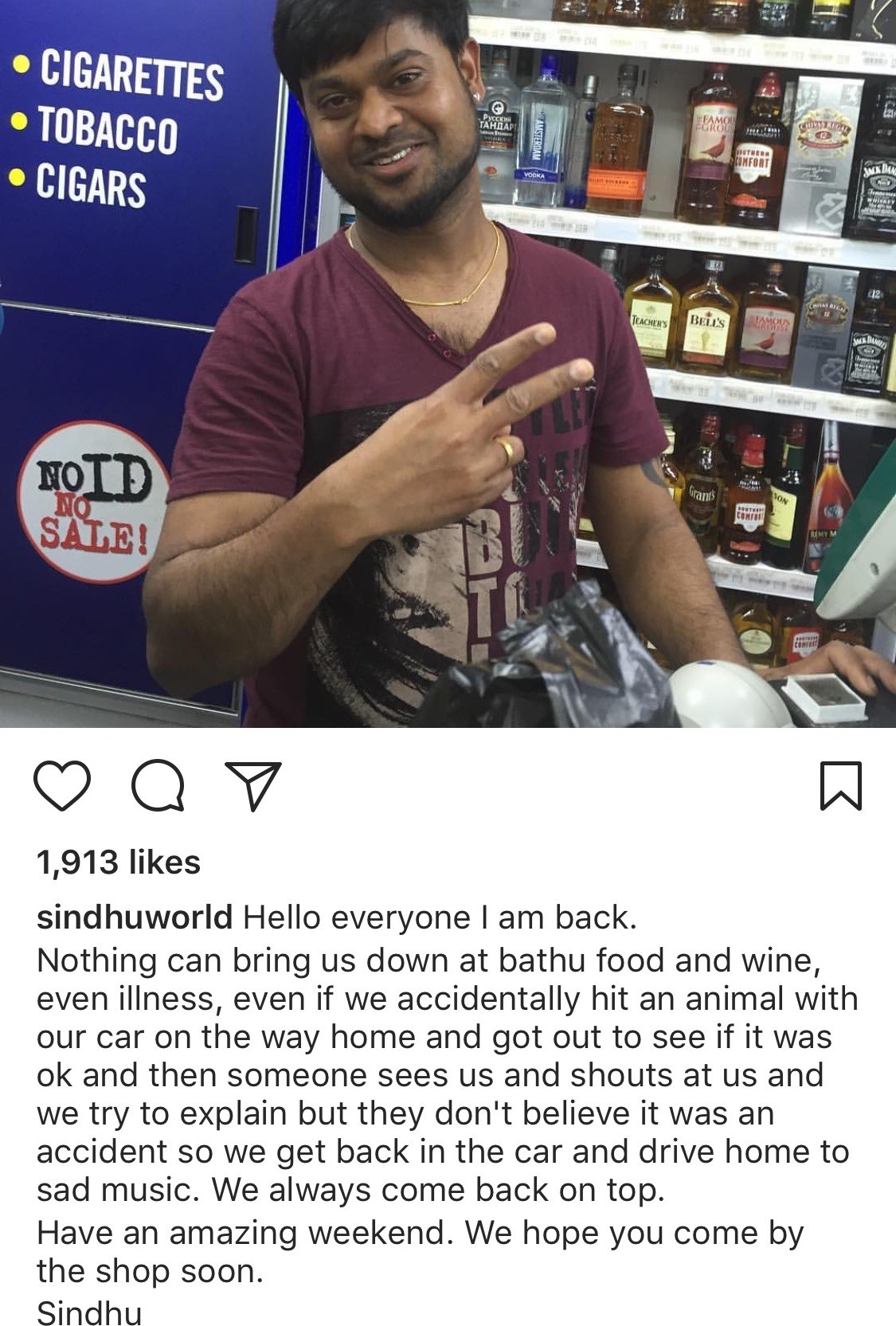 Sindhu has customers of the week.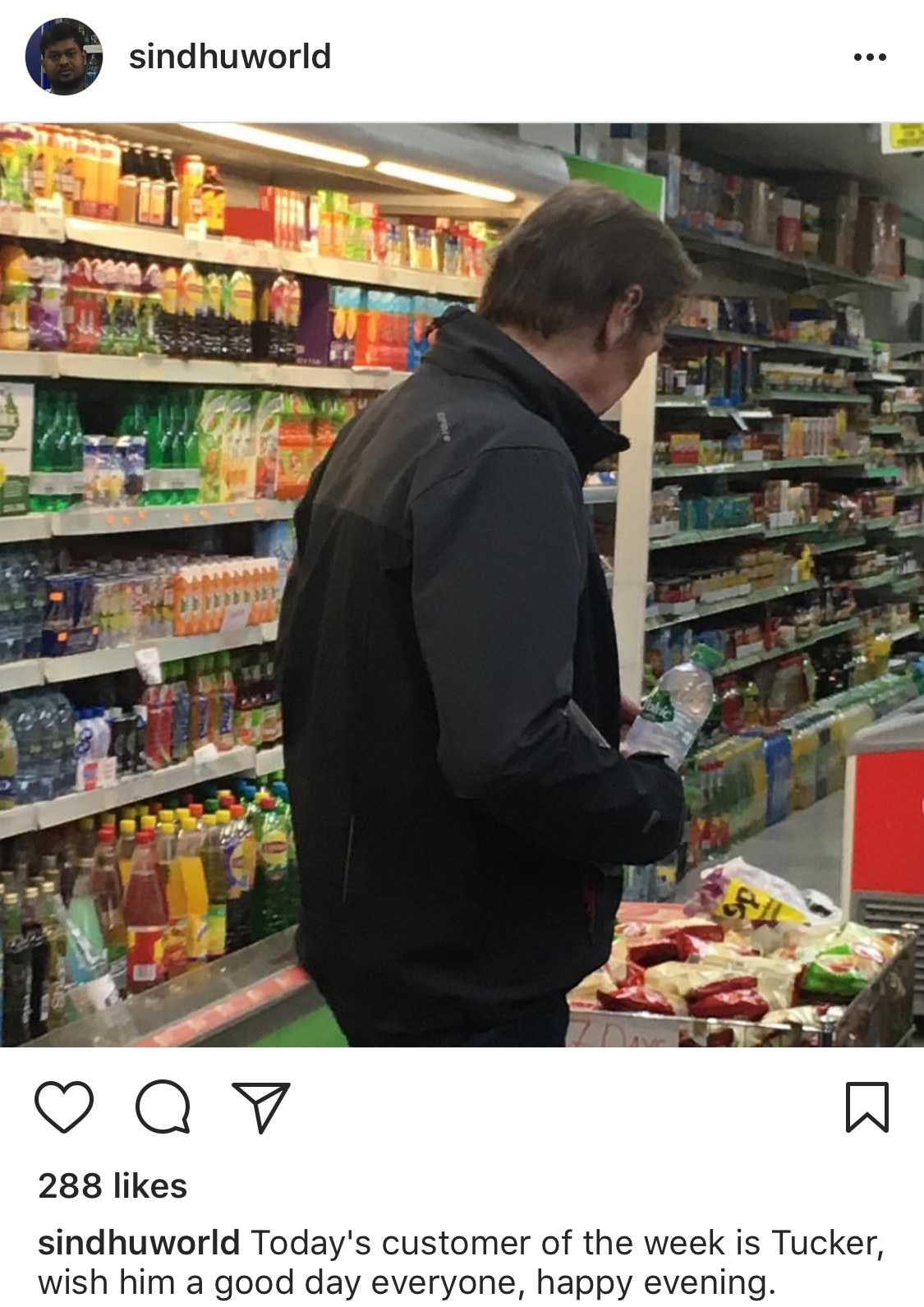 And even has Sin-DO tips.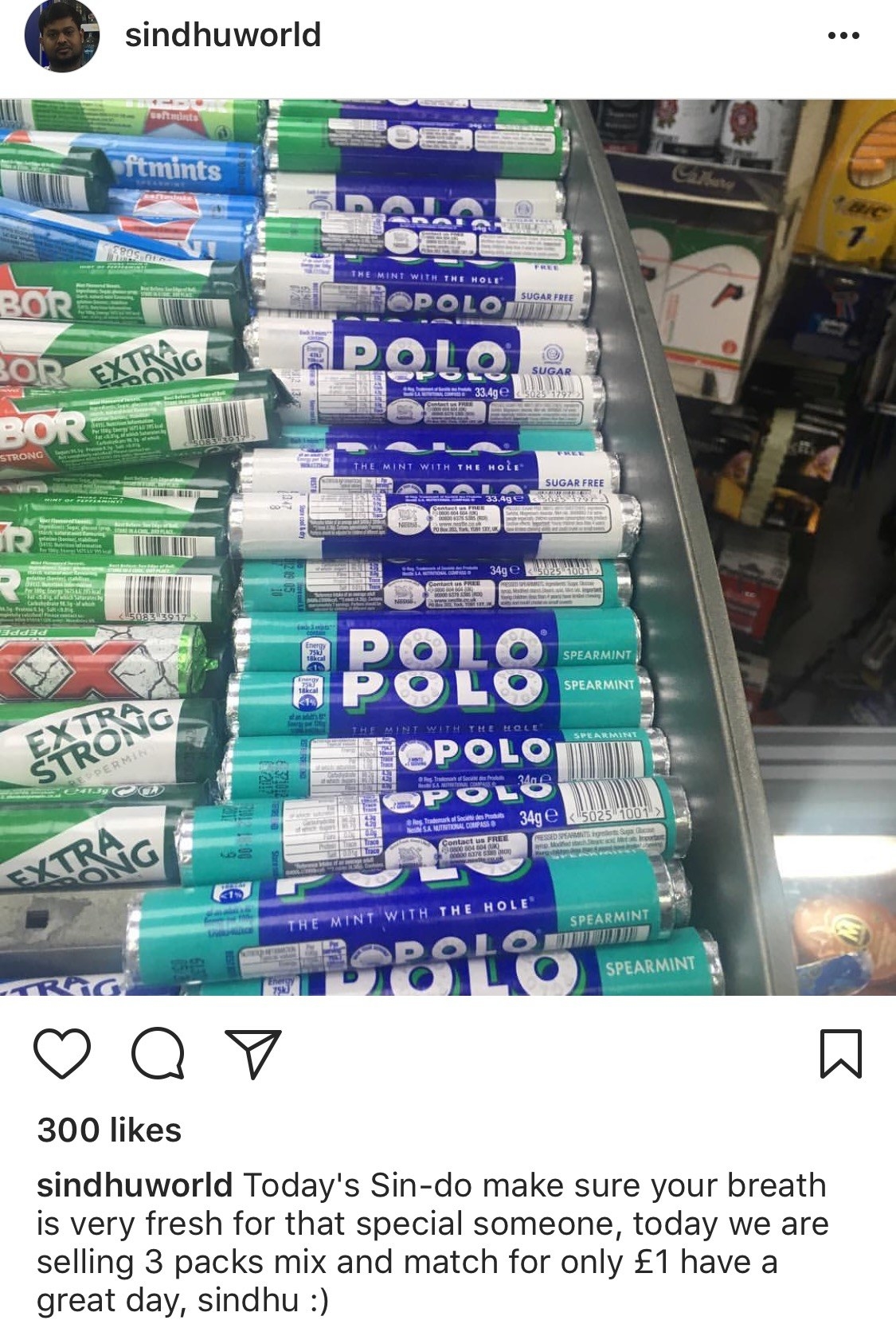 And Sin-DONT'S!!! 🚫🚫🚫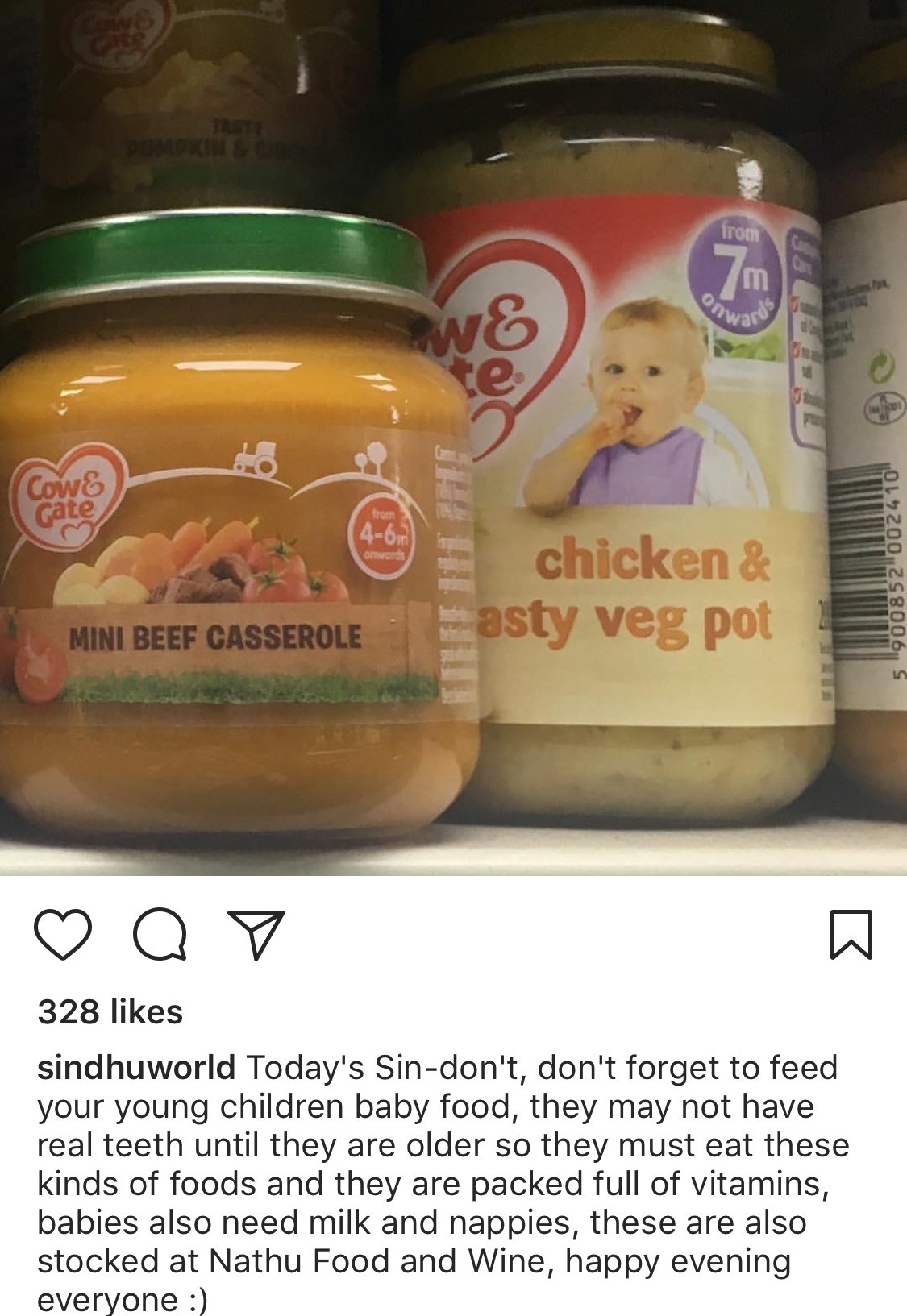 People just can't get enough of him!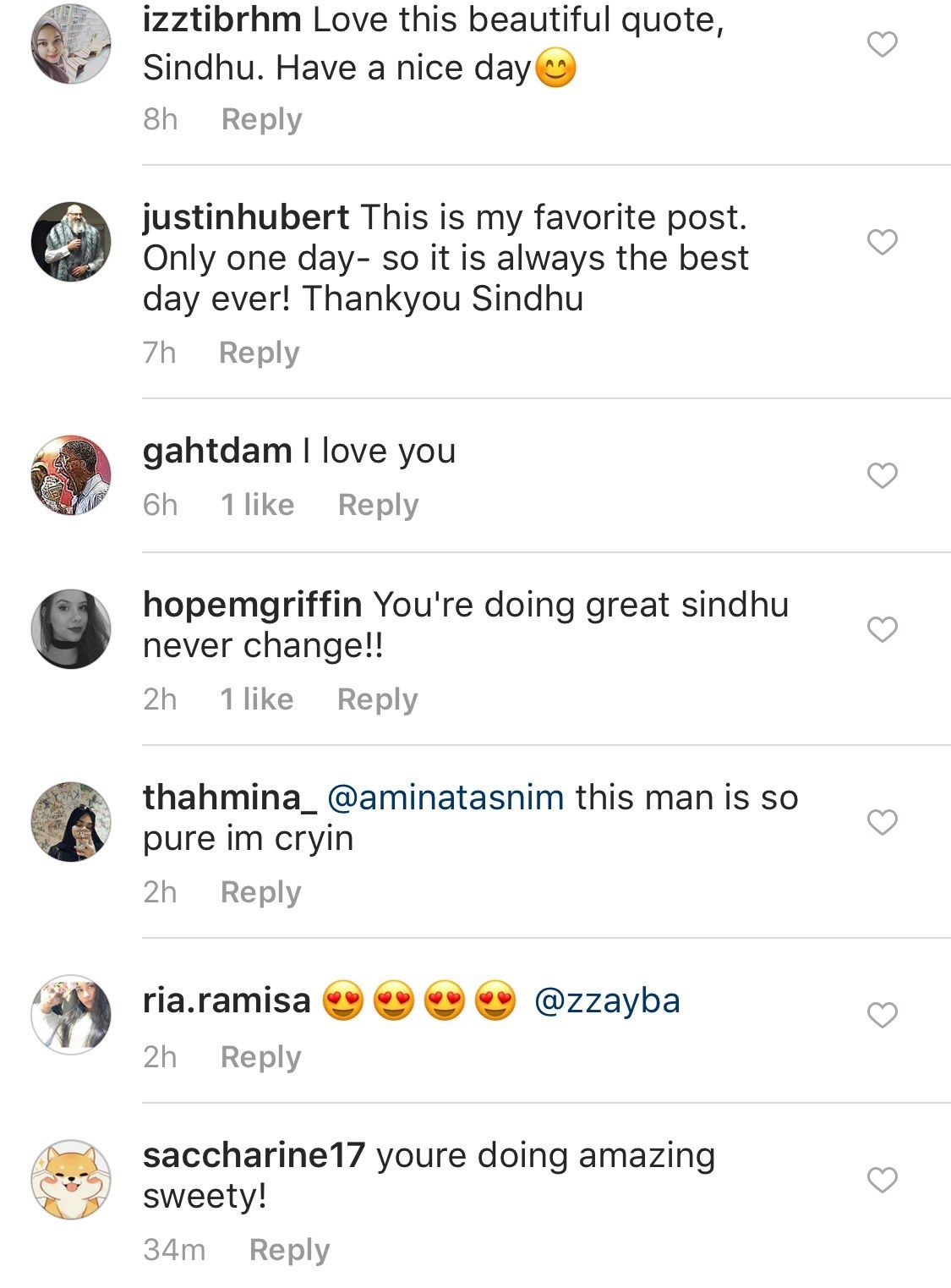 Even his friends are cool! ✨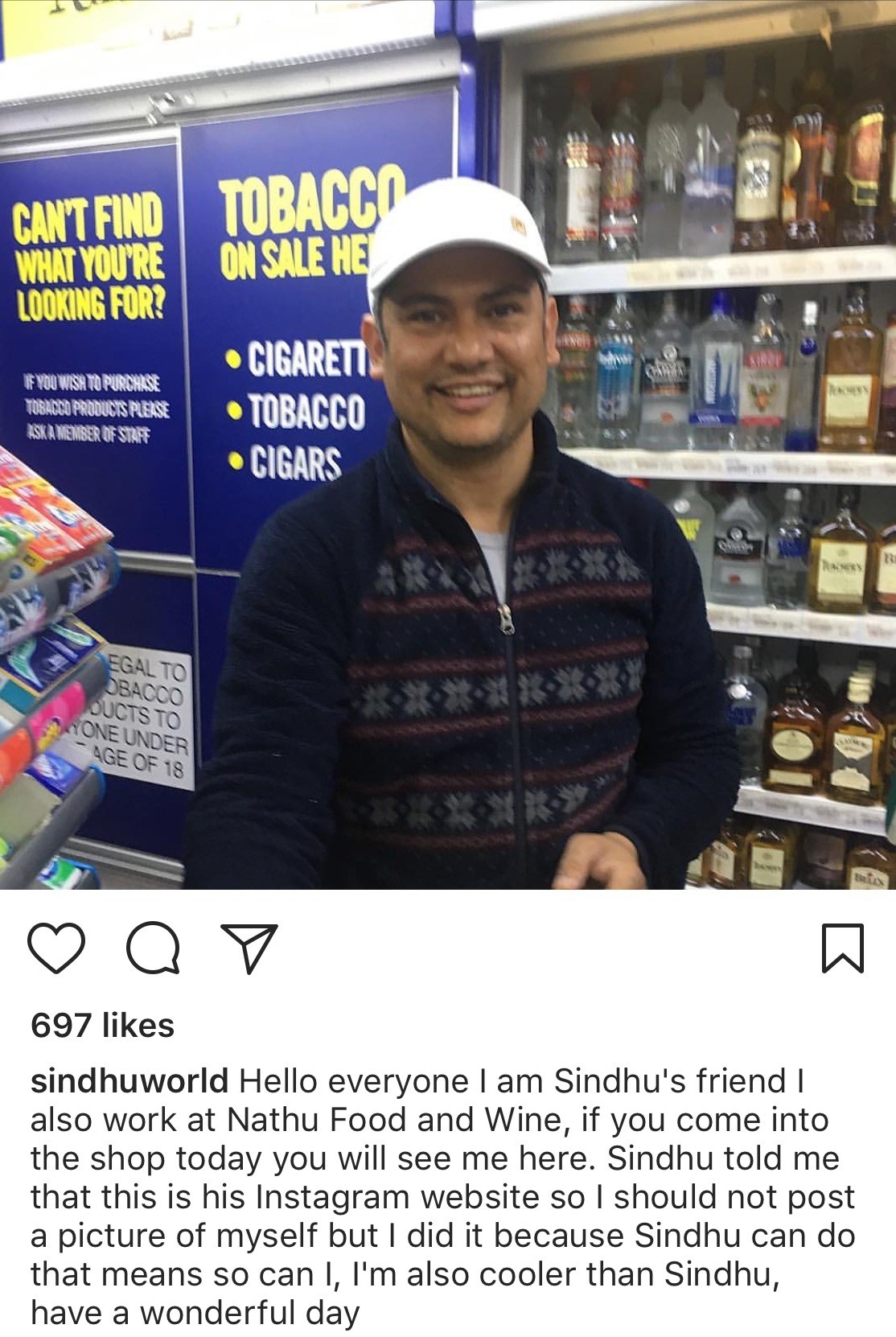 But Sindhu doesn't think so.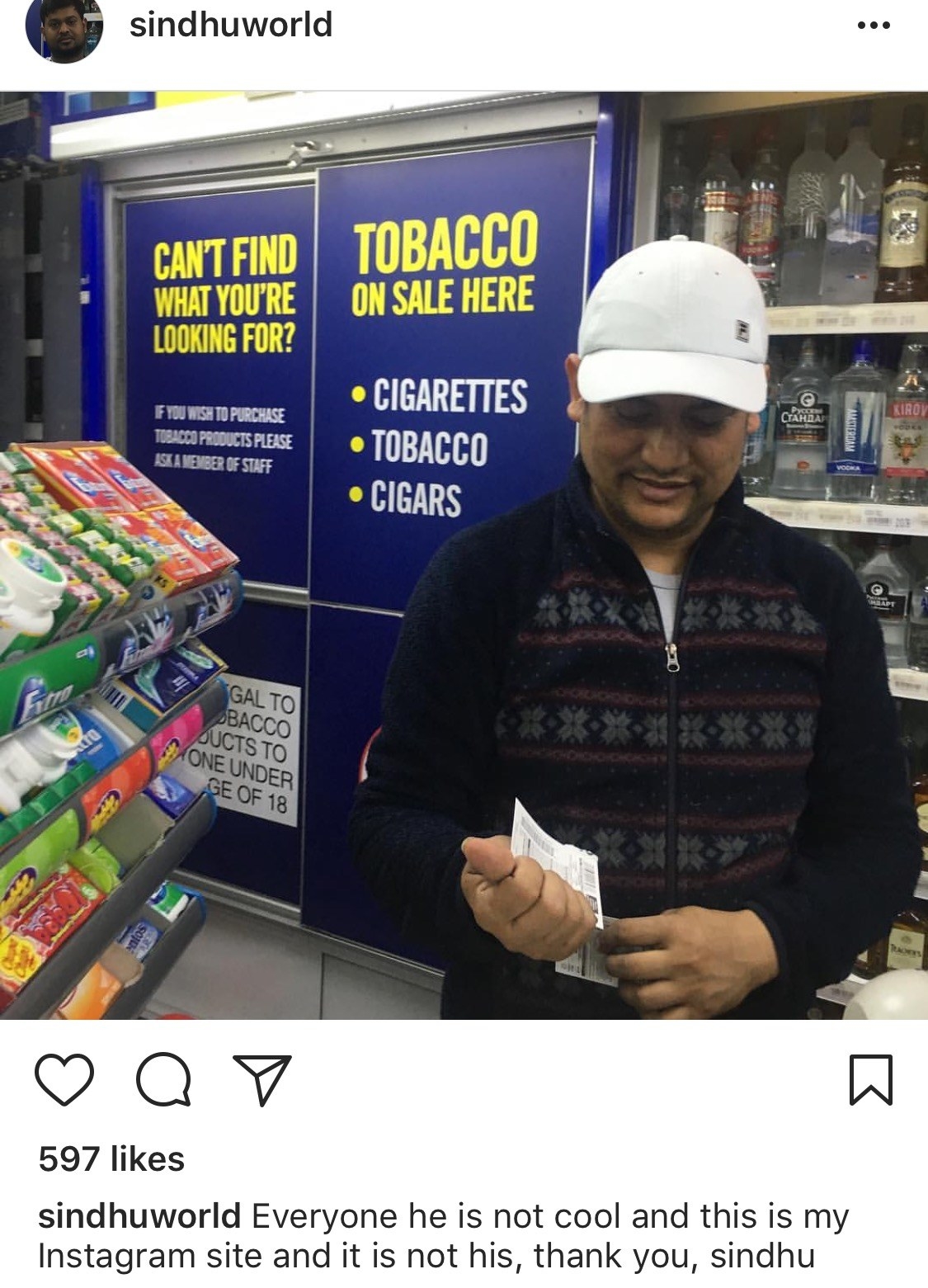 He was a bit taken aback by his sudden increase in followers, but that didn't stop him from leaving a Sin-don't.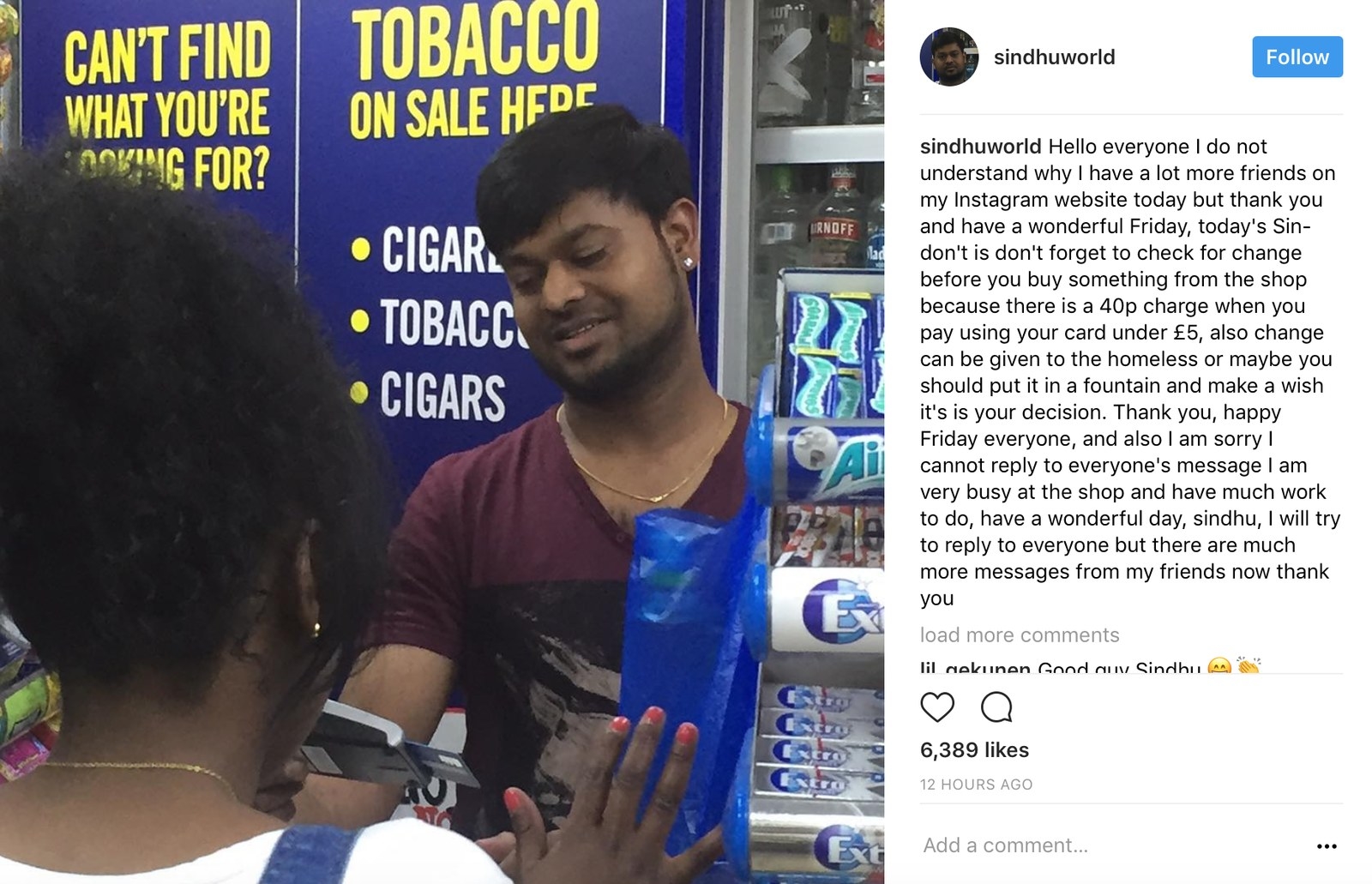 Will your local convenience store owner ever be this kind, cool, and considerate?! I think not.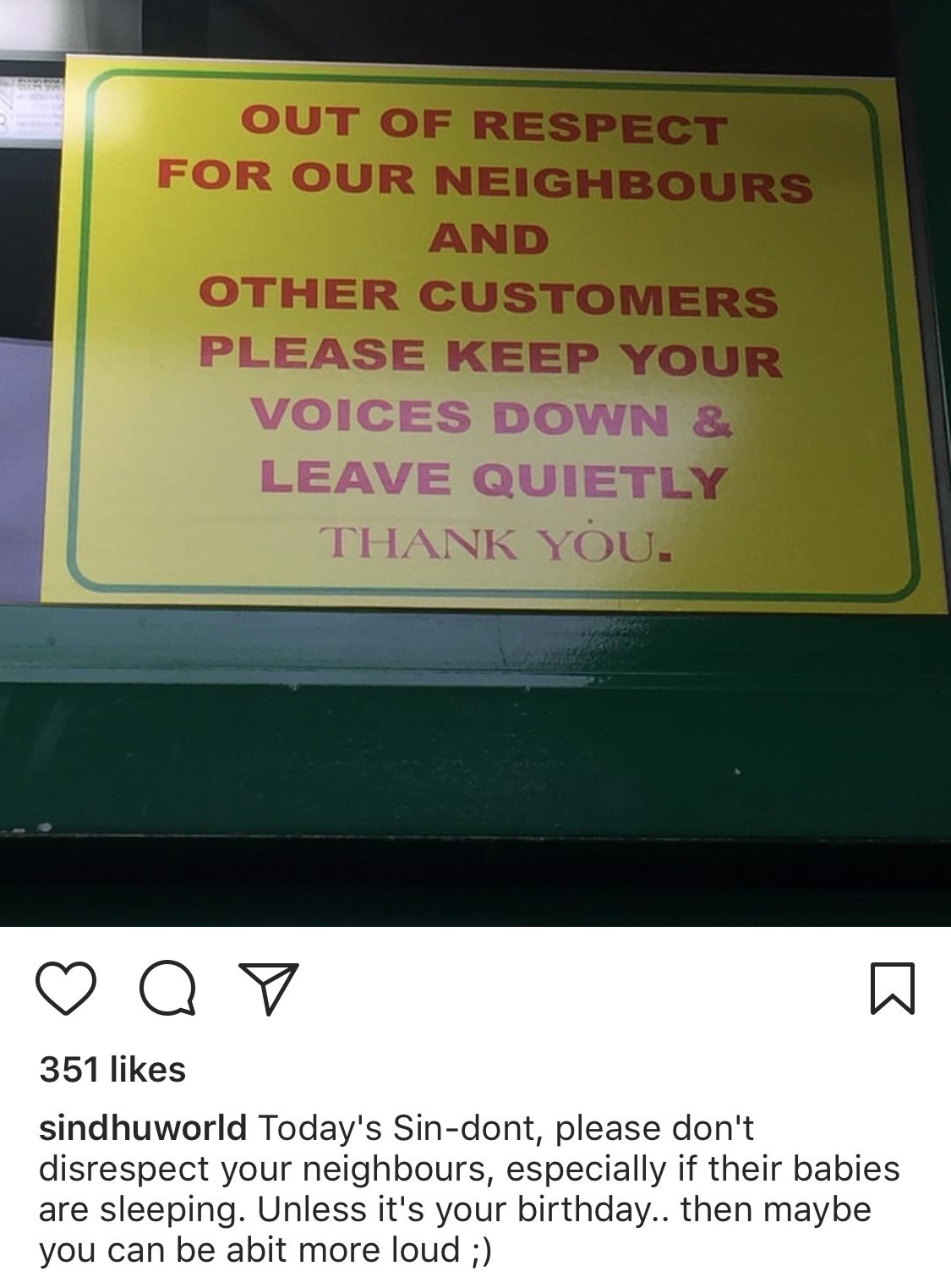 This post was created by a member of BuzzFeed Community, where anyone can post awesome lists and creations.
Learn more
or
post your buzz!