During the second quarter of the 5th NBA finals game, Cleveland Cavaliers Tristan Thompson and Golden State Warriors David West were involved in a physical altercation when West pushed Kyrie Irving as he was trying to pry the ball loose.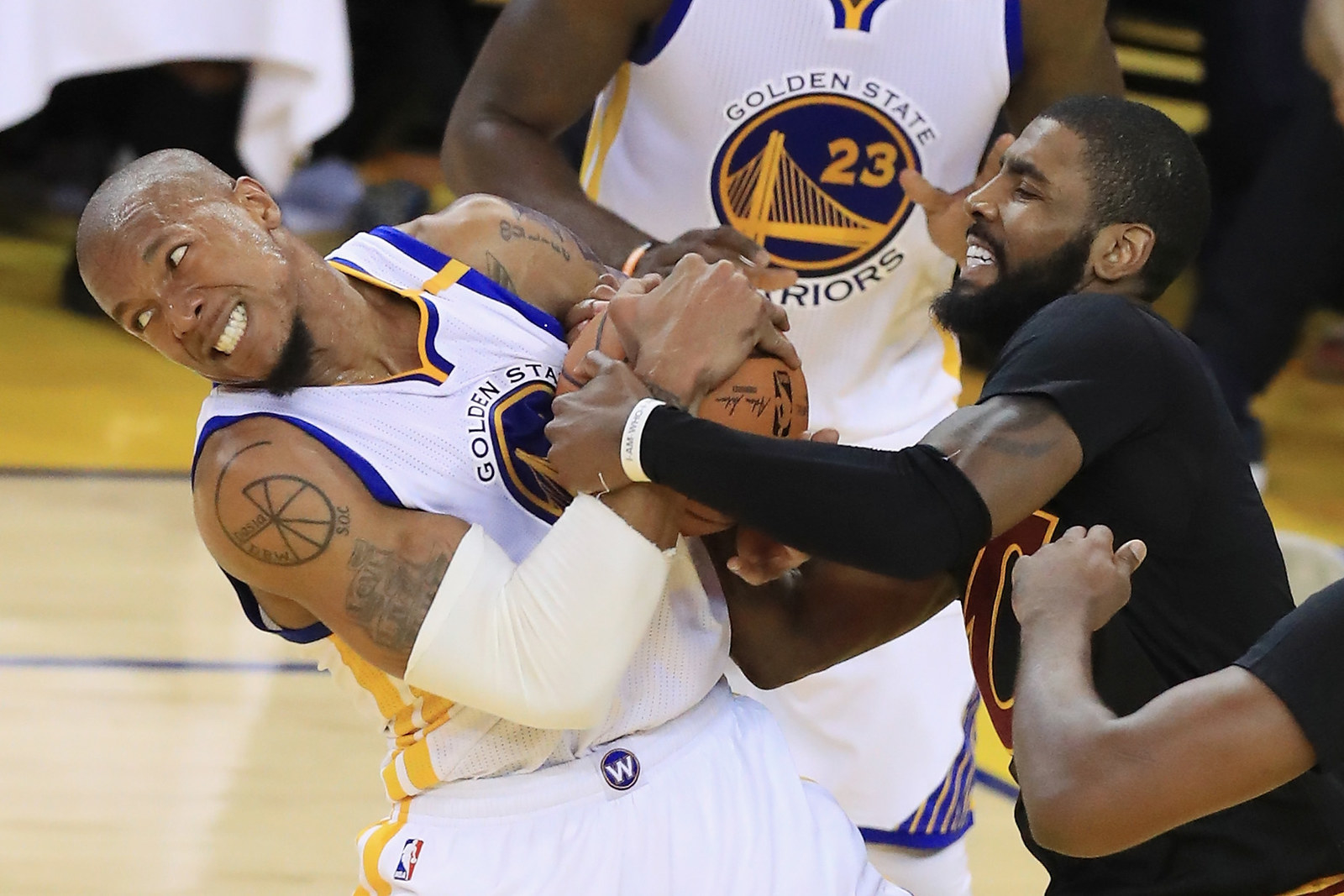 During the heated scuffle, Thompson and West got a little too close. 👀
So close that it looked like they had kissed. 😏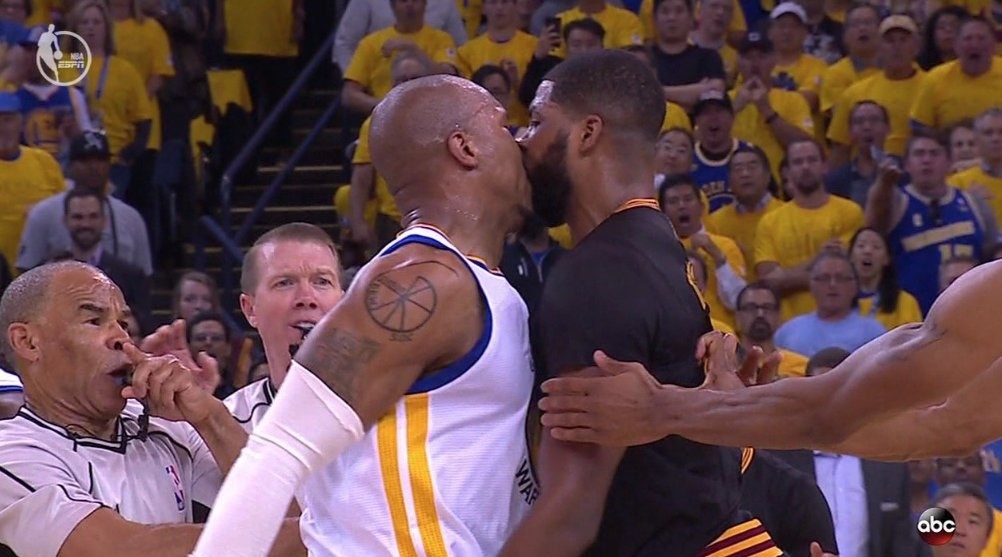 The "kiss" has since become a huge meme because people on Twitter have absolutely no chill. Here are the best tweets:
This post was created by a member of BuzzFeed Community, where anyone can post awesome lists and creations.
Learn more
or
post your buzz!