Slow Cooker Short Ribs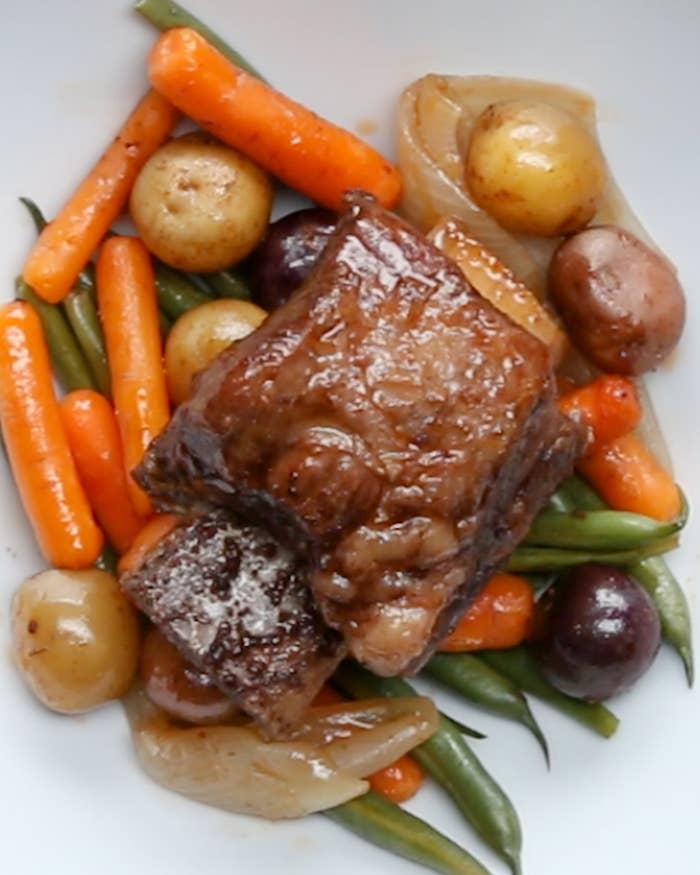 INGREDIENTS
Serves 4
Spice Mix
1 cup BBQ sauce
1 tablespoon brown sugar
1 teaspoon cayenne pepper
1 teaspoon cumin
1 teaspoon oregano
½ teaspoon salt
2 pounds bone-in short ribs
1 pound baby potatoes
1 pinch of salt
1 onion, cut in half
4 large garlic cloves
1 pound baby carrots
1 pound green beans
PREPARATION
1. Place 4 bone-in short ribs in the bottom of a 6-quart slow cooker.
2. Add all the spice mix ingredients over the meat.
3. Throw in the baby potatoes and add a pinch of salt, then add onion, garlic, and baby carrots.
4. Cover and cook on low heat for 7-8 hours, or high for 3-4 hours. Add green beans during the last 30 minutes of cooking time.
5. Enjoy!
Want BuzzFeed Tasty right in your inbox? Sign up for our newsletter!