TMZ caught Oprah Winfrey in New York City and asked her what she thought about rapper T.I.'s recent comments.
Winfrey walked out of CBS studios in New York City ready to slay the TMZ questioner.
The cameraman asked Winfrey, "Rapper T.I. said a woman could never be president because they're too emotional and make rash decisions; what do you say to that?" To which, she began her response with the best MUG ever...
THE ULTIMATE SHADE.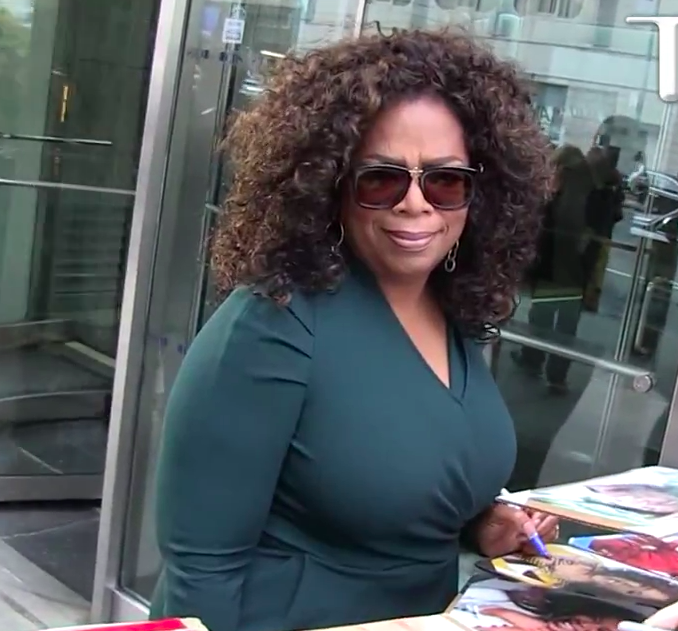 And she followed up with disgust:
Winfrey really tried to remain unbothered...
...But finally obliged the questioner, and responded:
After realizing what he said was getting backlash, T.I. tweeted an apology.
Basically the face T.I. is making right now: