Korean toilets are a bit different than the ones we have in America. They have advanced options... like a butt wash, feminine wash, an enema, and a dryer. This guy tried out the booty wash and had a glorious reaction!
First, decisions, decisions!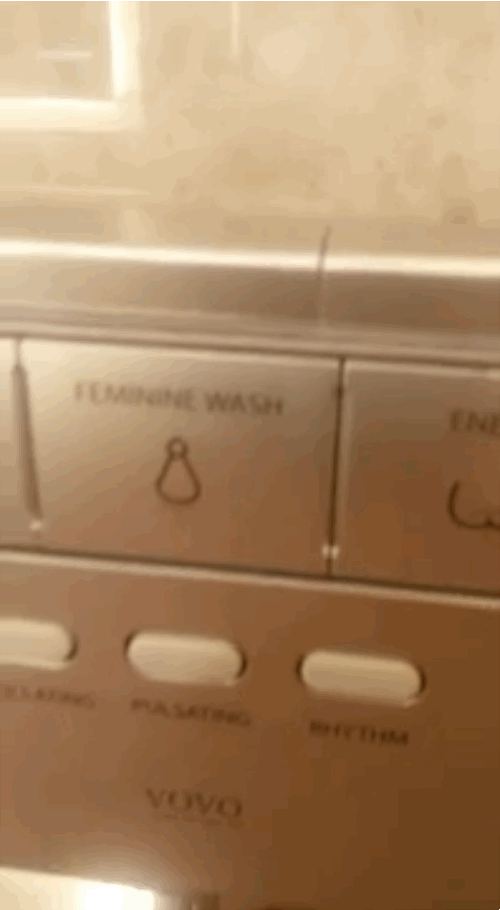 Then, he decides on posterior (aka bum) wash and moves into position like he's prepping for a rocket launch or something explosive!