Kicking things off, we have this fabulous getup from 1915. That veil was everything...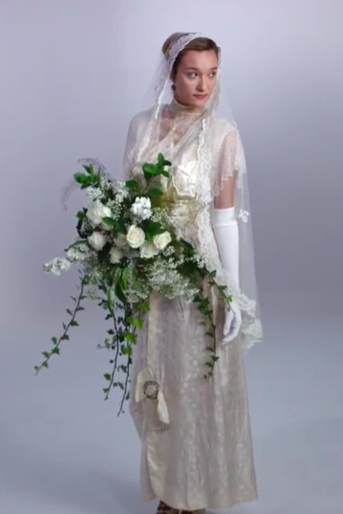 ...And peep that massive bouquet!
Scaling down in 1945 with this elegant piece and smaller bouquet.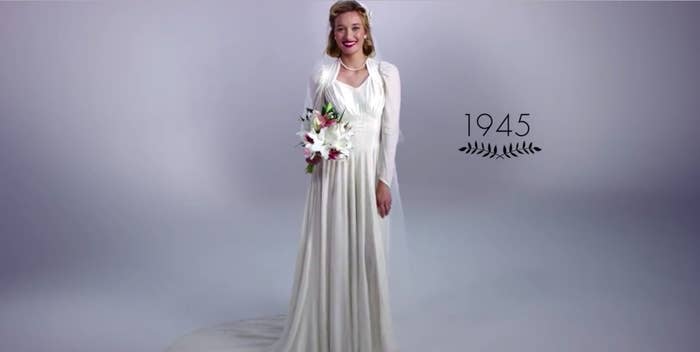 1975 brought slim and trim full-length gowns and lost the poofyness that was all the rage in 1965.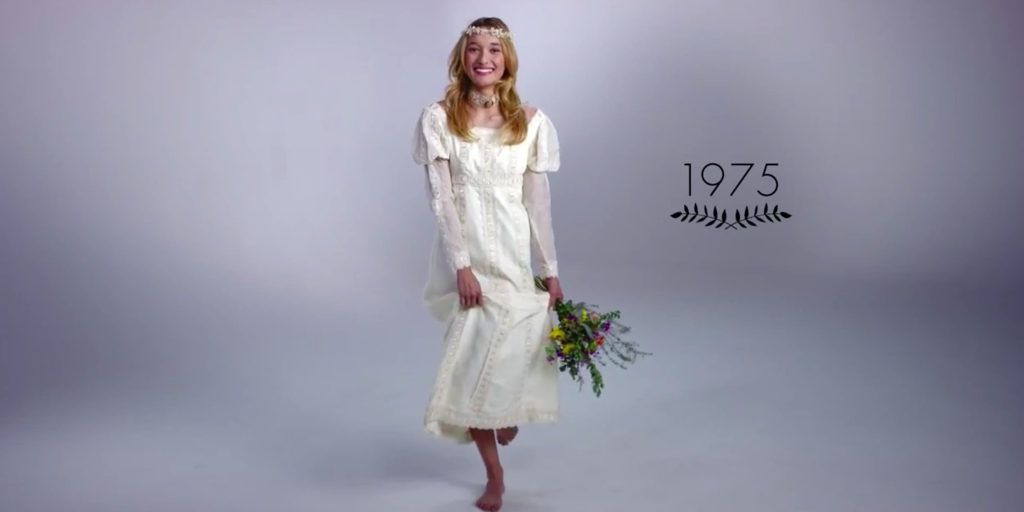 And today, it's all about the long veil and slim, elegant gown with a fabulous train for the gawdsssss!